Fathers can be hard to shop for. I mean, what do you get for the guy who has everything? My husband never wants anything when we ask what we can get him for Father's day. He, like many dads, is notoriously hard to shop for. One thing he always appreciates though, are thoughtful, one-of-a-kind gifts from the kids. This Free Father's Day Printable Gift is just that. It is easy to print and easy for kids to fill out.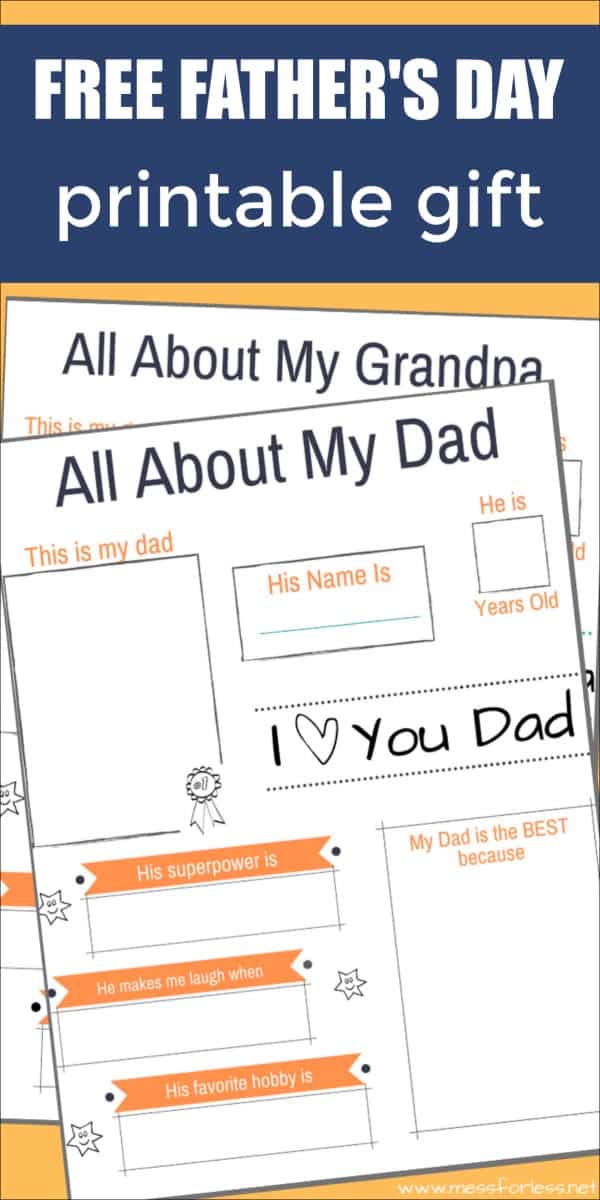 Jump to:
Free Father's Day Printable Gift
I have given you two options with these Father's day printables. There is one for dads and one for grandpas. In each printable, your child can draw a picture, answer some fun questions and write why they think their dad or grandpa is the best. If your child is too young to draw or write, you can print out a photo of dad and add it. You can also ask your child about their dad and fill in the blanks yourself with their answers.
When the printables have been filled out, pop them in some frames, wrap them up and present them to dad and grandpa. This gifts will be treasured for years to come!
Terms of use
This printable may not be copied and sold or reproduced in any way. They cannot be changed or altered by you in any way and then sold as your own. If you are sharing these printables, you must direct people to my website and not to a link for the PDF. Do not store these on your website, on a file sharing website or on Facebook or Dropbox.
Click here to get the Free Father's Day Printable Gift.
Related posts
Father's Day Gift Ideas from Preschoolers