We are obsessed with the library! My kids and I are voracious readers and buying all those books we read would cost a ton. So we make frequent trips to the library. When you borrow books a lot, it is important to take good care of them. One of the simplest things a library patron can do is use a bookmark rather than fold over the edges of pages. One way I can motivate my kids to use bookmarks is to have them create their own. Recently, they got to uniquely color their own fish bookmarks and they have been using them ever since. But these bookmarks are too cute to keep to myself! So I am sharing some Free Fish Bookmarks to Color with you. You just download and print them and your kids will do the rest!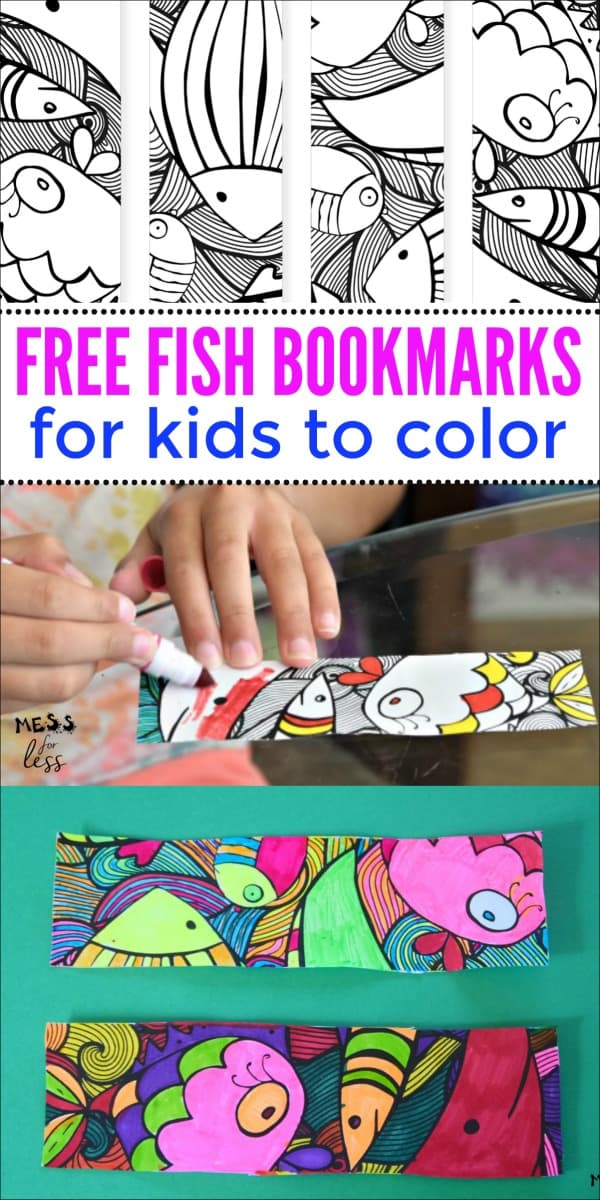 Free Fish Bookmarks to Color
My kids love to color. They use all kinds of things when they color – colored pencils, markers, gel pens and crayons. The great thing about these printable free bookmarks is that your child can use a variety of materials to color them.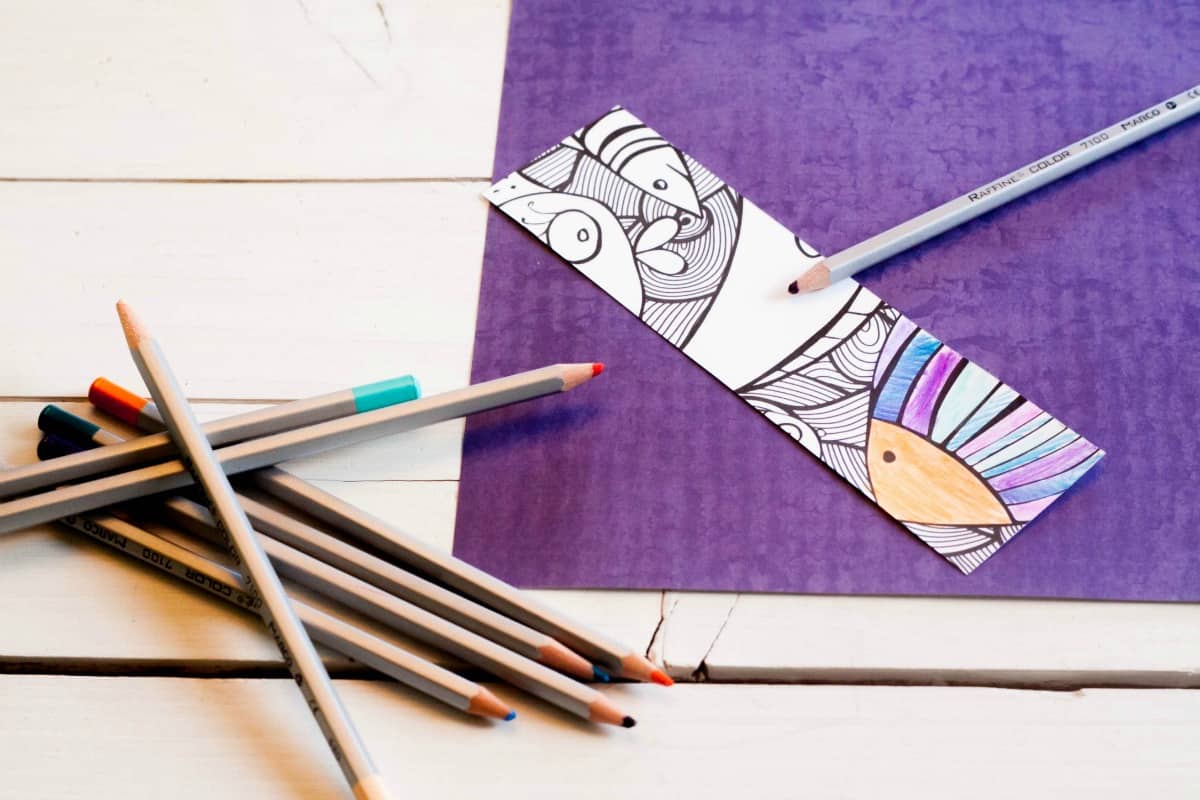 So whatever art supplies you have on hand or whatever ones your child prefers will work here. I even think these would be pretty if painted with a thin paintbrush and water color paints.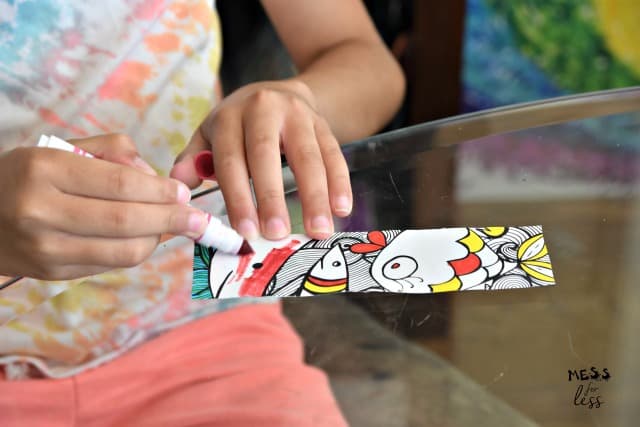 However you decide to color these DIY bookmarks, my one recommendation is to use bold colors as it really helps the bookmark to stand out and pop.
You can download your bookmarks below. Then simply print them out and cut them so they are ready to color.
DOWNLOAD YOUR FREE BOOKMARKS BY CLIKING HERE.
By the way, I have been mentioning kids coloring these bookmarks but they are in no way limited to kids. I know many adults find coloring to be calming and these would be wonderful for adults to color as well.
If you are looking to create a sturdier bookmark, you can have them laminated when they are done being decorated.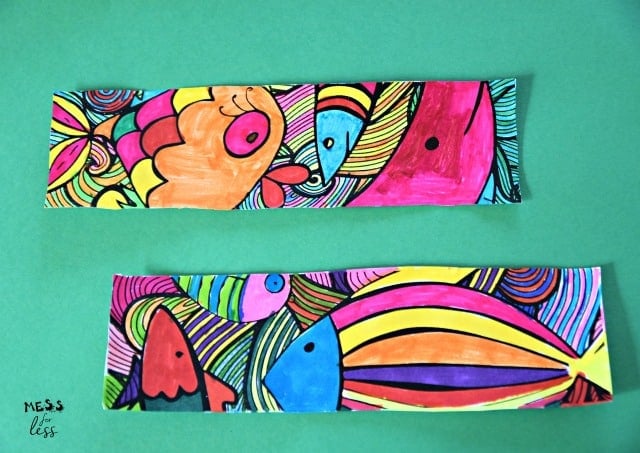 KiwiCo
If you are looking for more fun ways to engage your kids, I highly recommend KiwiCo. As a former teacher, I was really impressed with the quality of materials found in KiwiCo. Some moms have told me that they want to do activities like I do on Mess For Less with their kids, but they just don't have to the time to go buy all the supplies and prepare them for the activity. KiwiCo is the perfect solution. Every month your KiwiCo will focus on a particular theme like Colors, Dinosaurs or Gardening. KiwiCo offer a variety of projects ranging from crafts, imaginative play, science experiments and more.
If you liked this Free Fish Bookmarks for Kids to Color, you'll love: