My kids love being outdoors during the summer months. While they enjoy spending time playing with their favorite outdoor toys, I like to introduce some new activities every once in a while. An Outdoor Color Station is simple to set up and provides lots of opportunities to learn about color and practice fine motor skills. We recently had some friends over and used plastic cups for beverages. I cleaned those cups out when we were done with them and gave them to my kids to use in their water table. I used the same cups, some water and liquid water colors to create an Outdoor Color Station. You can use food coloring for this if you don't have liquid water colors on hand. Be sure to get the kids in their play clothes because things can get messy and wet!
The set up for this color mixing activity is pretty simple. Get some small containers (I love reusing applesauce and fruit cups) and pour in a few drops of food coloring or liquid water colors. Add water to dilute the color somewhat. Set these colorful cups up outside along with some larger see- through containers filled halfway with water. Provide some droppers as well.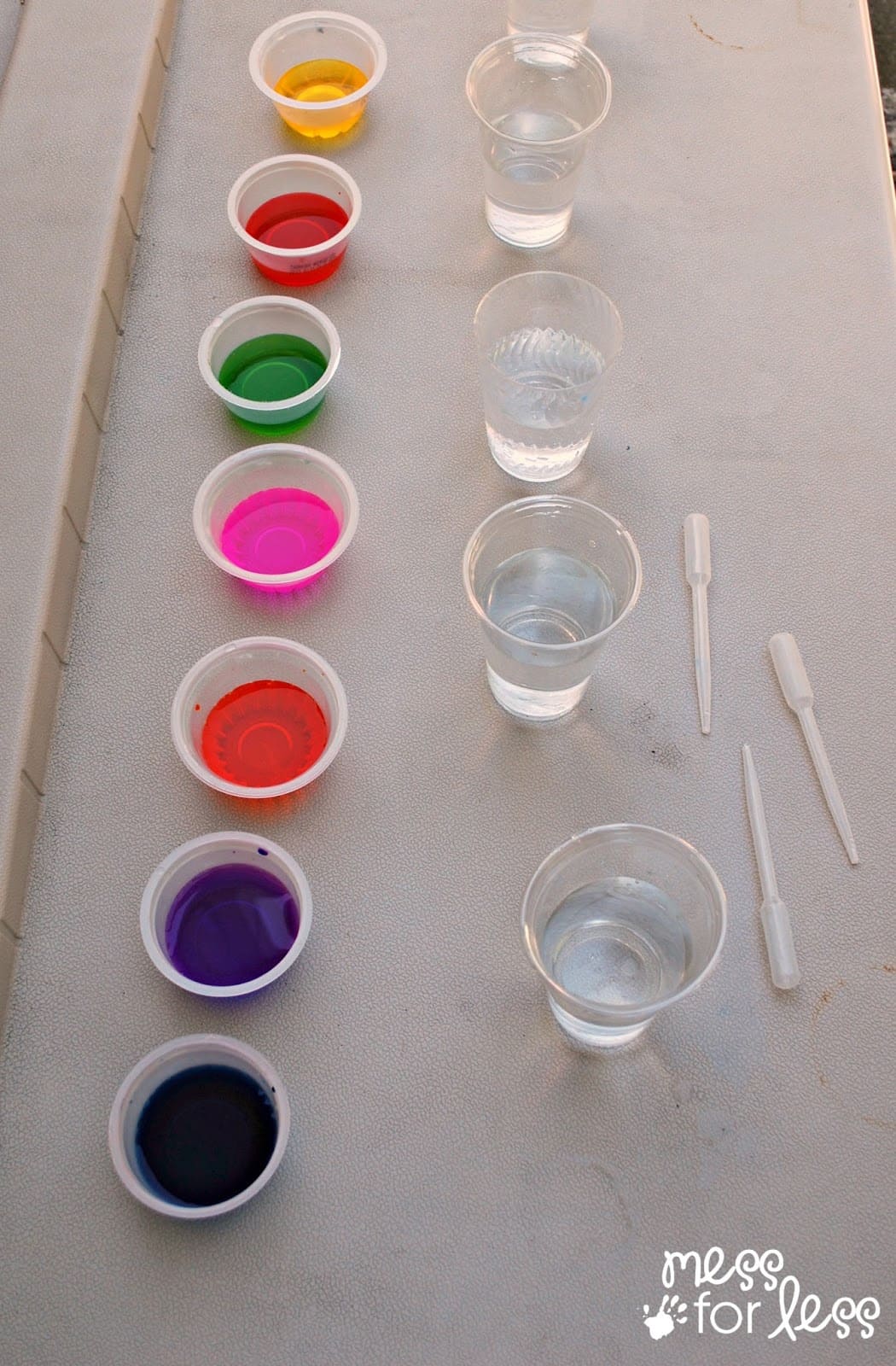 Now just let your kids explore with the colors.
There is so much to be learned in this activity. My daughter discovered if she added more drops of a color to the water, it would turn darker.
She also learned about what would happen when she mixed different colors together and she experimented with many different color combinations.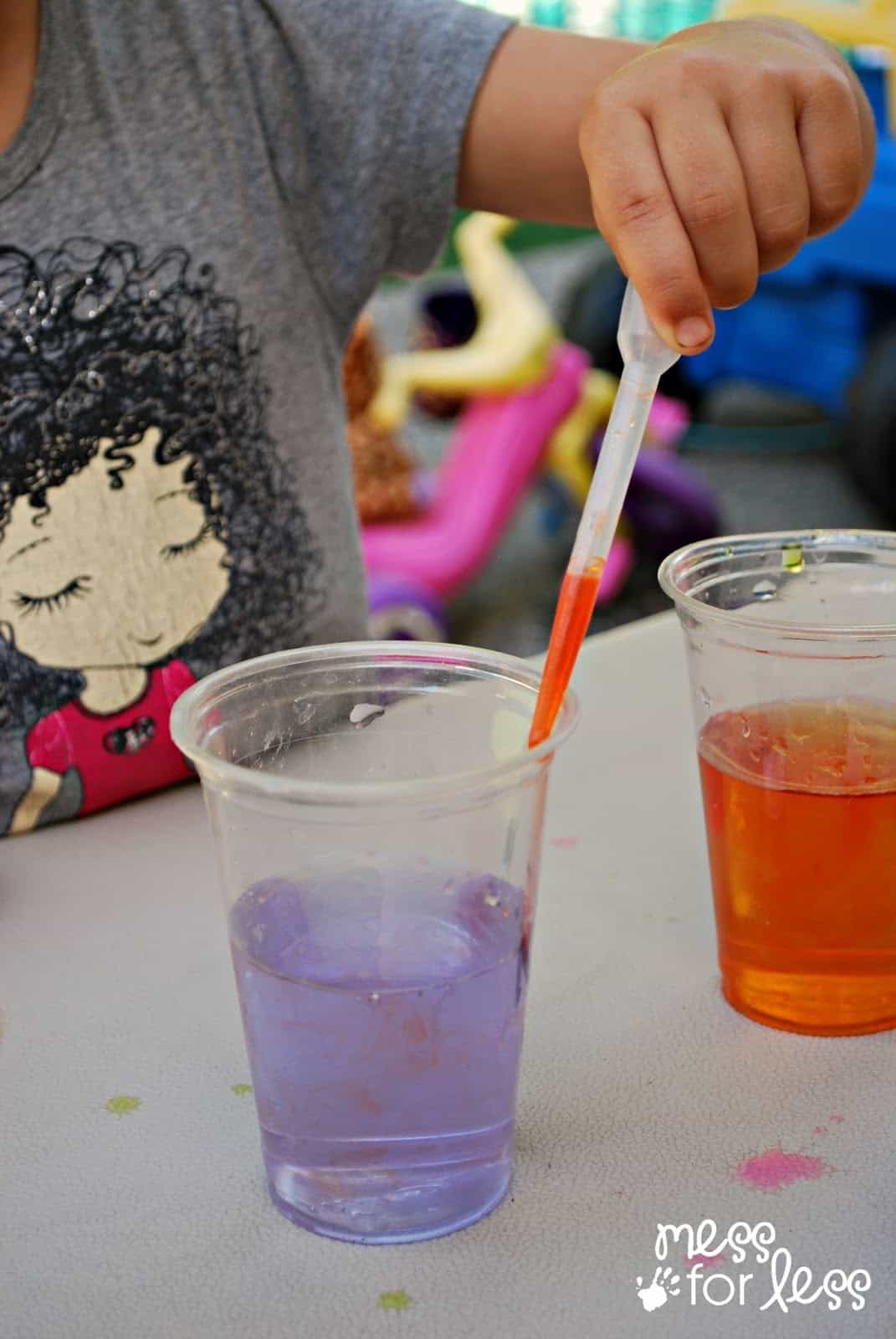 Color mixing can also be a collaborative effort. "Hey, what will happen if we mix your purple with my yellow?"
In addition, squeezing the droppers provided a great fine motor exercise. My daughter tried different grips when squeezing the water in and out of the dropper.
When the girls filled their large cups nearly to overflowing, they dumped them and refilled their cups with fresh water from the water table.
I was surprised that this color station occupied my kids for so long. They played all afternoon, mixing colors and creating concoctions.
If you enjoyed this be sure to check out our Duck Tape Boat Races.