Today is the day!!! After months of work and anticipation, Grateful Together A Gratitude Journal for Kids and their Parents is finally on sale! This is a dream come true, and I have to pinch myself when I think that this book will be helping kids and parents grow closer.
Grateful Together is a shared journal for parents or caregivers and their child. The journal is meant to be passed back and forth as parents and children answer questions meant to inspire gratitude.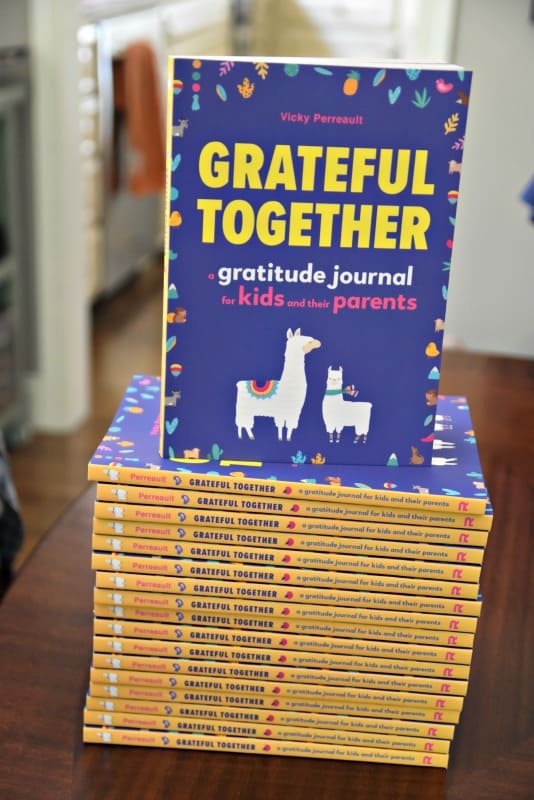 What I really love about Grateful Together is how it helps parents and kids to connect in ways that they normally wouldn't. Sometimes, kids are hesitant to talk and open up, especially when pressed with questions like "how was your day" or "what did you do." But through a series of fun and interesting questions, kids (and parents) can open up in the pages.
Then you get to read what you have each written. The reading of the responses is such a special time, as it can be done privately. Your child can sit and read your thoughts and memories on various things. Each entry is like a letter to them!
In addition to the thought provoking questions, there are lists and free spaces for you and your child to get creative and write or draw.
Using a shared gratitude journal like Grateful Together will help you and your child build a gratitude practice that can last a lifetime. The book contains so many unique activities and prompts to grow your gratitude and relationship.
GET YOUR COPY HERE
Grateful Together is officially on sale now on Amazon!
Every child and parent can benefit from Grateful Together. It makes a birthday or holiday gift! It's not to early to start Christmas shopping!
If you loved learning about Grateful Together, learn more about my other book here:
Today is Great - A Gratitude Journal for Kids