Have you ever seen chocolate covered pretzels at some cute little specialty store? They always look so delectable, but I never buy them because they are usually pretty pricey as well. Did you know that you can make them at home for a fraction of the cost? Today I am going to show you how to make chocolate covered pretzels. The recipe is simple and you can totally personalize it to lots of holidays and occasions just by changing up the color of the candy. When you are done making them, try our easy Pretzel Dragonfly recipe for more pretzel goodness.
How to Make Chocolate Covered Pretzels
You will need:
Bag of mini pretzels
Chocolate flavored candy melts
Red and pink candy melts
Zip top bag
Scissor
Pour some chocolate flavored candy melts into a microwave safe bowl and microwave for 1 minute at 40% power. Then, stir the candy melts and microwave them for another 30 seconds. Repeat the stirring and microwaving until the candy melts are completely melted.
When the candy melts are melted, drop a pretzel into the chocolate and turn it over into until it is completely covered.
Pick the chocolate covered pretzel up out of the melted candy using a skewer. Allow the excess candy to drip off the pretzel. You will need to reheat the melted candy in the bowl as you go about this process since the candy will start to get thicker as time goes on.
Place the chocolate covered pretzels on a sheet of parchment paper and allow the candy to harden.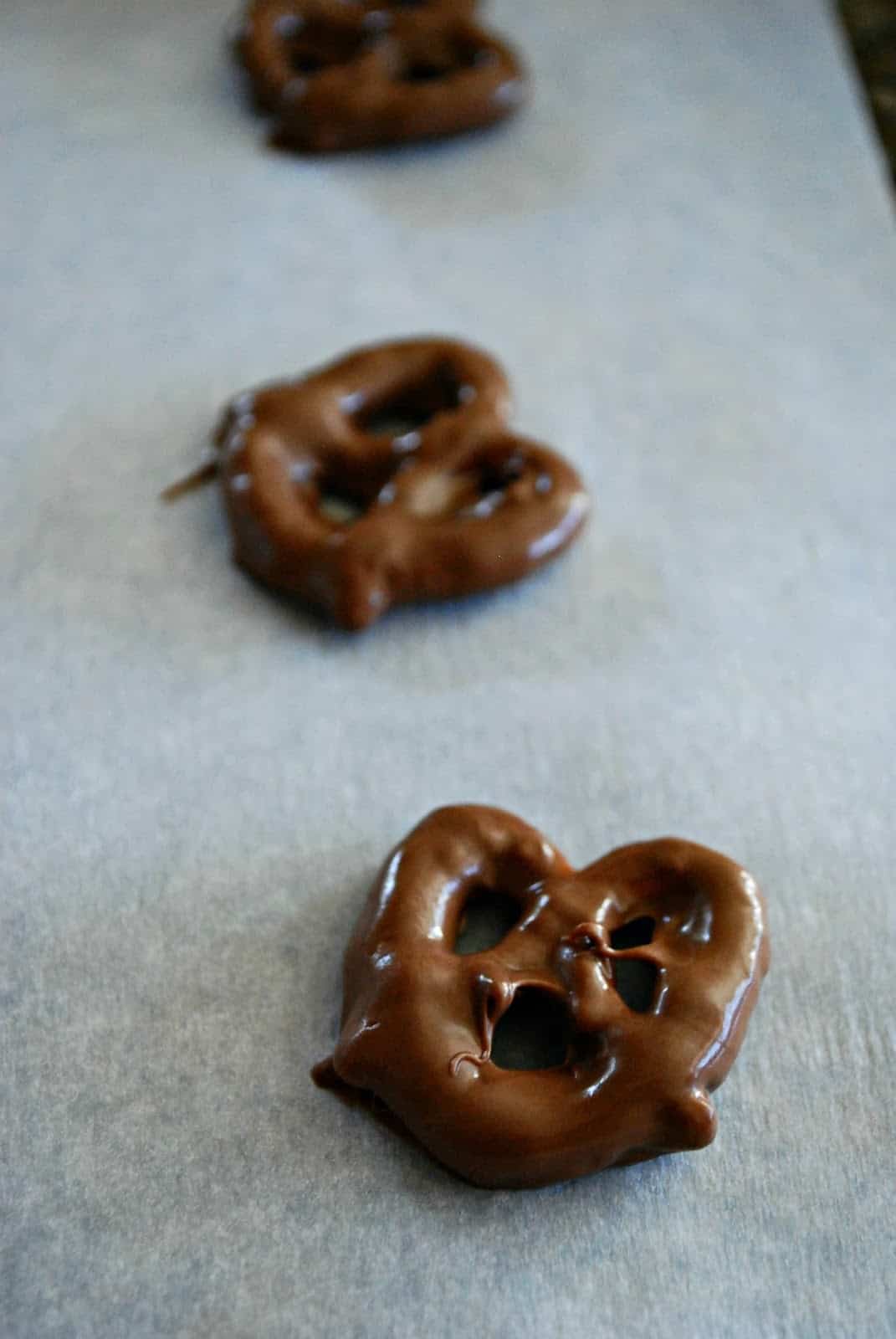 The candy coating will harden in 10-15 minutes.
In a microwave safe bowl, melt some red candy melts using the same process described above. You will need less than half the amount of the chocolate candy melts that you used. Cut a tiny triangle off the bottom corner of a zip top bag and transfer the melted red candy to the bag. Pipe the melted red candy onto the chocolate covered pretzels.
Repeat this process with the pink candy melts.
Drizzle the pink melted candy over the pretzels. Do not wait until the red candy hardens before you do this step.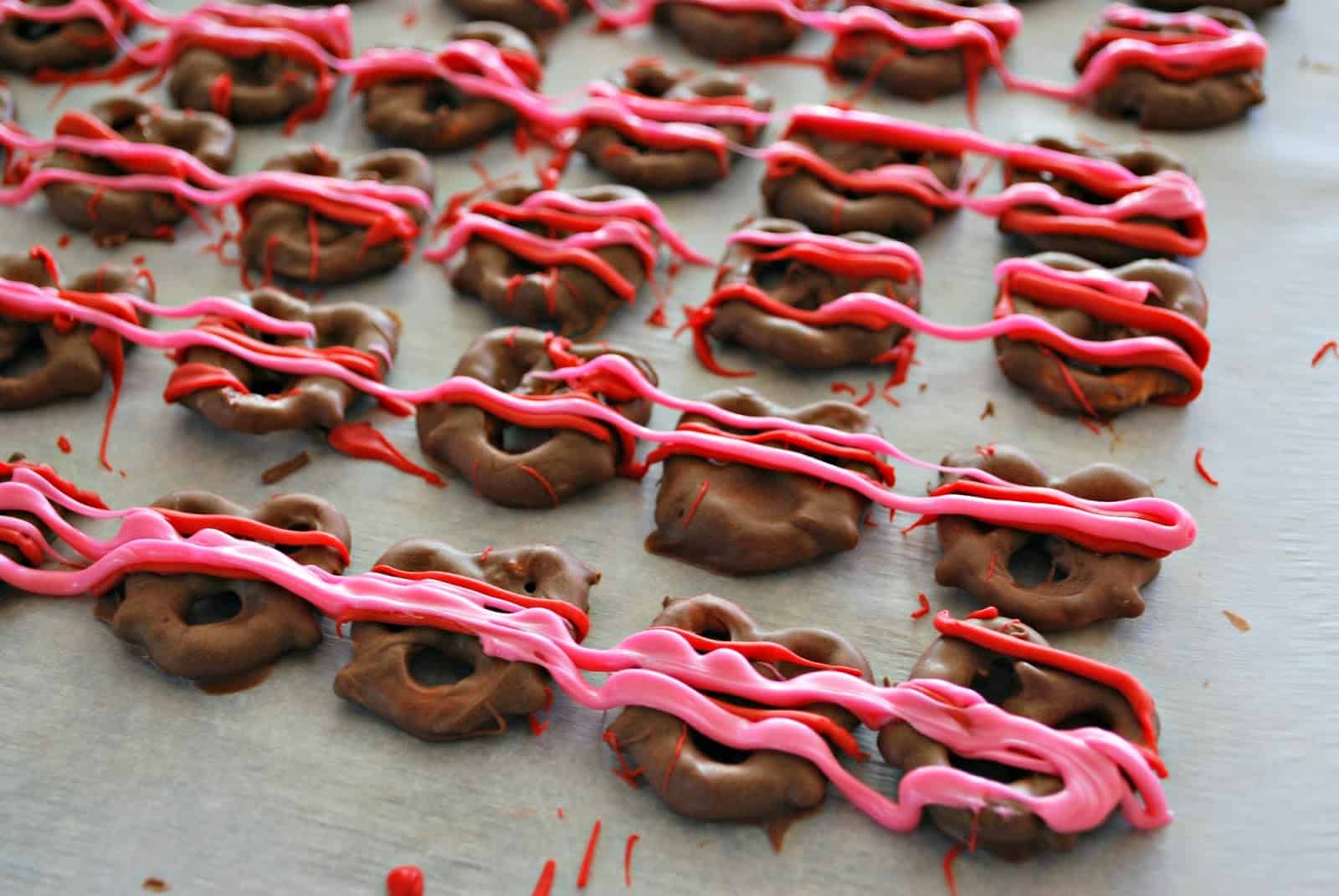 Once you have drizzled on the pink candy, use your skewer to separate the melted candy so that none of the hearts will be connected.
These chocolate covered pretzels make a great Valentine's Day treat. They would be adorable bagged up and tied with a ribbon and given to friends and family. They are a yummy especially if you love a sweet and salty combo as much as I do.
Be sure to also check out these easy to make Monster Lollipops for Valentine's Day.
If you enjoyed learning how to make chocolate covered pretzels, check out:
Pretzel Dragonfly