Is your child's room a disorganized mess? We struggle with this in our home, and I think part of the issue is that my kids have too much stuff and not enough places to put it all. We have done some paring down and donating of lesser used items and now we are working to get the remaining stuff organized. In my search for systems and ideas to do so, I have come across lots of Kids' Room Organization Tips and I wanted to share some with you so that together, we can help our kids get their rooms under control. If you are looking to organize other areas of the house check out these Playroom Organization Tips and our Organization Tips for Kids Art Supplies.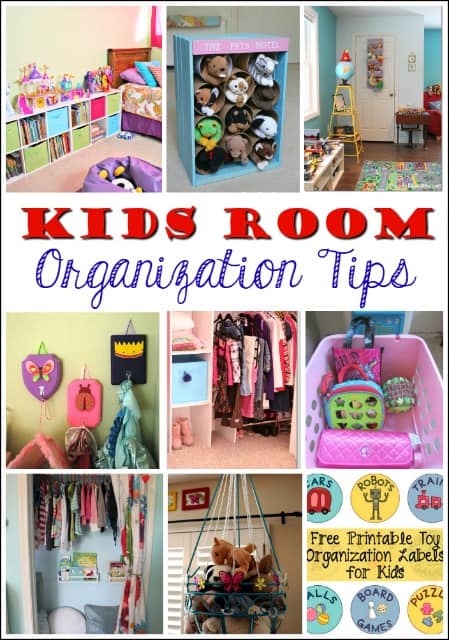 Some of our favorite items for getting kids' rooms organized are this six bin storage cabinet and this 10 drawer cart which keeps our art supplies organized.
Each link number corresponds with a number in the photos below so you can see exactly what these Kids' Room Organization Tips look like.
1. Get Rid of Excess from The Latina Homemaker
2. Organize Toys from 5 Minutes for Mom
3. Toy Storage Solutions from This Girls Life Blog
4. Toy Closet Organization from Dagmar Bleasdale
5. DIY Playroom Organizers from Mess for Less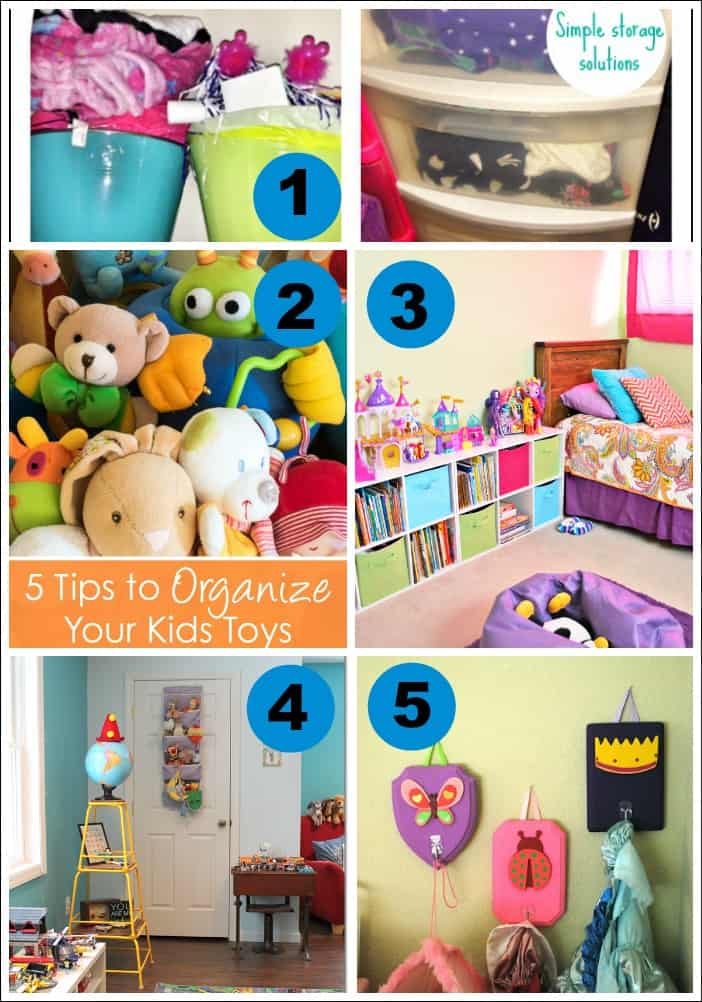 6. Craft Box Storage Organizer from Preschool Toolkit
7. Simple Steps for a Clutter Free Kids Room from Pint Sized Treasures
8. Organizational Skills for Kids: How Clean is Your Room from Planet Smarty Pants
9. Storage Idea for the Kids Bedroom from Kiddy Charts
10. Toy Organization from Sunny Side Up
11. Closet Storage Space Book Nook from Mama, Papa, Bubba
12. Stuffed Animal Toy Storage from DIY Inspired
13. Wooden Crate Toy Storage from Frugal Fun For Boys
14. Kids Closet Organizing Ideas from The Real Coake
15 Organizing Toys with Labels from Moms Confession
My kids' bedrooms are looking a lot better now, what about yours?