There are lots of great playdough recipes around. Cooked, uncooked, edible, scented. You name it, and there is a playdough recipe. This oatmeal playdough recipe is certainly nothing new, but I was inspired to make some with the kids when I noticed that I had a lot of oatmeal that would be expiring soon. I wanted to share how simple it is to make as it only requires 3 ingredients and no cooking. You can't get easier than that! For more fun playdough activities, check out this Fine Motor Activity with Playdough and Q-Tips.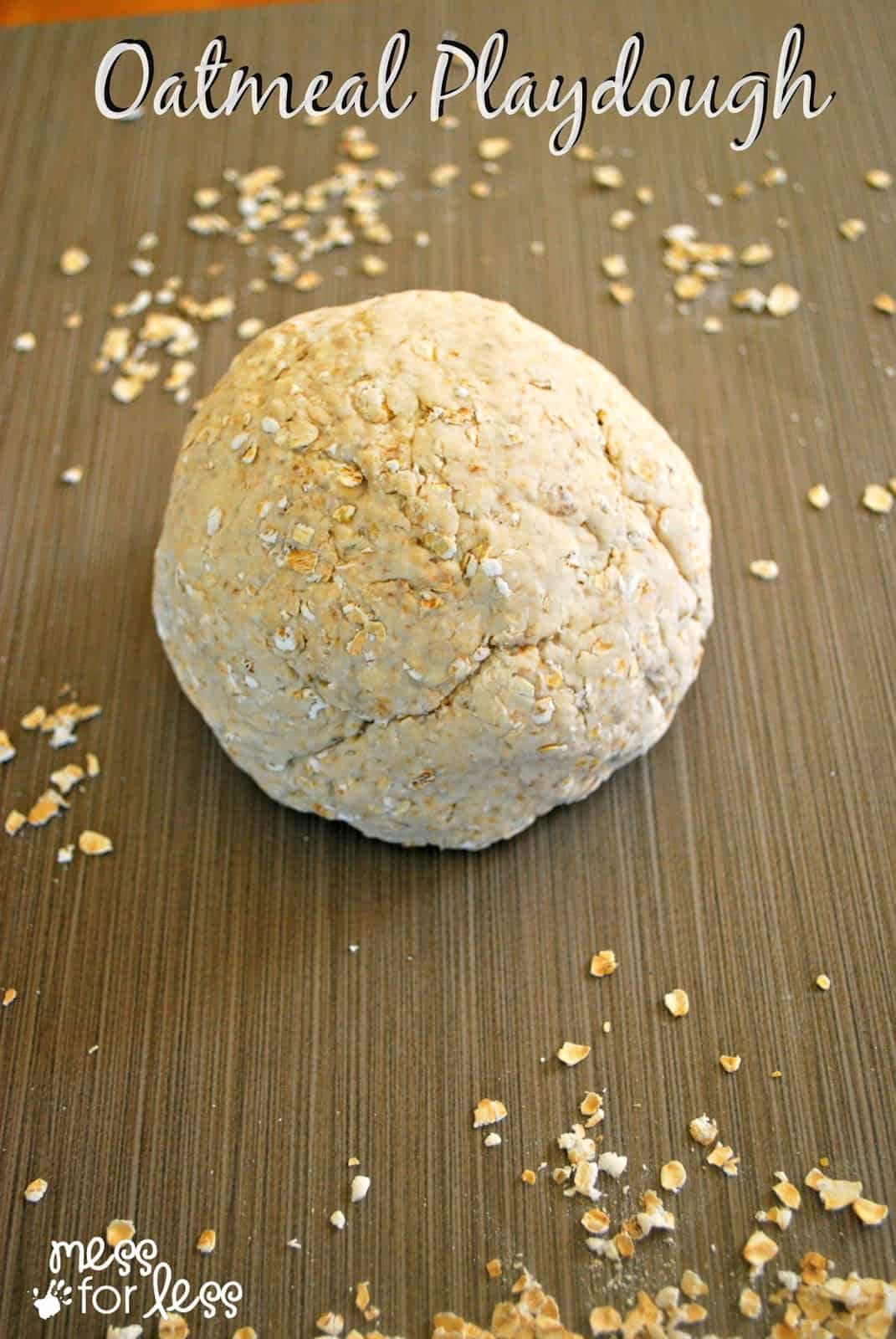 Please supervise your kids while making and playing with this and make sure they do not eat it.
You will need:
2 parts uncooked oats
1 part water
1 part flour
We made our oatmeal playdough recipe using 2 cups of oats, 1 cup of water and 1 cup of flour. This made a nice amount for one child but not that much for three kids. I will double the recipe the next time we make it.
Combine oats, water and flour.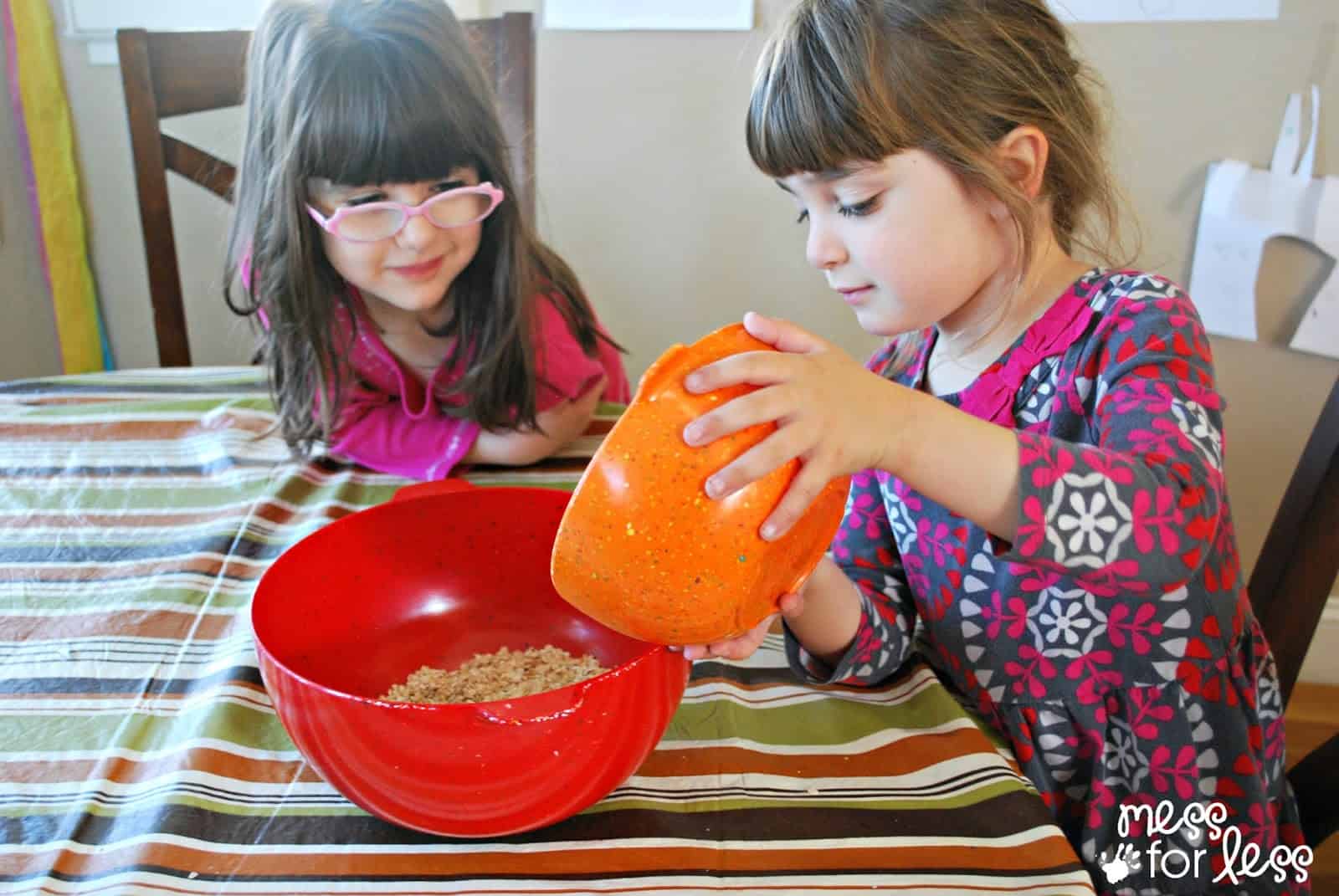 Stir to work into a dough.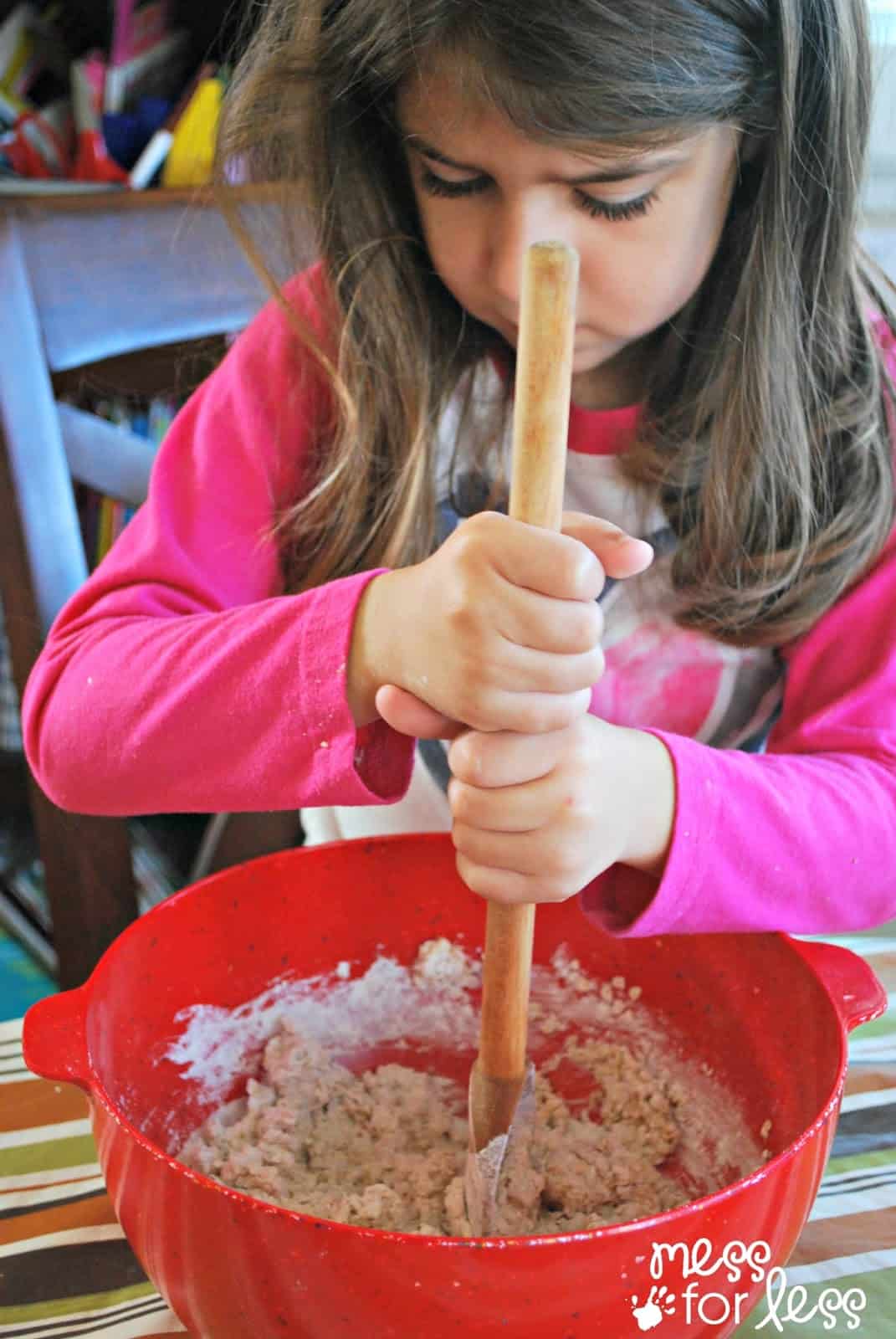 Knead for a few minutes until the dough takes shape. That's it! Told you it was easy.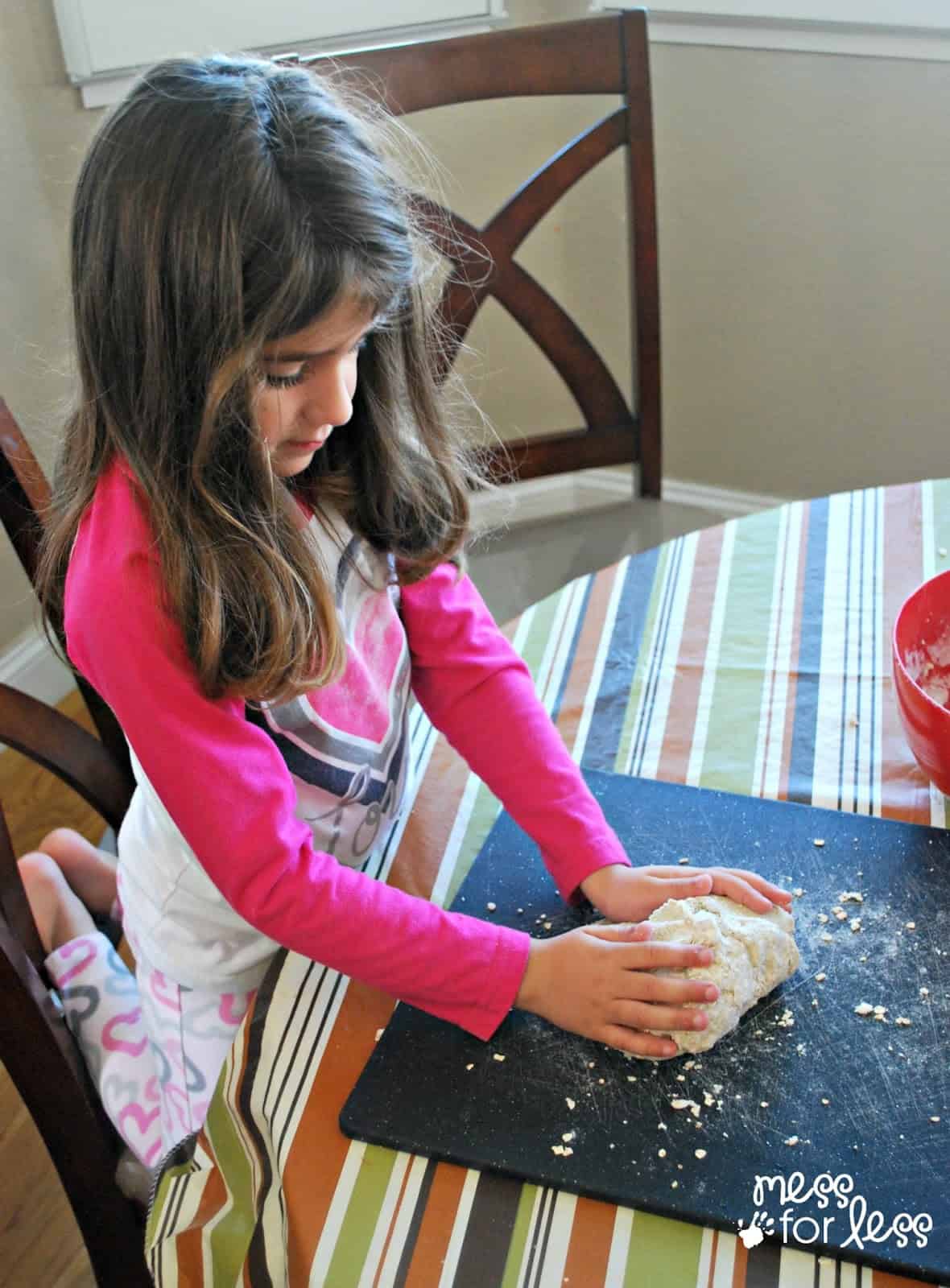 My kids loved the oatmeal scent.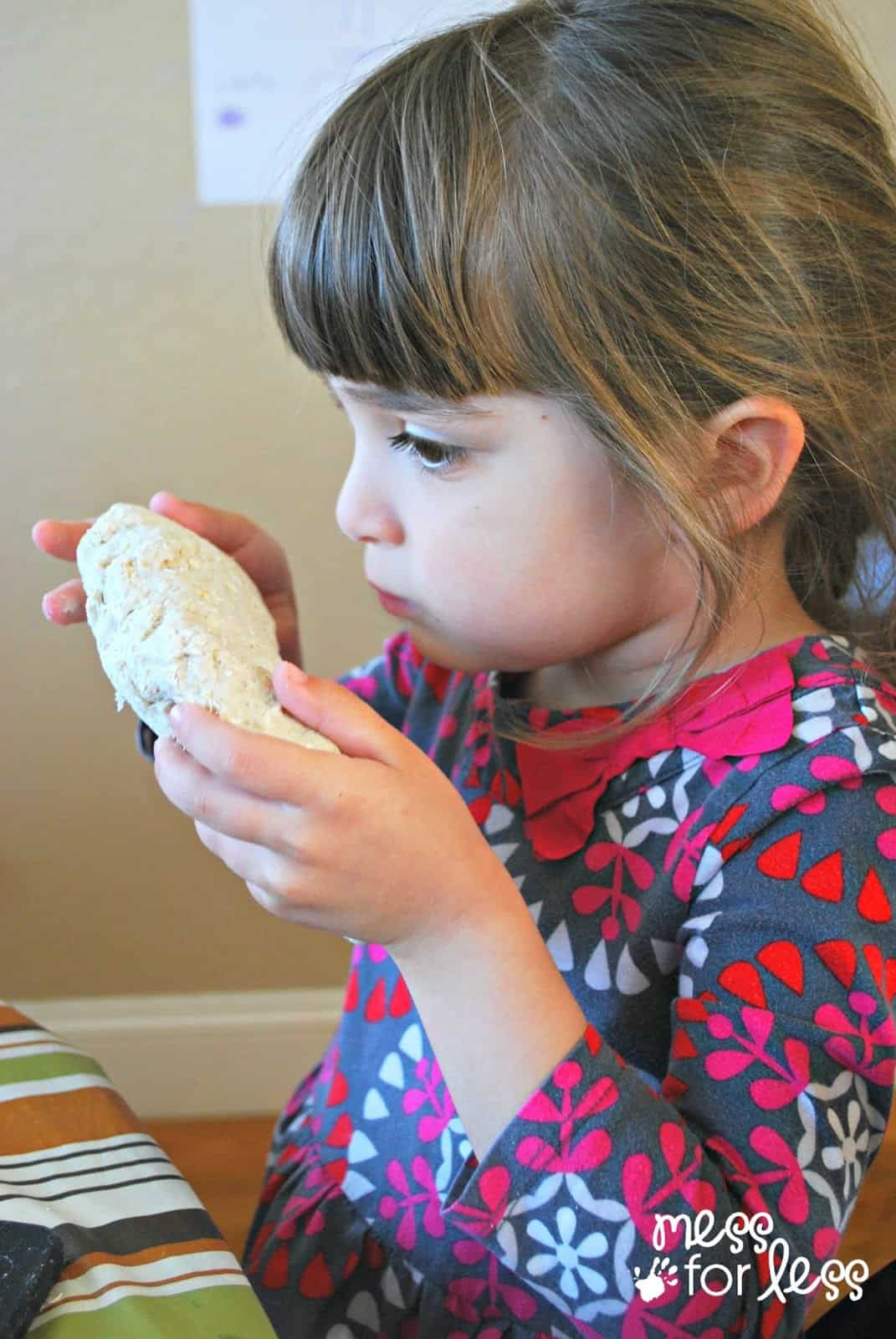 This will keep in the refrigerator, though not as long as traditional cooked playdough. We have had ours for about a week and it is still good. Please discard if it starts to smell or look funny. This is good advice for many things in life.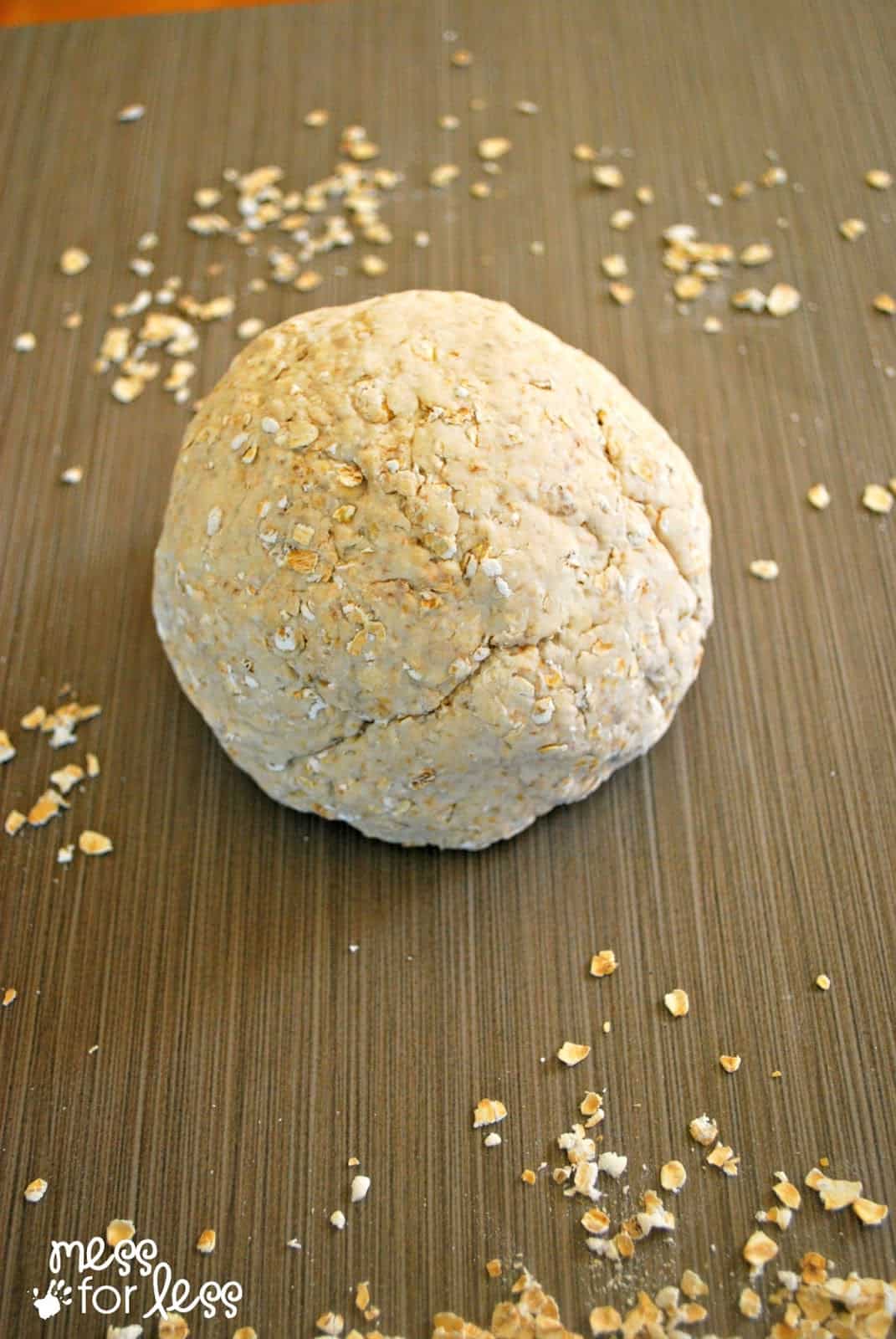 For more playdough ideas check out: