This is a sponsored post written by me on behalf of Bar-S Foods for IZEA. All opinions are 100% mine.
If you are a longtime reader than you may recall my mentioning that my kids are picky eaters. Lunches and dinners are often a struggle but there are a few items they will always eat. This fun family recipe combines two of their favorite foods - Bar-S Franks and Spaghetti to make adorable Octopus Hot Dogs with Spaghetti.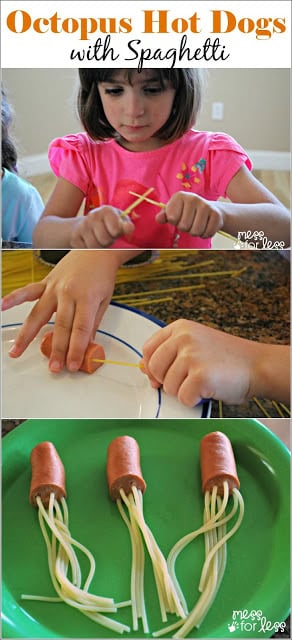 To make these Octopus Hot Dogs with Spaghetti, you'll want to start with a quality product like Bar-S Franks. Bar-S produces top selling packaged meat products like Classic Franks, Jumbo Classic Franks, Bun Length Franks, Cheese Jumbo Franks and Premium Beef Franks.
Bar-S Franks are a family favorite because of their taste and great value.
They are the producers of the #1 selling franks (Jumbo and Classic Franks) in the U.S. They are perfect for grilling up this summer.
Find more information on Bar-S products
.
For this recipe you will need:
Bar-S Franks
Spaghetti
Butter
Parmesan cheese
The amounts of the ingredients depend on how many Octopus franks you wish to make.
Before you begin, you will want to set a large pot of water to boiling.
I like using the two ends of the frank to make the octopus since the ends are slightly rounded like an octopus head.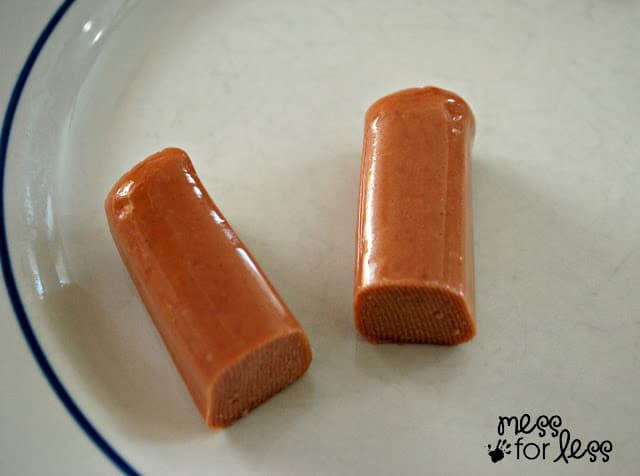 Take four pieces of spaghetti and break them in half. You will now have eight pieces of spaghetti.
Push each piece of spaghetti into the cut side of the frank. The spaghetti will form the tentacles of the octopus. Be sure to push the spaghetti in enough that it will not fall off during cooking, but not so far that the spaghetti comes out the other side of the Bar-S frank.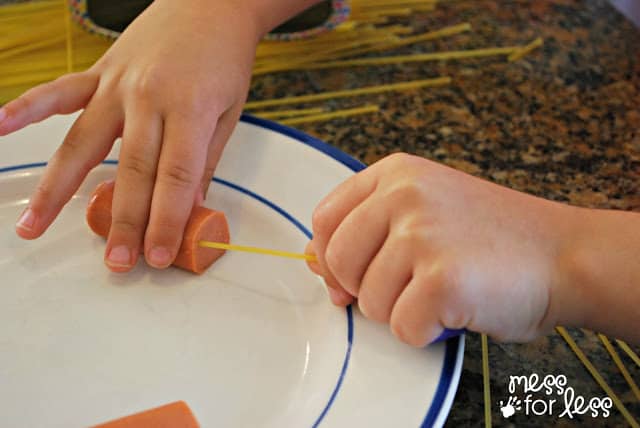 My daughter had so much fun making her lunch!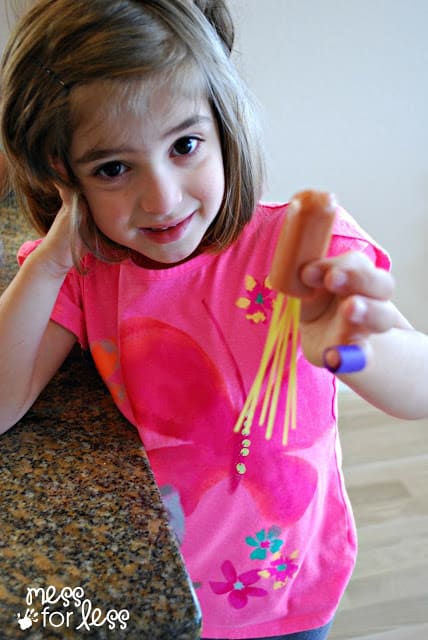 Place the franks in the boiling water and cook according to the directions on the spaghetti package.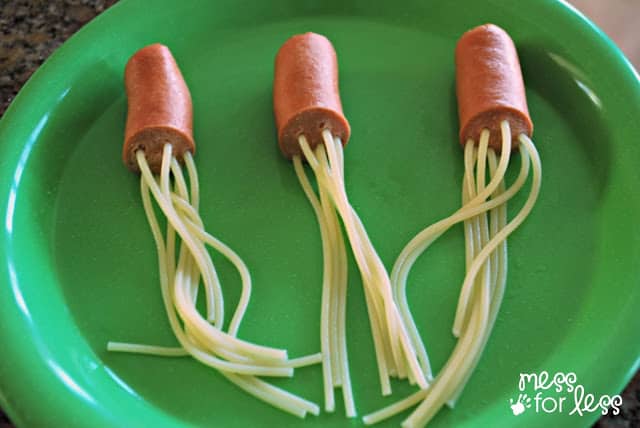 Melt a few tablespoons of butter in a microwave safe bowl and pour a few tablespoons of Parmesan cheese into another small bowl. Remove the franks from the water when cooked and dip the spaghetti in the butter and then in the Parmesan. Now they are ready to serve!
If you have picky eaters like I do, then you will want to try making these. It is one recipe that my kids will always eat because they are not only delicious, but fun to make!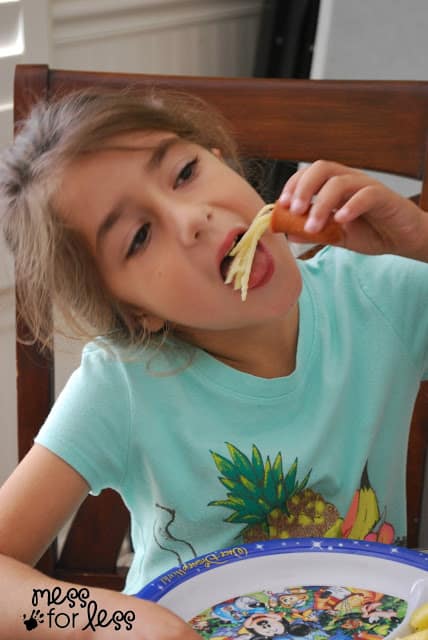 Check out this video to see the simple steps for making this recipe.
DO YOUR KIDS LOVE COOKING?
I have long been a proponent of cooking with kids. There are so many things kids learn helping out in the kitchen. Math, reading, chemistry and cooperation and more are used while following a recipe.
​Raddish is a monthly subscription box for kids that is a cooking club, culinary lesson, and mealtime solution all-in-one. Young children get to work with an adult, while older kids and teens independently indulge their culinary curiosity! And it's perfect for picky eaters — kids who cook, eat!
​A new kit is delivered to your doorstep every month​!
Each kit features a new culinary theme! You'll also get a shopping list emailed to you prior to delivery so you will be ready to cook. These kits are a great way for kids to develop new cooking skills and confidence in the kitchen while the entire family builds memories together. Find out more here.