If you are a longtime reader than you may recall my mentioning that my kids are picky eaters. Lunches and dinners are often a struggle but there are a few items they will always eat. This fun family recipe combines two of their favorite foods - hotdogs and spaghetti to make adorable Octopus Hot Dogs with Spaghetti.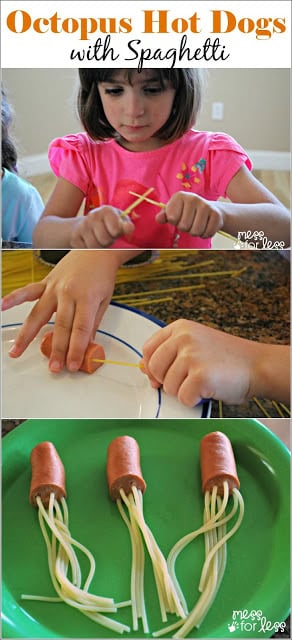 For this recipe you will need:
Hot Dogs
Spaghetti
Butter
Parmesan cheese
The amounts of the ingredients depend on how many Octopus franks you wish to make.
Before you begin, you will want to set a large pot of water to boiling.
I like using the two ends of the frank to make the octopus since the ends are slightly rounded like an octopus head.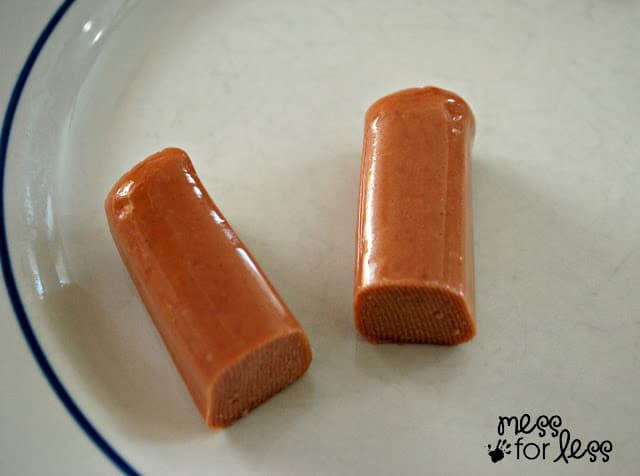 Take four pieces of spaghetti and break them in half. You will now have eight pieces of spaghetti.
Push each piece of spaghetti into the cut side of the frank. The spaghetti will form the tentacles of the octopus. Be sure to push the spaghetti in enough that it will not fall off during cooking, but not so far that the spaghetti comes out the other side of the frank.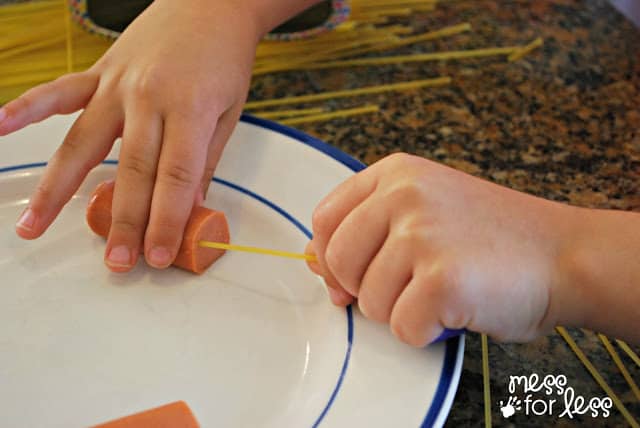 My daughter had so much fun making her lunch!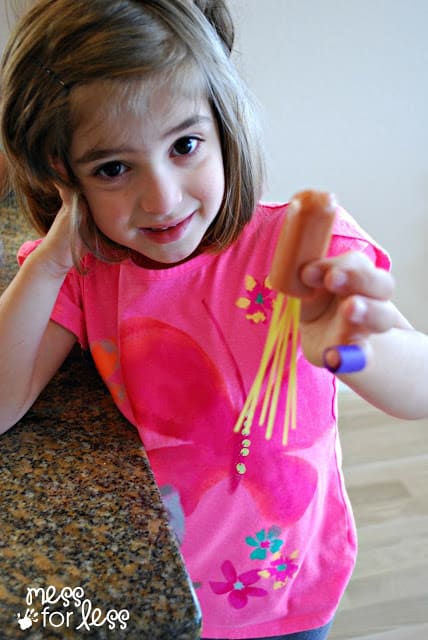 Place the franks in the boiling water and cook according to the directions on the spaghetti package.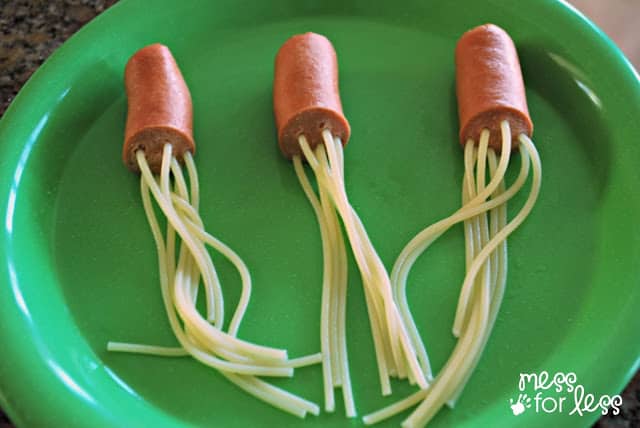 Melt a few tablespoons of butter in a microwave safe bowl and pour a few tablespoons of Parmesan cheese into another small bowl. Remove the franks from the water when cooked and dip the spaghetti in the butter and then in the Parmesan. Now they are ready to serve!
If you have picky eaters like I do, then you will want to try making these. It is one recipe that my kids will always eat because they are not only delicious, but fun to make!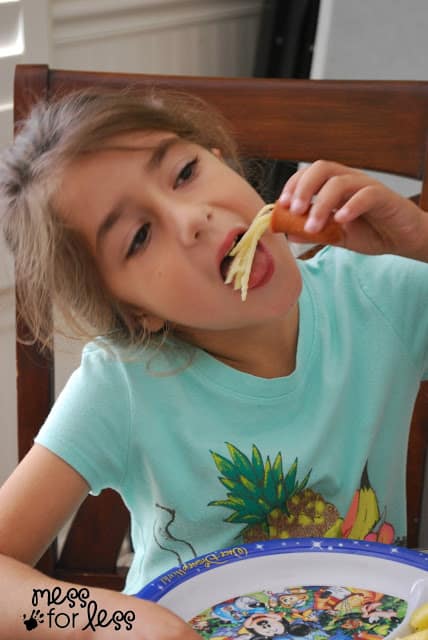 A cooking club, culinary instruction, and lunchtime solution are all included in the monthly subscription box for kids called Raddish. Younger children can work alongside an adult, while older children and teenagers can independently explore their culinary interests! Additionally, it's ideal for picky eaters — children who prepare, eat!