My twins recently turned 6 and since they love drawing, painting, and creating, it was only natural to have an art themed
birthday party
. We had lots of fun art activities such a self portrait area, painting station and painting on canvas. But if you ask me, an art party really needs art themed snacks. I had seen paint palette cookies on the internet and some are quite elaborate. I am no expert baker but I did want to make some cute
paint palette cookies for an art party
. Though these can be a bit time consuming to make, they are actually much simpler than you might think.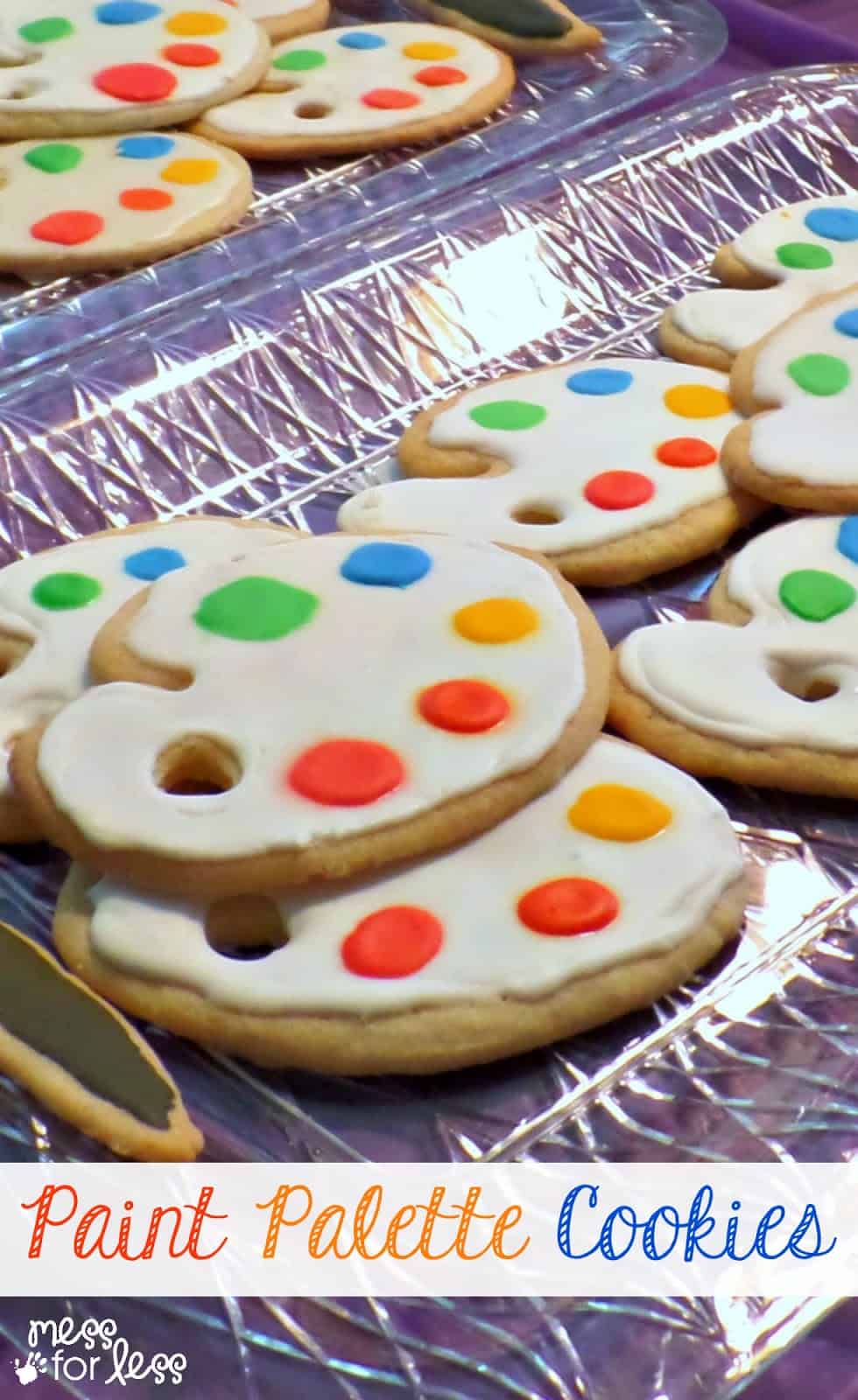 You will need:
Sugar cookie dough (you can make your own, but I just bought a mix which was a lot easier)
Paint palette cookie cutter and paint brush cookie cutter if desired
Large straw
Royal Icing - Meringue powder is an essential ingredient in royal icing
I searched high and low for some painting related cookie cutters and the cheapest ones I was able to find was at Downtown Dough. I got the palette and paintbrush from there. I have no affiliation with them but wanted to save you work if you are looking for some.
Start out with your favorite sugar cookie recipe or mix. Roll out the dough and cut out the palette using the cookie cutter. To make the finger hole in the palette, use a large straw.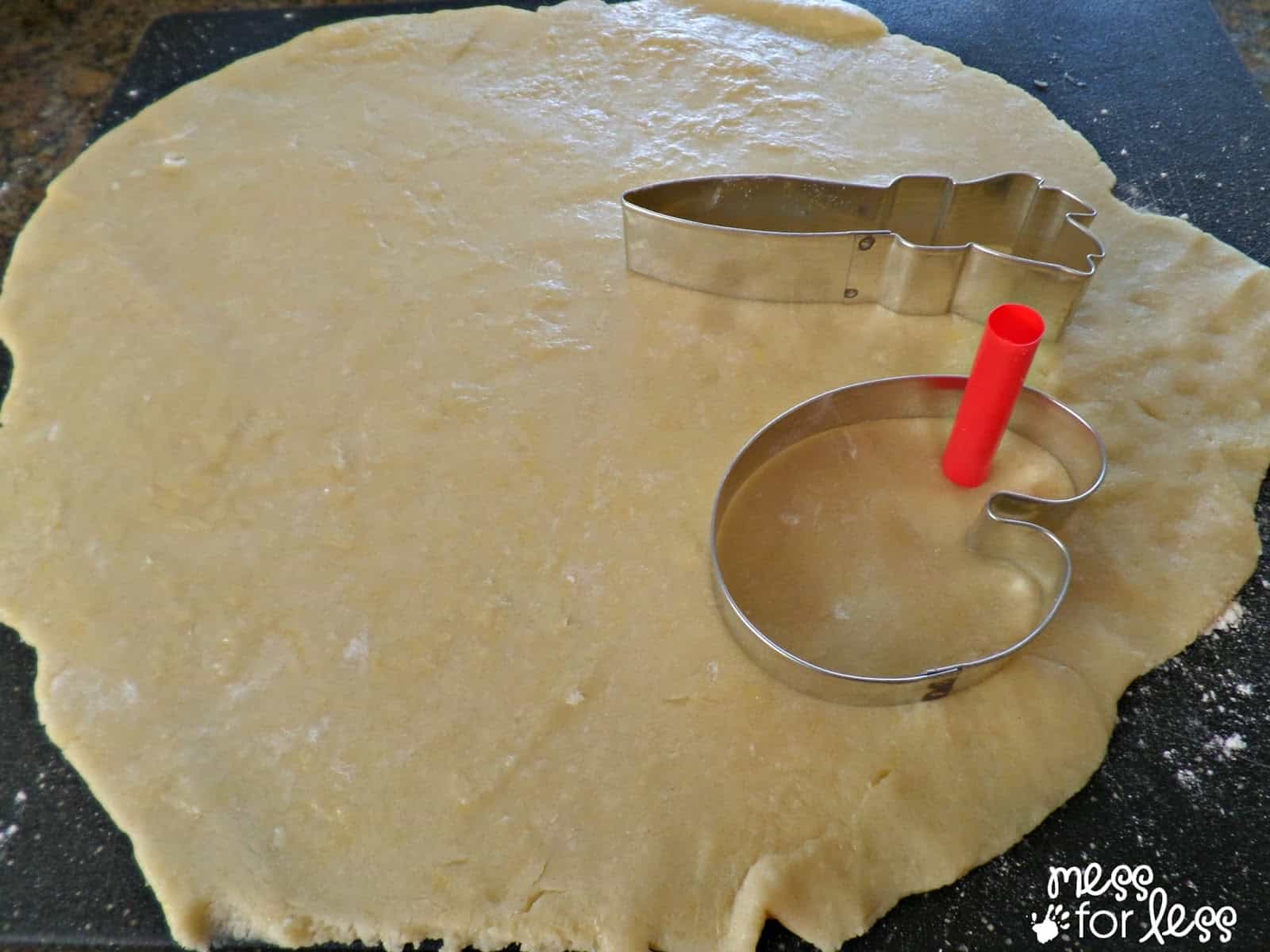 Bake according to recipe directions. When the cookies baked, sometimes the the finger hole gets smaller. If that is the case, when they come out of the oven you can use the straw to cut out the excess dough and make a larger circle. Allow the cookies to thoroughly cool.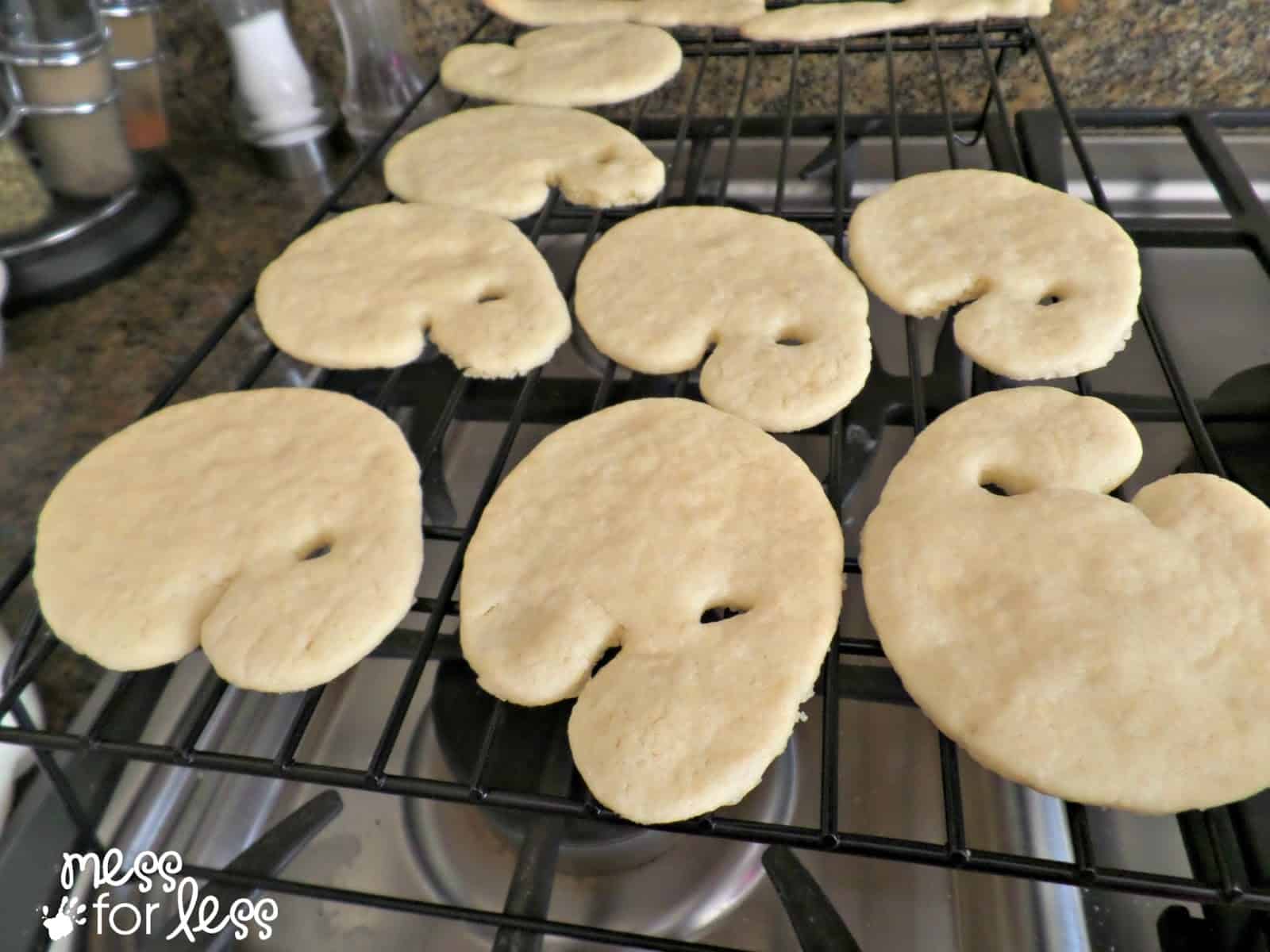 The cookies will be decorated with royal icing. My favorite
royal icing recipe
is from Wilton. I followed the directions near the bottom of the page for thinned royal icing.
For the base color on the palette, I used plain white icing. To make it easier to ice the cookie, I poured the icing into a squeeze bottle and outlined the cookie with the icing. I did the whole batch of cookies and let the outlines dry. Then I returned and filled in the rest of the cookies using the squeeze bottle.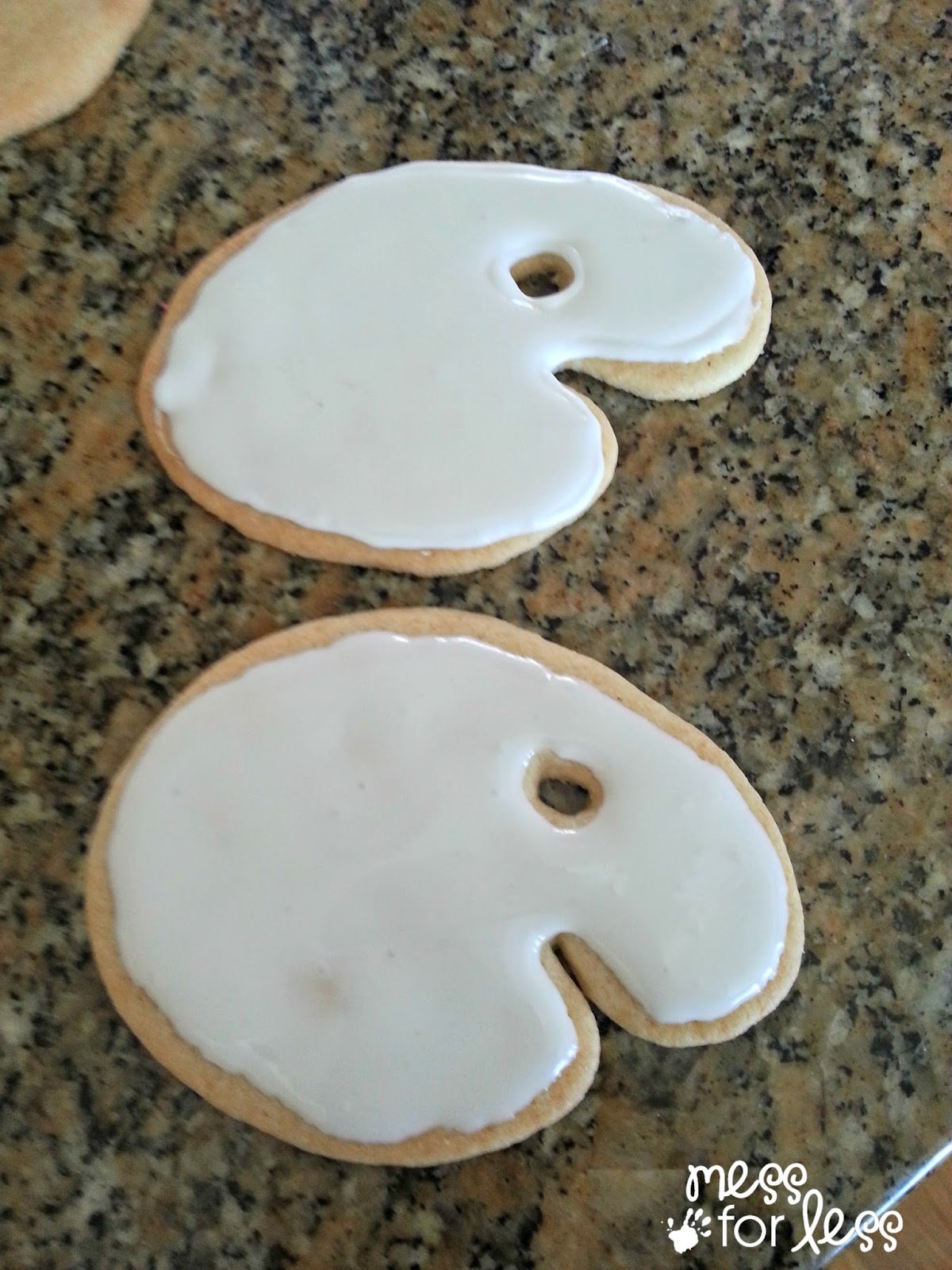 I let the cookies dry overnight. The next day, I made another batch of royal icing and divided it up into five small bowls where I added icing colorsl to create the "paint colors" for the palette.
The easiest way I found to add the paint colors was to use a decorating brush. I simply dipped the brush in the colored icing and went through all the cookies and painted on each color. I allowed these cookies to dry overnight and then I froze them. If you don't plan to use these right away, they freeze well. Simply stack with sheets of wax paper in between and cover before freezing.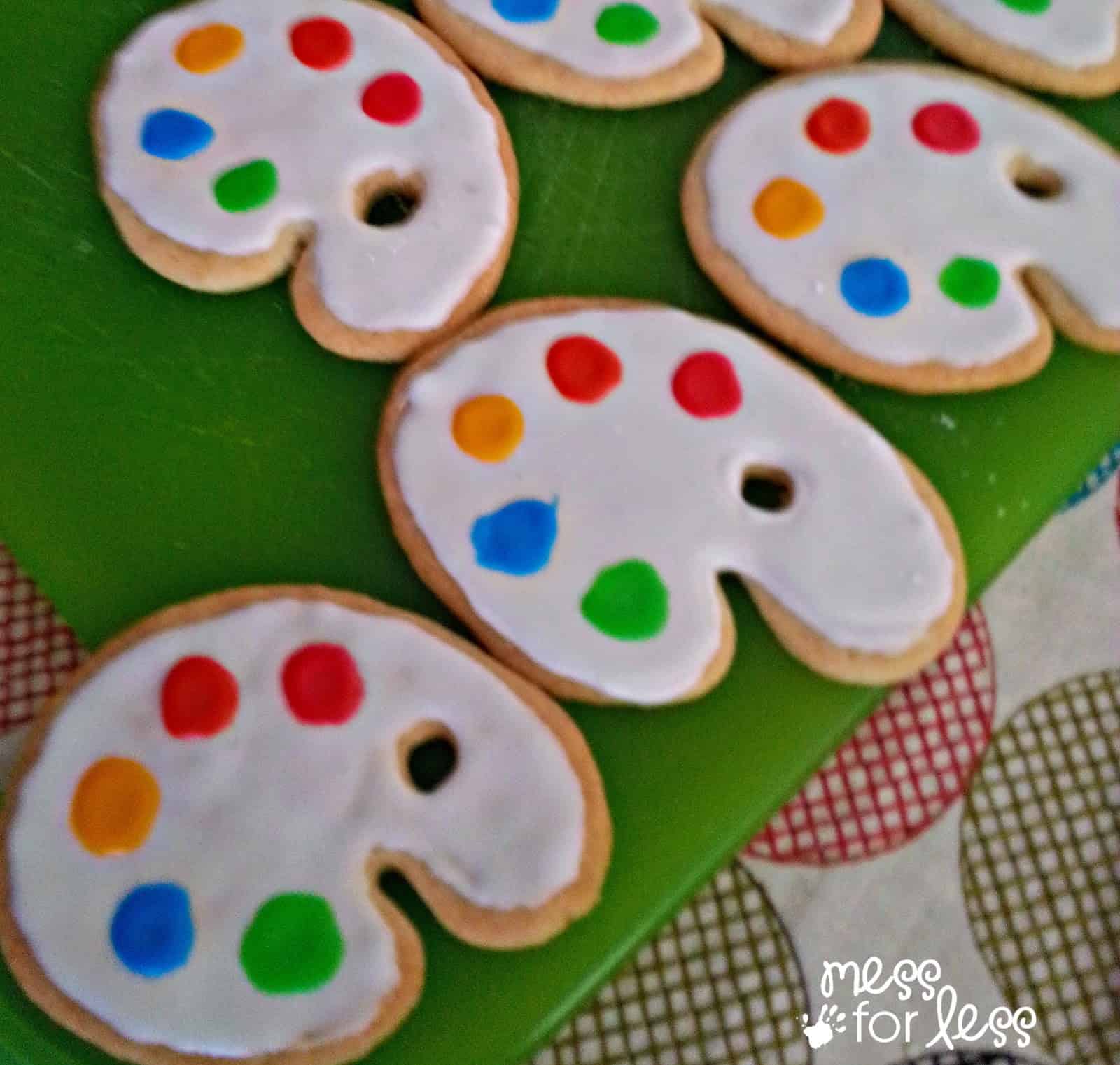 I removed the cookies from the freezer the morning of the art party (it wasn't until the afternoon) and let them defrost on the counter. The icing will start to sweat a little as they defrost, but once they reach room temperature, they will look normal again.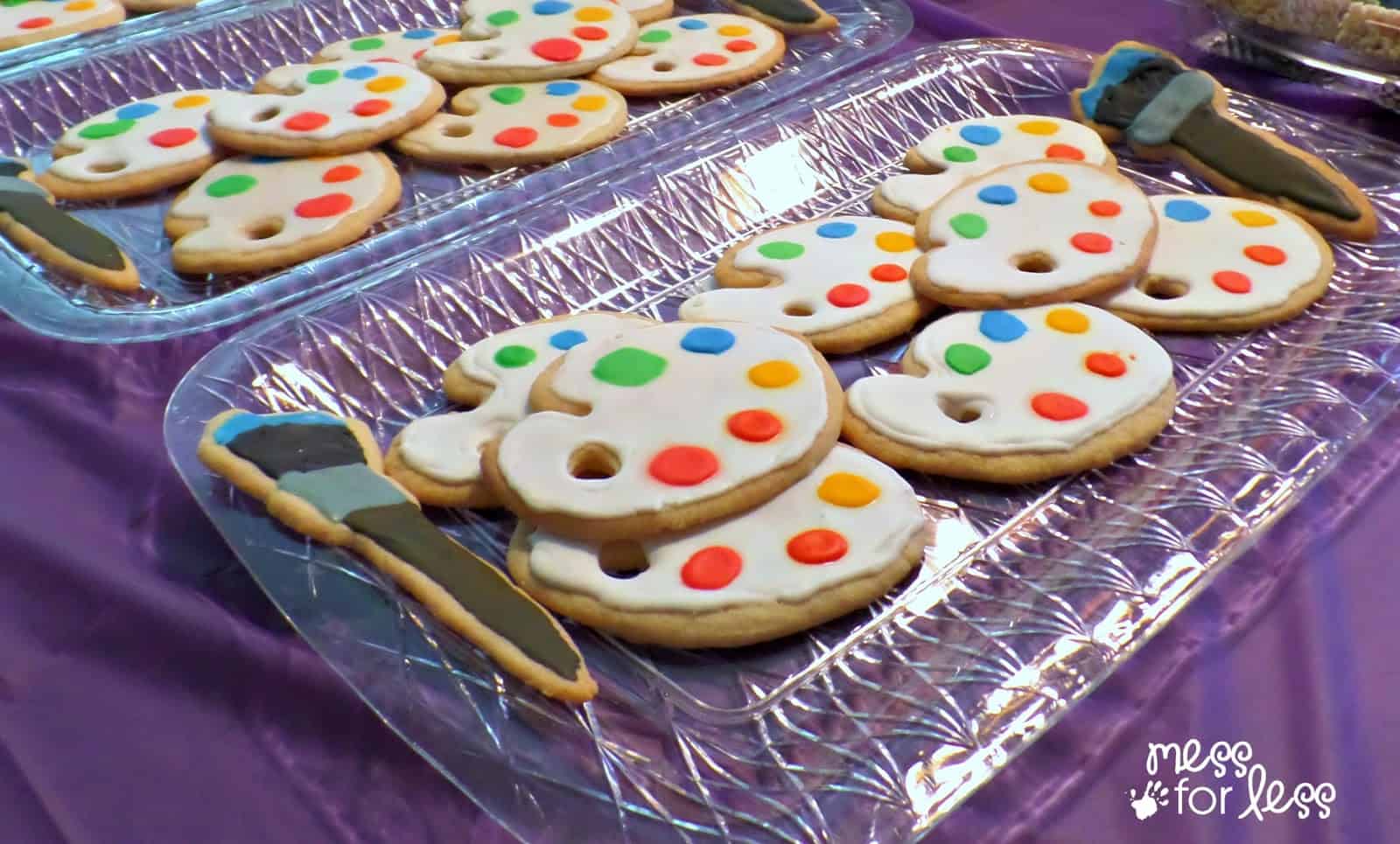 The cookies turned out amazing. The icing really helped to keep the cookies moist and soft. They were a huge hit!
For more cookie recipes check out: