I love sharing kids activities that don't take a long time to set up and can incorporate items you already have at home. For this fun Painting with Circles art activity, you'll use disposable cups to create bold artwork. This would be a great art project to do with a shape study. You can also check out our DIY Shape Stickers for more inspiration.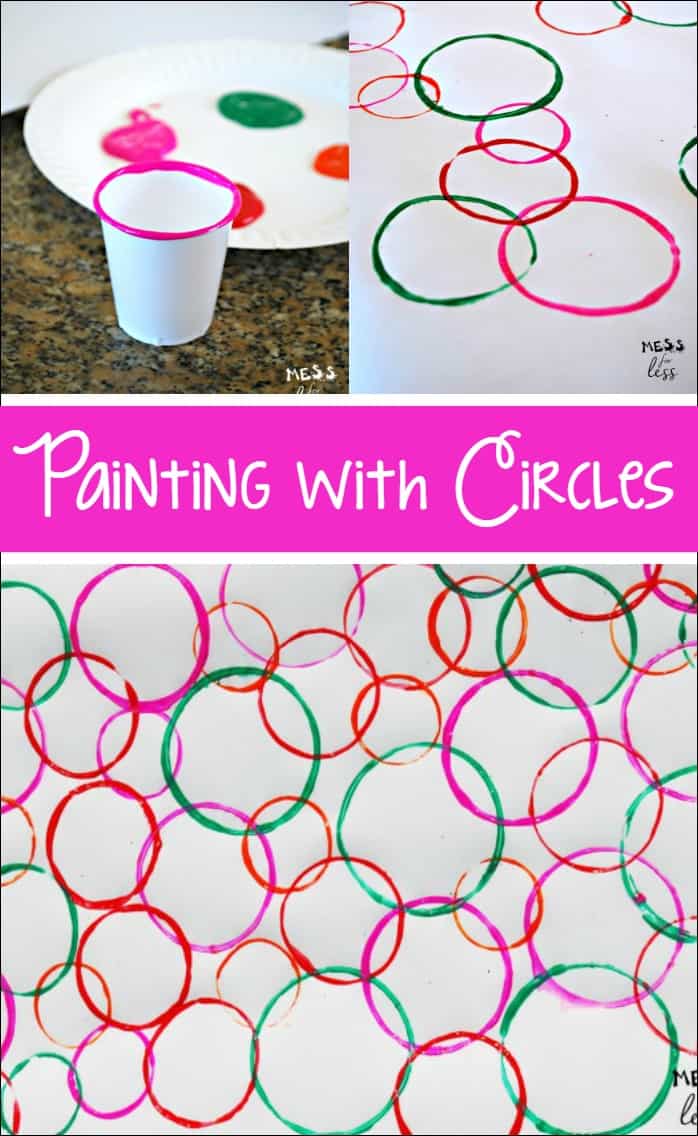 Painting with circles
You will need:
Cups and bottle caps in various sizes
Paper plate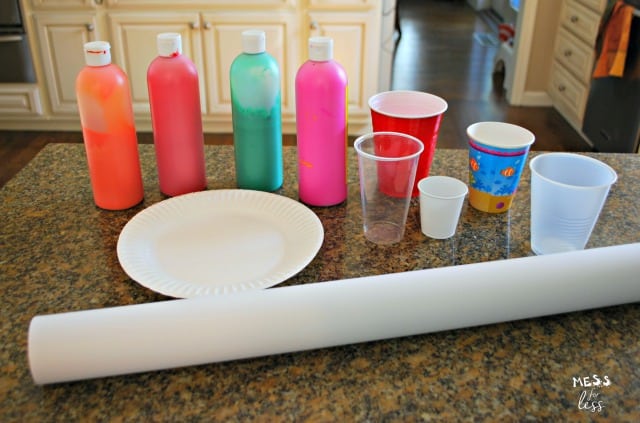 Gather some disposable cups in various sizes. You can use bottle caps as well. Anything that will provide you with a variety of circle sizes will make the painting more interesting. Cut a large sheet of easel paper and spread it out on a work surface.
Use a paper plate to set up a palette. Squirt some colors of paint onto the paper plate and spread them around a bit, careful not to mix the colors.
Grab a cup (it doesn't matter which one) and dip the end you would drink from in a color of the paint. You can start with whatever color you'd like.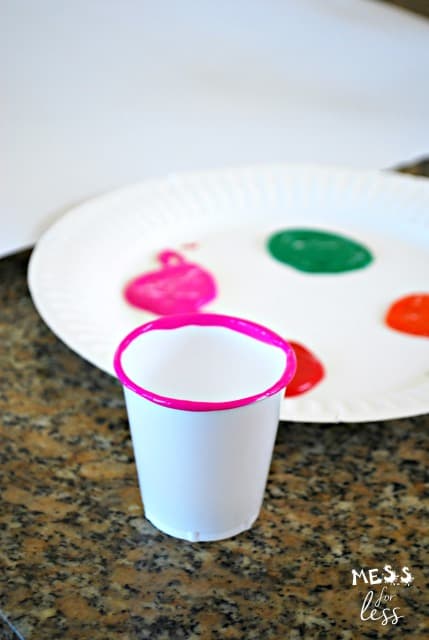 Start stamping the cup on the paper in random places. My kids found that you can usually stamp 2-3 times before you need to reload the paint.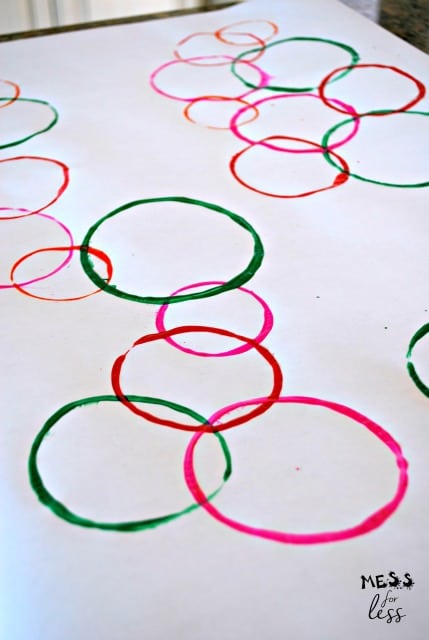 Repeat the process with different sized cups and colors of paint. You can have them overlap, touch, or keep space between them. The beauty of painting with circles is that the options are limitless. When your painting dries, you can hang it or use it as a colorful and unique wrapping paper.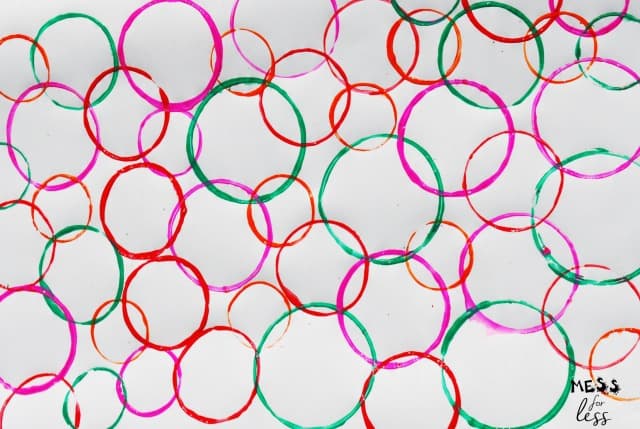 If you liked this painting with circles activity, you'll love: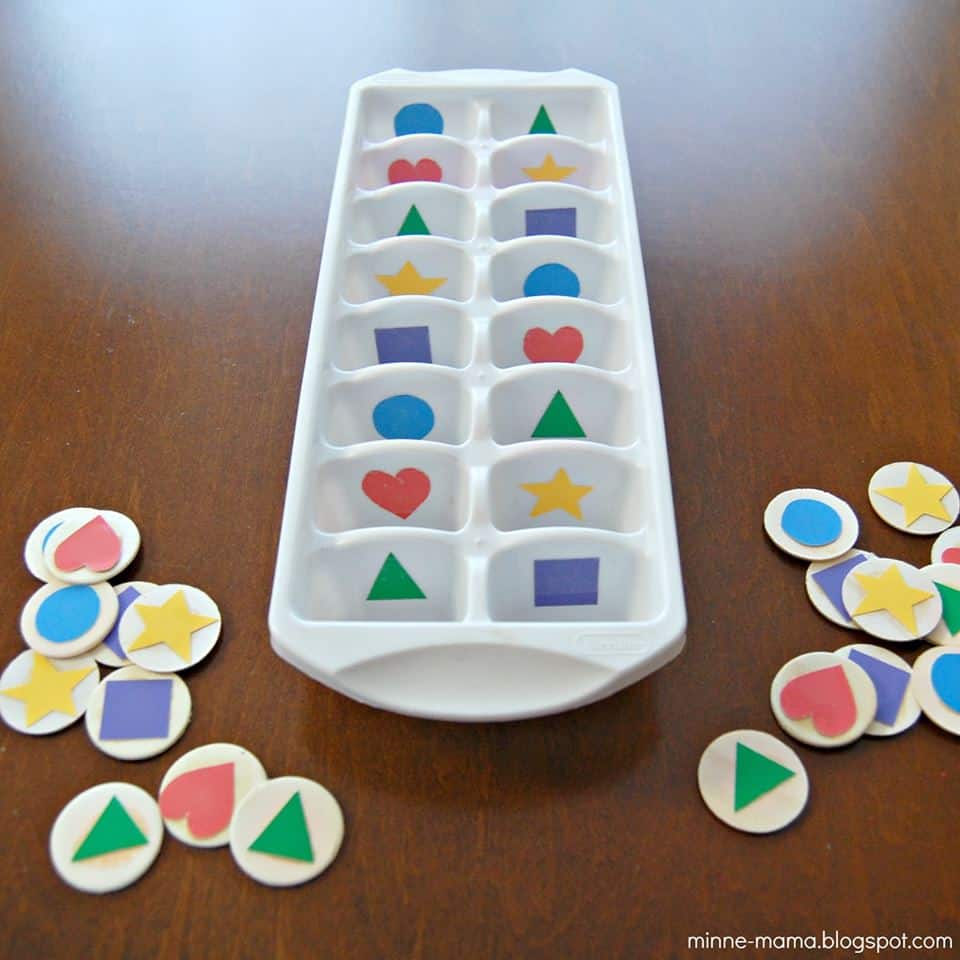 If you are looking more fun ways to engage your kids, I highly recommend KiwiCo. As a former teacher, I was really impressed with the quality of materials found in KiwiCo. Some moms have told me that they want to do activities like I do on Mess For Less with their kids, but they just don't have to the time to go buy all the supplies and prepare them for the activity. KiwiCo is the perfect solution.
Every month your KiwiCo will focus on a particular theme like Colors, Dinosaurs or Gardening. KiwiCo offer a variety of projects ranging from crafts, imaginative play, science experiments and more.