My twins recently had an art themed birthday party. A good time was had by all, but I totally over estimated how many kids would be wanting to paint on a 95 degree day, when they could go in our pool instead. I ended up having a ton of canvases leftover, which is okay by me, because we have been using them for all sorts of art projects. In the past, we painted on canvas to create this Contact Paper Shape Art. Today I am sharing how we created Watercolor Circle Art by using permanent marker and watercolors on canvas. Be sure to also check out Tape Resist Art with Watercolors.. For more fun ways to create art, check out Art Not Crafts for Kids.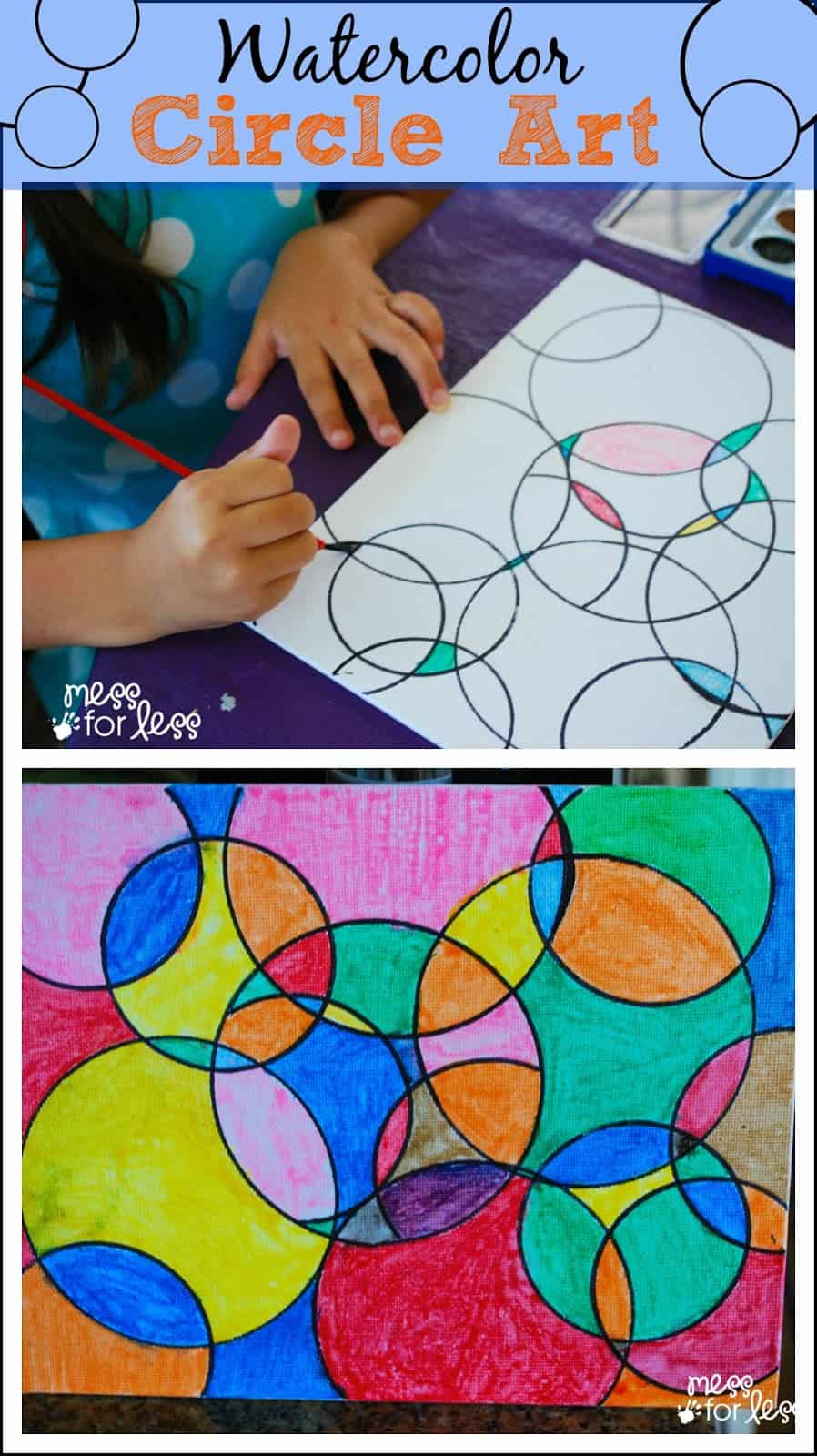 Watercolor Circle Art
You will need: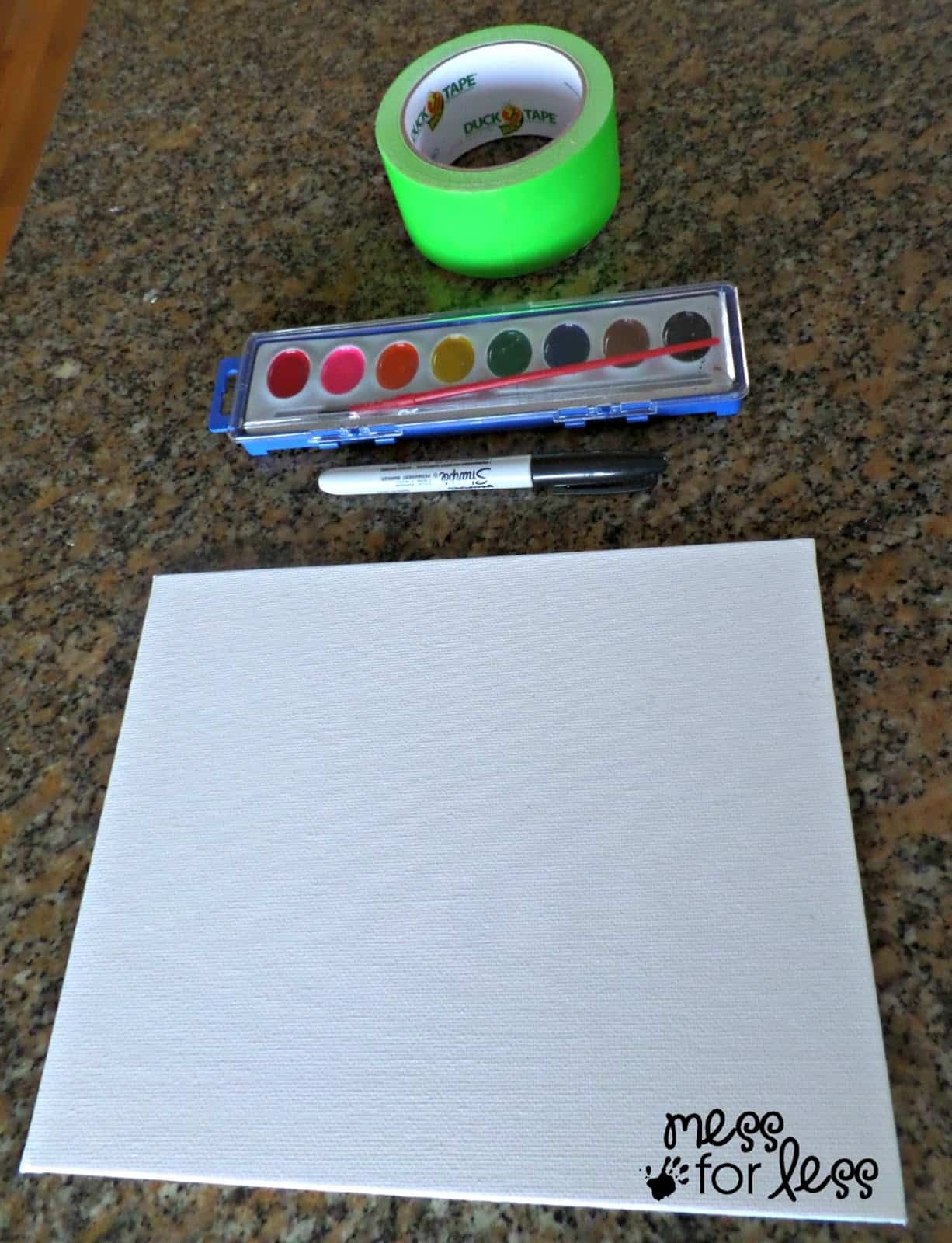 Although we have been using canvas for our art projects, I think this particular one would also work well on heavy duty paper.
Depending on the age of the child doing this art project, some of the steps will need to be done by an adult. I got a large roll of tape and used it to trace circles on a canvas using a permanent marker.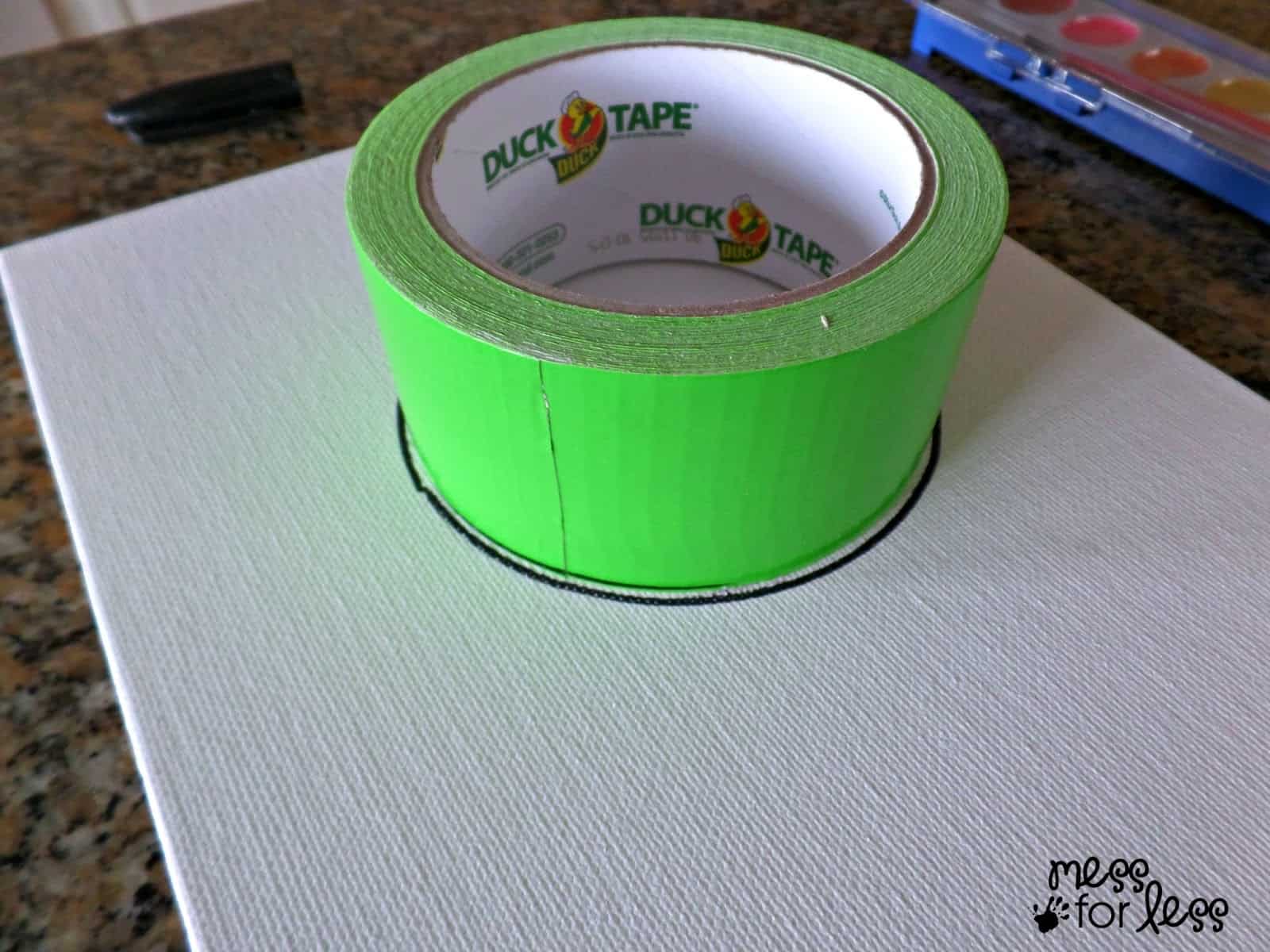 You can make different sized circles by tracing either the outside or inside of the roll of tape.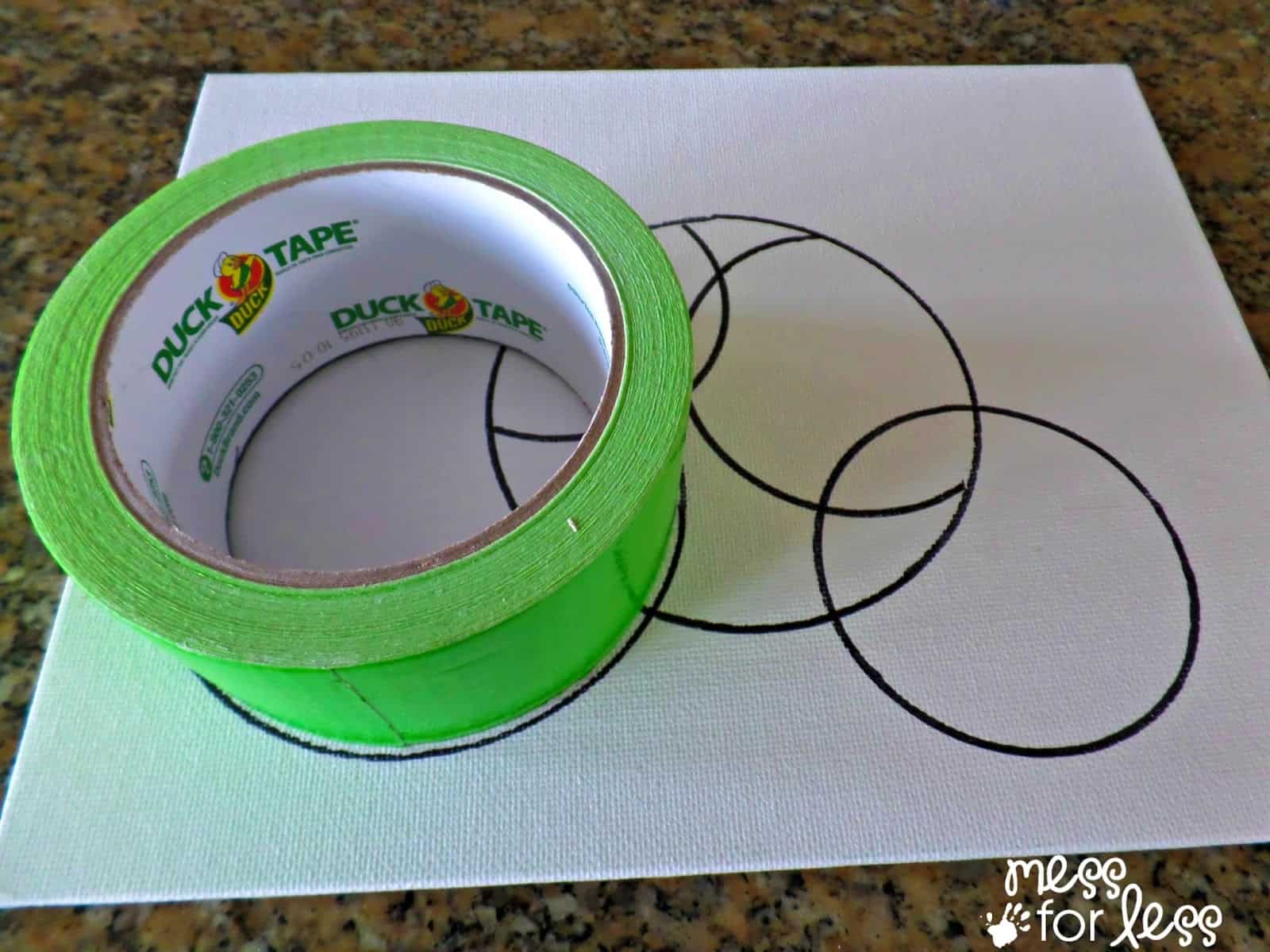 To add interest, I overlapped the circles. You can make as many or few as you'd like in this circle art project. I noticed that as I added more and more circles, it created new shapes and slivers on the canvas. It really was addictive!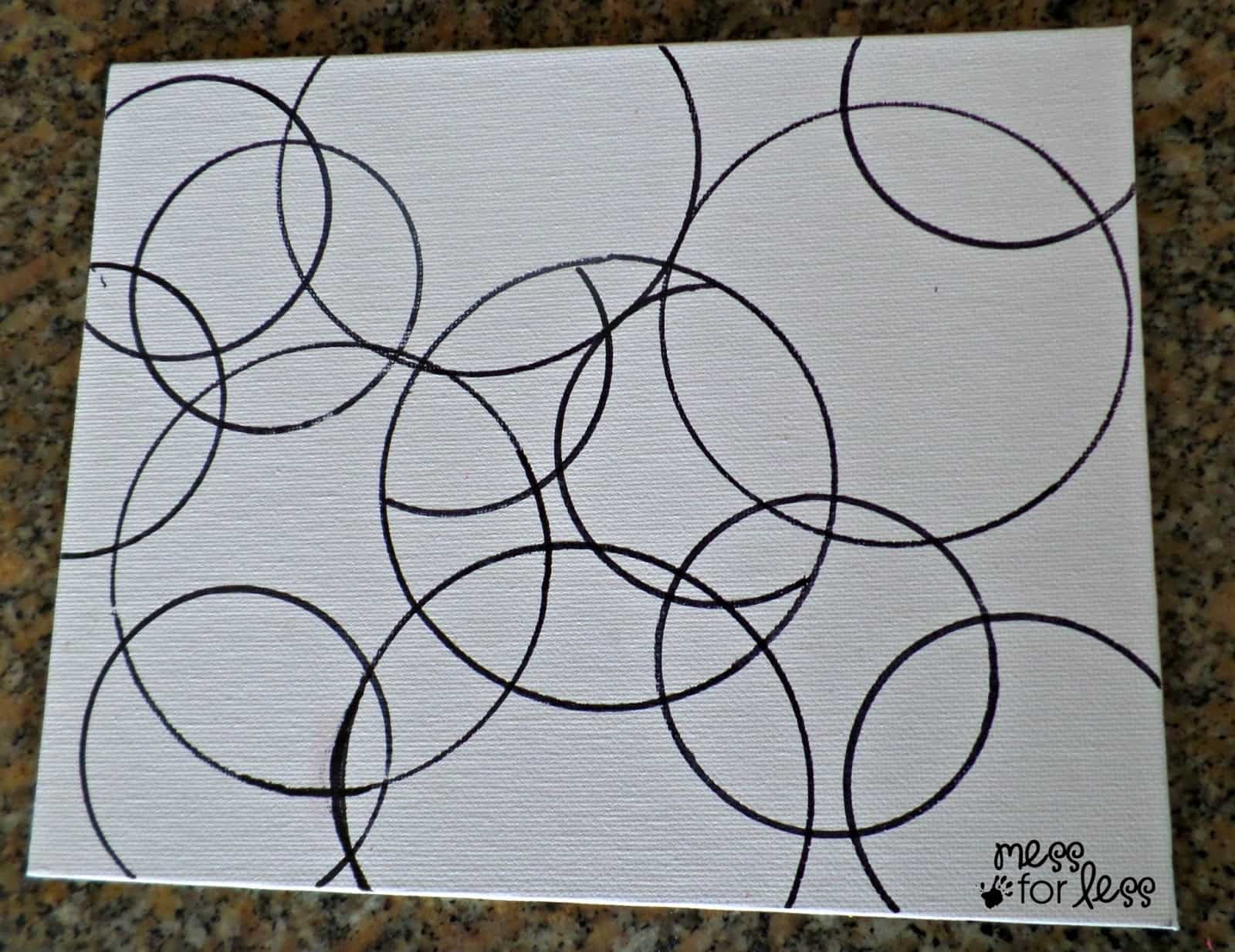 We started out painting the small slivers first. My daughter had a specific plan to not have the same color next to each other, and it was fun to watch her plan and strategize how to make that happen.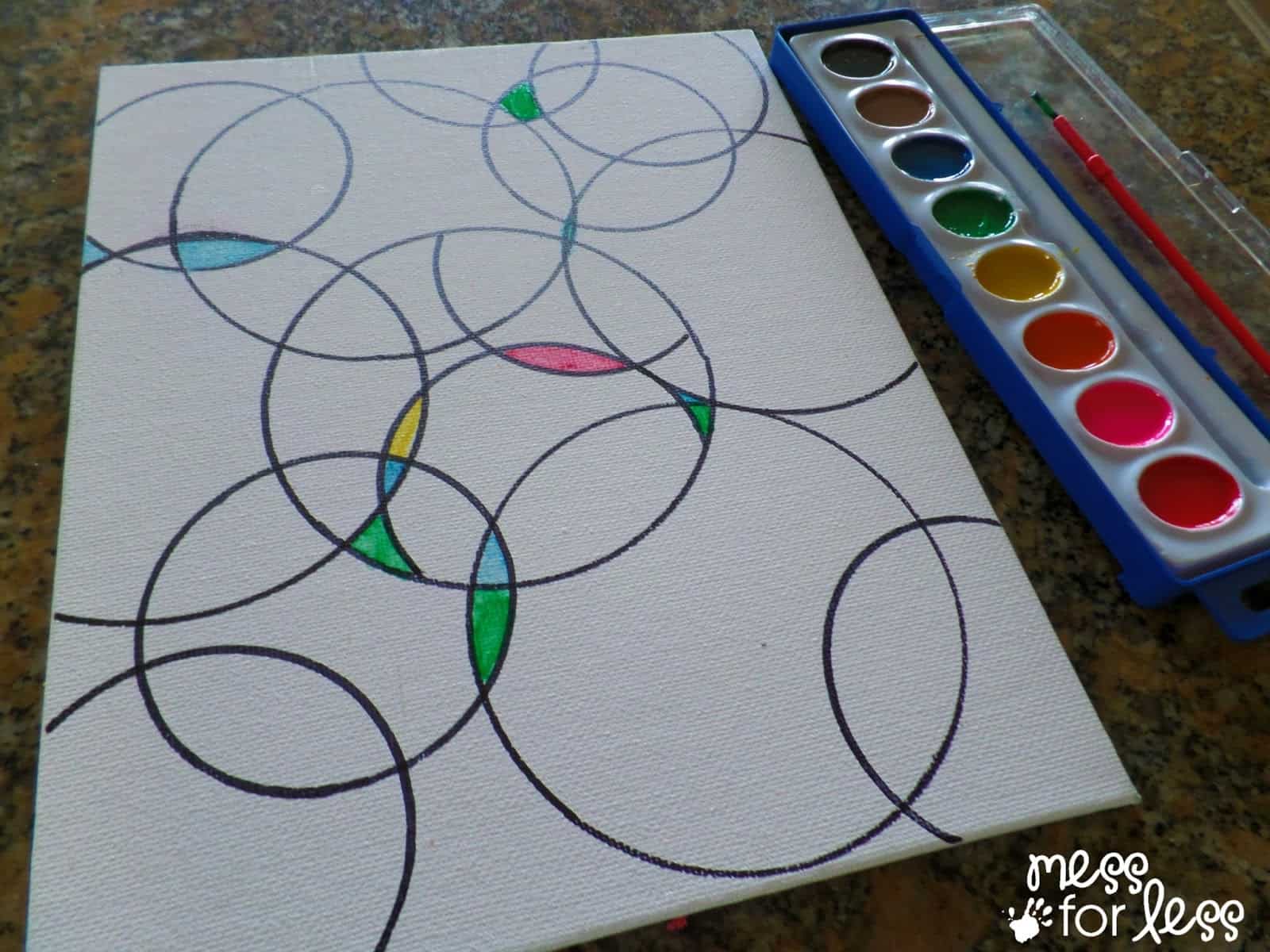 Some tips for using watercolor on canvas:
Don't water them down too much. Add just the smallest amount of water to your watercolors and mix until you get color. If the watercolors are too thin and runny the paint will not adhere to the canvas.
If your child does add a lot of water to the watercolors, and paints on the canvas, you can always blot it with a paper towel and the color will still show.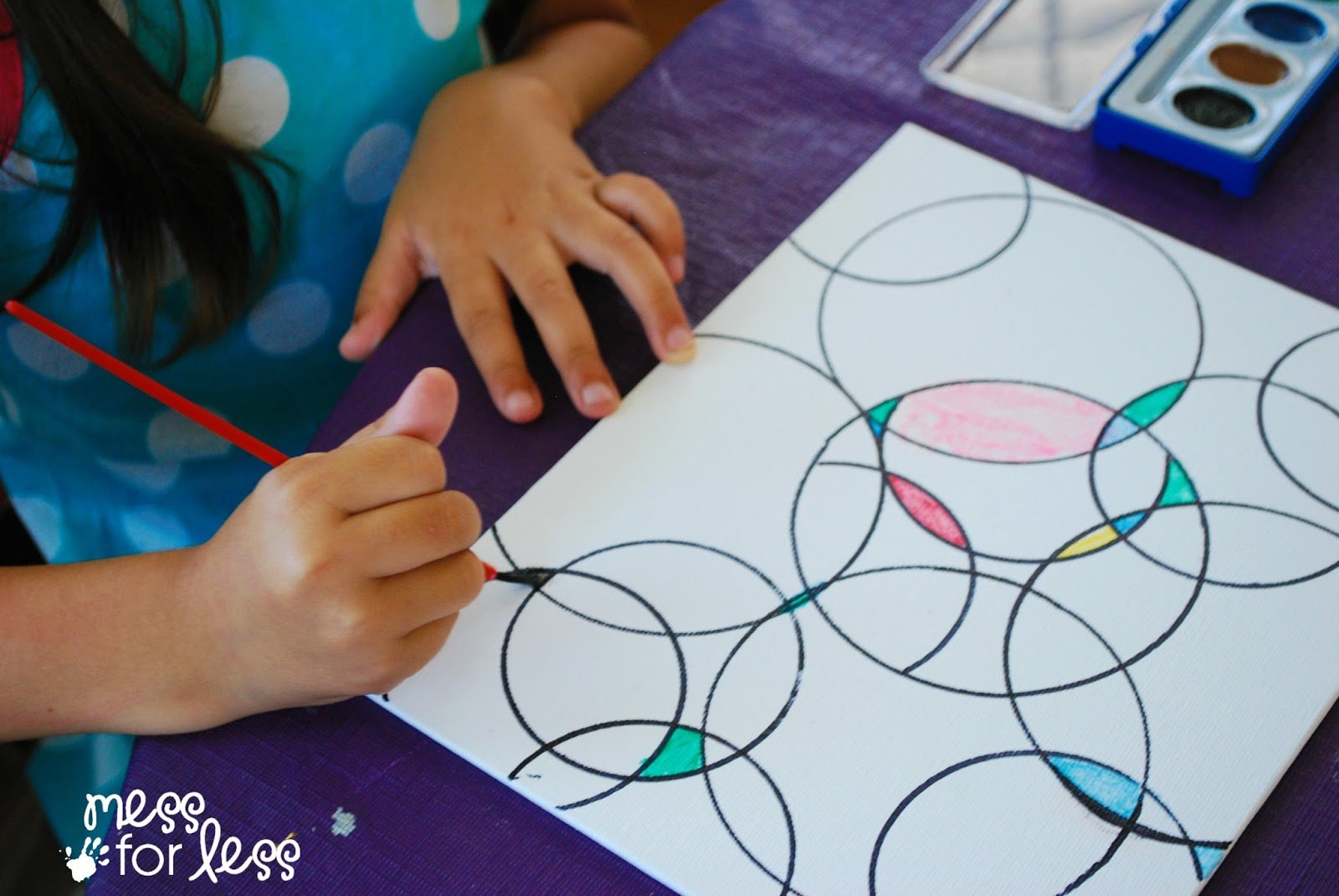 This is one of our favorite art projects because it really is open to all kinds of creativity. Kids can use just a few colors, create patterns, stay in the circles or color outside of them. It really doesn't matter. The results will always be eye catching.
My youngest daughter patiently waited for her turn to paint. The girls discussed what colors to use where so this art project was truly a collaborative effort!
We worked on this over a few days and here are the finished results of our circle art!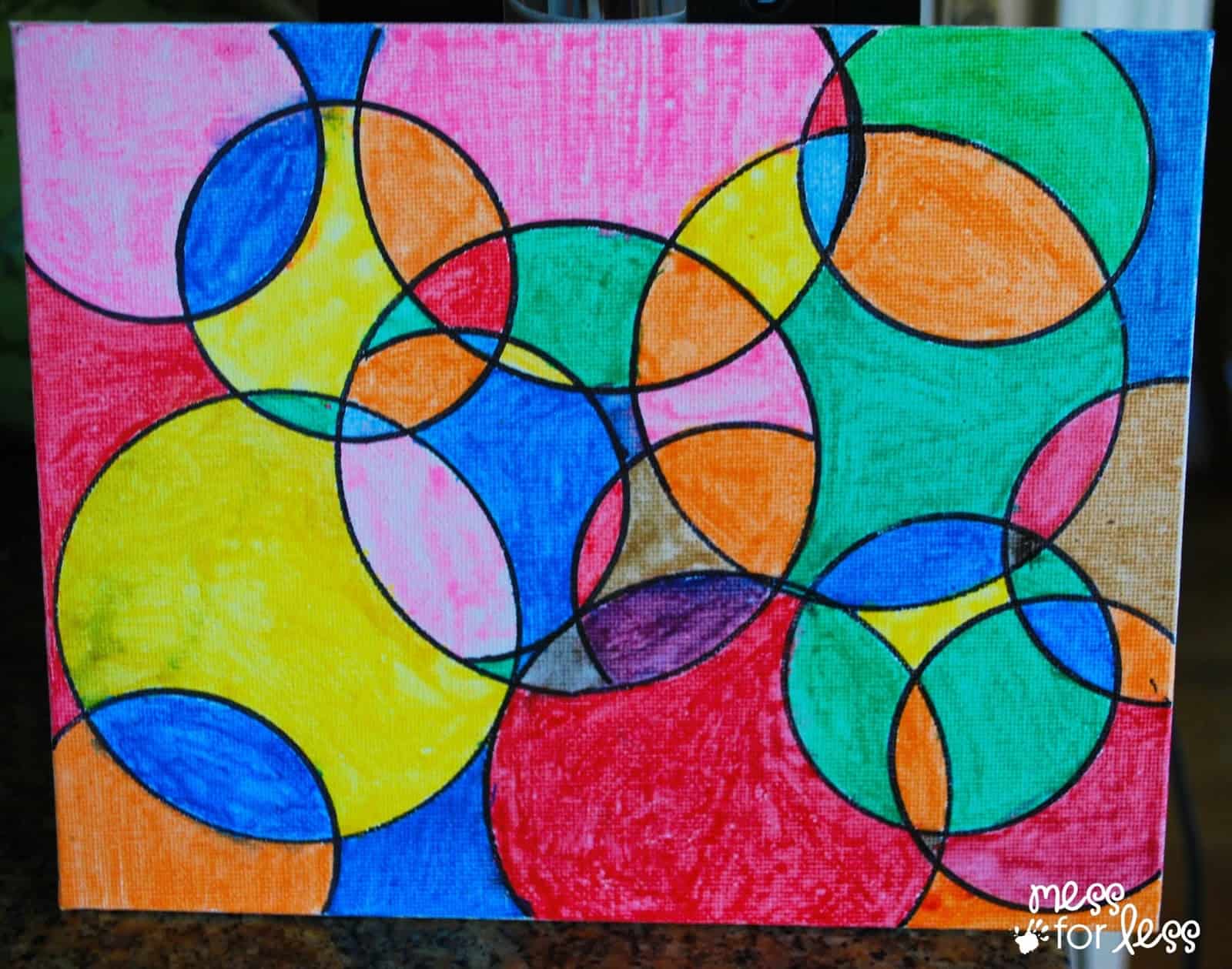 If you enjoyed this circle art, check out: