With Easter approaching, I have been talking with my kids about the Easter story. While at church child care, the children did a fun donkey craft and this activity was inspired by that. I was so impressed with what could be done with a paper bag and some felt. Here are the simple steps - plus a free printable- so you can make these Paper Bag Donkeys at home. Kids can use them to reenact the Easter story or with pretend play. For more free Easter printables check out these 9 Easter Printables. You can also check out these 20 Bible Object Lessons for Kids to help teach kids in a fun way.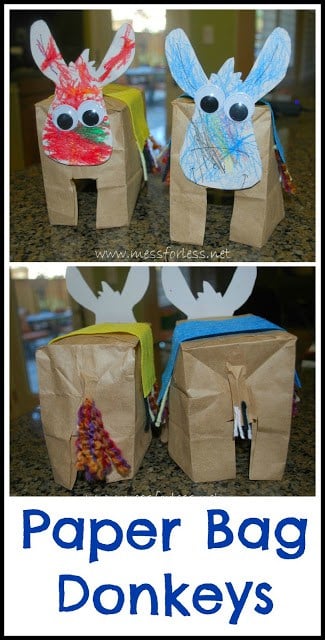 Paper Bag Donkeys
Supplies you will need:
Yarn cut in 1 inch pieces
Googly eyes (not pictured)
Glue
Scissors
Crayons
Donkey head card stock cutout
To make the body for the donkey, take a small paper lunch bag and cut a few inches off the part that opens.
Then, open the bag and push the ends inside to make it about half its size.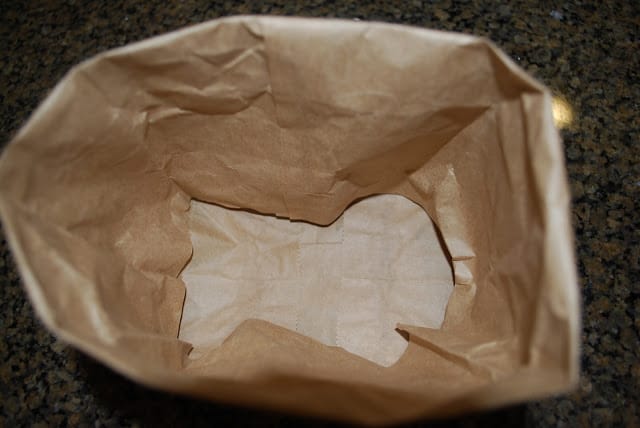 This will be a little wrinkled, so you will want to straighten it out and make sure the corners are sharp.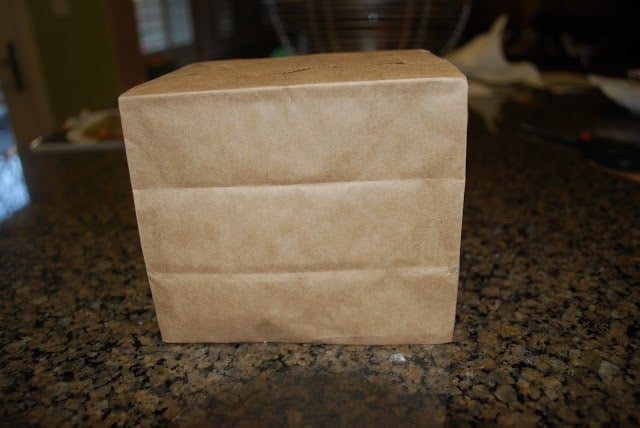 You will then cut out 4 rectangles in the middle of each side of the bag. Once you cut them out you can see where the legs of the donkey will be.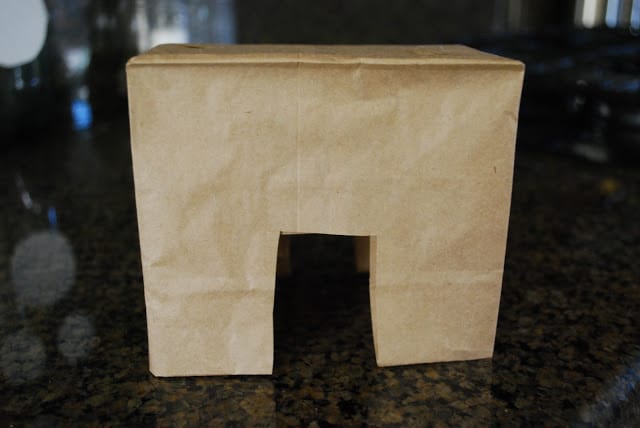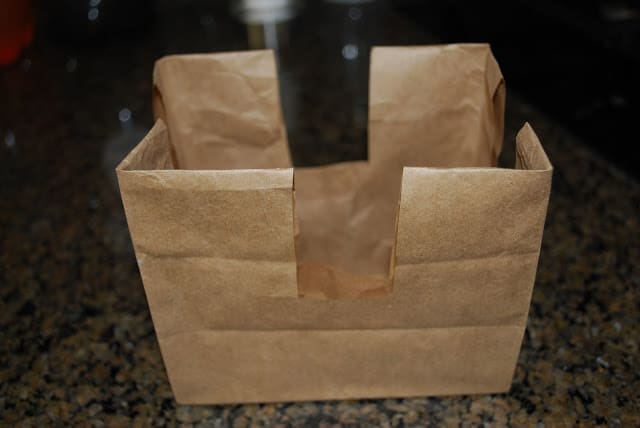 The donkey will be wearing a felt blanket on its back. To make the blanket, measure some felt that can fit over the donkey's back and go down its sides a bit. The length will vary depending on how tall you made your donkey. After you cut out the felt, you will add some glue to the short ends of the felt. My kids were able to do this themselves. Then we used our pre-cut pieces of yarn to create some fringe. I just got some leftover yarn from my knitting bag and cut the pieces for the blanket. You can really customize the look of the donkey by what color felt and yarn you use.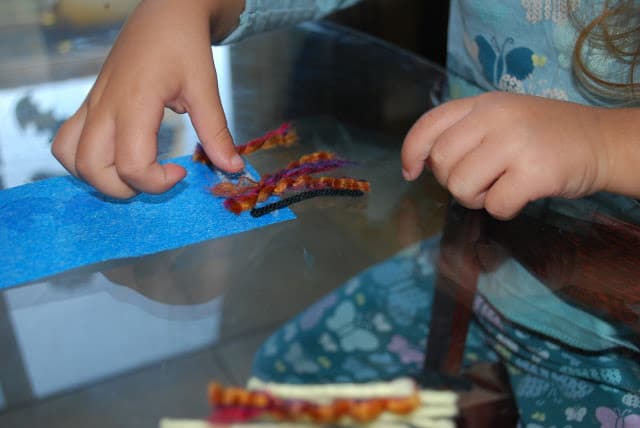 After your child has added the fringe to the blanket, have them put some glue on the donkeys back and sides where the blanket will go. I like to pour some glue into a cup and let my kids brush it on with a small paintbrush.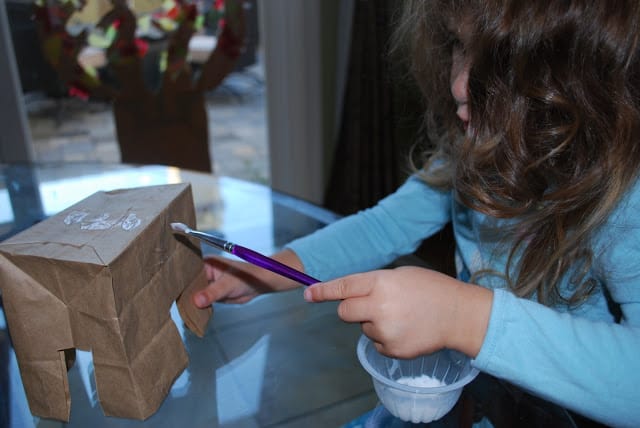 Now it's time to put the blanket on the donkey. I helped with the initial placement just to make sure it was evenly covering the back. The girls were really good at patting down the glued blanket.
I have included a free printable below of the donkey head we used. Simply print on light colored cardstock and cut out. I added some details to the head by drawing a nose, mouth and some lines on the ears. The kids had fun coloring the donkey heads with crayons. They both went with rainbow colored heads because why not?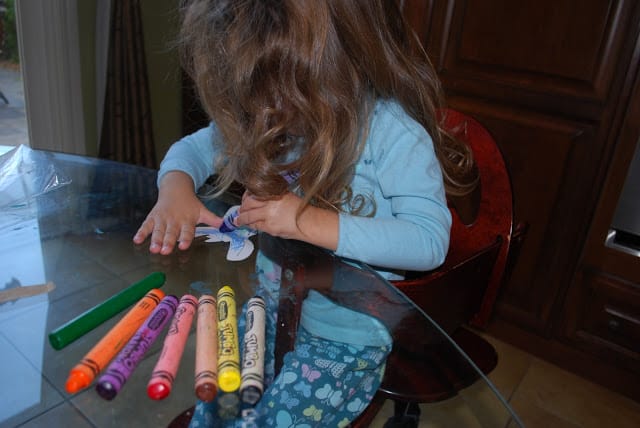 When the donkey face is colored, your child will glue on some googly eyes.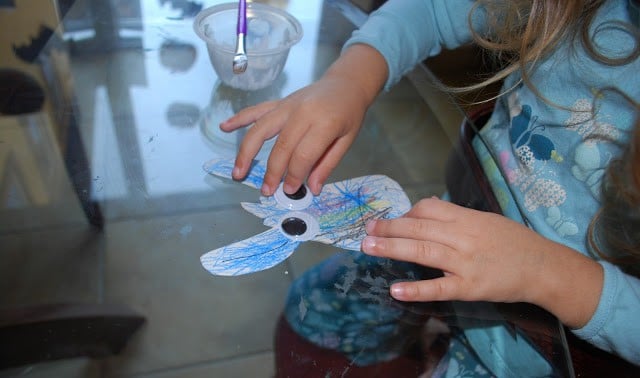 It's finally time to glue on the head!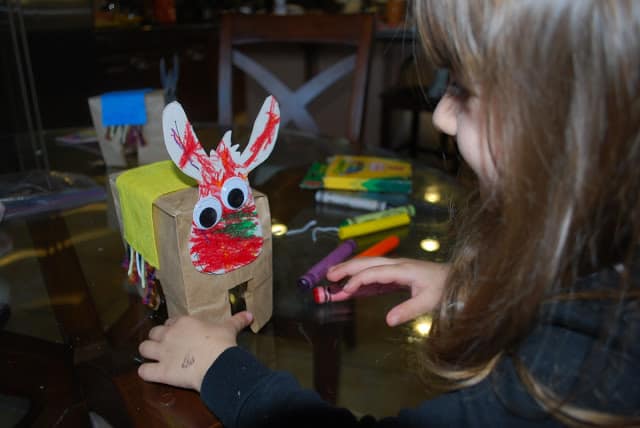 Aren't they adorable? These paper bag donkeys are an easy Easter craft that your child can play with when they're done.
I almost forgot to tell you about the tails! To make some tails for these paper bag donkeys, just cut out a thin strip from your leftover paper bag, add some yarn, and glue to the back of the donkey. These animals look cute coming or going. The END!
GET THE DONKEY HEAD PRINTABLE BY CLICKING HERE.
If you loved the paper bag donkeys check out:
Free Easter Preschool Worksheets
If you are looking for more fun activities for kids, check out Green Kid Crafts, an earth friendly monthly craft subscription box for kids that sparks creativity while teaching kids a respect and love for the environment. These boxes are themed and each month will be filled with fun projects and creative activities than can be enjoyed by kids from ages 3-10.
Since Green Kid Crafts is an earth friendly company, they use sustainable, safe materials in all of their products. They also give a portion from each sale to environmental non-profits. Learn more about a monthly subscription of fun!