Potty training. It is one of those inevitable things in life that you have to do, but the process can sometimes fill you with dread. It's funny because you want so badly for your child to be out of diapers and you know that the end result, a potty trained child, will be worth it. But oh, the getting there can be exhausting. As a mom of 3, I have had plenty of potty training practice and failures and I'd love to for to learn from my mistakes and have an easier experience. To that end, I have found the 18 Best Potty Training Tips to make the process a breeze.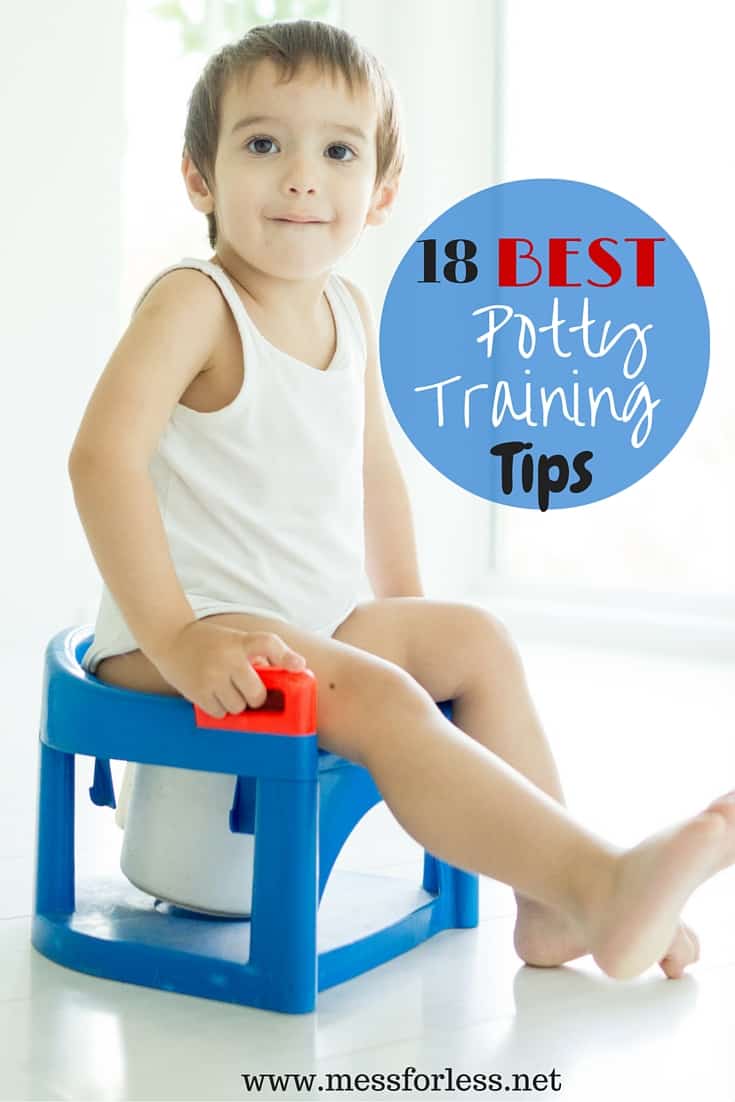 18 Best Potty Training Tips
1. How To Know If Your Child is Ready for Potty Training from MamaOT
2. Potty Training the Slow Way from Toddler Approved
3. What's the Potty Training Monkey Business from Carrots are Orange
4. Potty Training with Behavior or Attention Problems from Sugar Aunts
5. Potty Training Boot Camp from Dirt and Boogers
6. The Secret to Potty Training from Not Just Cute
7. Why Your Child Won't Poop on the Potty from Happy Hooligans
8. Modifications for Potty Training from Therapy Fun Zone
9. How to Potty Train a Toddler from Military Wife and Mom
10. Preparing Your Bathroom for Potty Training Boys from The Joys of Boys
11. What They Never Tell You About Potty Training from Heart of Deborah
12. Teaching Kids to Keep Clean After Using the Potty from Mess for Less
13. Should Your Child Be Potty Trained by Three from Preschool Inspirations
14. Potty Training Instruction Tips from Kids Play Space
15. Potty Training 101 from Domestic Mommyhood
16. The Gentle Potty Training Method from True Aim in Education
17. Potty Learning Doesn't Have to Be a Big Deal from Sugar Spice and Glitter
18. Potty Training Helps and Printable Chart from 3 Dinosaurs
By far the best and most comprehensive resource I have found for potty training tips is the book Potty Train in a Weekend by Becky Mansfield. Click here to view more details This book is a best seller for good reason. It delivers and will teach you how to potty train your child in just 3 days. I can't tell you the number of friends that this book has worked for. I wish it had been around when I was pulling my hair out trying to potty train 3 girls at the same time.
The ebook contains more than 70 pages that tackle every hurdle and obstacle you might encounter such as a child who won't poop on the potty or a child who has regressed.
Click here to view more details and buy the book that will take the fear out of potty training. You can get it in paperback form or in a PDF if you need it now. This makes a great gift for new moms as well because they will need it down the line.
Want more Mess?