Recently, we shared a post on How to Dye Q-Tips. This was incredibly popular and I got a lot of questions of how to use dyed q-tips for play and learning. This Q-Tips and Straws fine motor skills activity was challenging and fun for my kids. There is a color matching and pattern making element as well which just extends the fun. We love working on fine motor skills at our place as is evidenced by these 18 Fine Motor Activities for Preschoolers.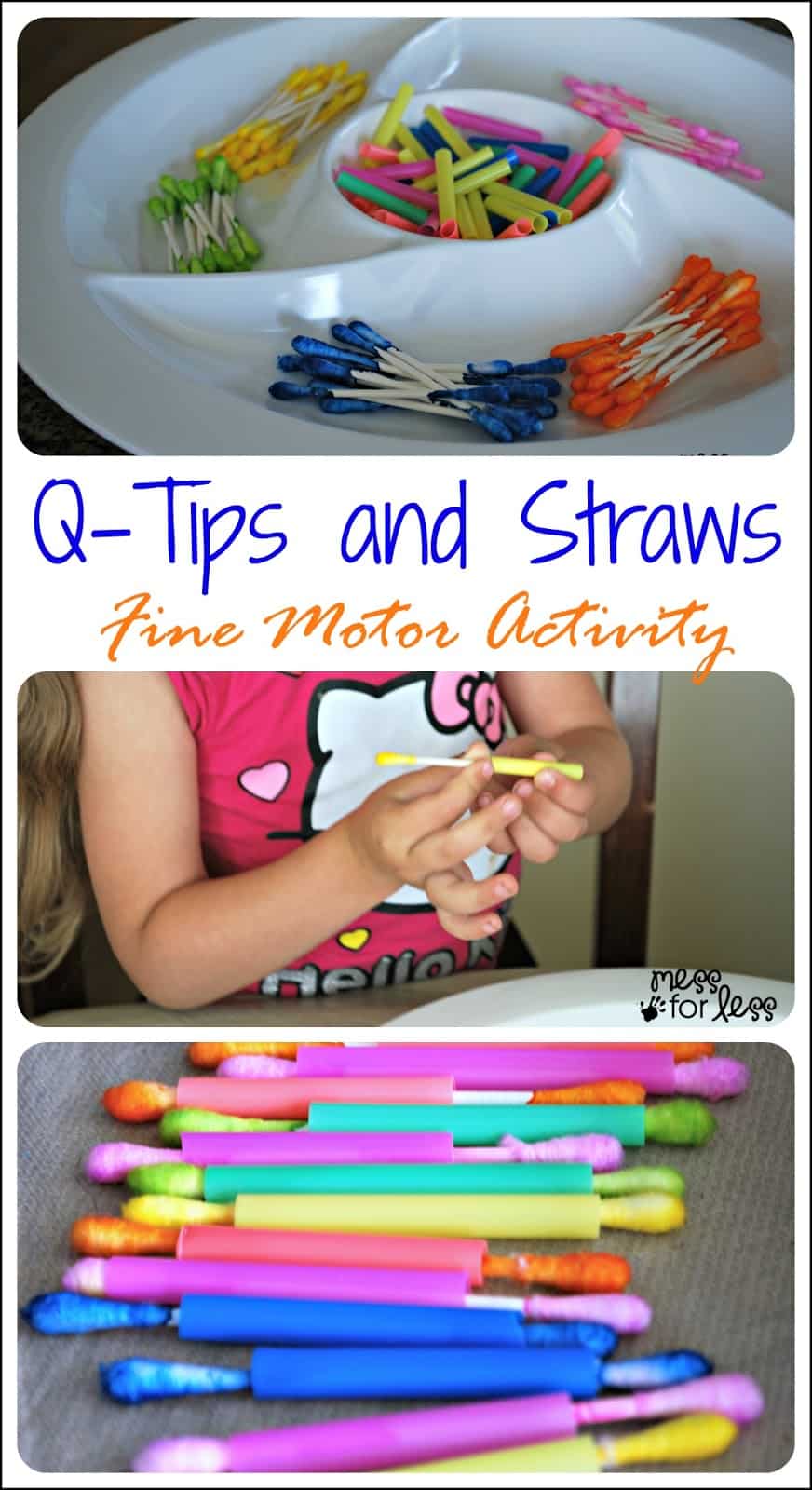 You will need: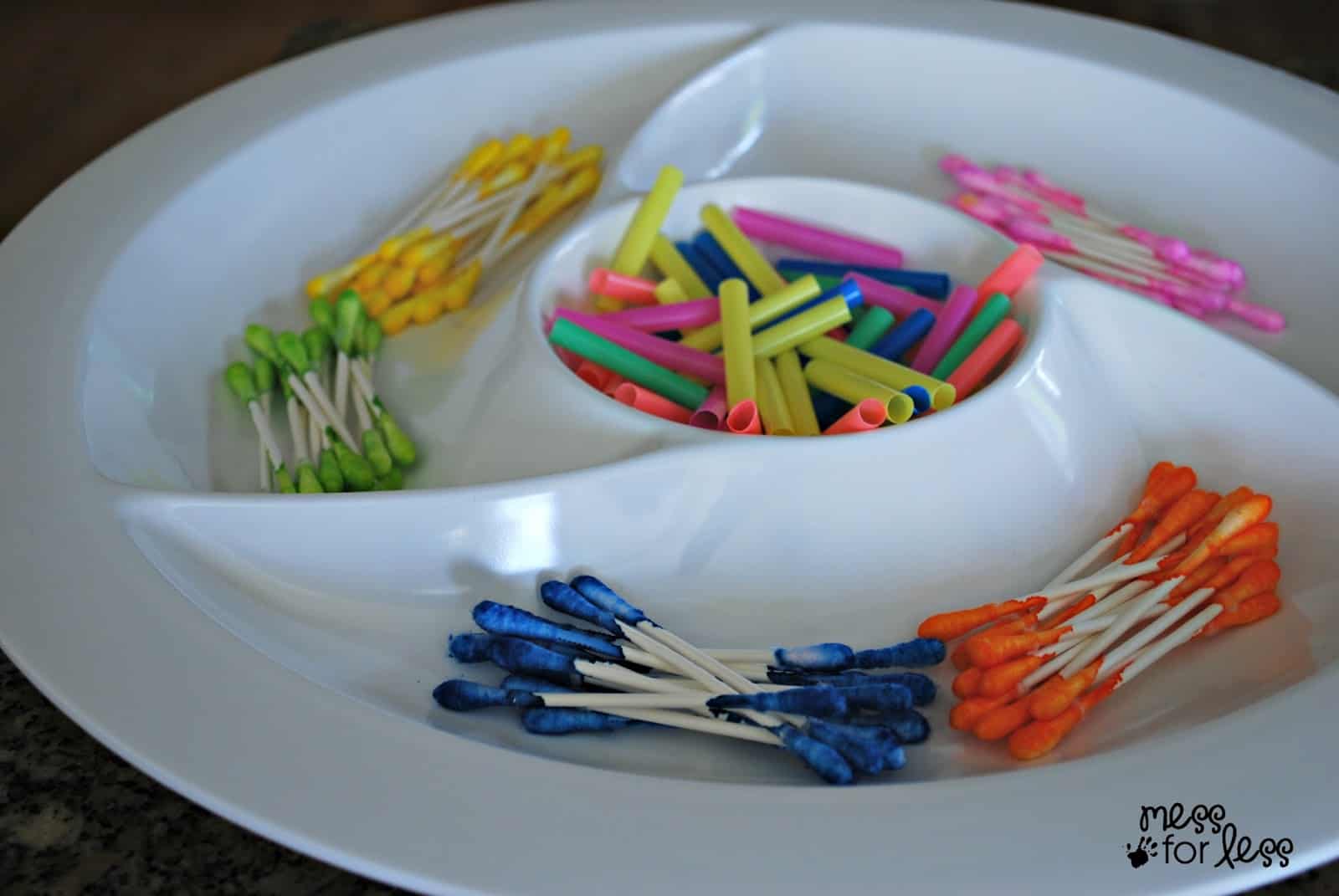 You will want to be sure to use straws that match your dyed q-tips. Cut your colored straws into small pieces anywhere between 1 and 2 inches. You will want the length to be able to cover the white section of the q-tip.
Present your child with the straws and dyed q-tips and have them try to thread a q-tip through a similar colored straw.
In addition to working to working on fine motor skills, this activity offers a chance to practice color matching.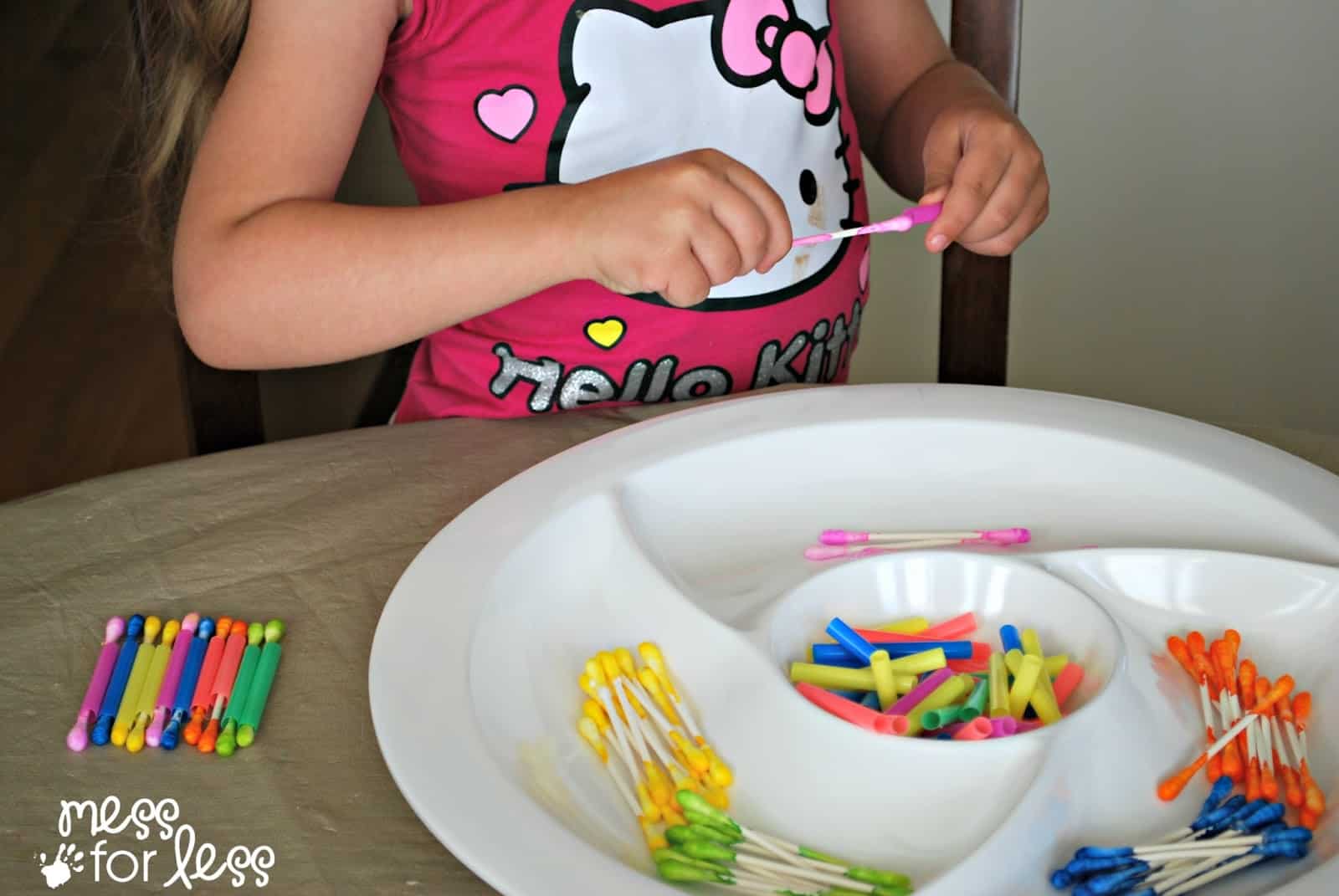 Even my five year old found the fine motor aspect of this activity challenging. It required concentration to get the q-tip in the straw. We added a timer to this activity as well, and my daughter raced against the clock to thread as many q-tips as she could. She was delighted whenever she could beat her previous time.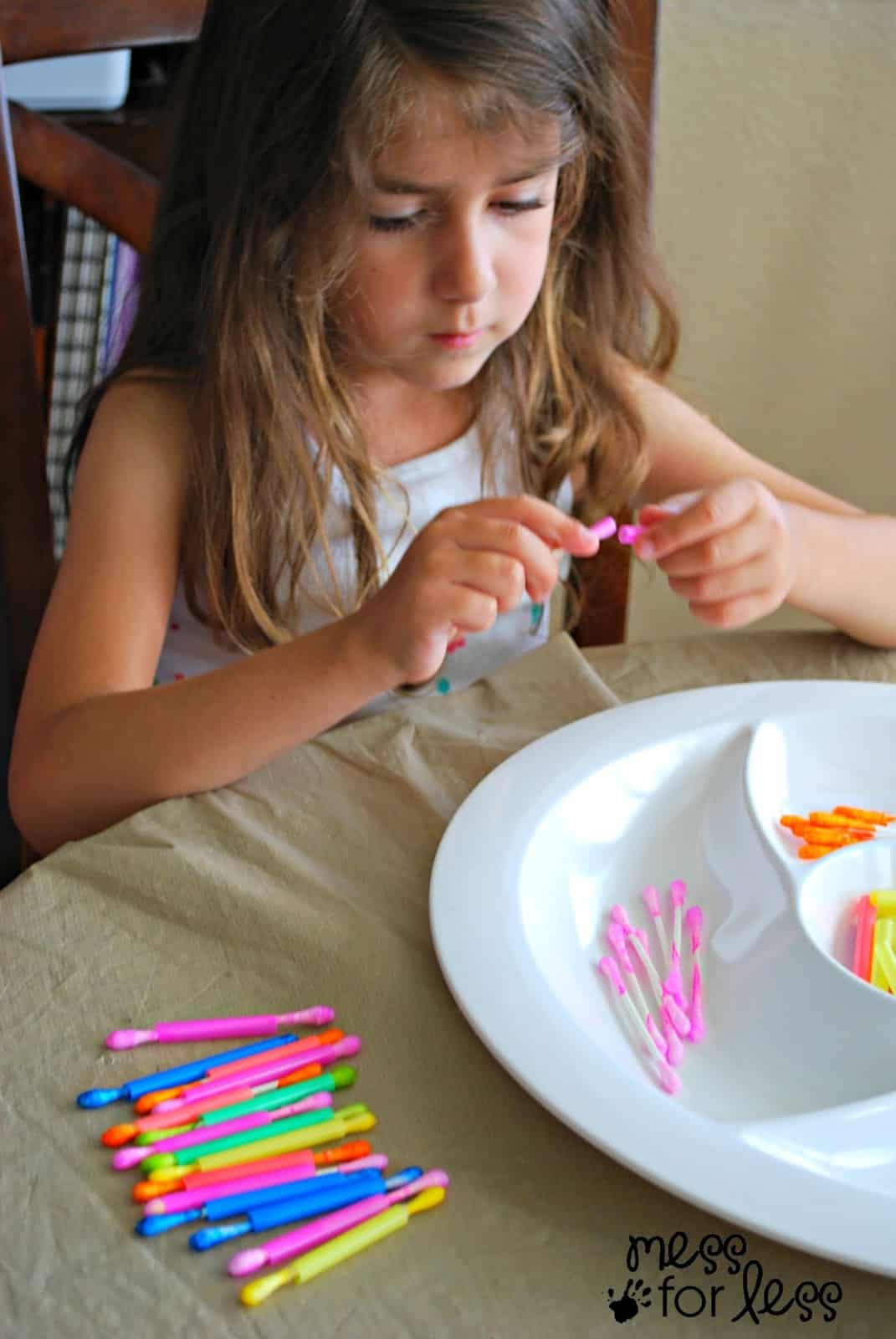 When we were done placing the dyed q-tips through the straws, we practiced making patterns. Yet another way to use our dyed q-tips!
For more fine motor skills activities check out:
Fine Motor Skills Activity with Tongs