I was inspired to make this Tissue Paper Flower Art Activity by some dot art books we have. If you are unfamiliar with dot art, it is where kids use dabbers that look like bingo markers to make art. You can find dot art books around that have pictures with dots inside for kids to decorate with the dabbers. I thought about how it might be fun to decorate the dots with scrunched up tissue paper instead, so I created a free flower printable you will need for this activity. You can get it here. If you are as big a fan of tissue paper as we are, then you might also enjoy these Tissue Paper Crafts and Coffee Filter Flowers made from Tissue Paper.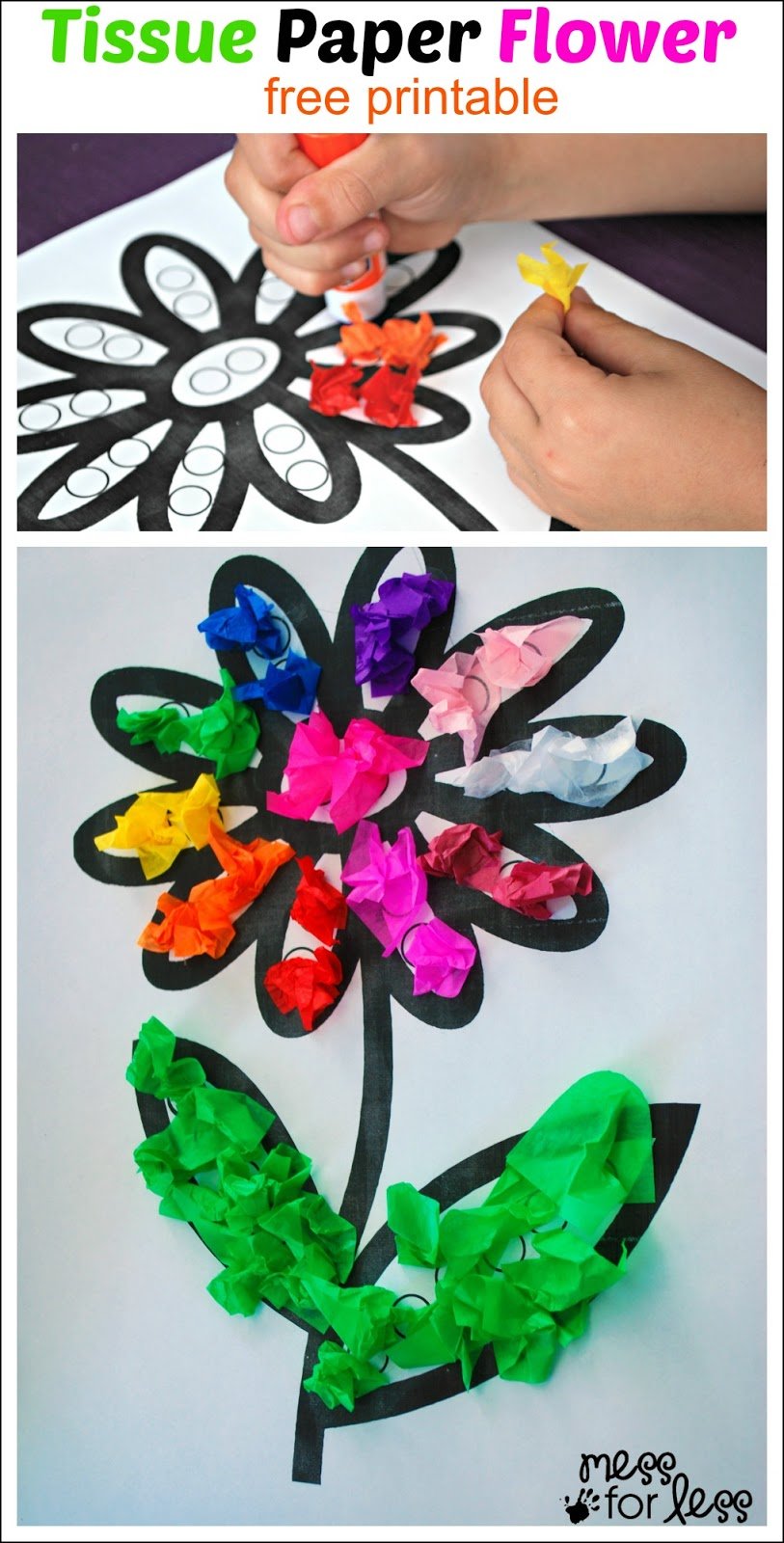 Tissue Paper Flower Art Activity
You will need:
Tissue Paper Squares (you can also use sheets of tissue paper cut or torn into smaller pieces)
Glue
Free Flower Printable - below
To get your free flower template, click here.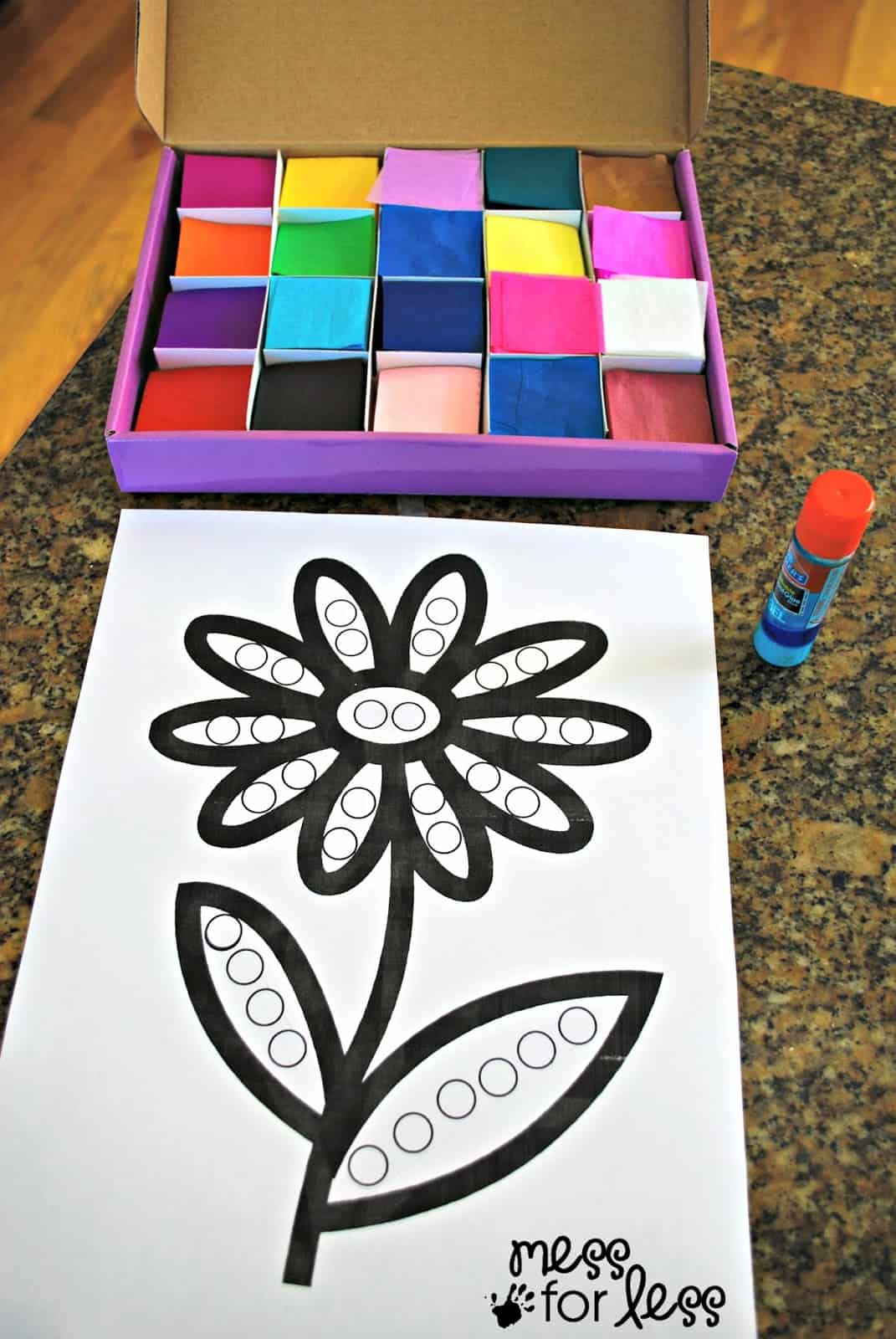 We used a glue stick for this project, but you can use bottled glue as well. Kids will place glue on the picture and scrunch up tissue paper and place it on the circles.
Kids can decorate the flowers with whatever color tissue paper they want. My kids have been in a rainbow loving phase for a while, so they made rainbow flowers.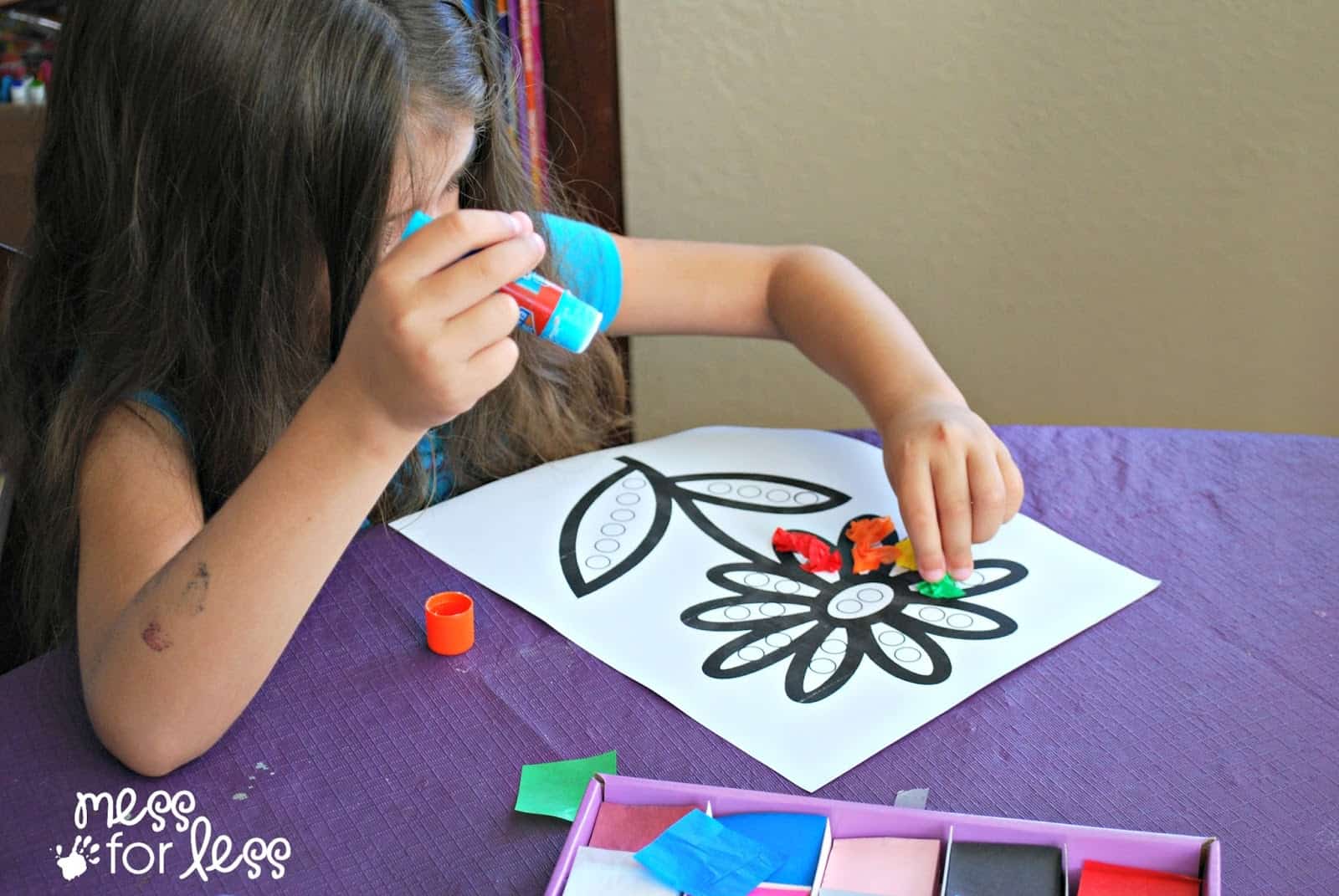 In addition to being a fun art activity, this serves as a fine motor activity since kids will be using the small muscles in their hands to scrunch up the tissue paper squares. You might also want to try this Tissue Paper Square Collage..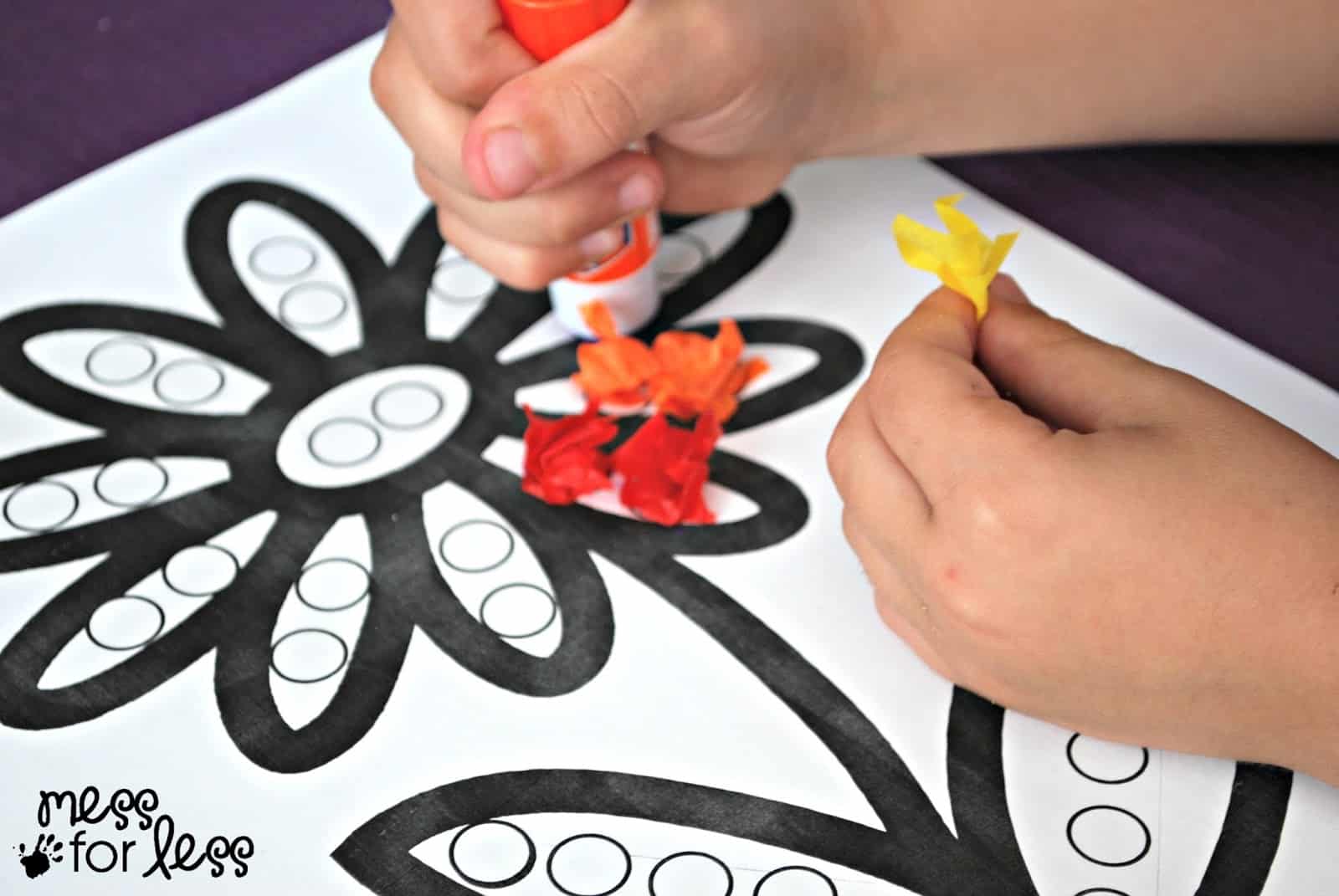 The circles on the flower are just there as a guide. Kids can place as many tissue paper bunches in an area as they want.
If you don't happen to have tissue paper on hand, feel free to use the flower printable with circle stickers or dot markers.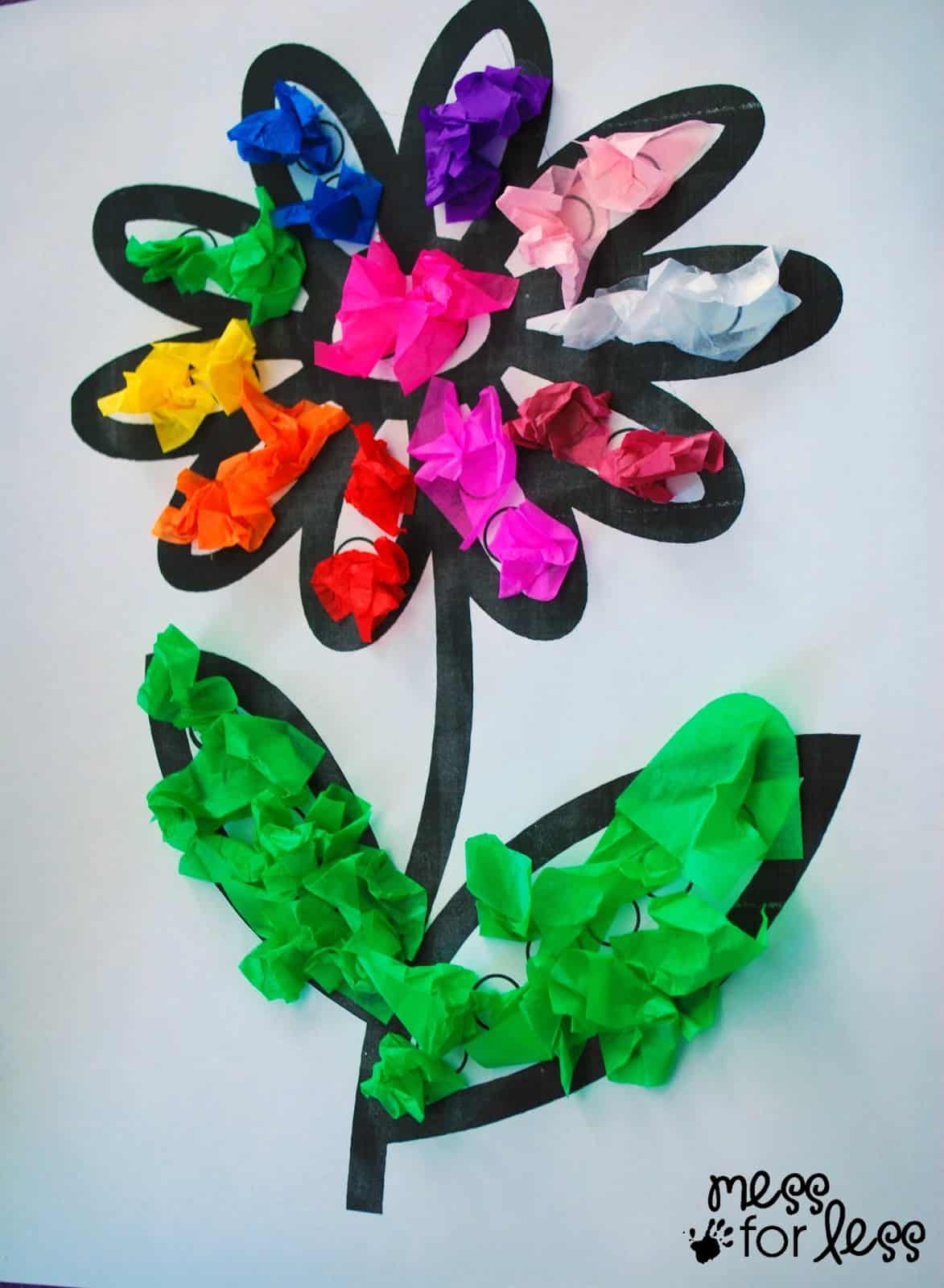 If you enjoyed this tissue paper flower art activity, check out: