There are so many cool crafts you can make with paper, and this Calla Lily Craft for Kids is one of my favorites. It is great for older kids, who may think of other crafts as being too "babyish" for them. I think these would be so pretty affixed to a gift. You can make them in a variety of colors and assemble a beautiful bouquet that never needs watering! If you are looking for another flower craft for kids, be sure to check out our Flower Craft with Fruity Pebbles.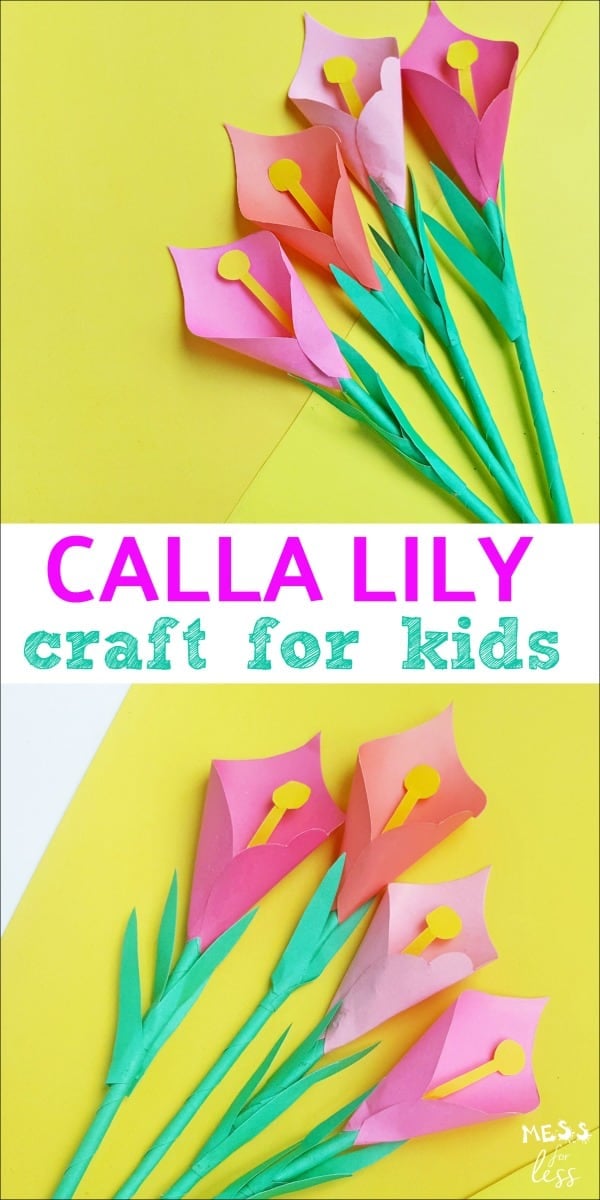 Calla Lily Craft for Kids
You will need:
Colored craft papers
Craft glue
Scissors
Pencil
GET THE CALLA LILY TEMPLATE BY CLICKING HERE.
Print and cut out this template. Pick the colors of craft paper you will be using for the flowers. Use green paper for stem and leaves and yellow for the stamen. Trace the rectangular pattern and the zigzag patterns on the green craft paper and the 'i' shaped pattern on yellow craft paper. Trace the flower pattern on any color of craft paper you chose for the flower. Cut out the traced patterns with scissors.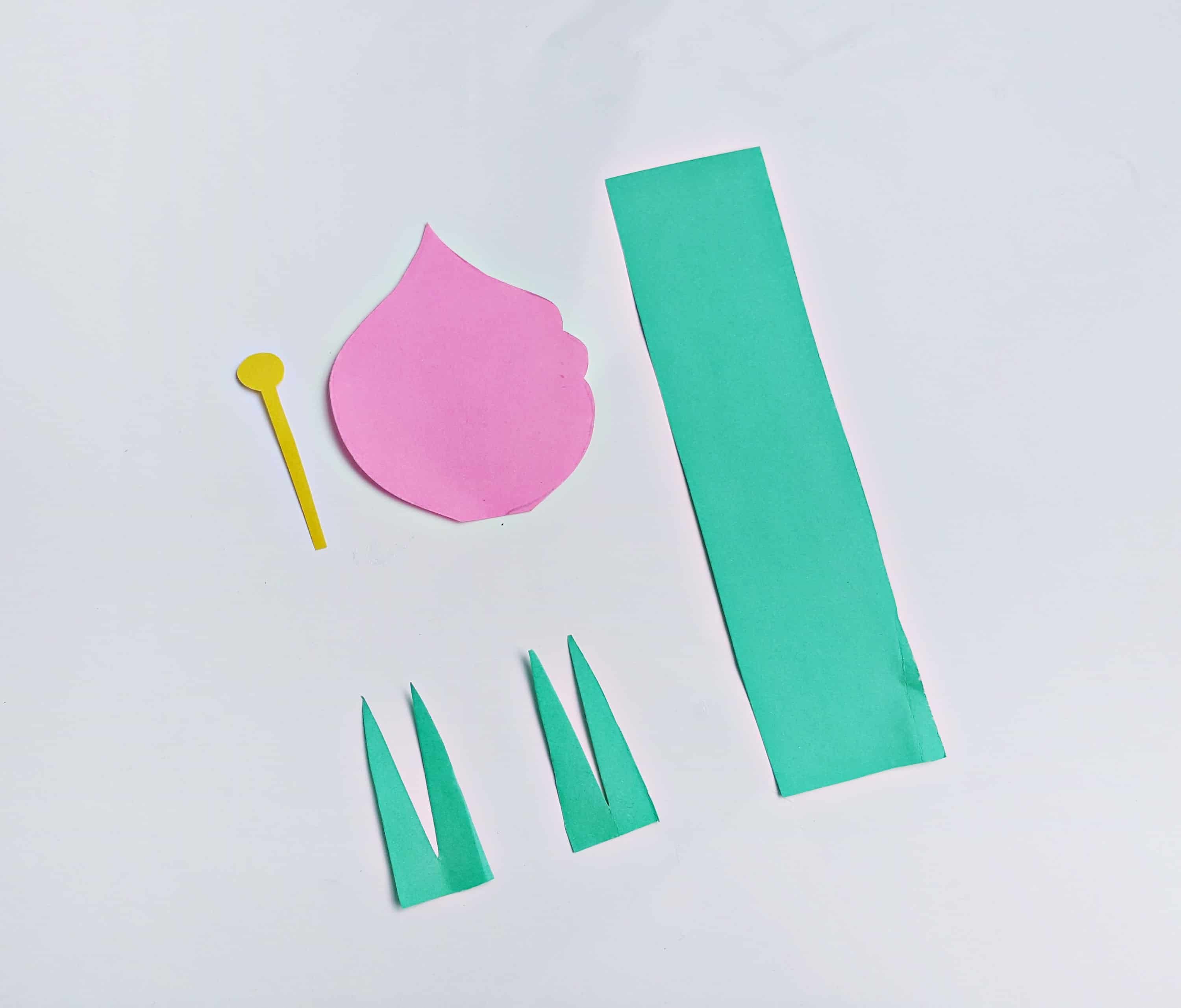 Take the rectangular paper you cut out and roll it from an end to create the stem pattern. Apply glue at the end of the rolled paper to secure it.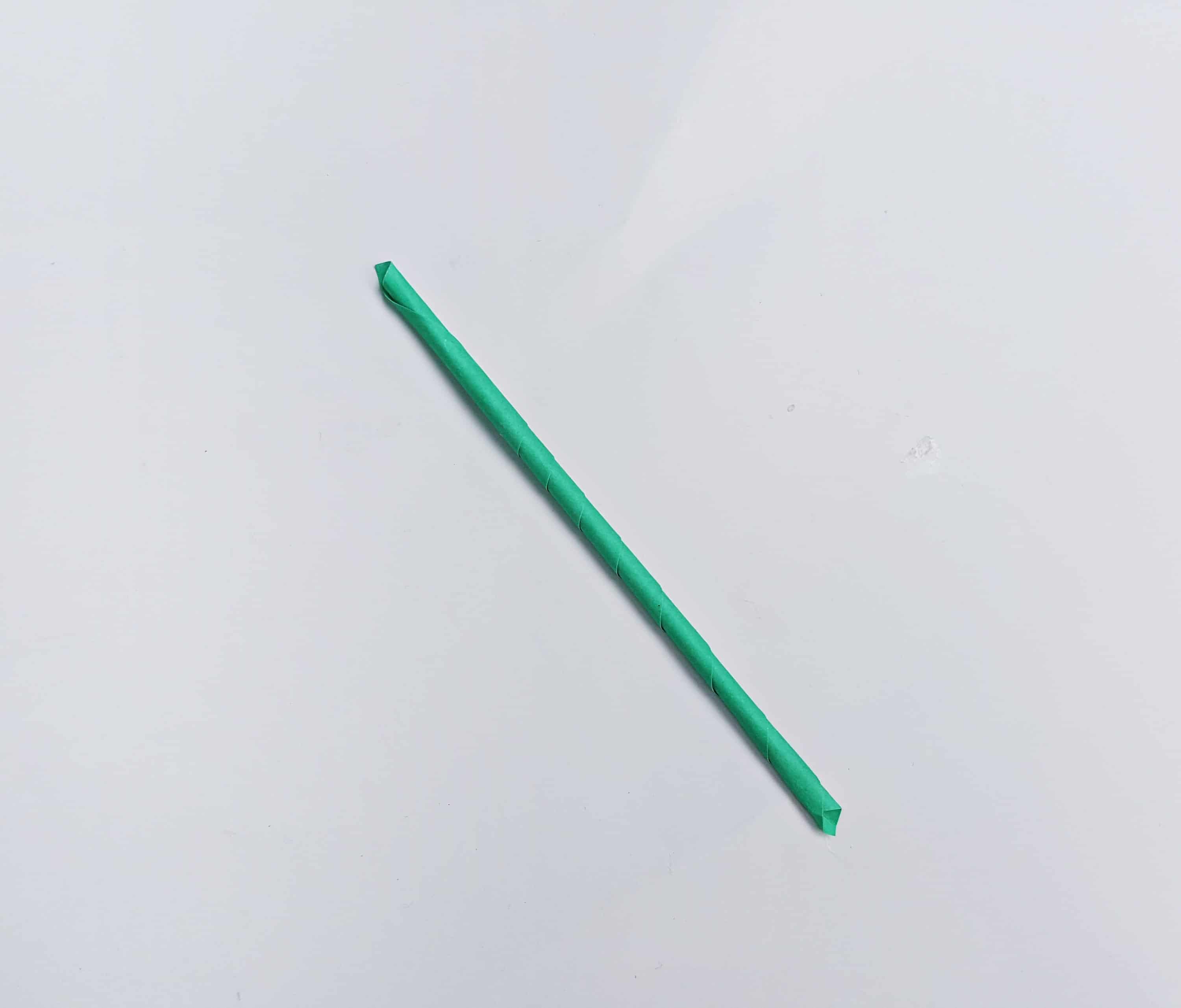 Next, take the cut out flower paper and apply glue along the bottom curve. Place the flower on a flat surface and place the stem on the bottom side of the flower pattern as shown in the photo below.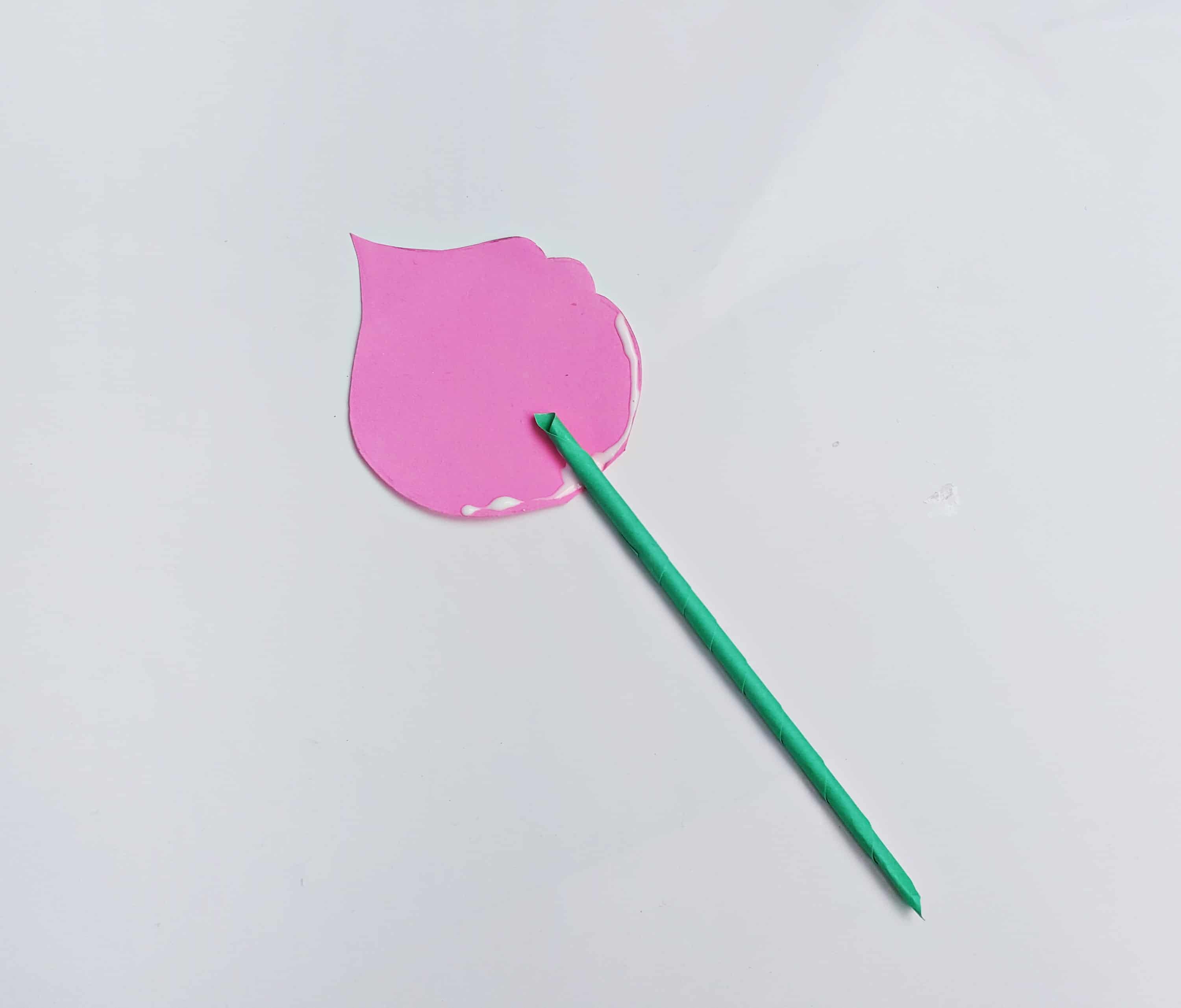 Pick up both pieces from the previous step carefully, so they stay together. Fold up the left side of the flower pattern and attach it to the stem.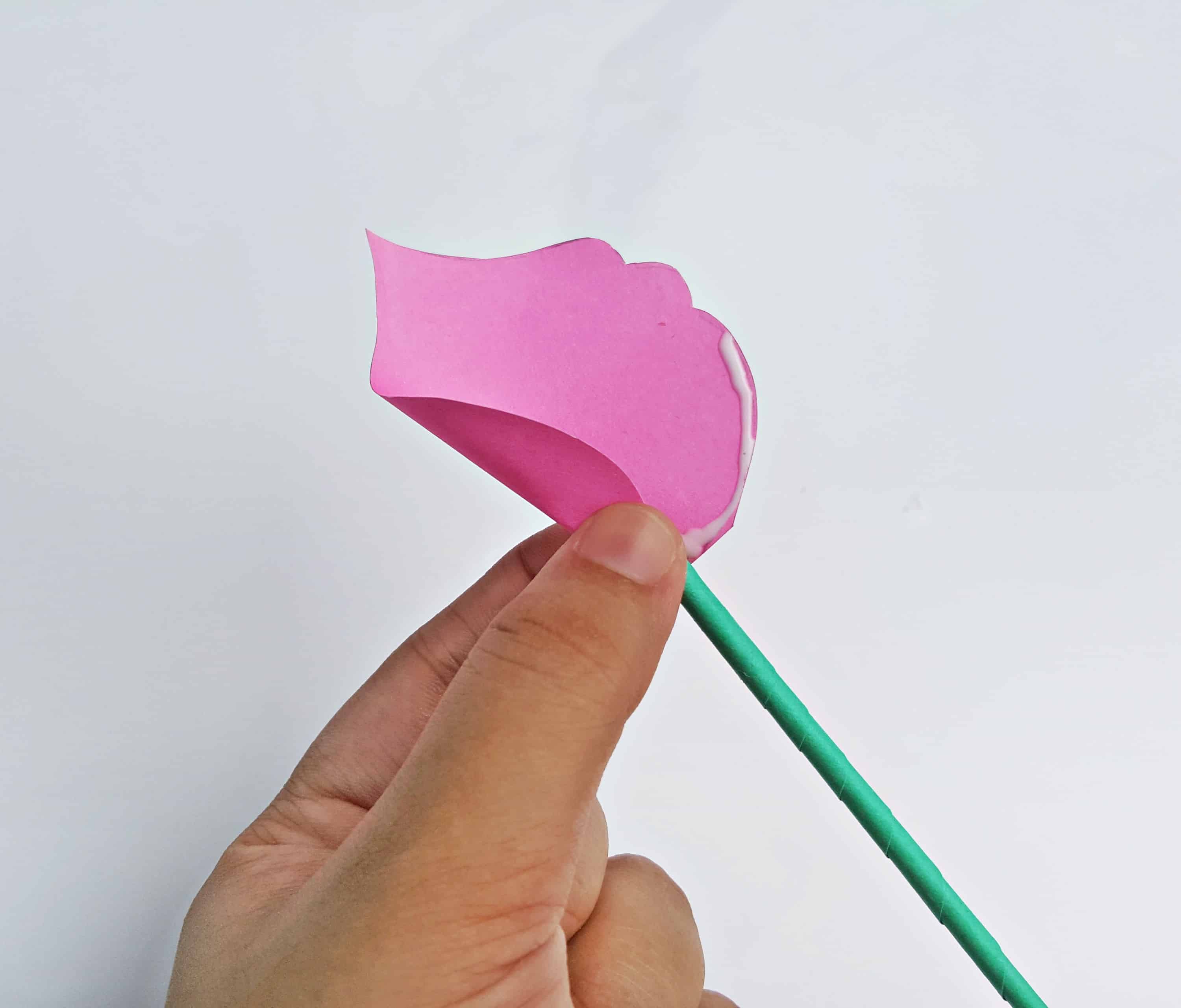 Now, fold up the right side of the flower pattern and attach it to the left side of the flower pattern.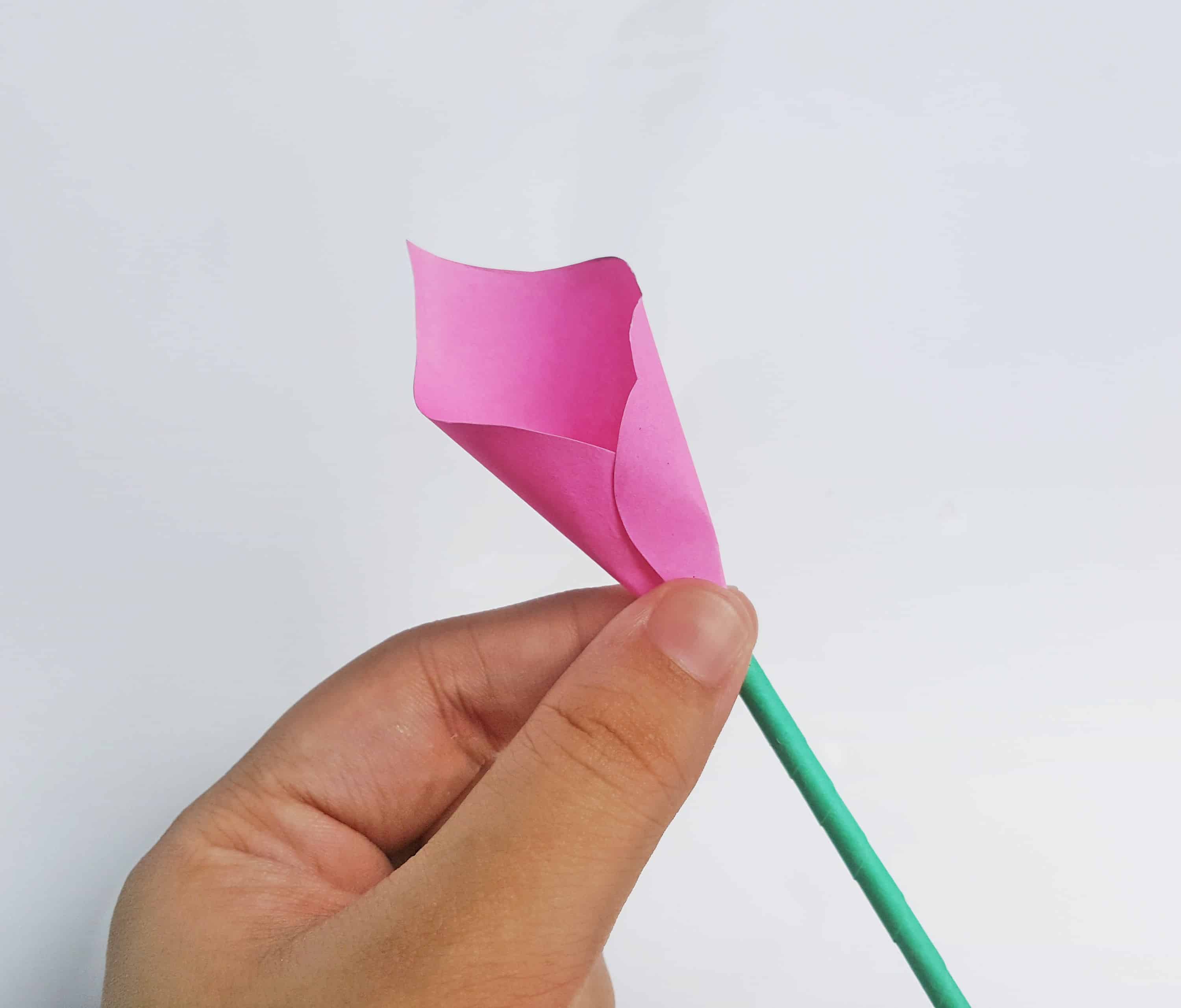 Press the bottom parts to make sure that they're glued nicely.

Take the yellow 'i' shaped stamen pattern and glue it inside the flower, with the round part facing up.

To make the leaves on the stem, take the green zigzag cut outs and attach them to the stem, below the flower, using craft glue.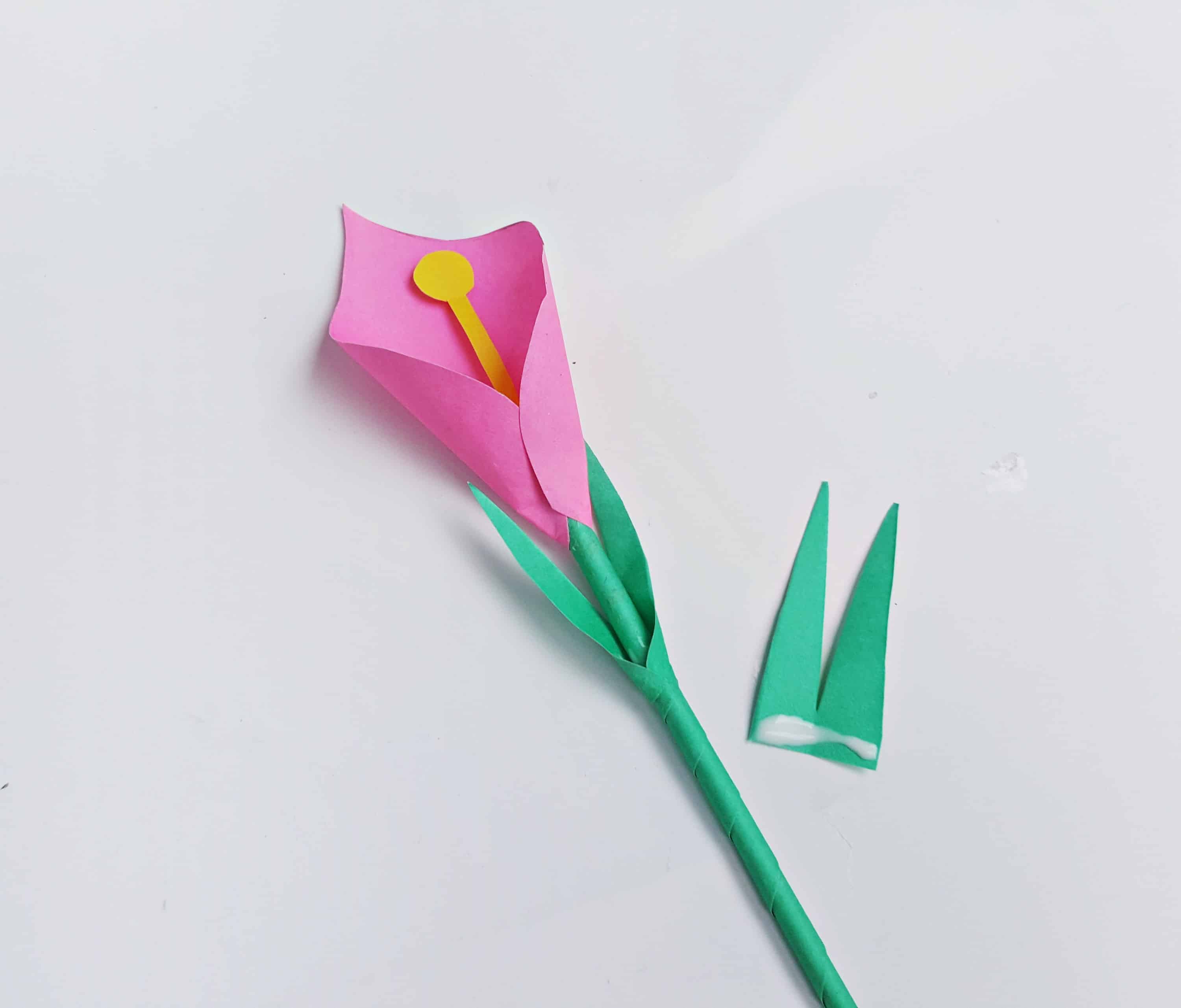 Allow the glue to dry and enjoy your Calla Lily Craft for Kids!
You can use different colors of craft paper to make many different types and varieties. Kids can also make this fun Spring Dog.. When you are done with these check out this Gorgeous 3D Paper Tulip Flower Craft from I Heart Crafty Things.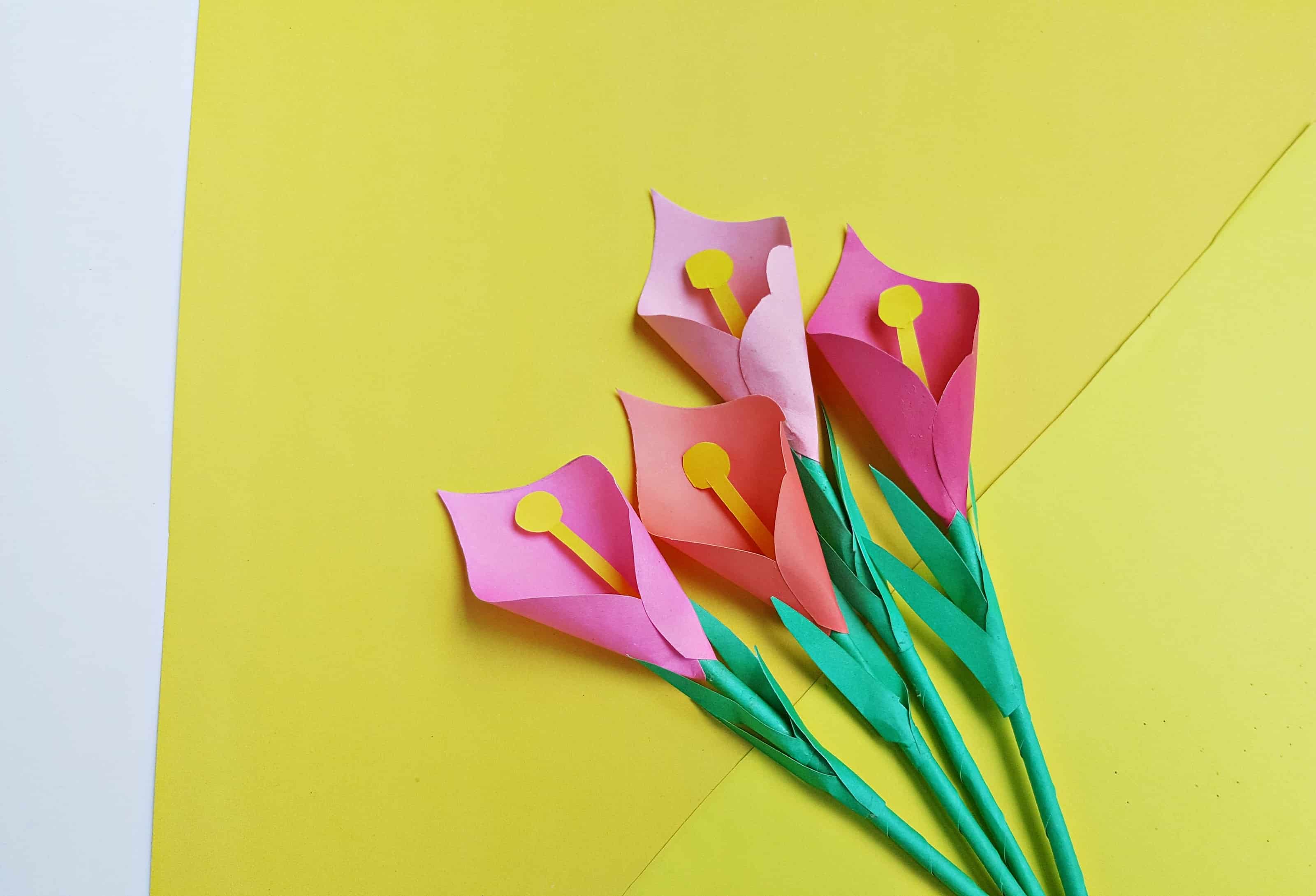 If you liked this paper flower craft, you'll love: