Since my kids have gotten a little older, they like doing kids crafts that are a little more involved and allow them to use their creativity. This paper flower craft is perfect since it can be done by older kids, but provides enough variation to keep them from getting bored. These beautiful flowers would be adorable on a homemade greeting card or on their own. If you are looking for more flower crafts for kids, be sure to check out our Flower Craft with Fruity Pebbles.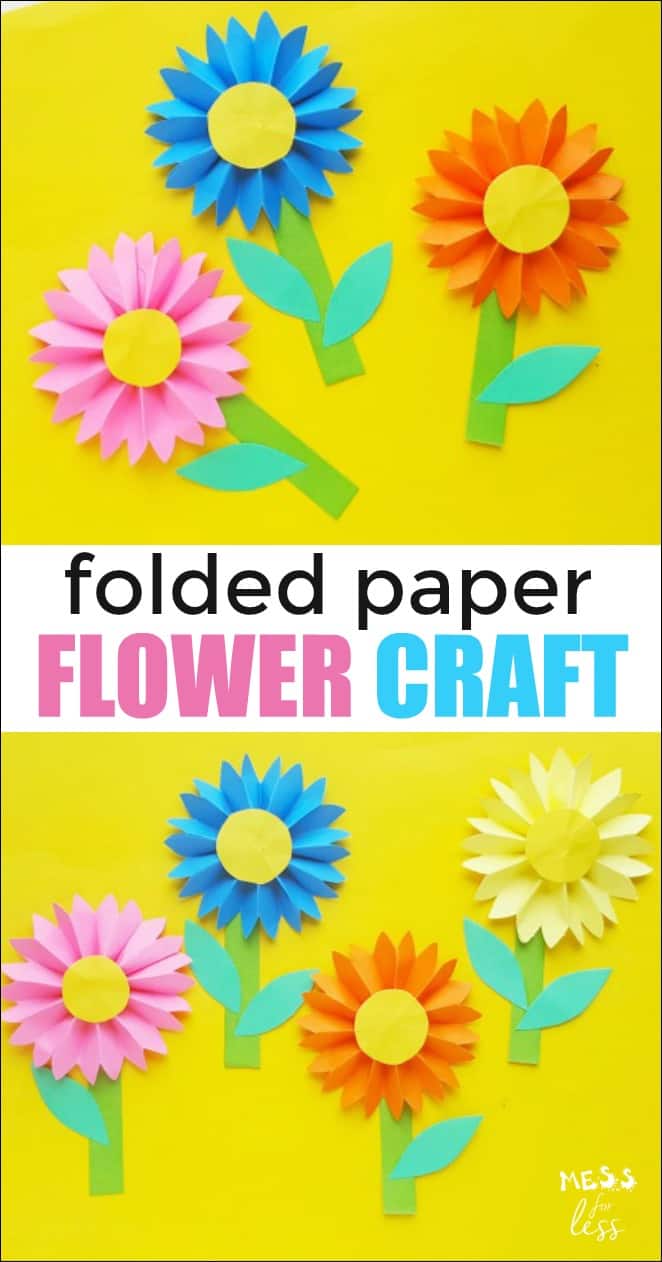 Jump to:
Why you'll love this Paper Flower Craft
You can use these paper flowers in so many ways - for decorating, greeting cards etc...
Easy for kids to make these pretty paper blooms - young children will need a little help
Perfect for spring or Easter
Supplies needed
Instructions for how to make DIY easy paper flowers
Choose a color for the flower and cut a strip out of it. I used a 9 inch x 1.5 inch strip. I used yellow paper for my flower and green paper for the stem, but use whatever you like.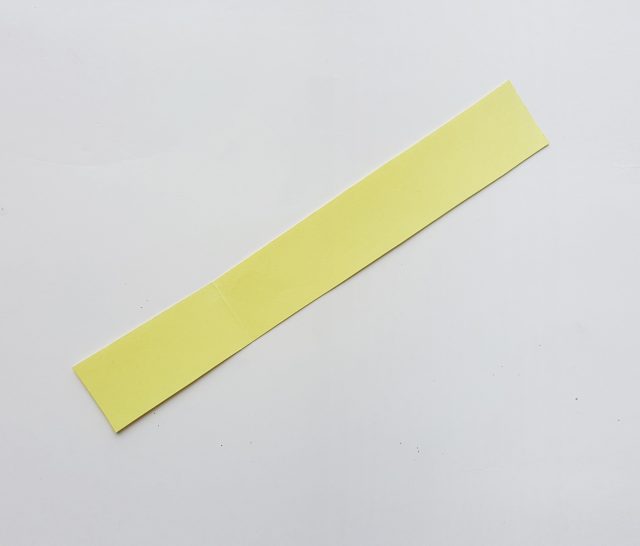 Fold the strips of paper into half lengthwise.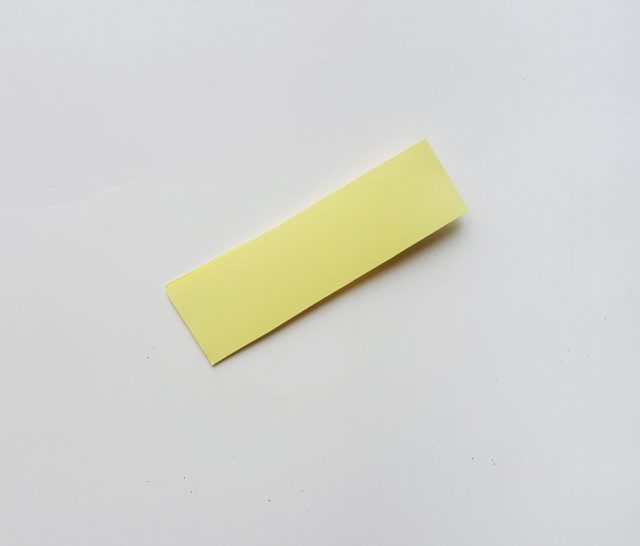 Fold the paper strips into half lengthwise once again.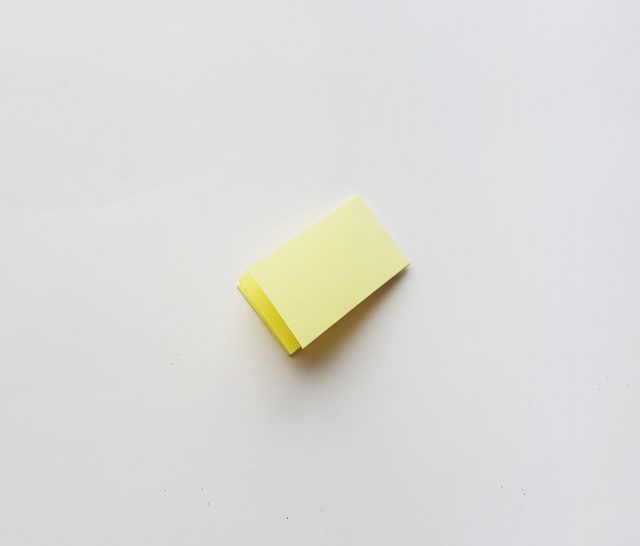 Use scissors to create a zigzag edge along any one sides of the folded paper's length. I did 6 zigzag cutouts along the edge of the folded paper.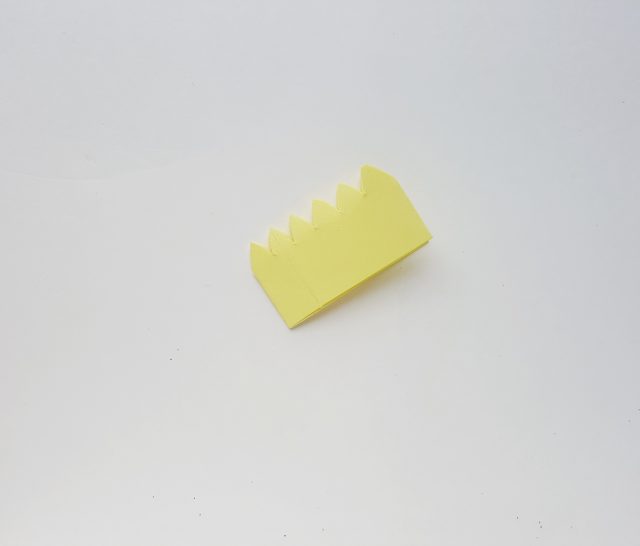 Unfold the 2 folds done in the previous steps.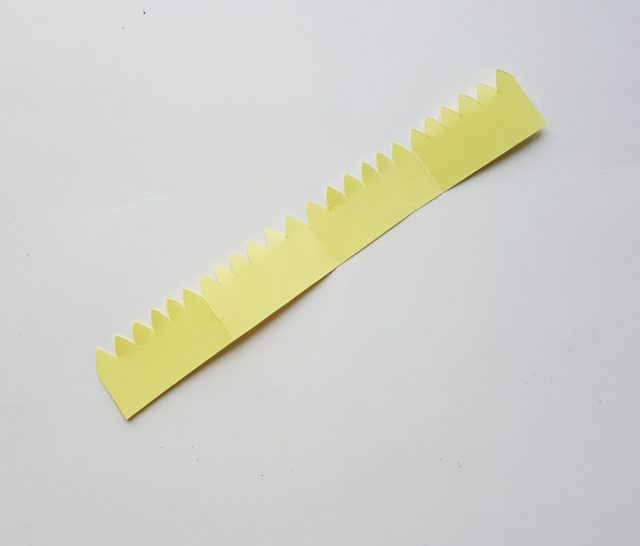 For the flower, you'll need odd numbers of zigzags on the strip. Since there are 24 zigzags along the edge of the strip, you'll need to cut off any one zigzag from either side.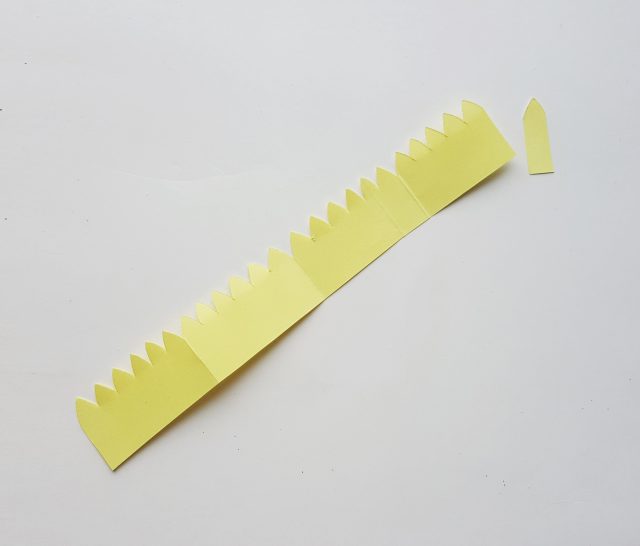 Now neatly create accordion folds on the strips, using the zigzag edge as the guideline for the accordion folds.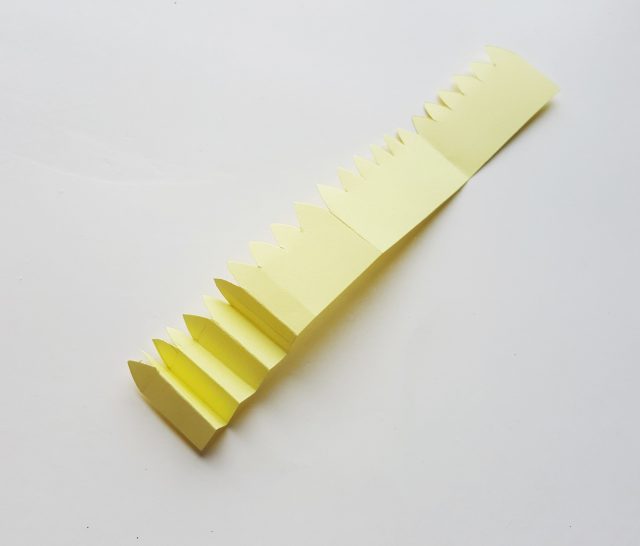 Continue to make accordion folds until reaching the other end of the strip.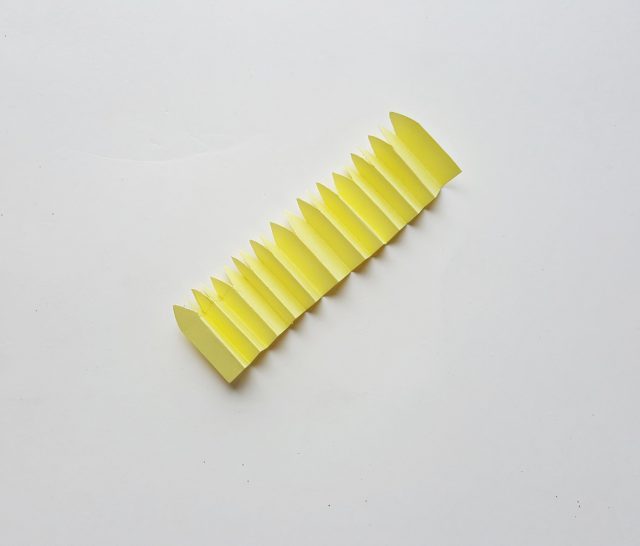 Take the accordion folded paper and apply a small amount of glue on any one side.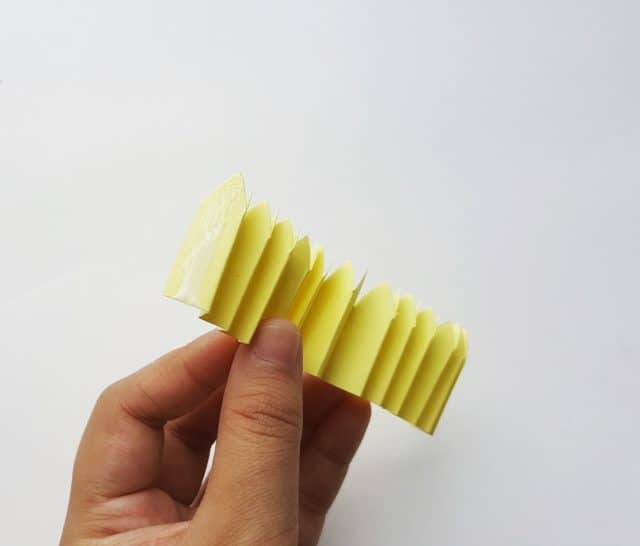 Bring the other side of the strip and join it with the glued part neatly.
Place the accordion folded paper roll on a flat surface.
Before going to the next step in this paper flower craft, you'll need to cut out 2 circles from yellow craft paper and apply glue on them.
Press the top end of the accordion folded paper roll and push it towards the center.
Place the glued circle on the center of the pressed accordion folded paper and carefully flip the pattern and glue the other glued circle on the other side of it. Hold and press the circles firmly for a few seconds until the glue is dried.
Cut out a stem and a leaf pattern from green card stock paper.
Glue the petals on the stem pattern and glue the flower on the top end of the stem.
Once you have made one of your paper flower craft, you can make them in any color you choose.
I think these flowers look really pretty when presented together in a paper bouquet. You can fold a piece of card stock and glue the flowers to the card stock to create a one of kind greeting card. You can also use them in wreaths.
Frequently asked questions
Can I use construction paper to make these flowers?
I used colored craft paper because I prefer the finish for a project like this, but colored construction paper would work as well.
Can I make all the flowers the same color?
Yes, I just used different colored paper for the petals because I enjoy the pop of color.
Got a crafty kid?
The folks at Annie's know crafting, so you know they have put together some amazing kits for your kids.
For girls:
The Creative Girls Club subscription box will get your girl's creative juices flowing. Girls get two kits each month full of crafting fun. Best of all, the crafting can be done with minimal adult supervision. While she is creating, she will be learning valuable skills such as painting, beading, stitching, paper crafting, and much more!
For boys and girls:
These Young Woodworkers Kits have everything your little builder needs to create crafts and toys they can enjoy, while learning important woodworking skills along the way. Your child's first three kits will include 5 kid-sized, high-quality tools they'll use again and again. A new woodworking project is delivered every four weeks, with a new and exciting skill to master. Each project teaches a real world skill that kids will use for years to come.
Related posts
Tissue Paper Flower Art Activity