I just love this time of year! The weather is warming and flowers are blooming. Just taking a walk outside and seeing all the new life emerging really inspires me. I am hoping to inspire you today with some fun and beautiful Flower Activities for Kids. These are some of our favorite flower crafts. They are a great way to celebrate a new season! If it's still cold in your neck of the woods, hopefully, these ideas will give you something to look forward to. As soon as we finish making some Coffee Filter Flowers we will be trying some of these other activities.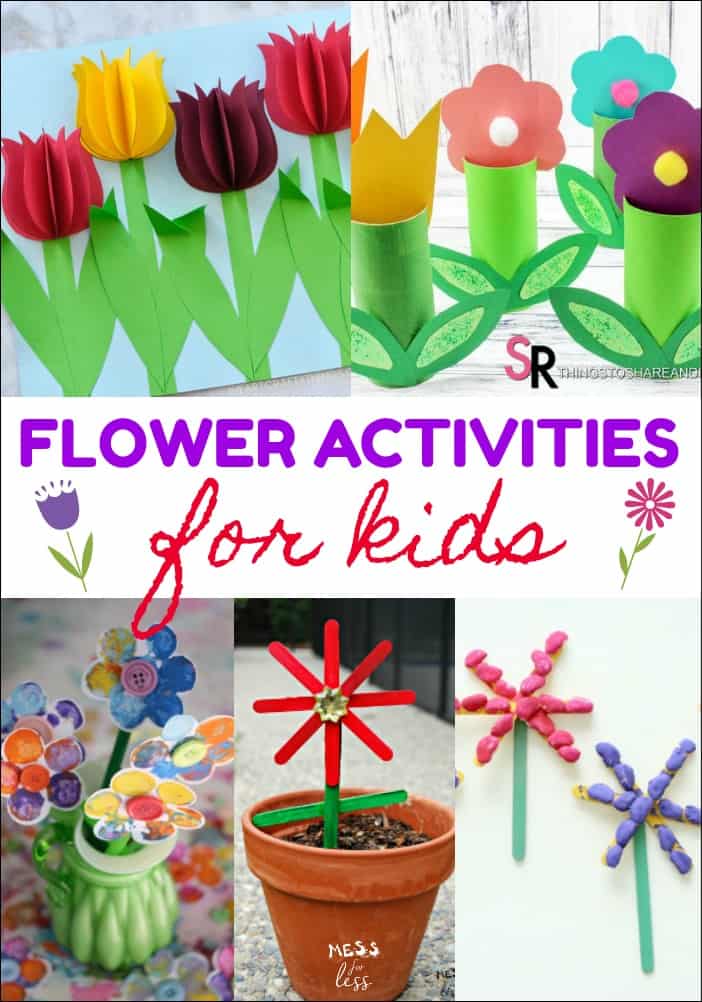 🌼Why These Flower Activities Are Awesome
These fun flower activities can be used with a gardening unit ina classroom or to teach kids about gardening.
Fun hands-on activities that kids can do independantly by preschoolers or kindergarten students or with minimal help.
These engaging, creative, and educational activities help get kids of all ages interested in nature.
You will find math activities, science activities, art projects and sensory activities all based on a flower theme.

🌺Flower Activities for Kids
✂️Expert Tips
Tip 1: A tray like this one is a great way to contain a mess when doing easy flower crafts with kids.
Tip 2: There are lots of materials you can use to create flowers. Some of our favorites include: cupcake lines, egg cartons, paper plates and coffee filters.
🌹Fun Spring Bingo Game
This Printable Spring Bingo Game is perfect for classroom or home use. It is a great game for spring. Each classroom bingo card contains spring-themed pictures and words to help kids with their visual recognition and reading skills. This is a fun teacher resource than can be used year after year. You can even use this spring game at home with kids and their friends.
🌟If you try this craft, leave a star rating below or a review in the comment section. Be sure to sign up for my newsletter to get my latest crafts!
🌻Related Posts