Spring is in the air and that means soon we'll be seeing butterflies dotting the outdoor landscape. My kids love looking for different varieties of butterflies in our neighborhood, so I knew they would love this Cupcake Wrapper Butterfly Craft. It is easy to make and personalize in lots of different ways.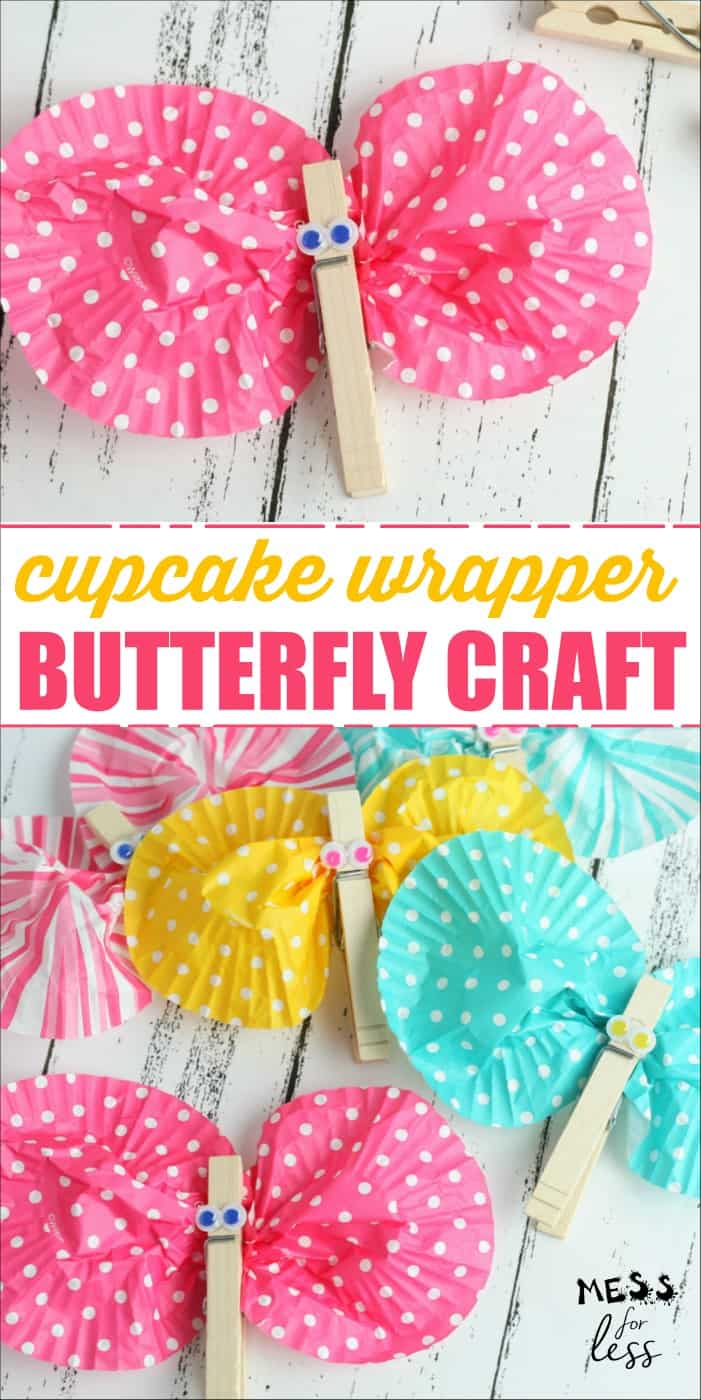 Cupcake Wrapper Butterfly Craft
To make this fun butterfly craft you will need:
How to make a cupcake wrapper butterfly craft:
Glue a pair of googly eyes to the top of a clothespin. I like using colorful googly eyes for this step, but use whatever you happen to have on hand. If your kids are feeling especially creative, they can paint the clothespins before they glue on the googly eyes.
Flatten two cupcake wrappers. These will form the wings of the butterfly so you want some wrappers that are vibrant and colorful.
Place the cupcake wrappers side by side, so they slightly overlap in the center.
Now comes the final step (I told you this craft was easy!) – clip the clothespin in the center of the cupcake wrappers and fluff each wrapper to create wings.
Try creating numerous cupcakes using different colored wrappers to add interest.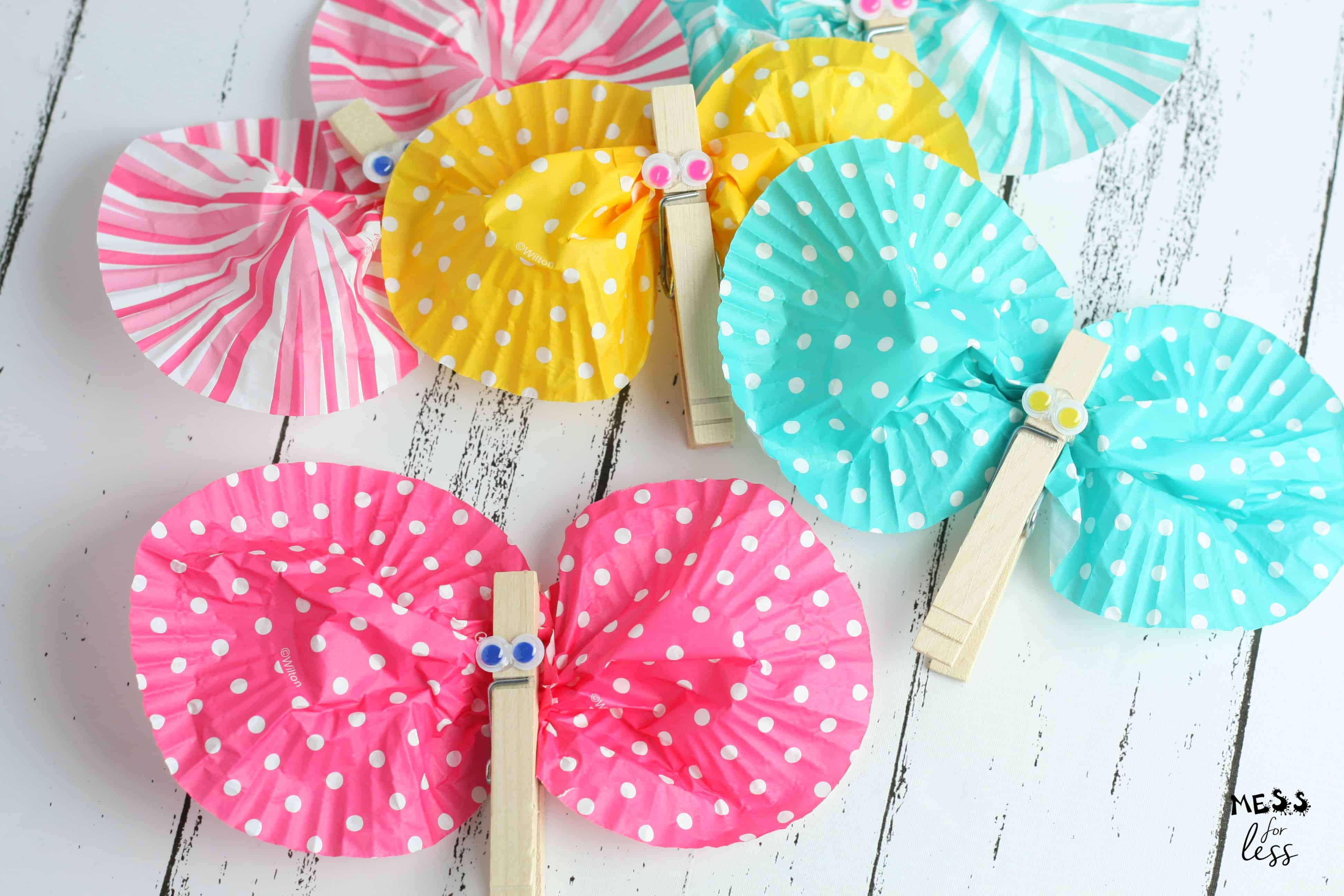 This craft is perfect for kids who love butterflies since they can do most of the steps themselves. No matter the weather, you can enjoy the beauty of butterflies!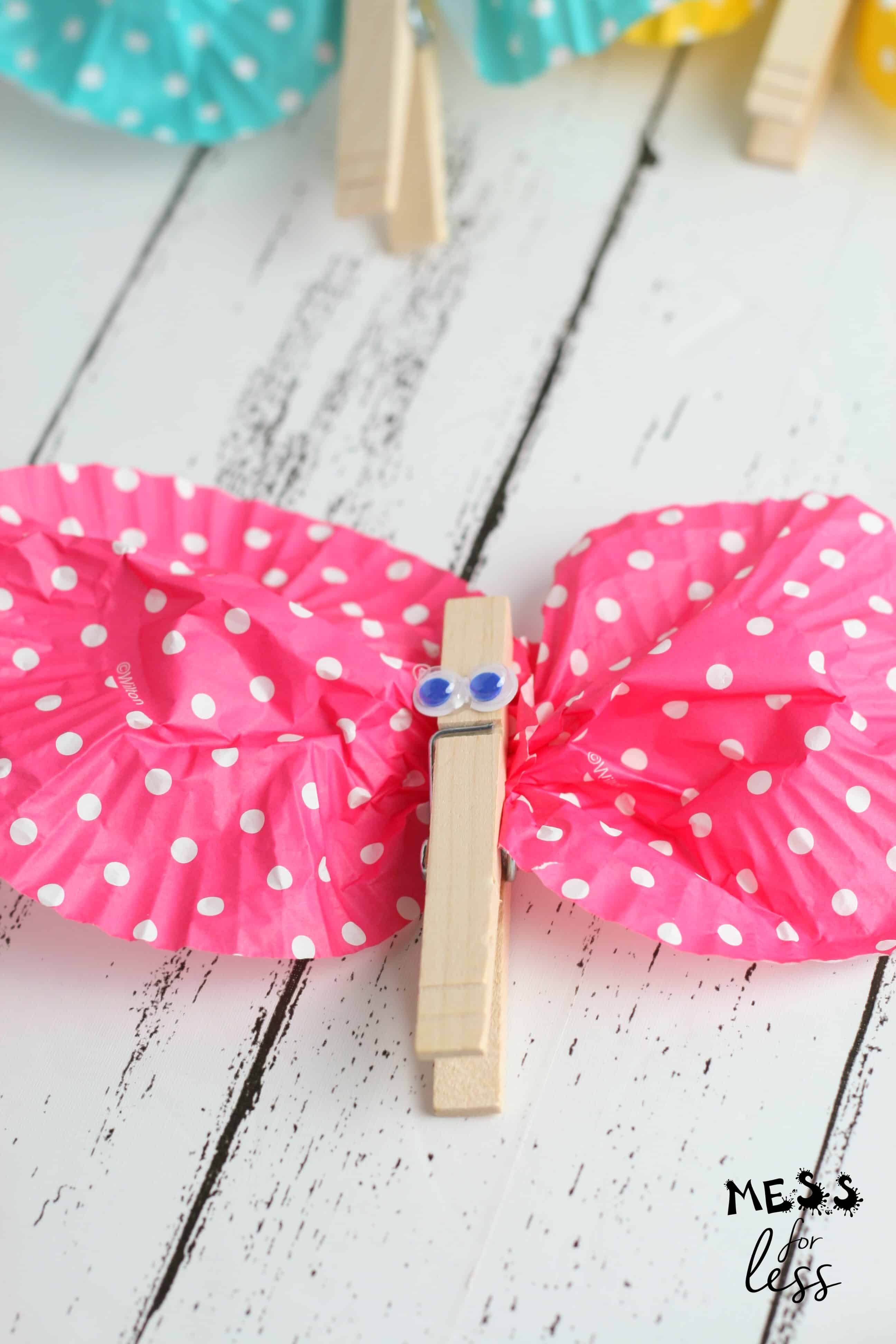 KiwiCo
If you are looking for more fun ways to engage your kids, I highly recommend KiwiCo. As a former teacher, I was really impressed with the quality of materials found in KiwiCo. Some moms have told me that they want to do activities like I do on Mess For Less with their kids, but they just don't have to the time to go buy all the supplies and prepare them for the activity. KiwiCo is the perfect solution. Every month your KiwiCo will focus on a particular theme like Colors, Dinosaurs or Gardening. KiwiCo offer a variety of projects ranging from crafts, imaginative play, science experiments and more.
If you liked this cupcake wrapper butterfly craft, you'll love: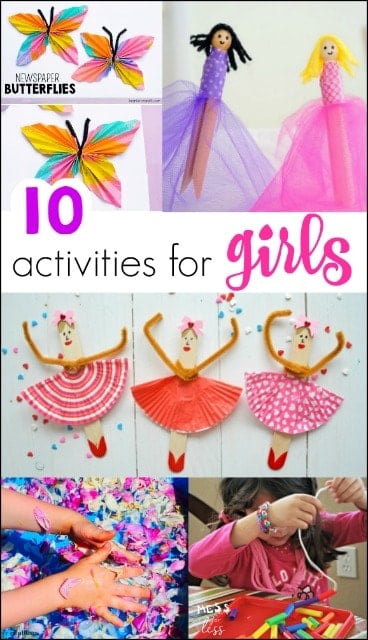 Summer Art Activities for Kids