Do your kids love butterflies? Mine do, and so we are always looking for some fun butterfly crafts. We just made some adorable ones, and I love the ability to change up the looks of them just by switching up the color paper you use. So pull up a chair and learn how to make a paper butterfly. I've even included a free template for you to download to make this butterfly. This easy craft for kids is perfect for your little butterfly lover.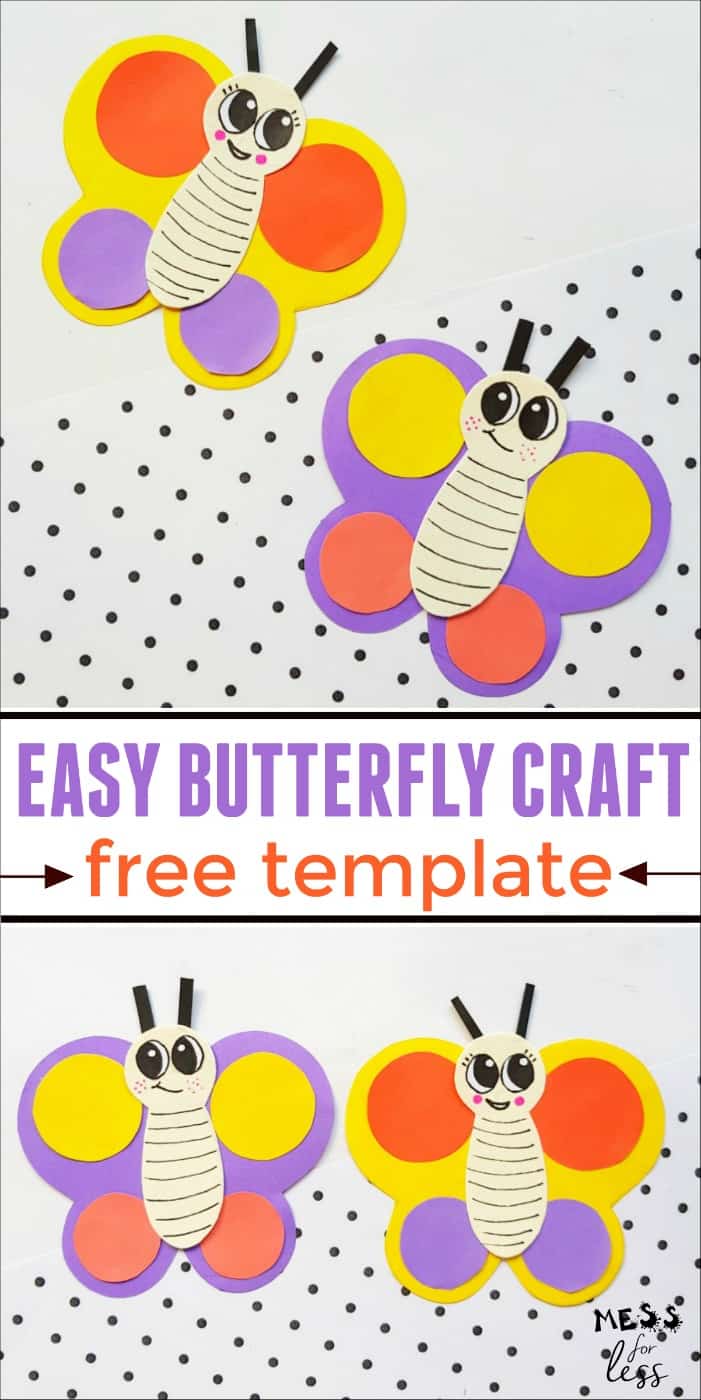 How to Make a Paper Butterfly – Easy Craft for Kids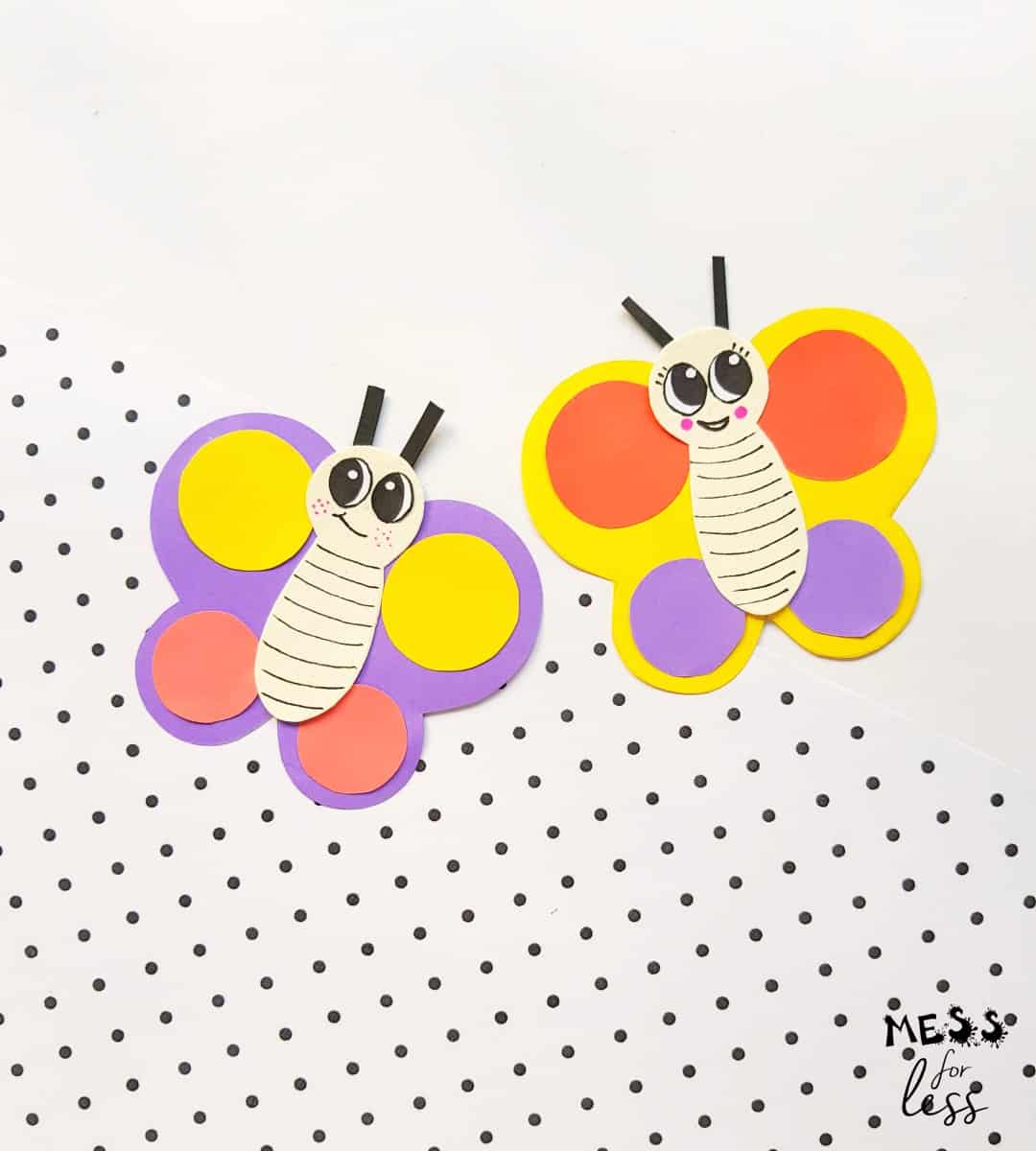 Supplies you will need:
Pencil
Scissors
Black sharpie
Butterfly template (download by subscribing below)
Instructions
Before you start this easy butterfly craft, you will need to download and print out this free template.
DOWNLOAD THE BUTTERFLY TEMPLATE BY CLICKING HERE.
Decide what colored craft papers you will be using for the butterfly craft. If you can't decide, make more than one butterfly!
Cut out the pieces of the butterfly from the template and use them to trace the butterfly onto the selected colored craft papers. Use scissors to cut out the traced patterns.

Grab the two big circle cutouts and glue them on the top part of the butterfly wings.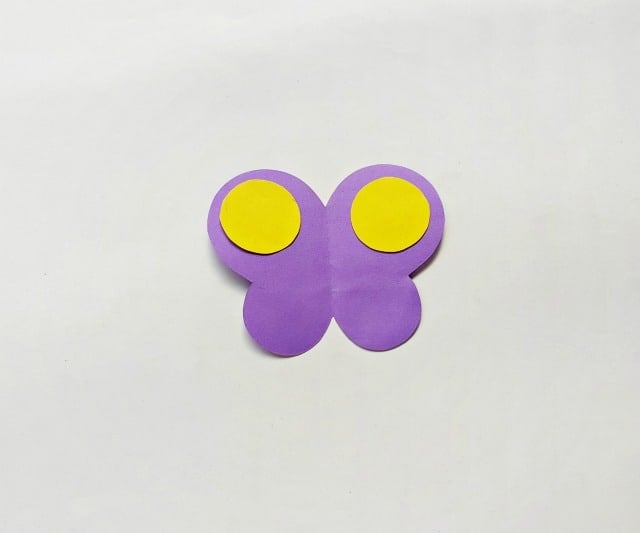 Glue the small circle cutouts to the lower part of the butterfly wings.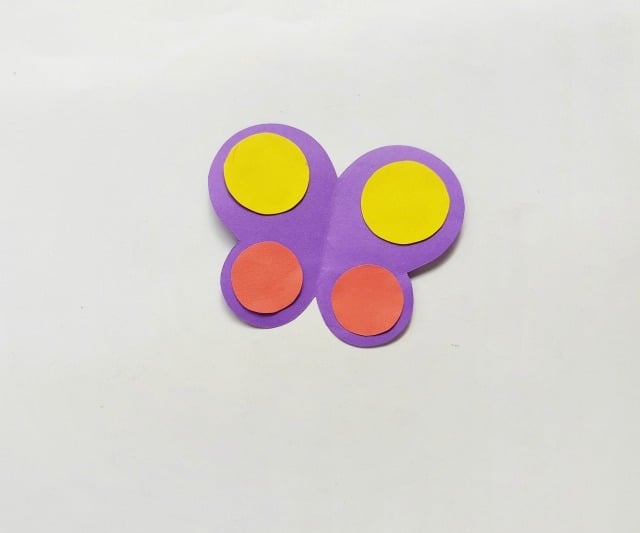 Glue the antennae and eye cutouts to the top of the butterfly body.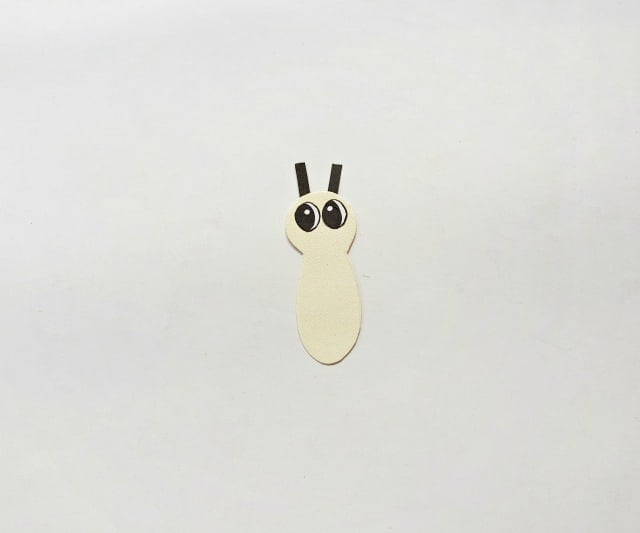 Now it is time to give your butterfly some personality! Use a black sharpie or marker to draw a happy face and striped lines on the lower part of the butterfly body cutout. Feel free to add some cute freckles, eyelashes and rosy cheeks as well!

Now it is time to put everything together! Glue the butterfly body on to the middle of the butterfly wings.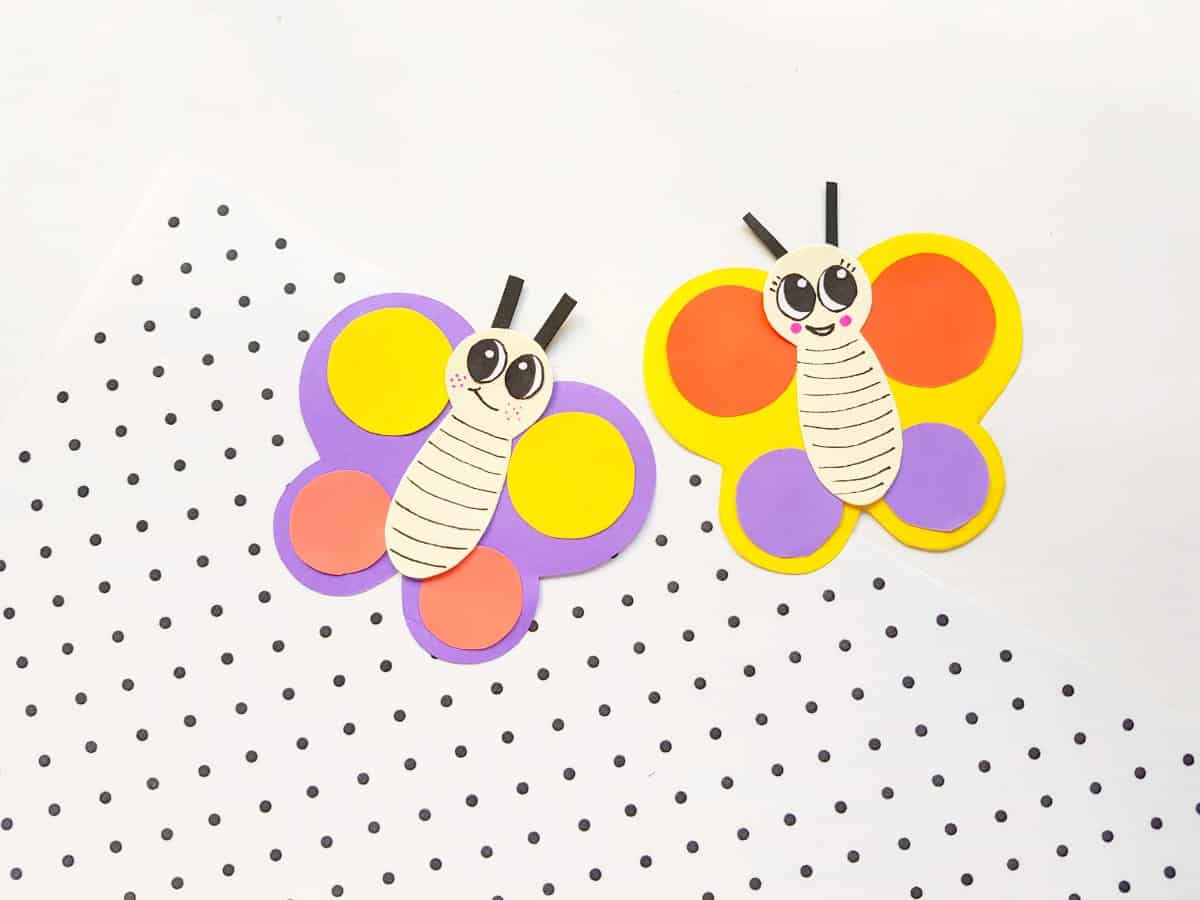 Your butterfly is now ready to fly away!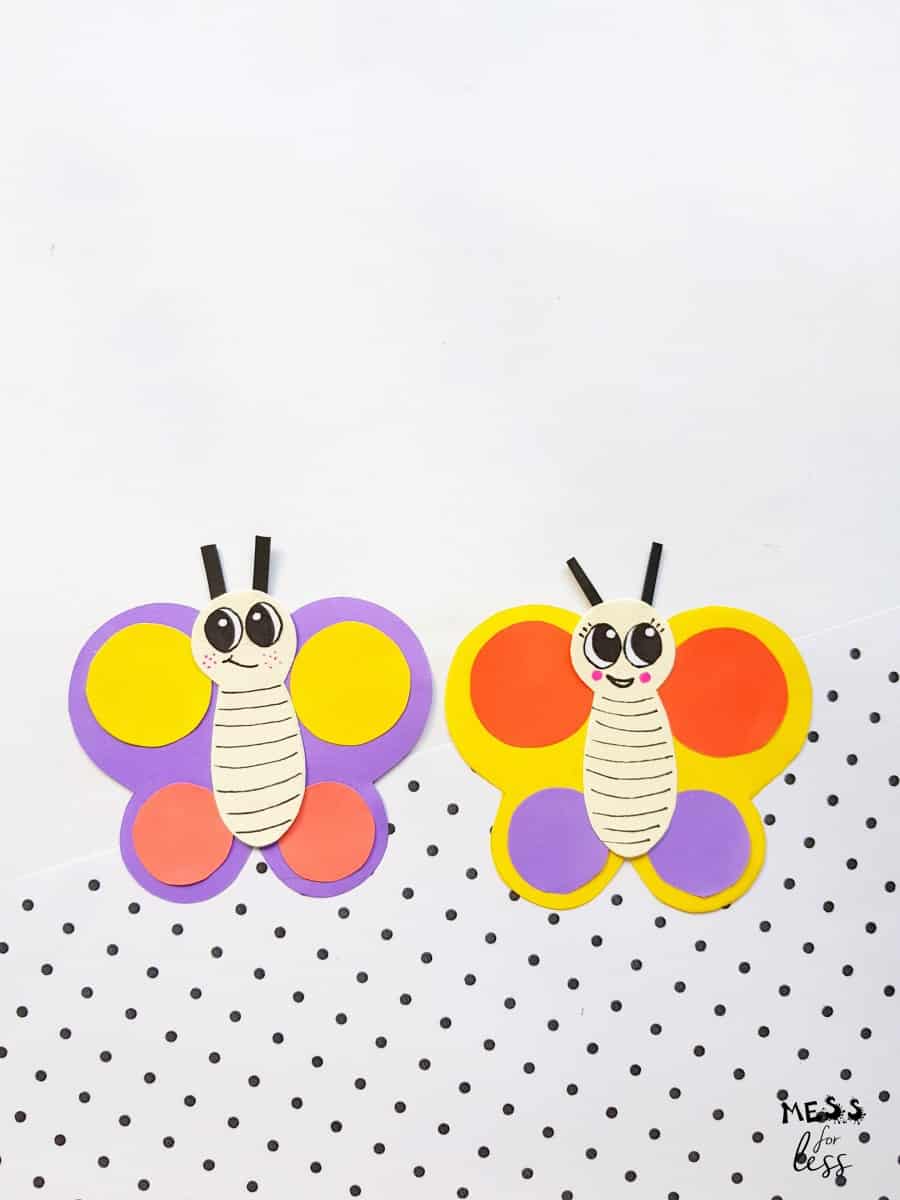 KiwiCo
If you are looking for more fun ways to engage your kids, I highly recommend KiwiCo. As a former teacher, I was really impressed with the quality of materials found in KiwiCo. Some moms have told me that they want to do activities like I do on Mess For Less with their kids, but they just don't have to the time to go buy all the supplies and prepare them for the activity. KiwiCo is the perfect solution. Every month your KiwiCo will focus on a particular theme like Colors, Dinosaurs or Gardening. KiwiCo offer a variety of projects ranging from crafts, imaginative play, science experiments and more.
If you liked learning how to make a paper butterfly, you'll love:
Cupcake Wrapper Butterfly Craft