Do you have a dinosaur lover at home? If so, this is the perfect craft for them. Older kids can do this craft themselves, while younger ones will need a bit of hand. I love how you can totally change up the look of the dinosaur by using different colored paper. This Dinosaur Craft for Kids is easy to make thanks to the template I've included. So let's get started! You might also enjoy these Dinosaur Activity Pack Free Worksheets.
Dinosaur Craft for Kids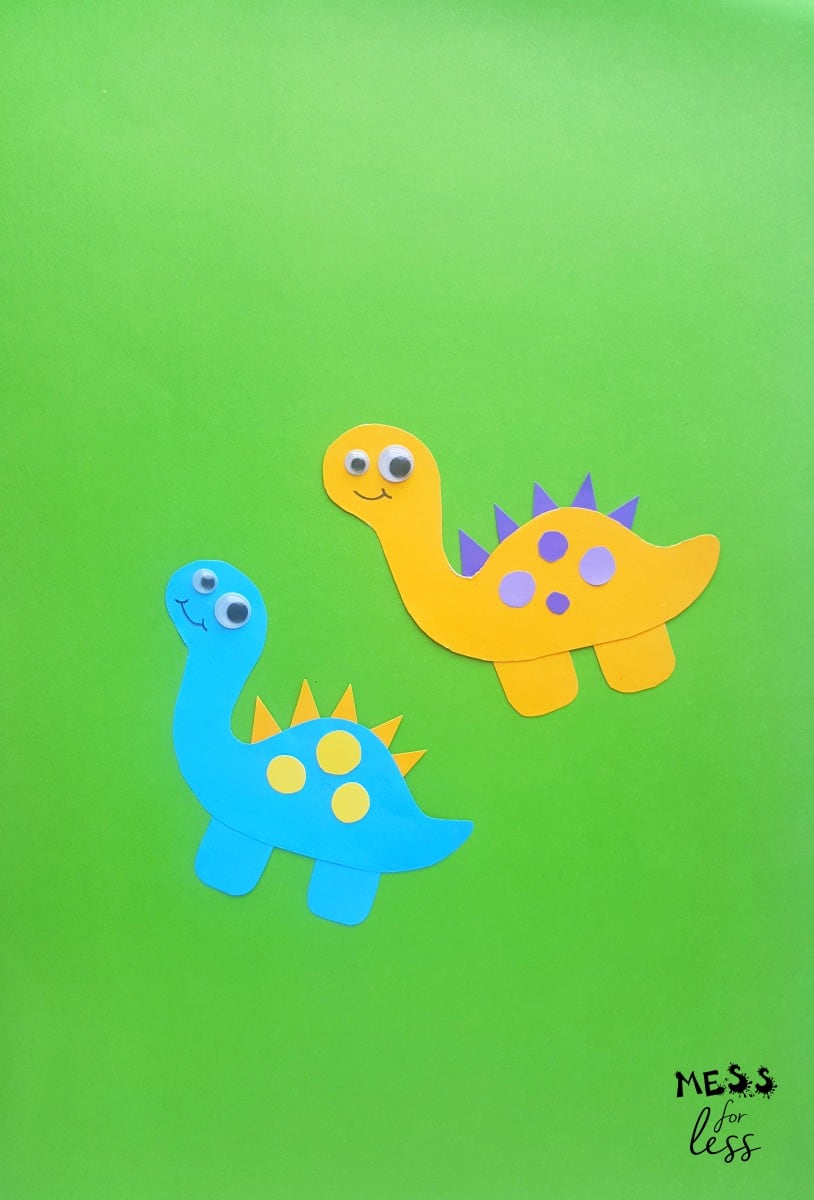 You will need:
Scissors
Pencils
Dinosaur template (download below)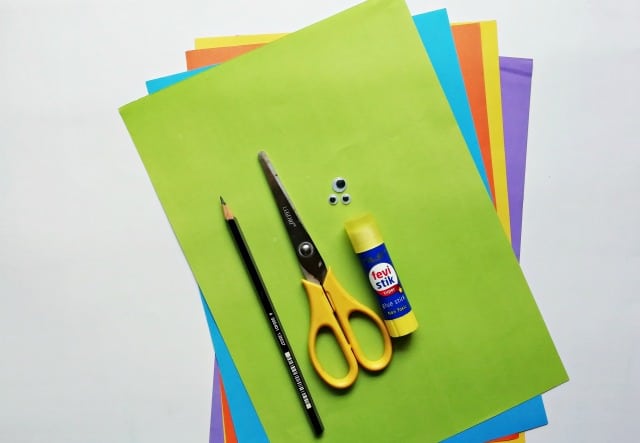 Print out the dinosaur template, which you can download below.
DOWNLOAD THE FREE DINOSAUR TEMPLATE BY CLICKING HERE.
Cut out the template and use it to trace the body parts of the dinosaur on to colorful paper. I like using many different colors for the dinosaur parts.
Cut out the dinosaur parts.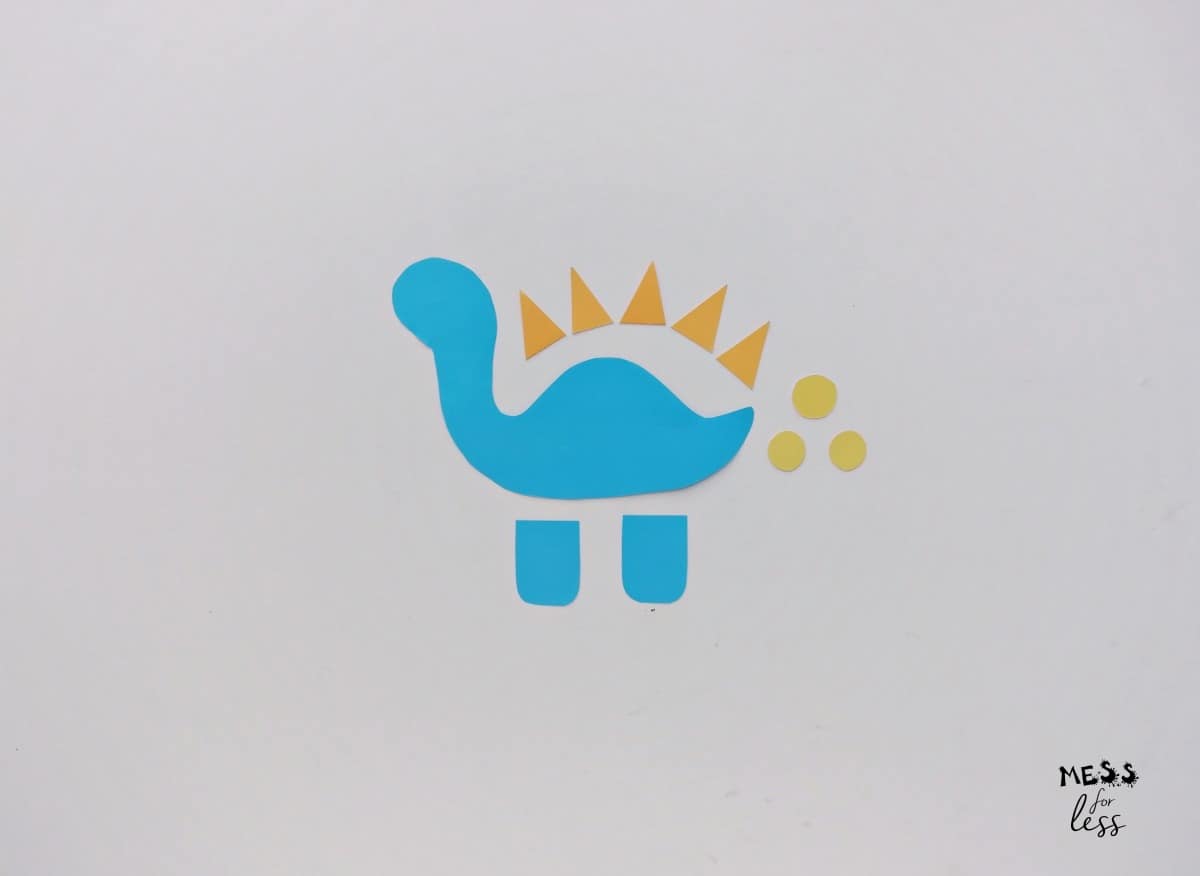 Take the 5 triangular shapes and glue them on the back of the dinosaur's hump. Keep the long pointed side facing upwards.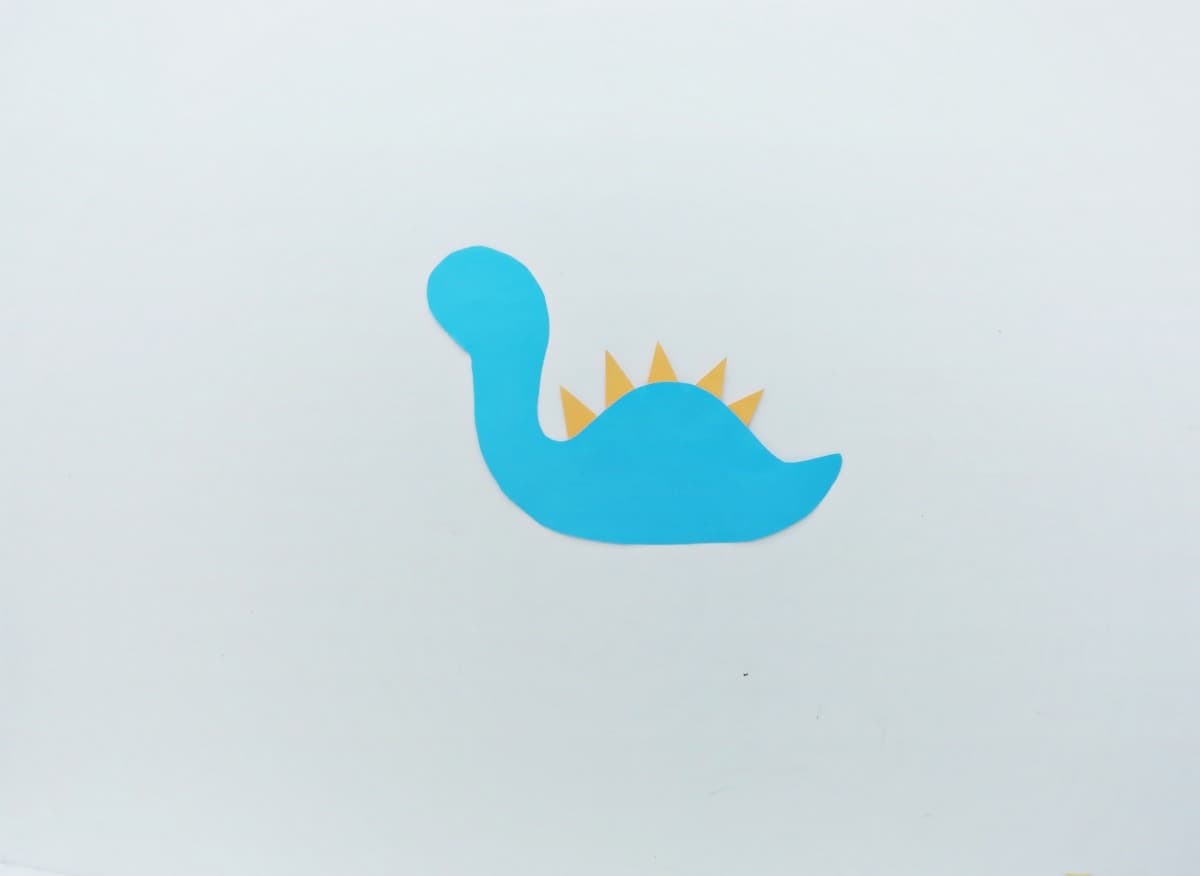 Next, take the 3 circles and glue them on the middle of the dinosaur's body.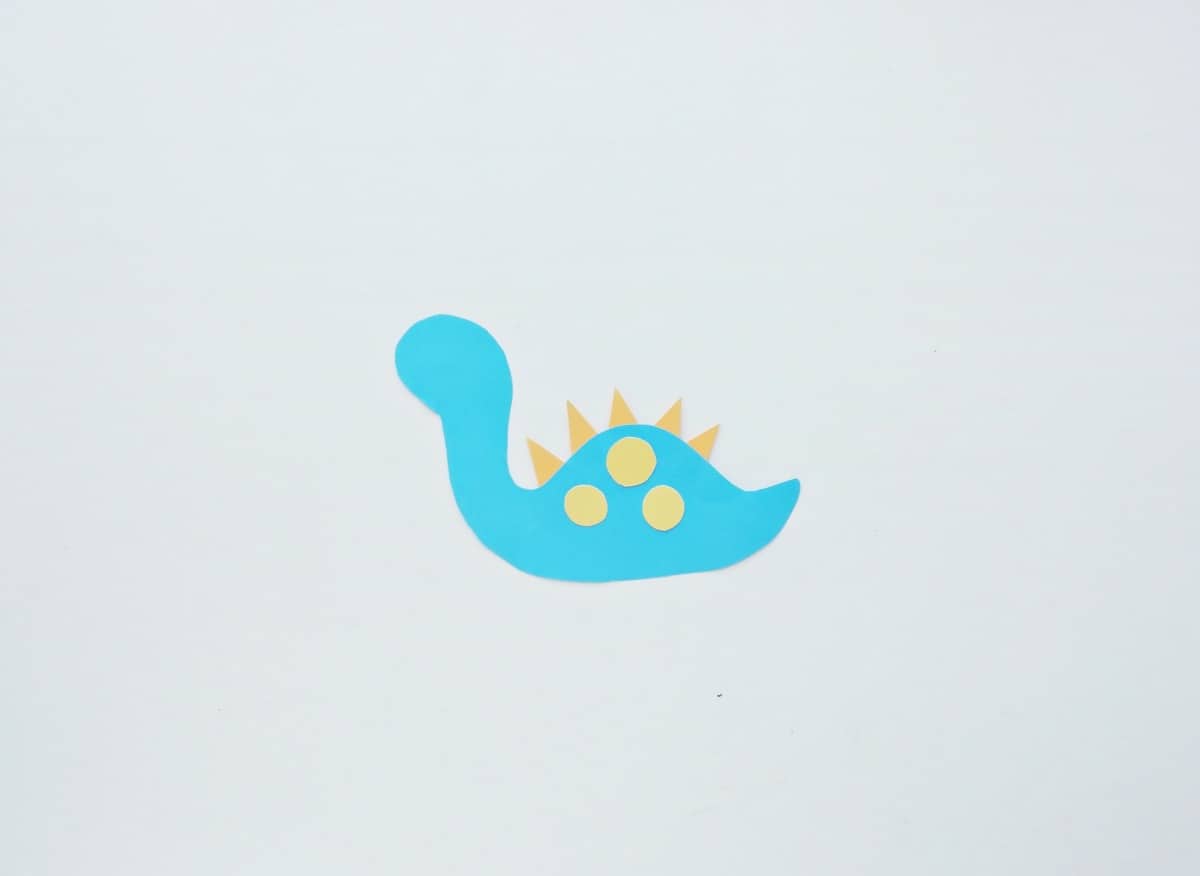 Place the dinosaur feet on the bottom of the dinosaur and glue them on . Keep a 1 inch gap in between the two feet.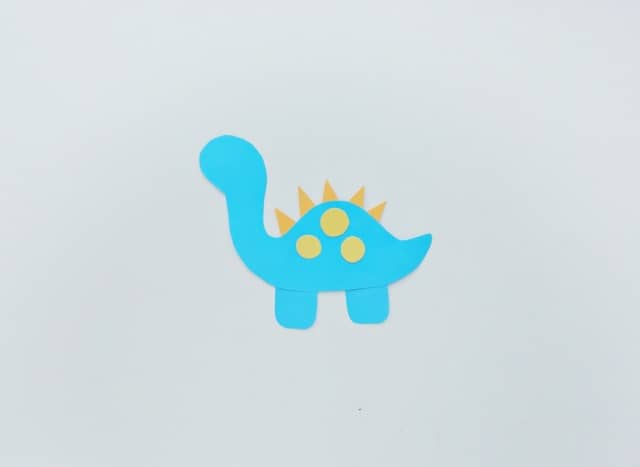 To finish this dinosaur craft for kids, glue two googly eyes to the head. I like using two different sized eyes as they make the dinosaur look a little kooky. Feel free to use eyes that are the same size if you prefer.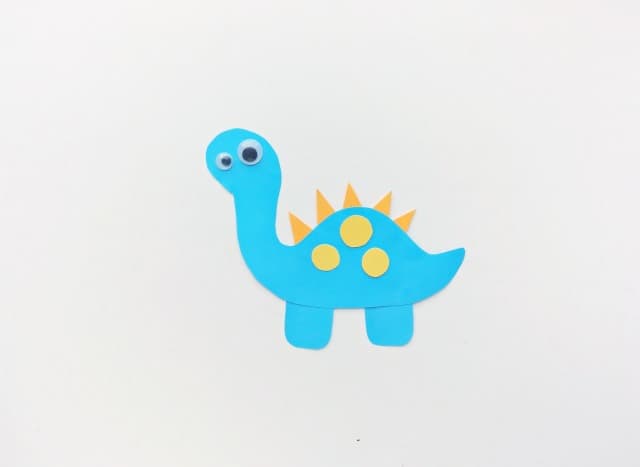 Don't forget to add a smile! You can use a pencil or marker to draw a smile on the dinosaur's face.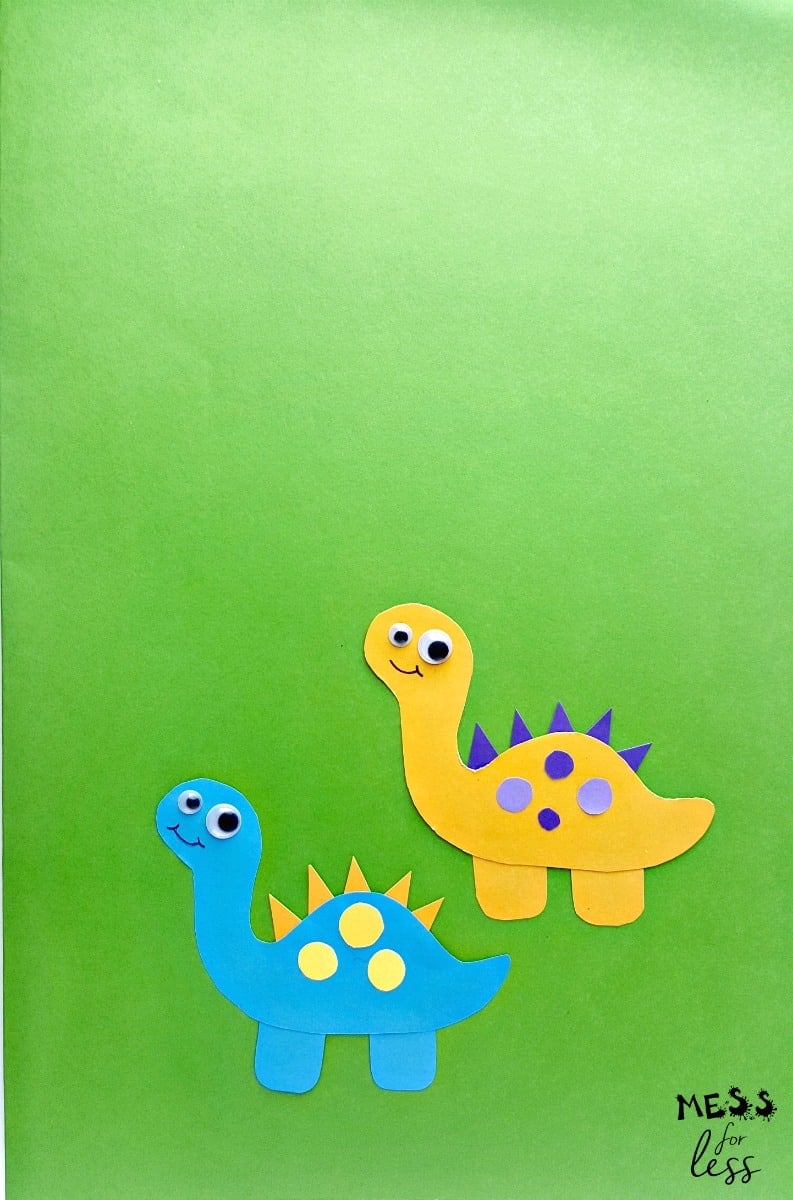 Now, THAT is a happy dino!
KiwiCo
If you are looking for more fun ways to engage your kids, I highly recommend KiwiCo. As a former teacher, I was really impressed with the quality of materials found in KiwiCo. Some moms have told me that they want to do activities like I do on Mess For Less with their kids, but they just don't have to the time to go buy all the supplies and prepare them for the activity. KiwiCo is the perfect solution. Every month your KiwiCo will focus on a particular theme like Colors, Dinosaurs or Gardening. KiwiCo offer a variety of projects ranging from crafts, imaginative play, science experiments and more.
If you liked this Dinosaur Craft for Kids, you'll love: