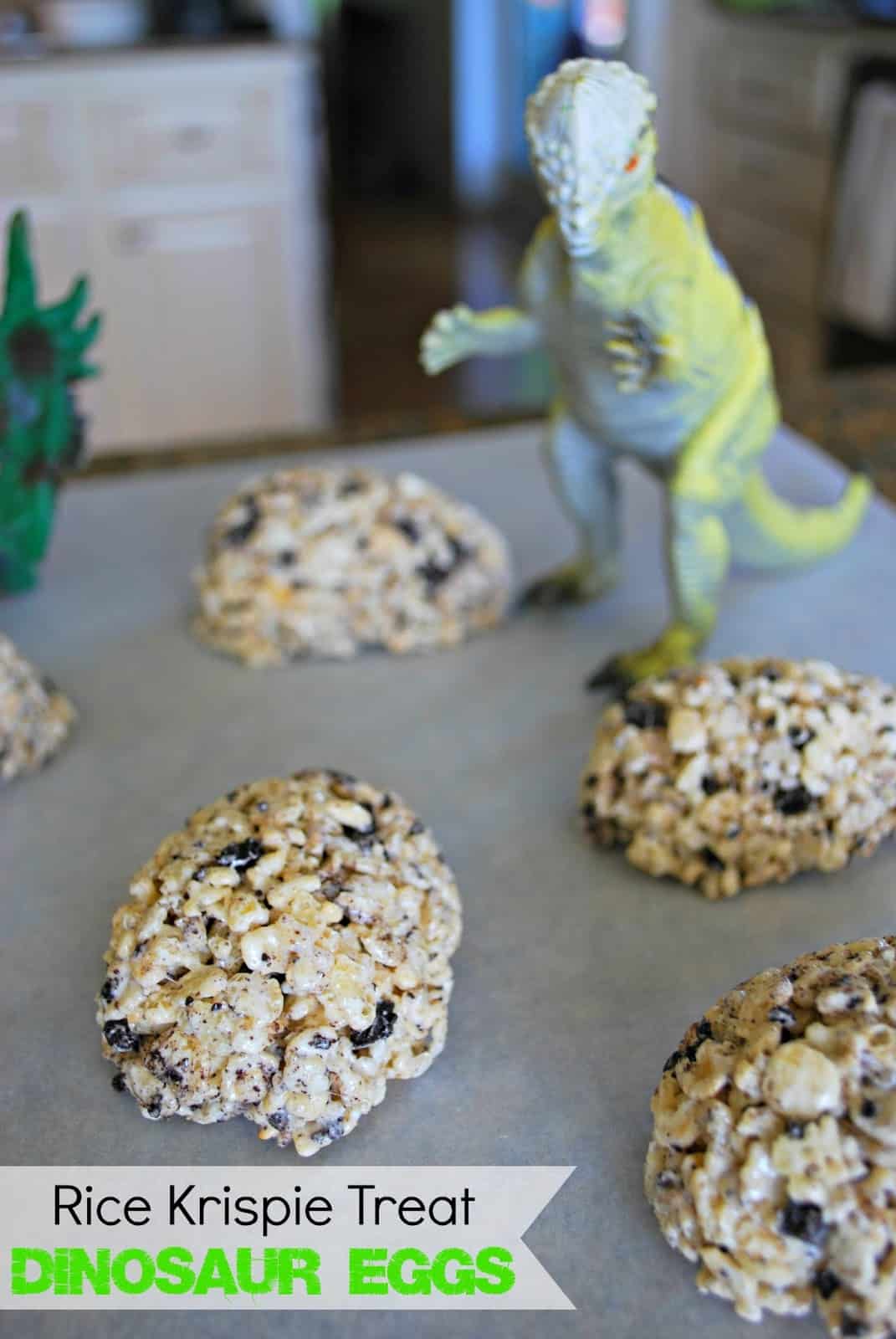 This past week I have been participating in
Play, Craft and Learn with Dinosaurs,
a series with some other kid bloggers where we have been sharing ideas for fun with dinosaurs. We have shared dinosaur themed posts in the following areas - learning, fine motor, gross motor, arts and crafts and today is food. I hope you enjoyed our
Digging for Dinosaur Footprints
and
Dinosaur Toss
. Today we have some fun dino themed food coming your way. These Dinosaur Egg Rice Krispie Treats did not last long at my house. You will also enjoy our
Rice Krispie Treat Pops
.
Ingredients:
3 tablespoons of butter
5 cups of mini marshmallows
6 cups of Rice Krispies
6 Oreo cookies
Egg shaped mold (optional)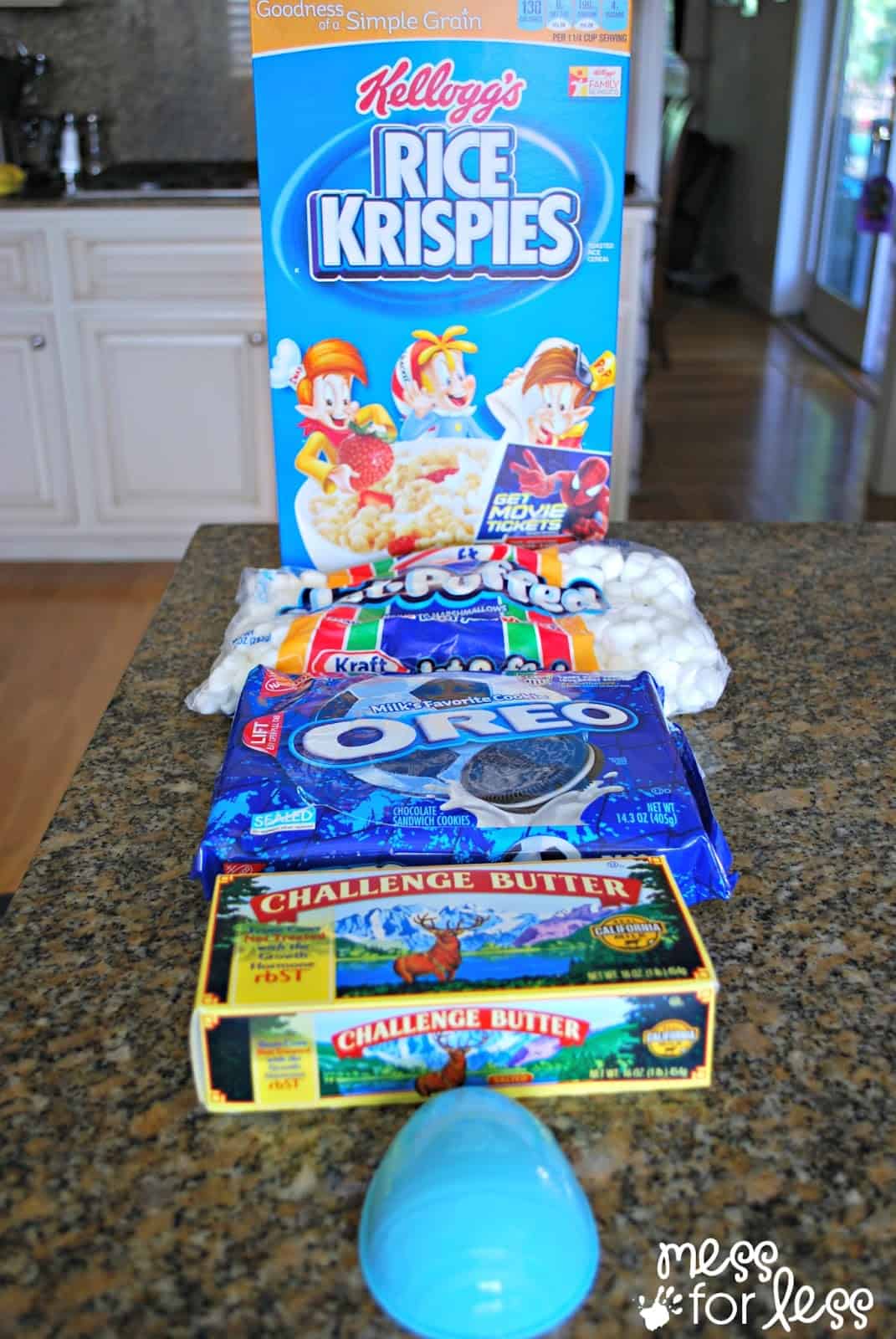 My daughter and I did some research about what dinosaur eggs really looked like. No one can know for sure, so I thought we had a little creative license. When I think of dinosaur eggs, for some reason I imagine a speckled egg so we went with that. To create a speckled look, just add some crushed Oreos to your Rice Krispie Treat mixture.
Before you start, crush 6 Oreos in a zip top bag. I gave my daughter a mallet and let her crush the cookies. You don't need to crush them into a fine powder as the larger chunks of cookie will create a nice texture to the treat.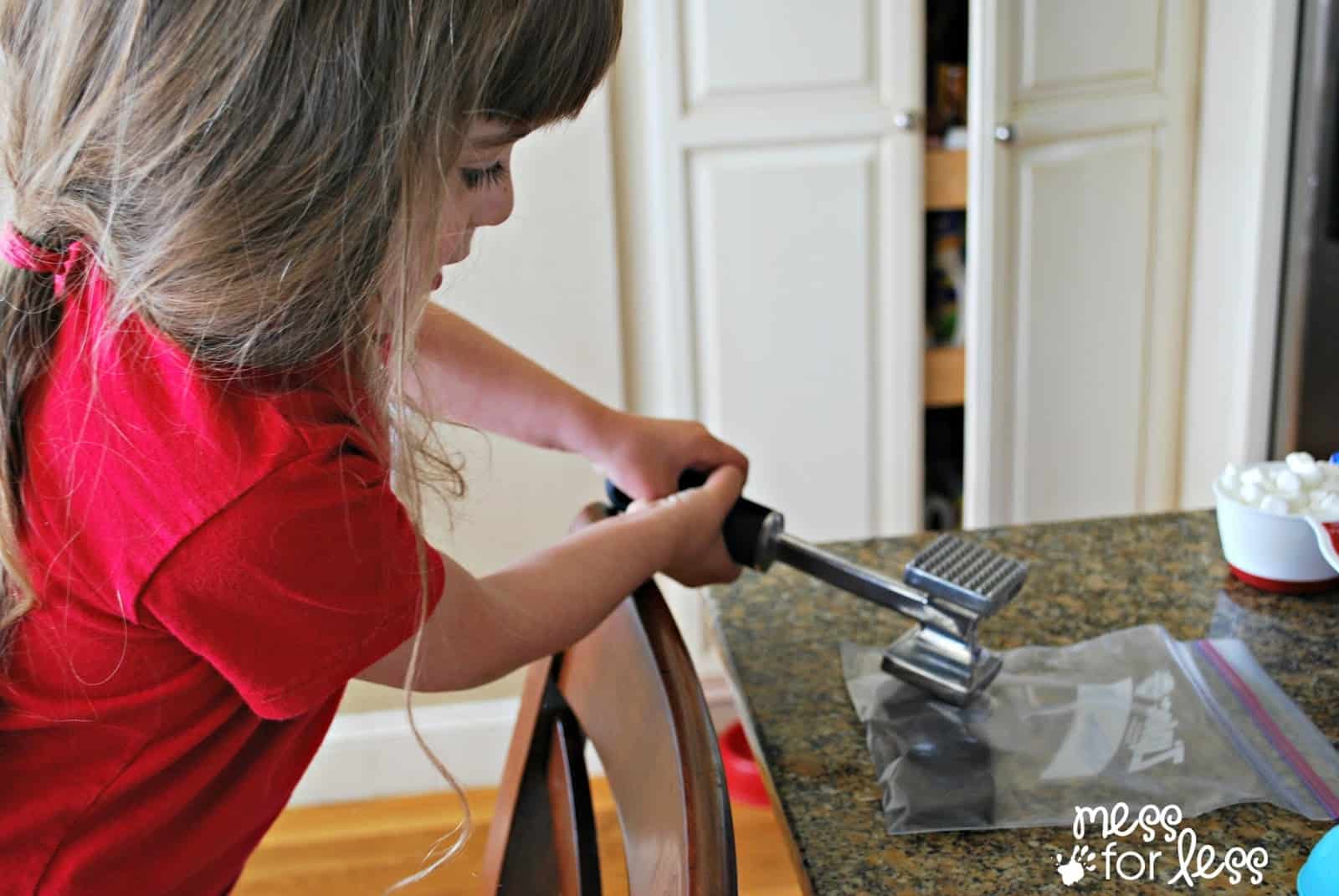 Melt the butter in the microwave in a large bowl. Remove from microwave and stir in 5 cups of marshmallows.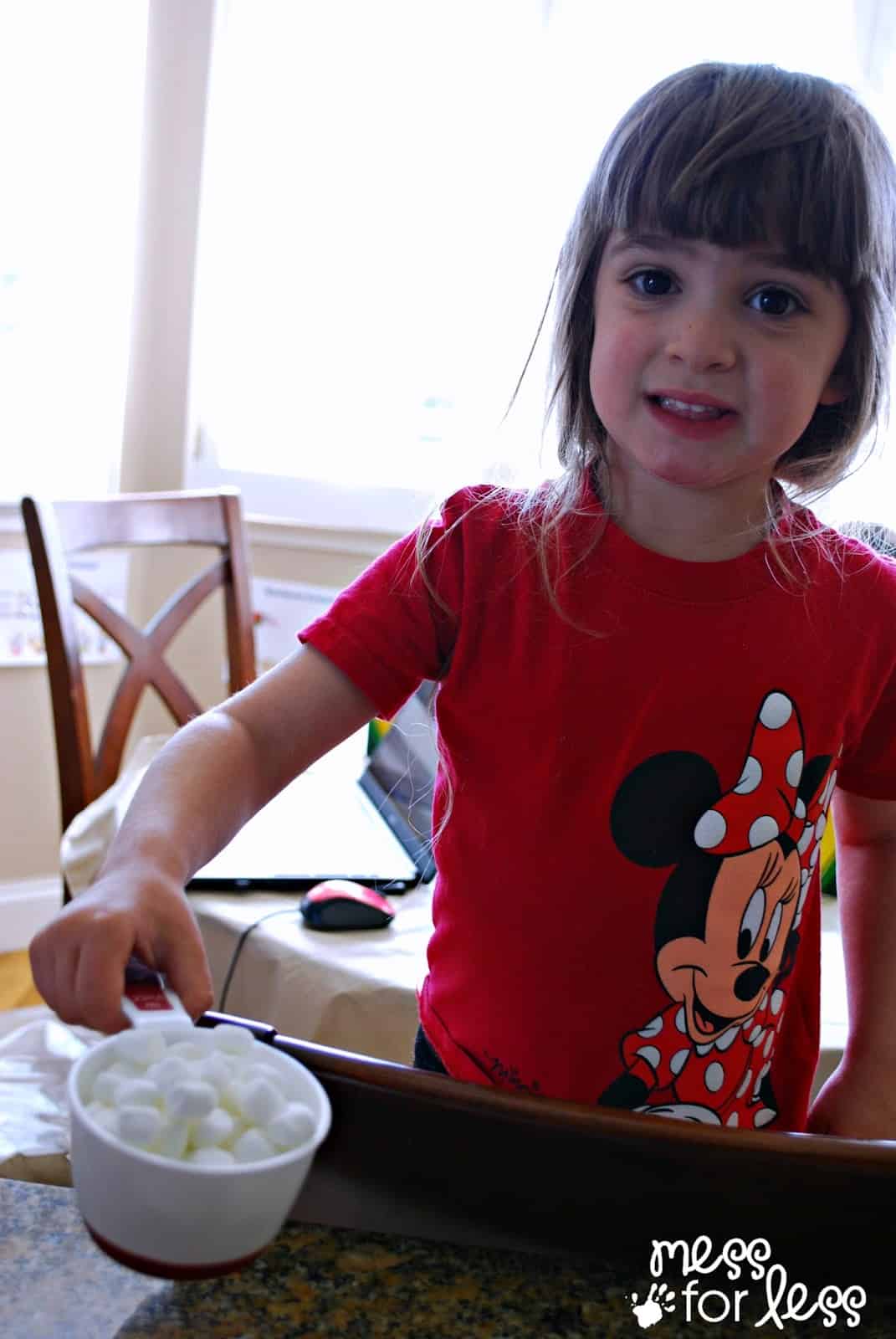 Return bowl to microwave and heat for 45 seconds. Stir and heat for another 45 seconds or until the marshmallow mixture is smooth.
Pour over 6 cups of Rice Krispies. You can also just pour the cereal into the marshmallow mixture if you used a big enough bowl. I did not.
Add in your 6 crushed Oreos and stir together until well combined.
If you have an egg mold, grease it with cooking spray, and scoop the Rice Krispie mixture into it to make an egg shape and then slide out to cool. If you don't have an egg mold, you can just form an egg with your hands.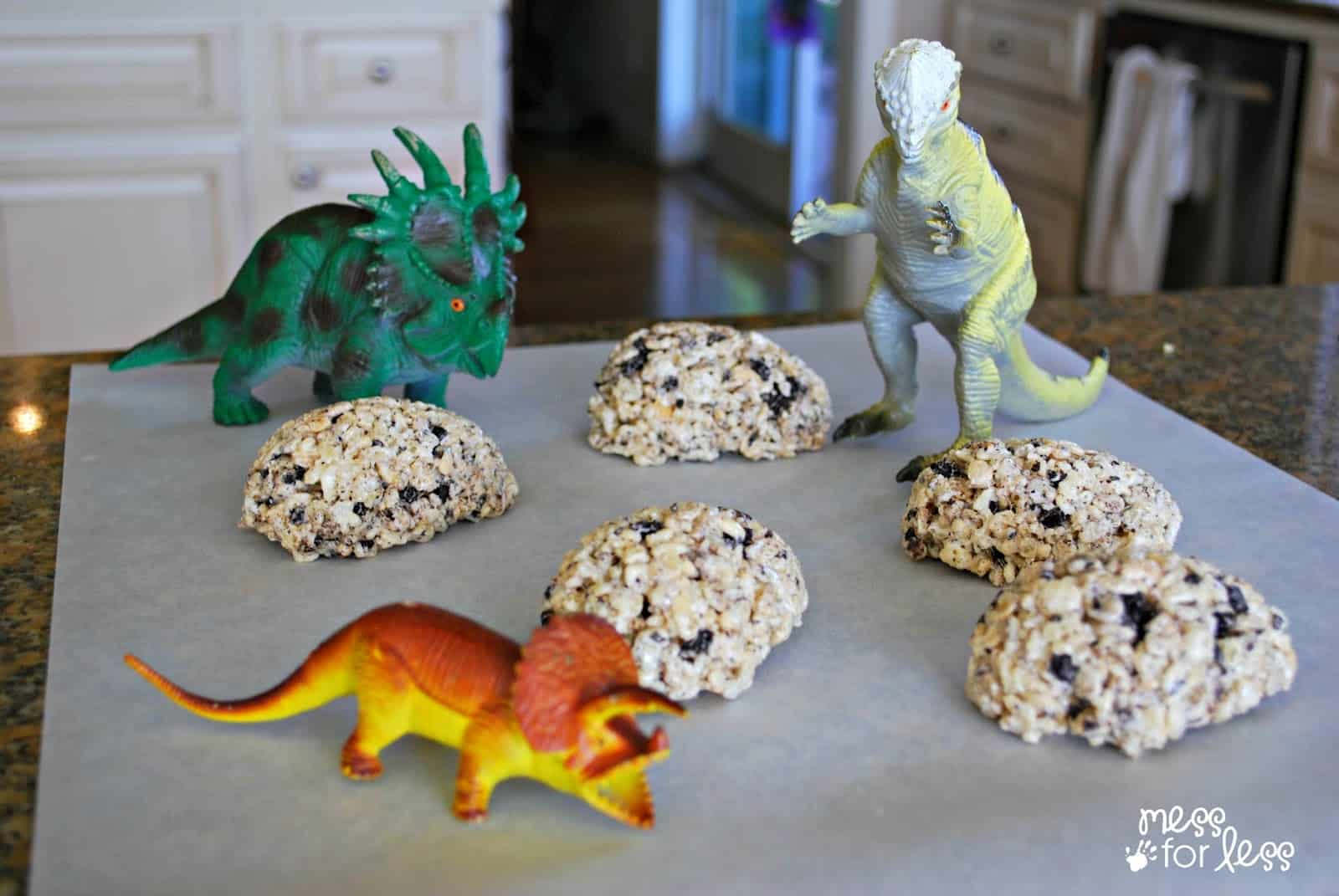 These make a great addition to a dinosaur study. The Oreos add chocolate flavor in additon to making them look more like I'd imagine a dinosaur egg might have appeared.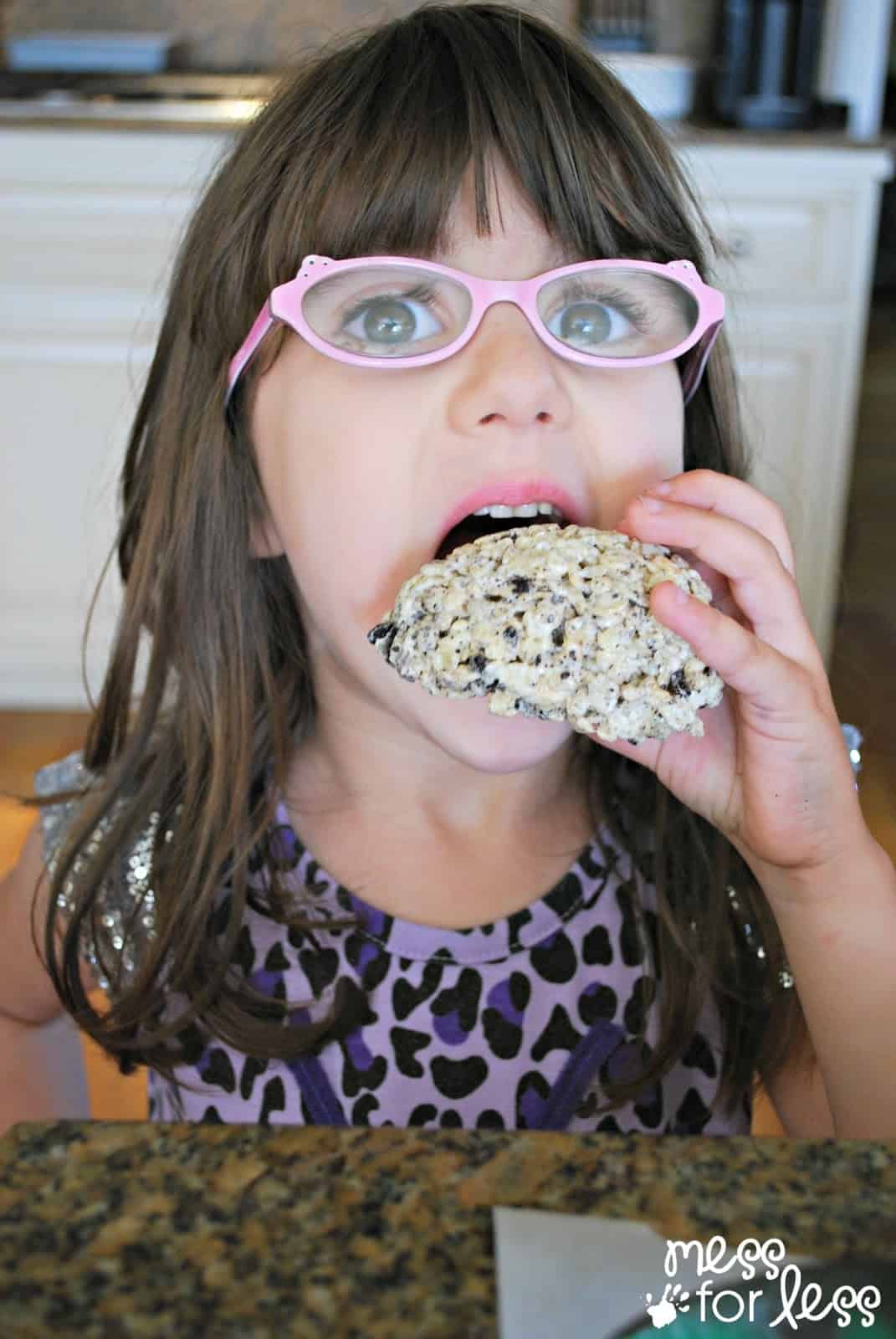 Find some other great dinosaur food ideas here:
Rice Krispies Dinosaurs from Glittering Muffins
Footprint Dinosaur Cookies from Frogs and Snails and Puppy Dog Tails
Snack-Saurus from Makeovers & Motherhood