Who doesn't enjoy a popsicle in warm weather? With days turning hotter, I decided to make some popsicles for my kids. But why make ordinary ice popsicles when you can make pudding popsicles? These Marbled Pudding Pops are made with just a few ingredients and will really cool you off on a hot day. Marbled Pudding Pops are made using a mixture of vanilla and chocolate pudding. I usually avoid making chocolate pudding because it seems like more of it ends up on my kids' hands and faces. If your kids love pops, try our Rice Krispie Treat Pops. You won't regret it!
Ingredients:
For chocolate pudding - 1 package of instant chocolate pudding 3.9 oz, 2 cups of cold milk
For vanilla pudding - 1 package of instant vanilla pudding 3.9 oz, 2 cups of cold milk
Popsicle mold or paper cups and popsicle sticks.
If you don't have a popsicle mold like we do, you can use small paper cups with the pudding layered in and a popsicle stick inserted in the middle.
Mix the chocolate and vanilla pudding in separate bowls and allow to set for five minutes.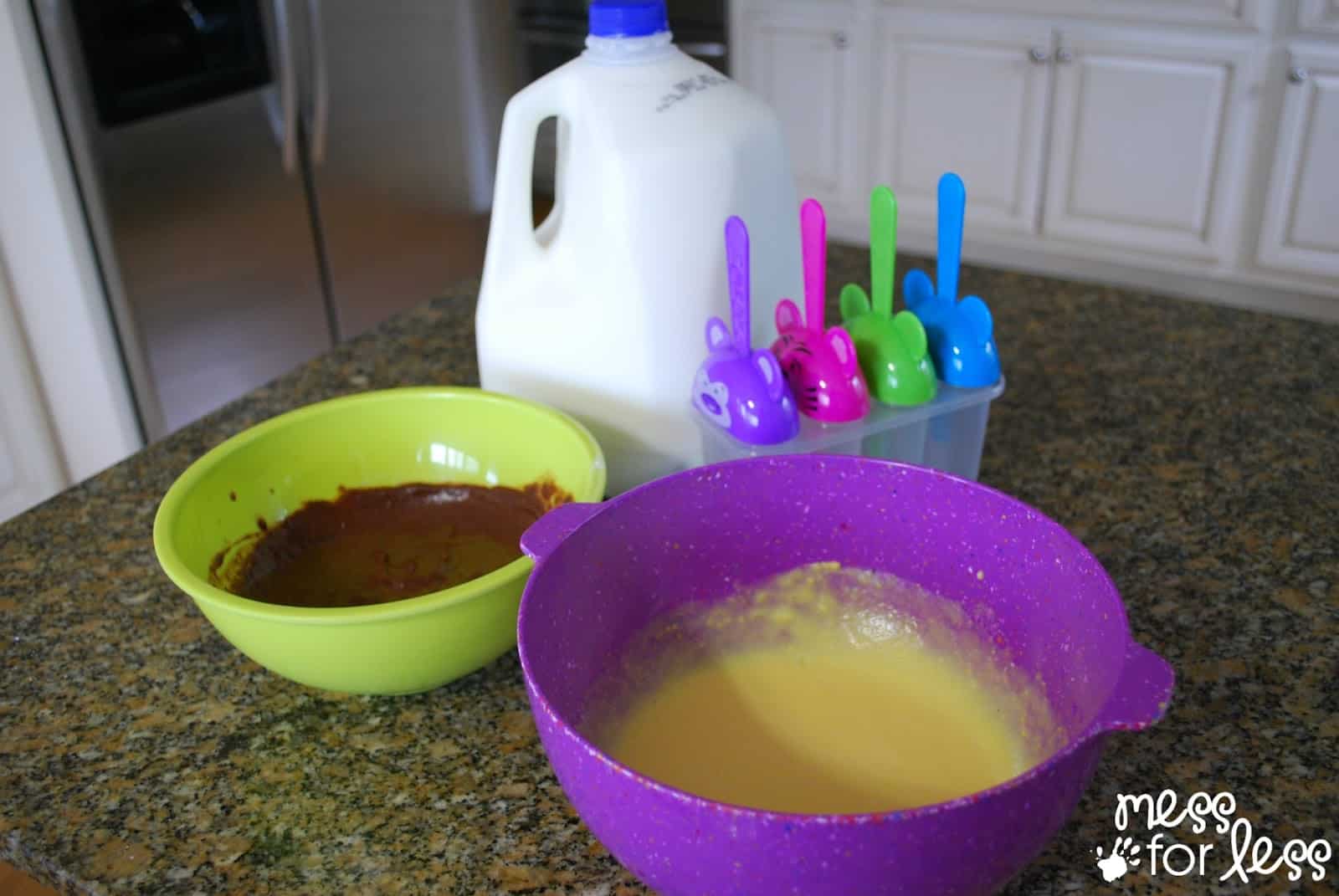 You will be piping layers of the pudding to make the popsicles. An easy way to do this is to scoop some pudding into a zip top bag and cut a triangle corner off the bottom of the bag. You can use this like a pastry bag to pipe the pudding into the popsicle mold.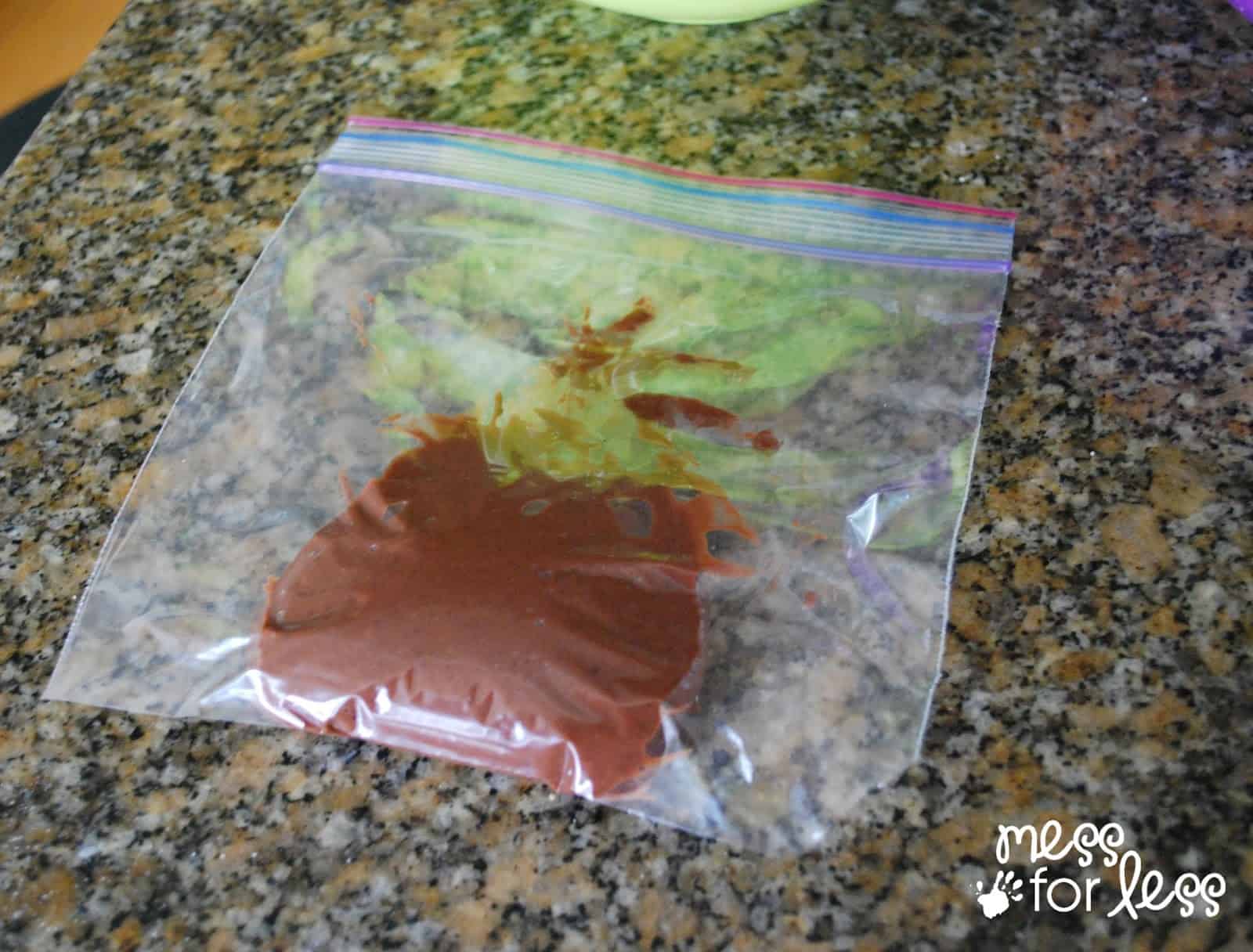 Alternate layers of vanilla and chocolate pudding into your popsicle mold or cup.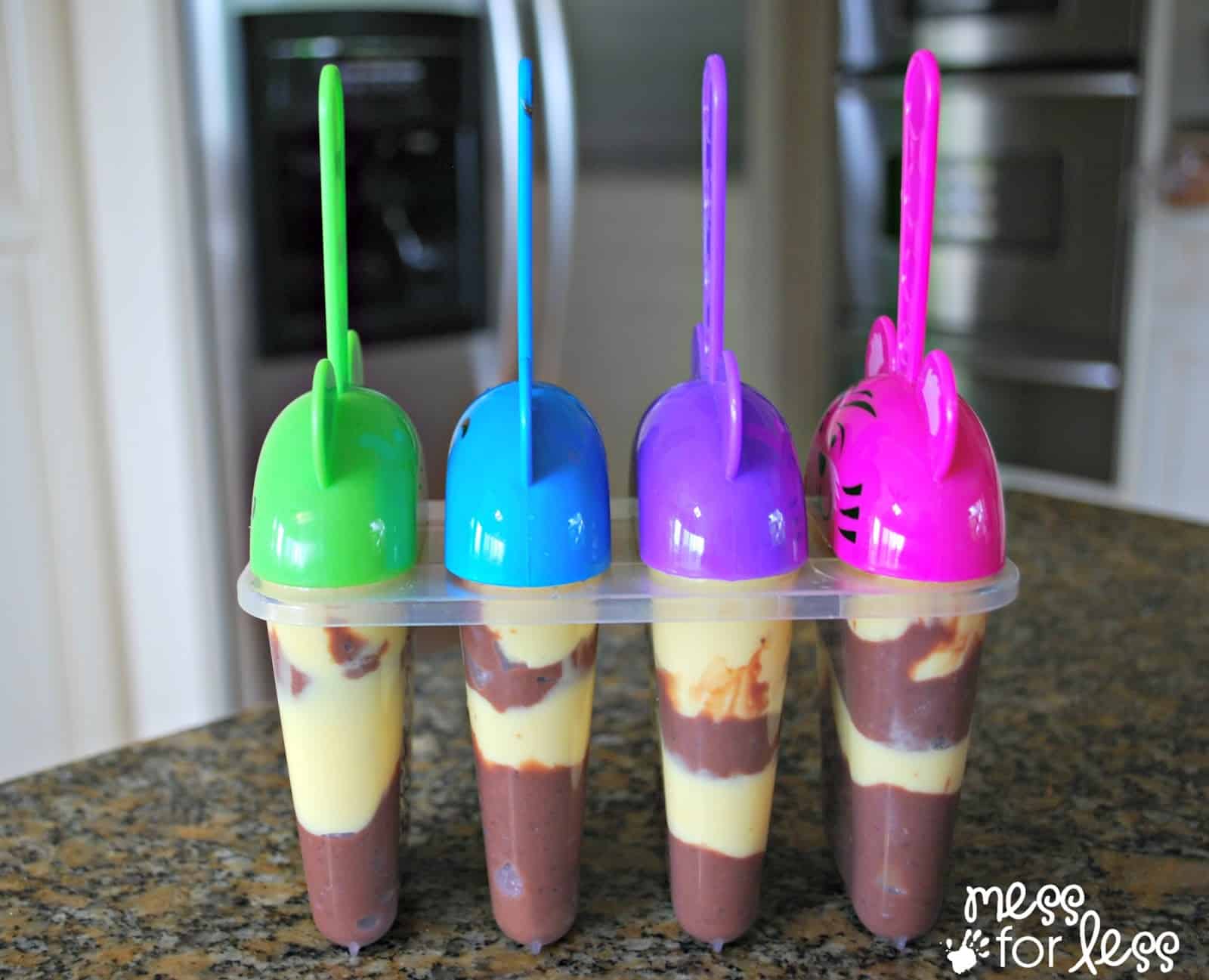 Freeze at least 5 hours. We just froze ours over night.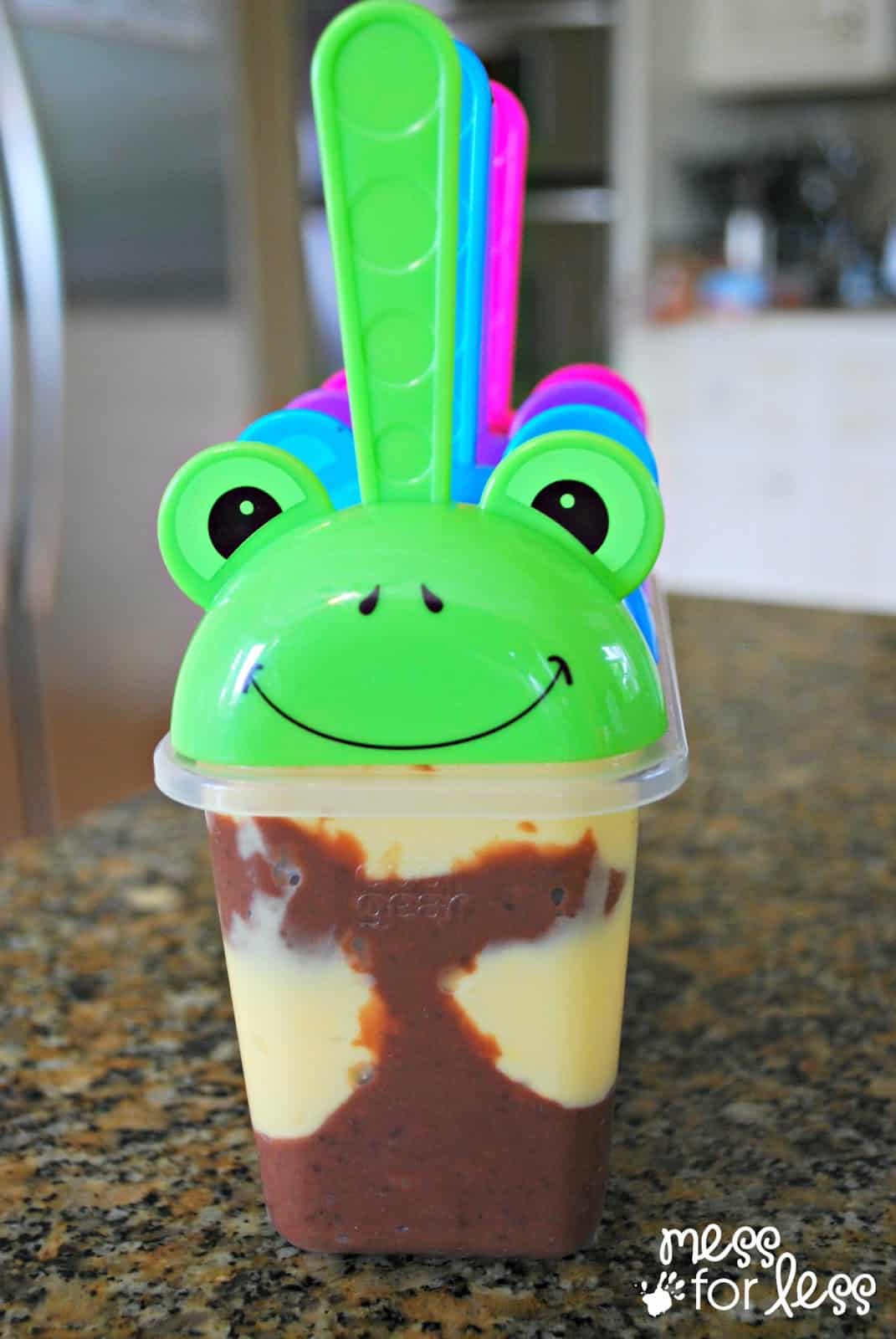 If you are going to have kids helping to make treats, you will end up with some messy kids. Particularly if they helped you lick a bowl of chocolate pudding.
My kids could barely wait to try their pudding pops, but they did have to wait until the next day for them to be ready. They wanted to have them for breakfast, but I was able to hold them off until snack time.
After much anticipation, it was time to eat our pudding pops. Now the pudding pops were delicious - a perfect treat for a hot summer day. But I have to be honest: they were messy! Even for me, and I am a mom. Here are the kind of kid faces you can expect to see if you make these.