I love receiving flowers, but the only p[problem with them is that they don't last forever. That is why these paper flowers are perfect to make for someone you love. They look pretty, last a long time, and can be created in any color combination you prefer. This
Flower Craft Idea
is perfect to make with older kids since they have the fine motor skills needed to cut out the flowers. I have included a free template that you can download to make your flowers look perfect!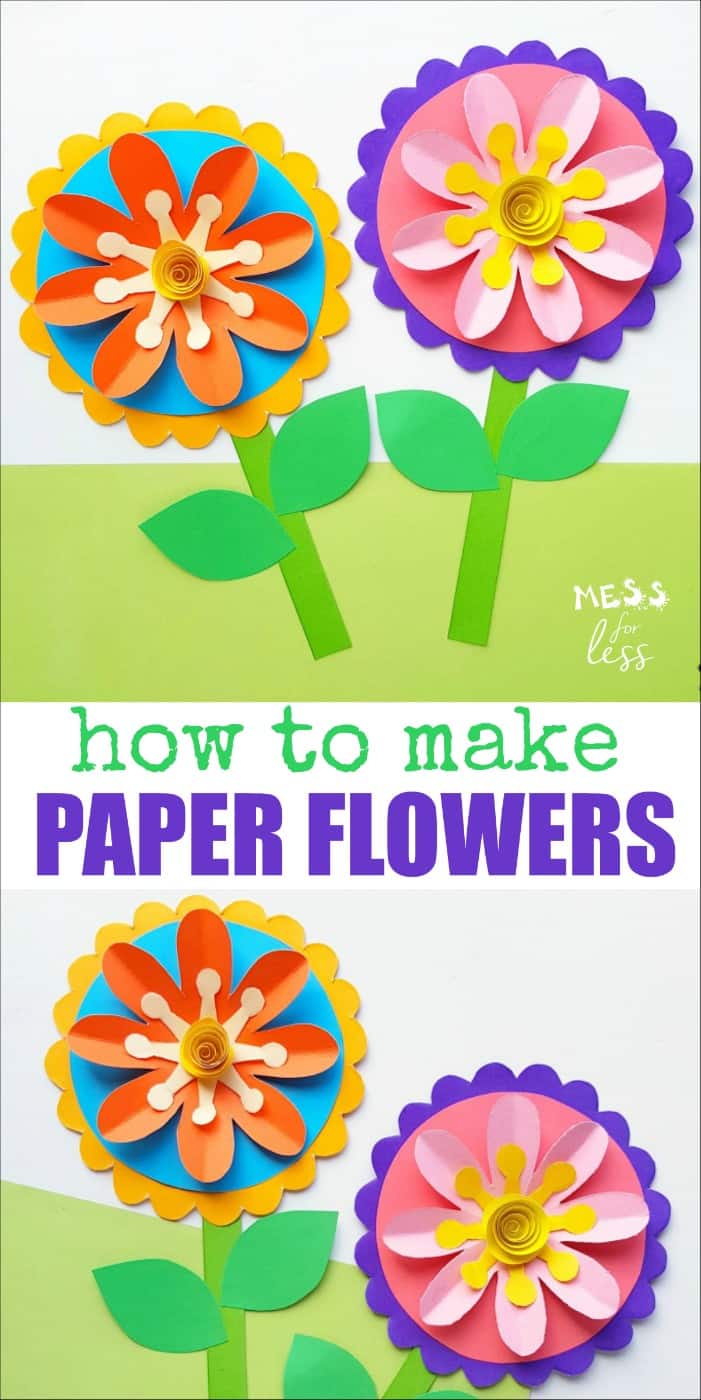 Flower Craft Idea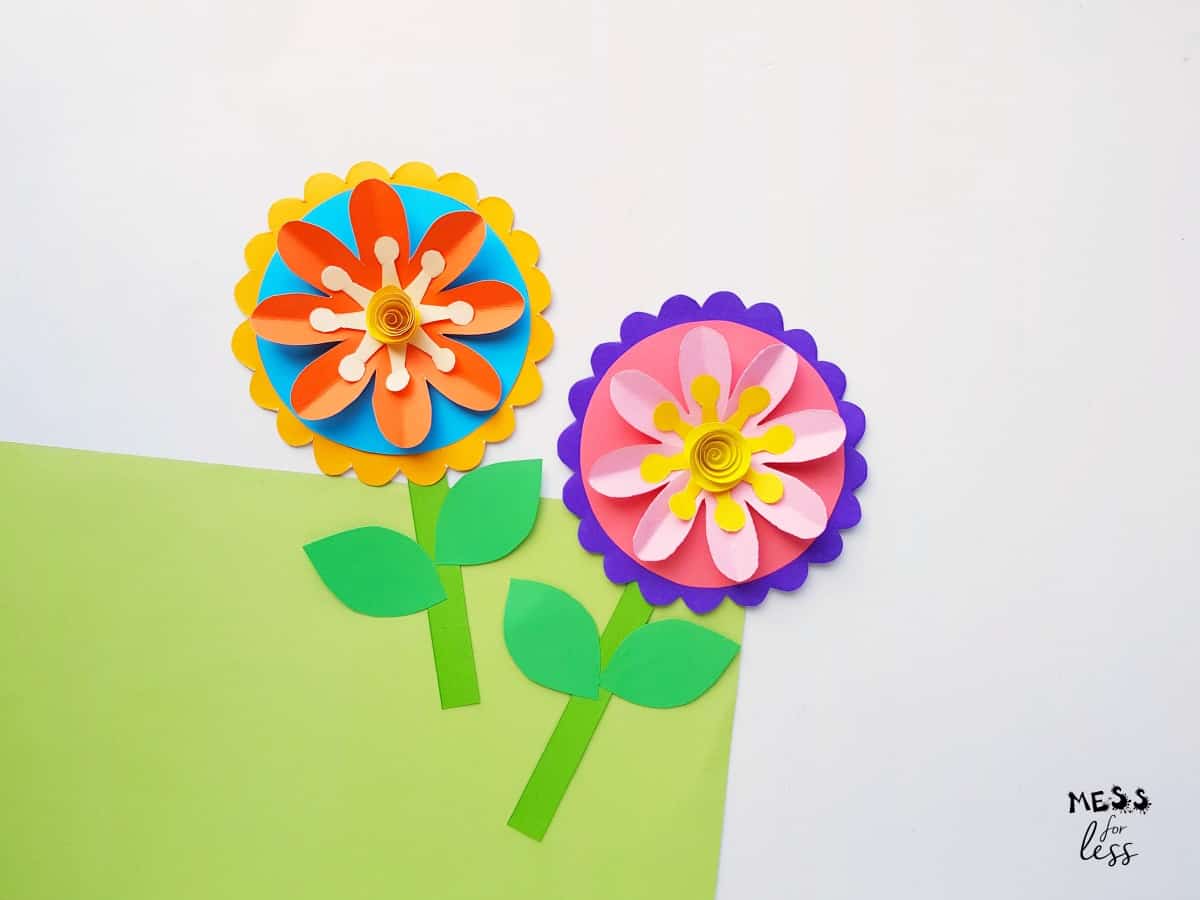 Supplies needed to make the flowers:
Pencil
Scissors
White glue
Flower template (download below)
How to make this craft:
DOWNLOAD THE FLOWER TEMPLATE BY CLICKING HERE.
Print out the template. Cut out the flower pieces. Select 4 or 5 different colored craft papers for the flowers. Trace the template patterns on the selected craft papers and cut them out using scissors.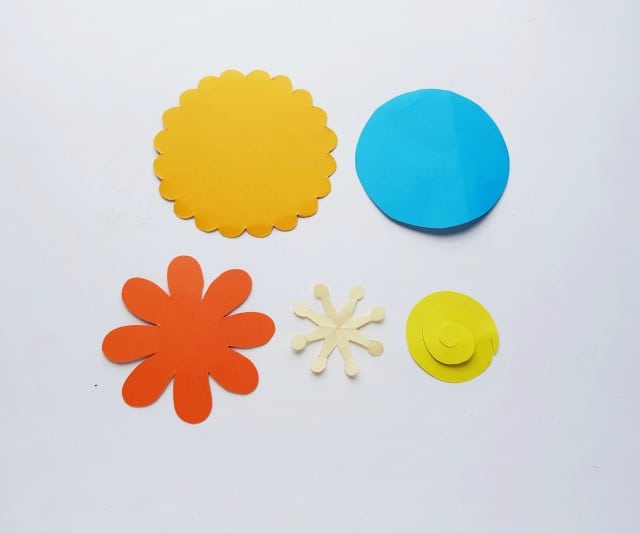 Take the spiral pattern cutout and start to roll the spiral from the outer edge.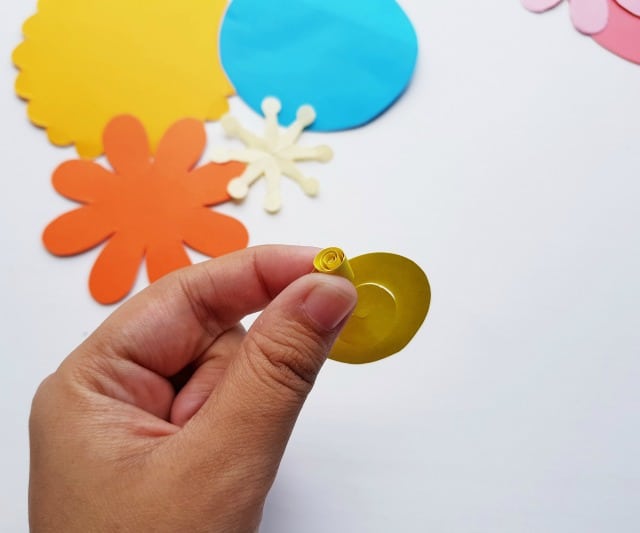 Continue to roll the spiral pattern towards the center. It will look a little like a snail.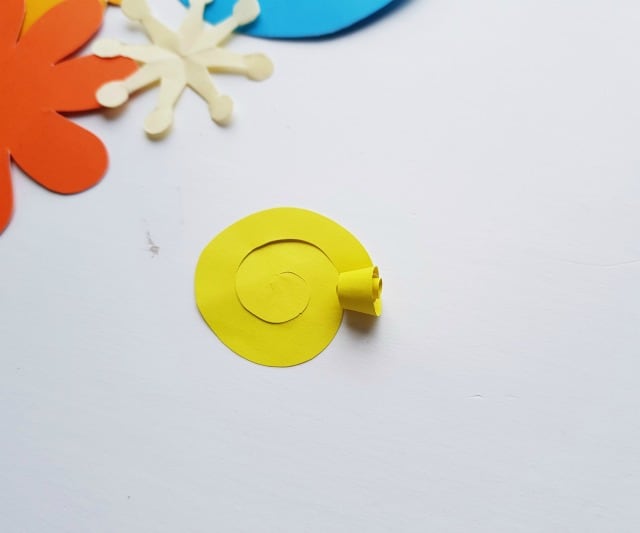 Once the rolling reaches the center, allow the rolled spiral pattern to loosen up a little. Apply a drop of glue on the center to secure the spiral roll.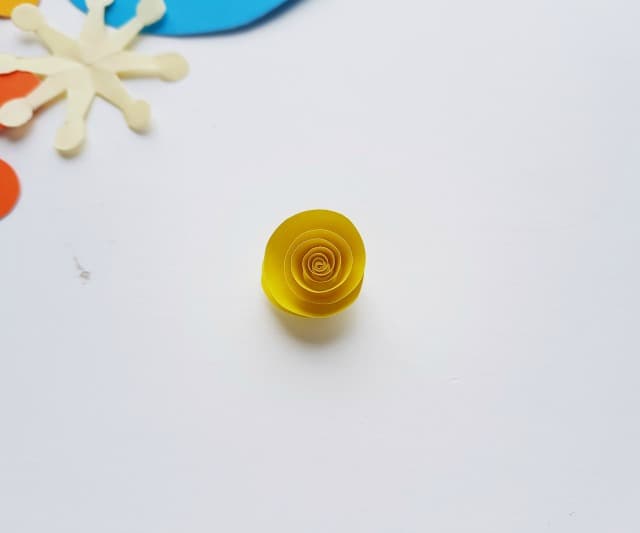 Grab the flower pattern cutout. Create crease from the tip of a petal towards the center of the flower pattern by folding the paper. Do the same for each petal.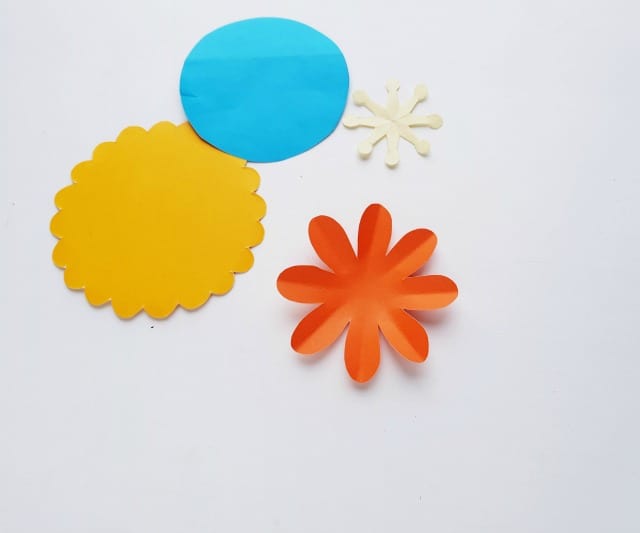 Take the snowflake pattern cutout and glue it on the center of the creased flower pattern.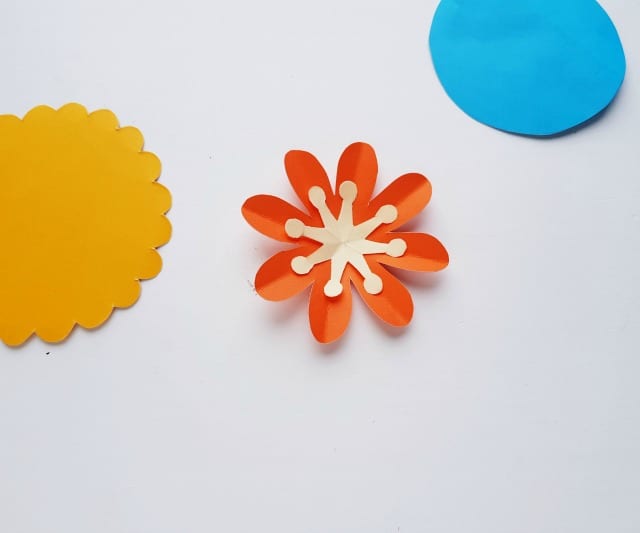 Glue the rolled spiral pattern to the center of the snowflake pattern. Glue the flower pattern to the circle shaped cutout. Apply a drop of glue on the scalloped border paper cutout.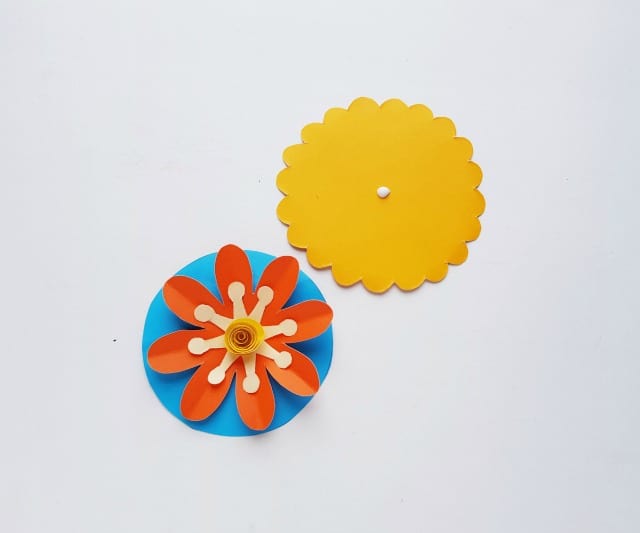 Now place the round paper on the center of the scalloped border paper cutout to create your beautiful flower craft.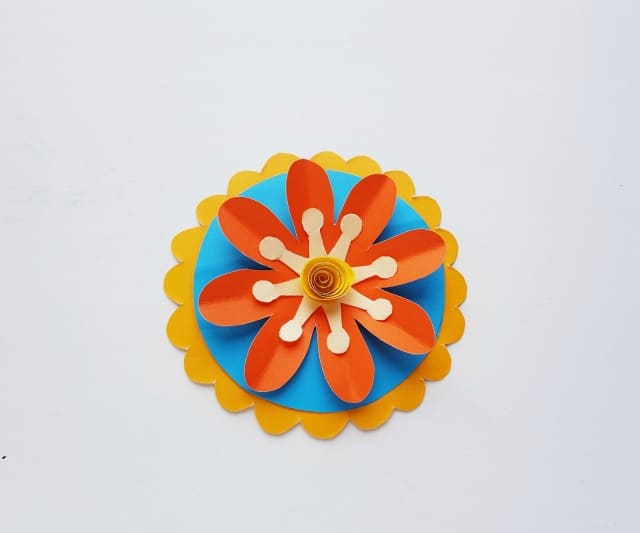 Now your flower is done! You can add more layers if you want, just make sure to adjust the size and pattern.
Cut out a stem and leaf patterns from green colored craft papers and attach them to the flowers.
You can use these paper flowers as a decoration, on a homemade greeting card, or as art. It's up to you!
KiwiCo
If you are looking for more fun ways to engage your kids, I highly recommend KiwiCo. As a former teacher, I was really impressed with the quality of materials found in KiwiCo. Some moms have told me that they want to do activities like I do on Mess For Less with their kids, but they just don't have to the time to go buy all the supplies and prepare them for the activity. KiwiCo is the perfect solution. Every month your KiwiCo will focus on a particular theme like Colors, Dinosaurs or Gardening. KiwiCo offer a variety of projects ranging from crafts, imaginative play, science experiments and more.
If you liked this flower craft idea, you'll love: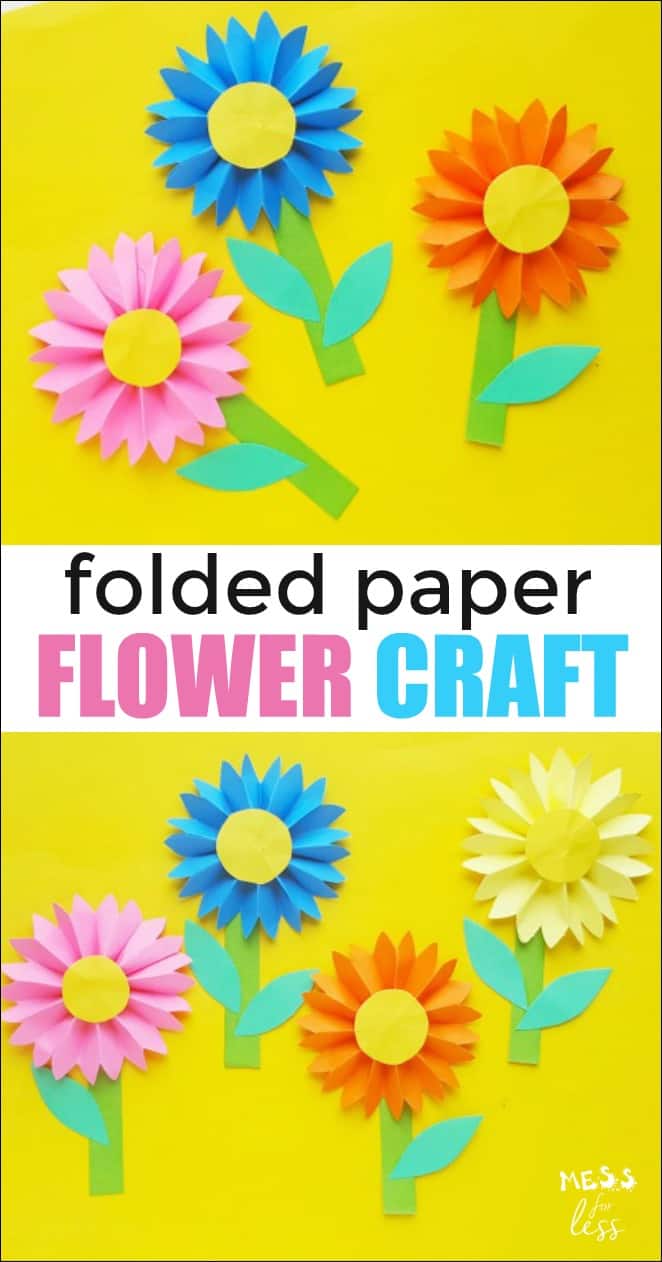 How to Make a Paper Butterfly Craft