My kids are on Spring break so I have been trying to come up with some fun activities for them that will keep them busy. This Invitation to Create with Googly Eyes was inspired by an art book that my daughter was using. We always have googly eyes and paper around, so this really required little set up. The possibilities to create are pretty endless. My kids were occupied for over an hour making animals and people with a variety of googly eyes. When we were done, we made our own googly eye art gallery. For another fun project using googly eyes, check out our Paper Plate Ladybug Craft.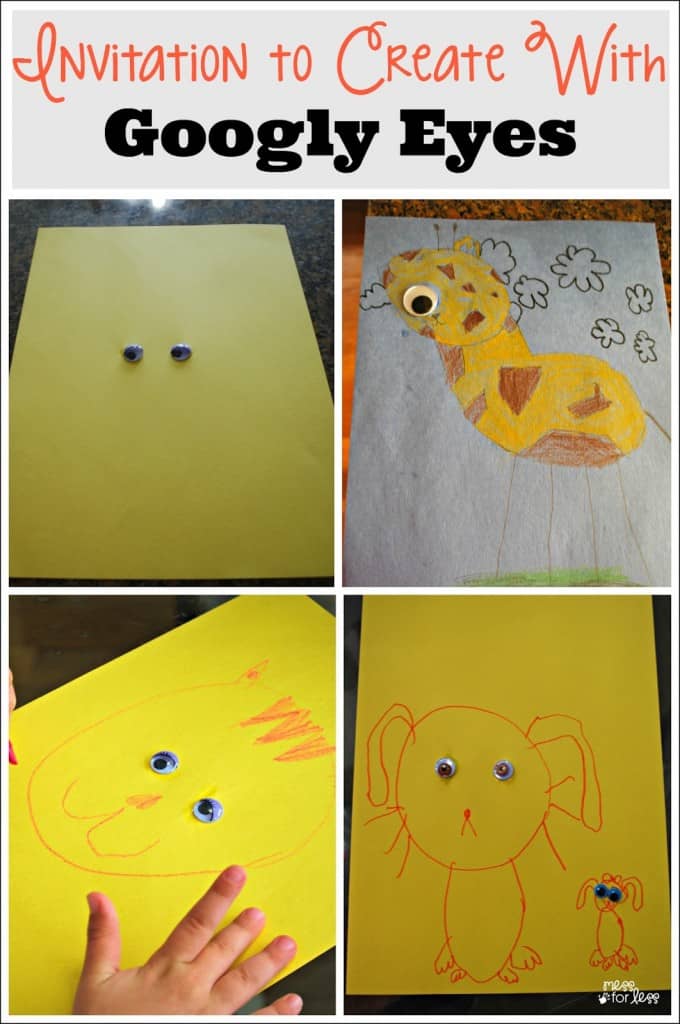 You will need:
My daughter loves this Eyeball Animation Drawing Book. What makes it so fun is that it includes blank paper with holes cut out to reveal these giant moving eyeballs. Kids can draw whatever creature they want around those eyeballs.
The book inspired me to glue different types of googly eyes onto paper. On some paper I even glued two sets of googly eyes.
When the glue dried, I provided my kids with the paper and some art supplies and watched to see what they came up with.
I just love this little bunny that my six year old drew.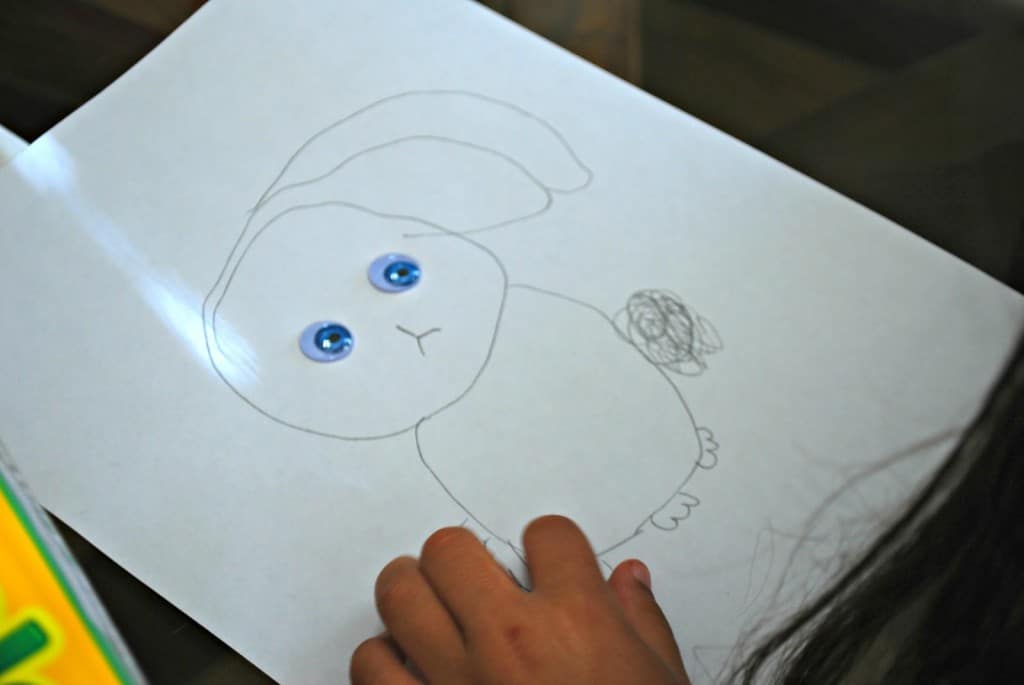 One of my daughters makes very detailed drawings and her googly eye pictures were no exception.
The kids also tried picking their own googly eyes and gluing them on themselves. This gave them greater control over the process.
Different types of eyes and various placements can totally change a picture.
You can certainly do this project with one kind of googly eye, but having a variety of colors and designs makes things more fun.
My daughter got creative and used just one eye to make a giraffe facing the side. She is still learning about perspective so its nose and mouth are facing the front. Don't you just love six year old artists?
For more kids art projects check out: