My family and I are somewhat Disney theme park obsessed. Having lived on the east coast for most of my life, my theme park of choice was Walt Disney World. Since moving to California, we frequent Disneyland more often since it is drive-able and we don't have to fly across the country. But I must confess, my heart belongs to Walt Disney World. There are many reasons for this but I think it comes down to the fact that I have many childhood memories there.
My kids have been to Disney World a few times and love it just as much as my husband and I do. So when they heard that we had saved enough for a trip, they couldn't contain their excitement. When our trip got to be a month away they were practically bursting with anticipation. They kept asking me, "how much longer until we go?" And when I would respond, the kids would ask, "is that a long time?" To help answer that question for them in a way they could understand, I decided to create a visual reminder of how much time was left before our trip. And so our Disney World Countdown calendar was born. It is easy to make and can be used again and again for future trips. Be sure to also check out these Kids Activities to Prepare for a Disney World Trip.
You will need:
Red and black poster board 18 x 24 inches
Scissors
Glue stick
Punch out letters (or your can use letter stickers)
Mickey head cutout (download below)
Download the free Mickey head cutout by clicking here.
If you print it onto card stock then the stencil will be more sturdy. Cut it out and use it as a stencil to trace 30 heads onto the black oak tag.
Cut out the 30 heads. This task can be a little repetitive, so I recruited my husband and visiting mother in law to help me.
Arrange the 30 heads on the red oak tag, but do not stick them on yet. You will arrange the heads into six rows of five heads each.
Using your gold marker, number each Mickey head from 1-30.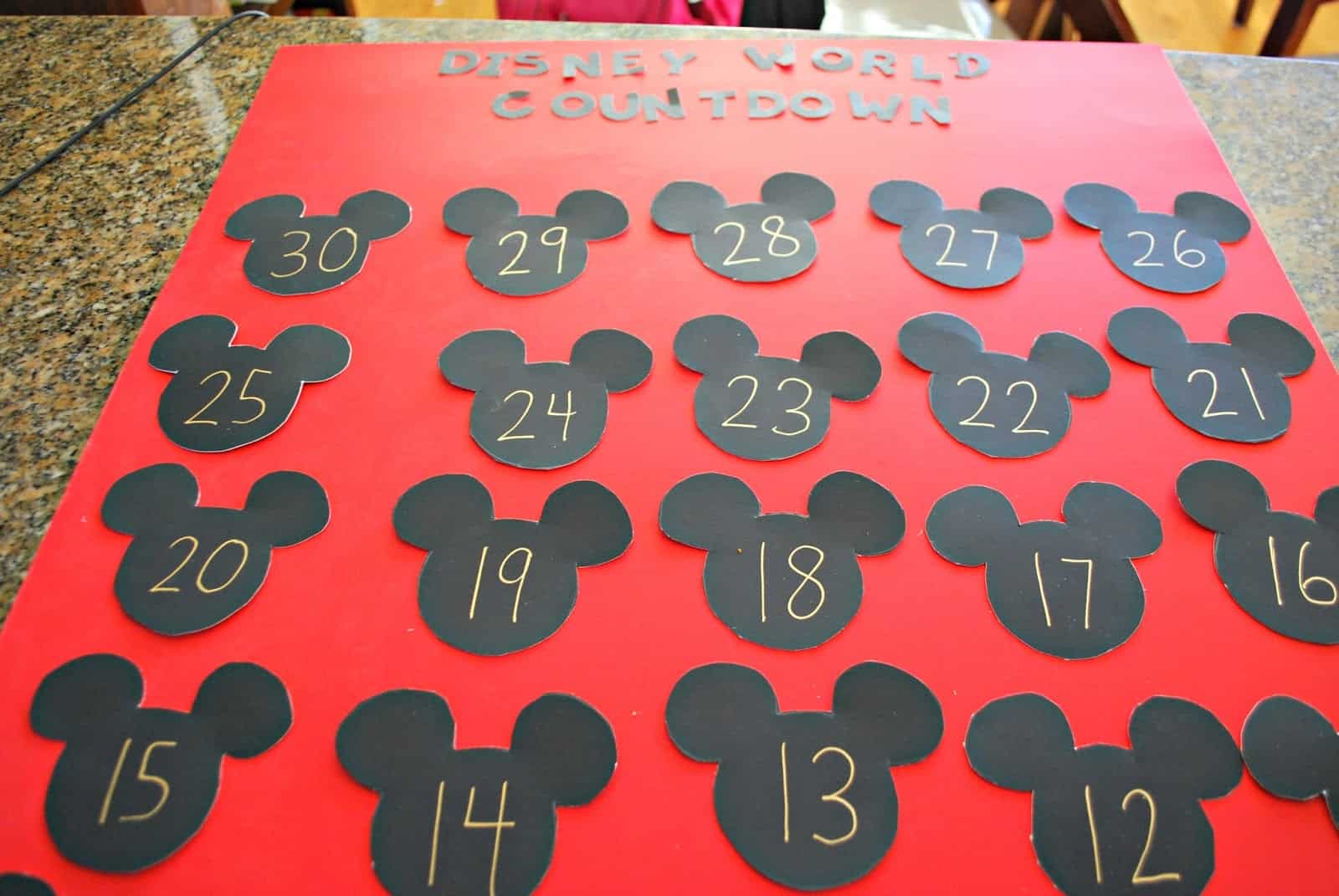 Stick a velcro dot into the center of each Mickey head. For my calendar I attached the loop side (soft and fuzzy) to the Mickey head. Then I attached the hook side to the it and peeled off the backing before attaching it to the calendar. This was the easiest way to make sure the velcro was in the right spot.
Now your Disney countdown calendar is ready to decorate. We added some of our Disney World stickers but didn't want to make it too busy. Feel free to personalize it with as many as you wish.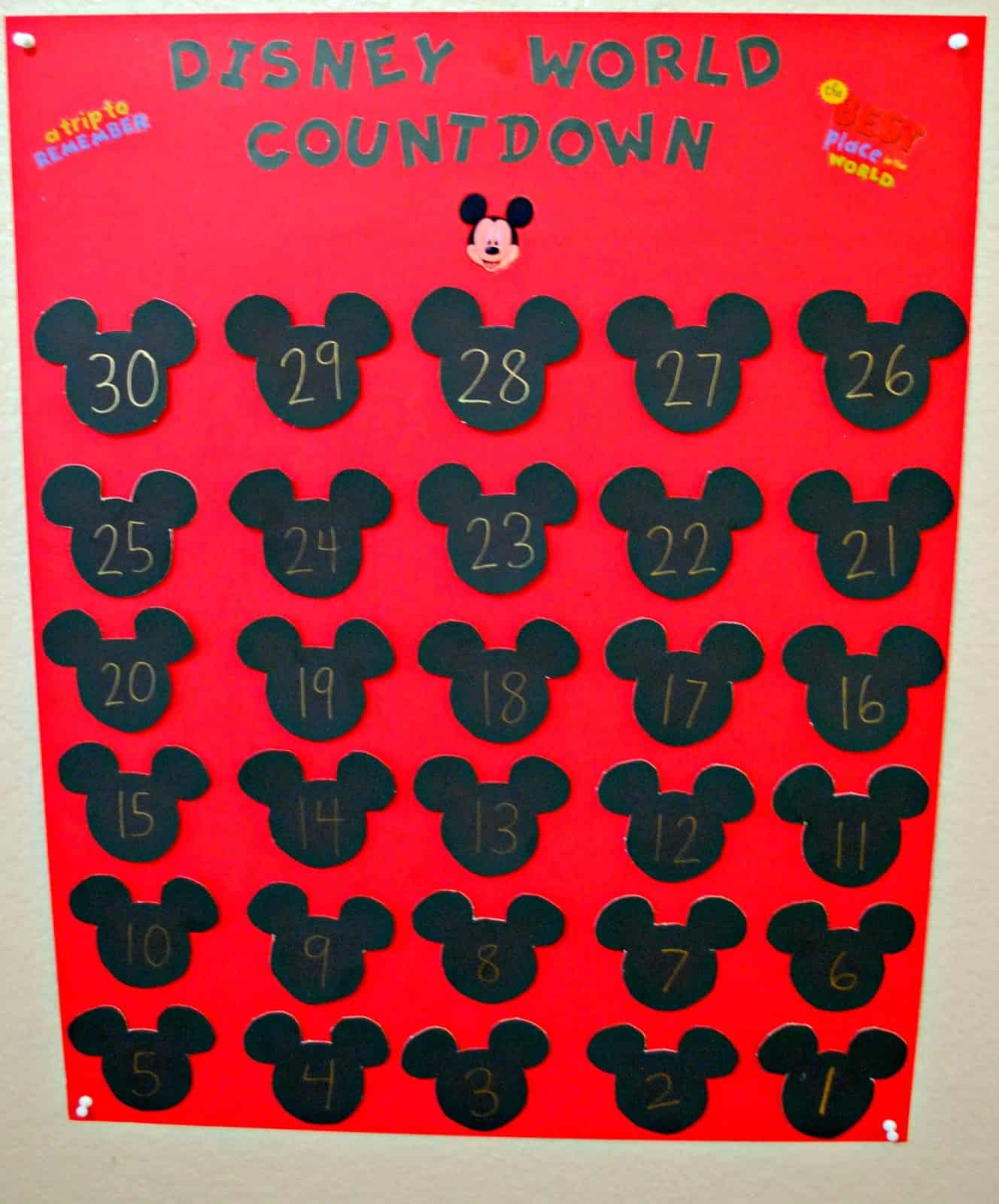 We attached the countdown calendar to the wall using thumbtacks and each morning my kids got to pull off a head as we counted down the days. The calendar provided a tangible way for the kids to see how many days we had left until our trip. They got so excited as the weeks went by and they got to watch the Mickey heads dwindle. Each time they removed a head, they knew they were one step closer to their Disney World trip.
For more DIY projects check out: