If you are like me, then you have tons of plastic eggs lying around. They seem to multiply this time of year. If you are looking for a use for all those eggs you can try this egg-cellent Easter Egg Letter Matching Game that will help your child learn the alphabet and play at the same time. You will also enjoy Paper Bag Donkeys.
Jump to:
🥚Why this Easter Egg Letter Matching Game is Awesome
Young learners will enjoy this fun Easter activity
Pre-readers will practice their letter recognition and color recognition skills.

🖍️Supply Notes
Plastic Easter eggs - 26 plastic eggs, the kind that opens up in the middle
Permanent marker - to write each letter of the alphabet on the eggs
Basket - to hold the halves of the eggs

📋Step by step instructions
STEP 1: Write an upper case letter on each egg with the permanent marker. You will want to make sure that you write it in such a way that when taken apart a kid can figure out how to put it together again.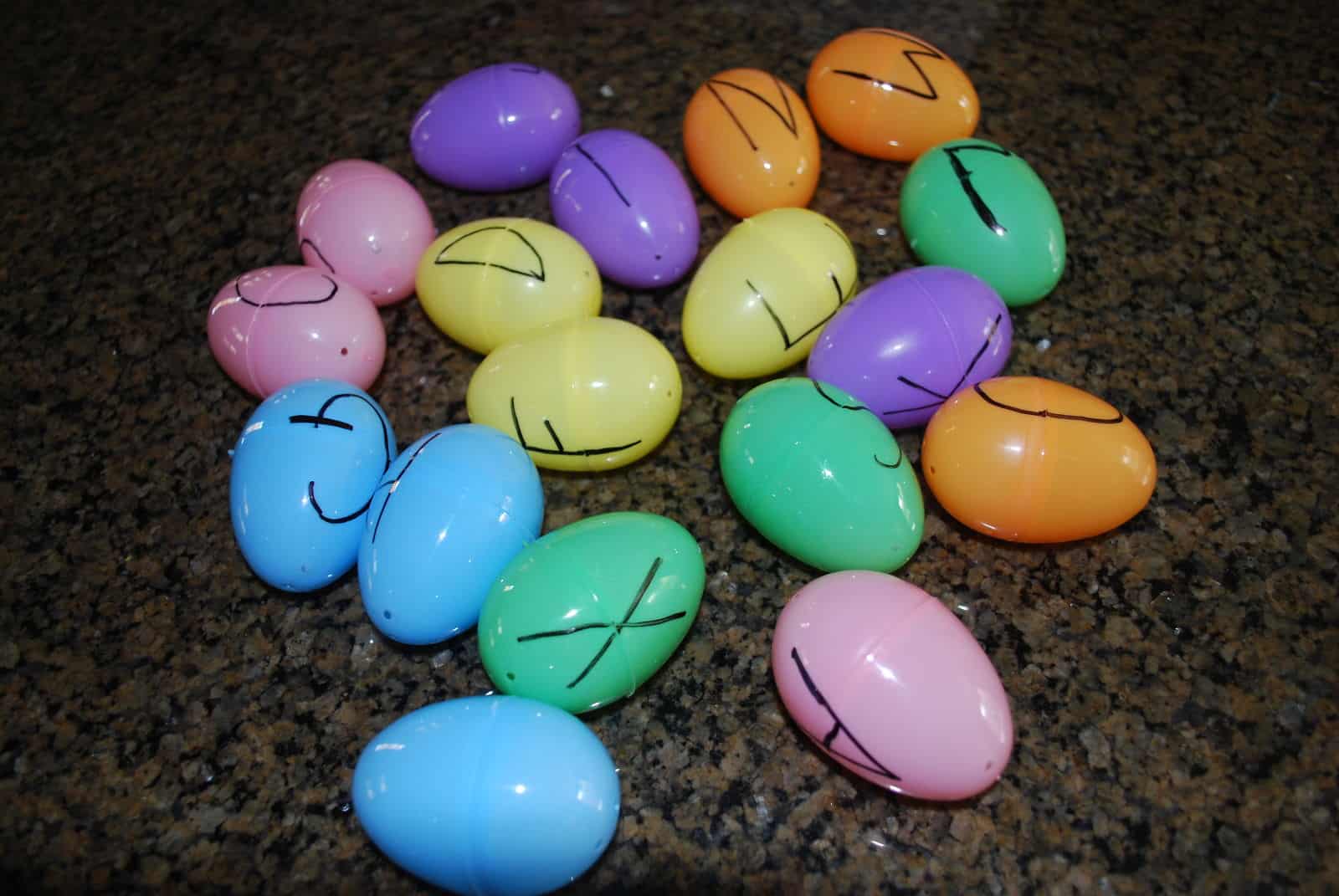 STEP 2: Break the eggs in half and put them in a basket.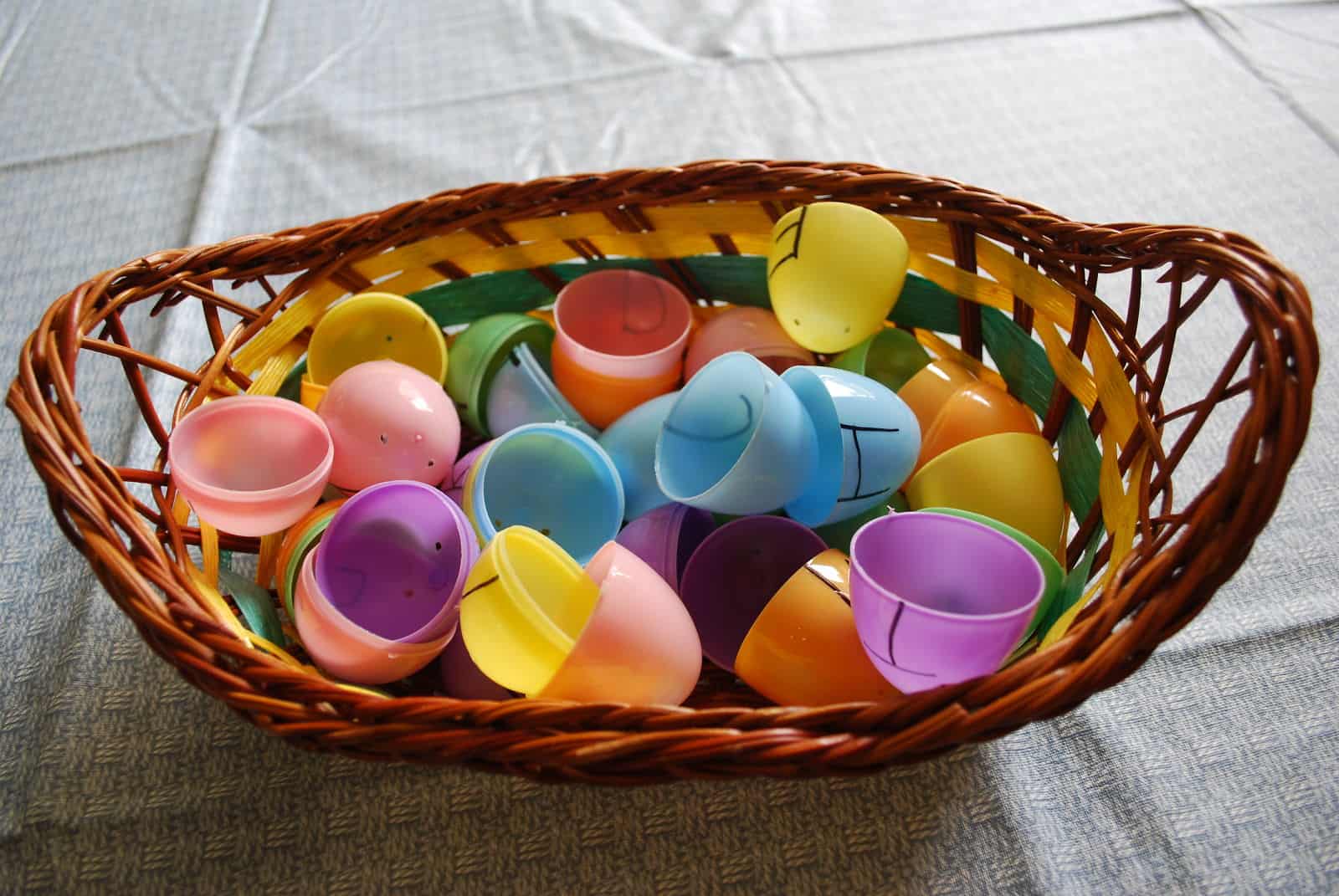 STEP 3: Have children try and put the eggs back together to form the letter.
My girls love puzzles and when I told them we had a new egg puzzle to put together, they were intrigued. I wasn't sure if they could do it or not. They are three and a half and I have done this with Kindergarten students. But they were able to do them all and are still playing with this Easter Egg Letter Matching Game days later.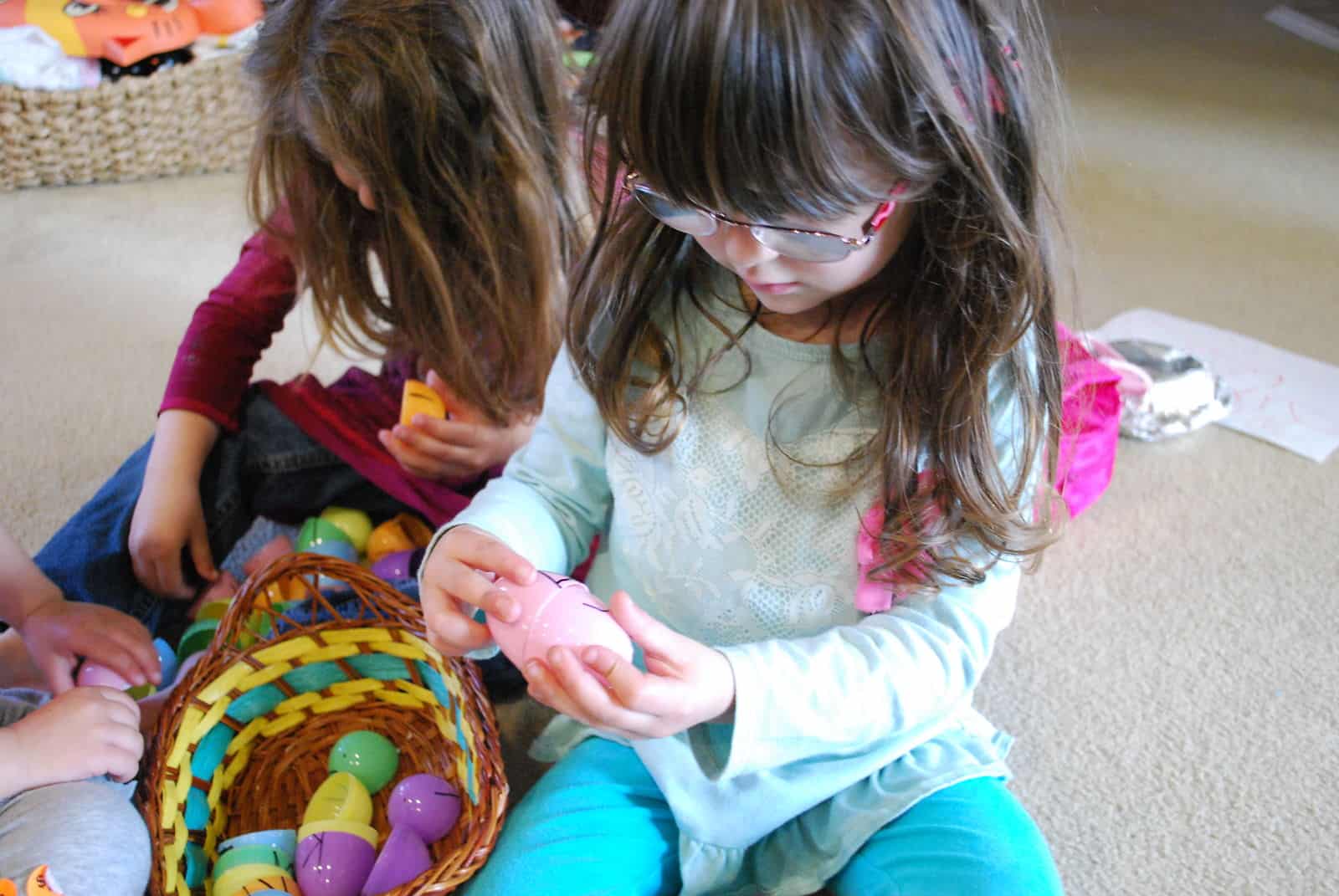 I think it helped that they were searching for eggs that were the same color to put together. Once they put them together, they would twist them until the letter lined up on the top and bottom half of the egg to see if they had the correct letter. A great egg-stention (you know I had to go there!) and another Easter egg idea is to have the kids line up the eggs in alphabetical order when they are done. This is why it helps to have 26 eggs.
🖍Do your kids love crafts?
If you are looking for more fun activities for kids, check out Green Kid Crafts, an earth-friendly monthly craft subscription box for kids that sparks creativity while teaching kids respect and love for the environment. These boxes are themed and each month will be filled with fun projects and creative activities than can be enjoyed by kids from ages 3-10.

Since Green Kid Crafts is an earth-friendly company, they use sustainable, safe materials in all of their products. They also give a portion of each sale to environmental non-profits. Learn more about a monthly subscription to fun!
✂️Expert Tips
Tip 1: Instead of writing one letter on each egg, you can write a lowercase letter on one half of the egg and an uppercase letter on the other half.
Tip 2: After writing the letters with the permanent marker, give it a few minutes to dry before using.

🤷🏻‍♀️Craft FAQs
What age do you recommend this for?
My kids did it at 3 ½ but it would be great for pre-k, preschool and kindergarten students or 4-5 year olds.

🐰Related posts