One of the pitfalls of blogging about kids activities is that your kids end up expecting activities. A lot. My four year old asked me to make an activity for her the other day. I didn't have anything in the hopper and didn't have a lot of time to prepare something, so I grabbed some items from my craft closet and gave them to her, hoping she would figure out something to do with them. Yes, my kids are basically running the blog now. I was pretty proud of the
Fine Motor Skills Activity for Preschoolers
that she came up with. We love working with q-tips and straws as you can see from our
Q-Tips and Straws
fine motor activity. They are affordable items to have on hand and can be used in an endless amount of ways. If you have a child in preschool and you want to provide them with fun fine motor practice, be sure to check out
18 Fine Motor Skills Activities for Kids
for more inspiration.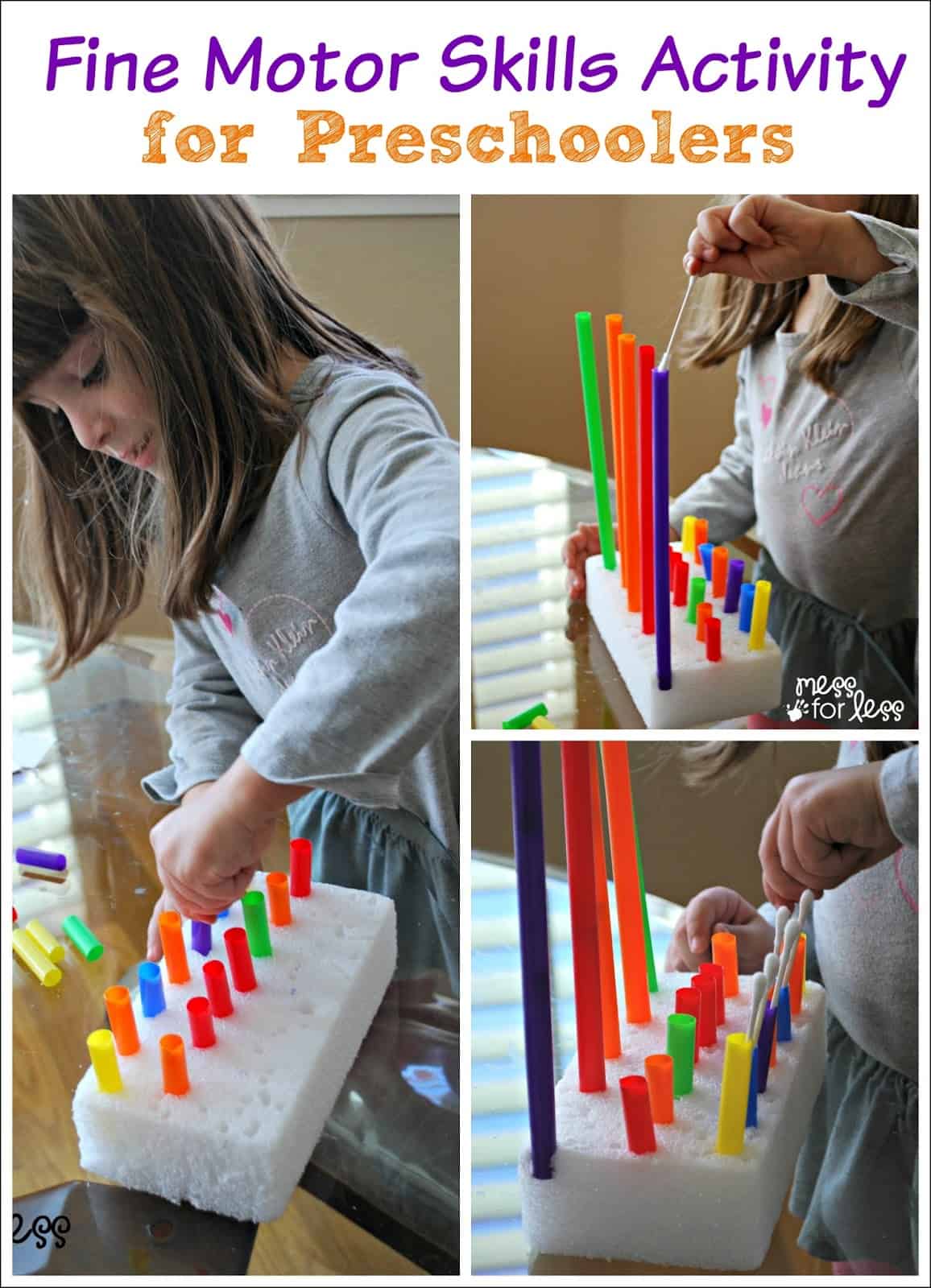 You will need:
I cut some straws into smaller pieces and left some intact. I gave these to my preschooler, along with a piece of foam and q-tips. I was curious to see what she would come up with.
Almost immediately, she started pushing the small straws into the foam. She didn't make a pattern with the colorful straws, but this can be a great way to practice pattern making as well.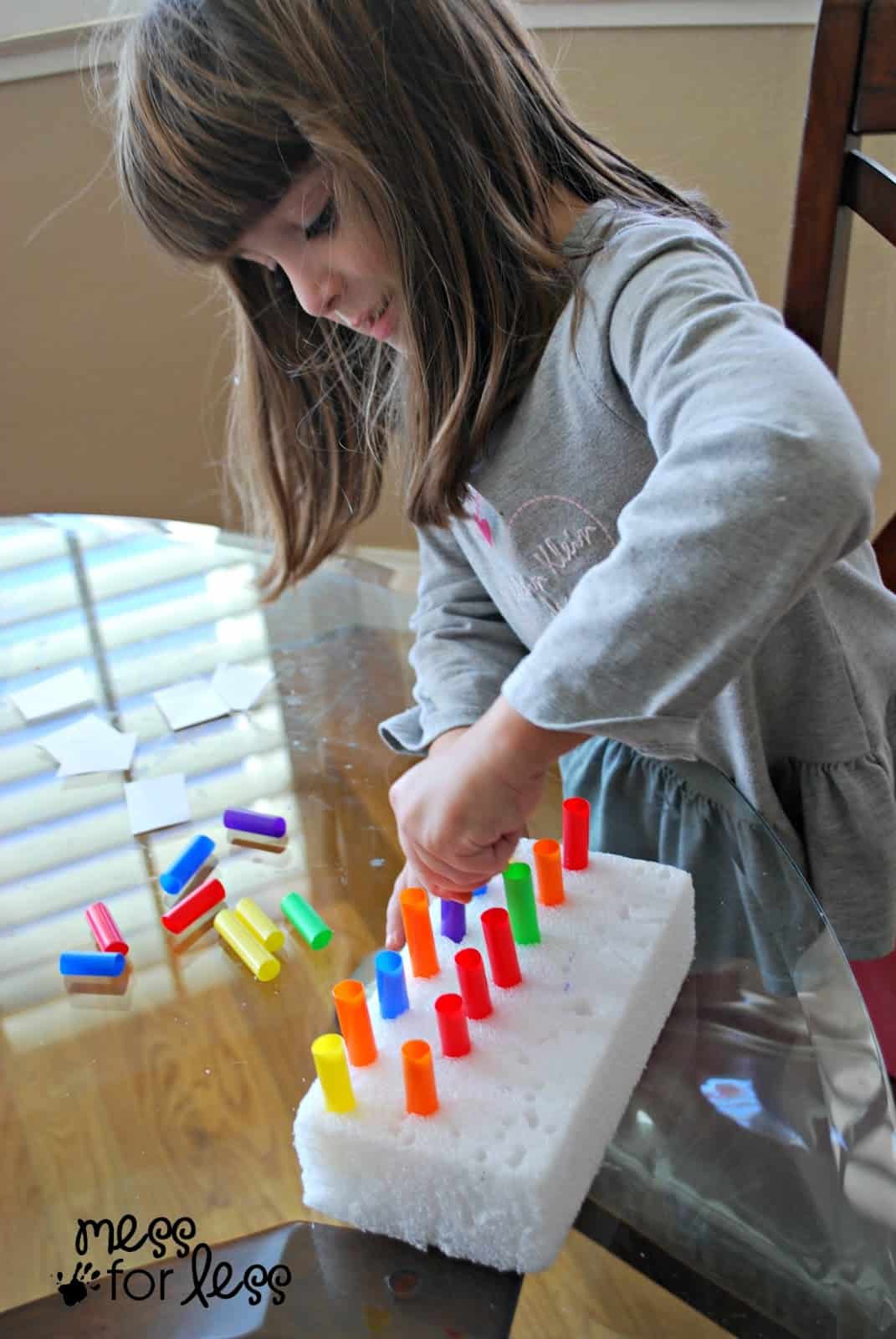 When she finished with the short straws she added some long straws to the back. She then decided to see if she could drop q-tips into the longer straws.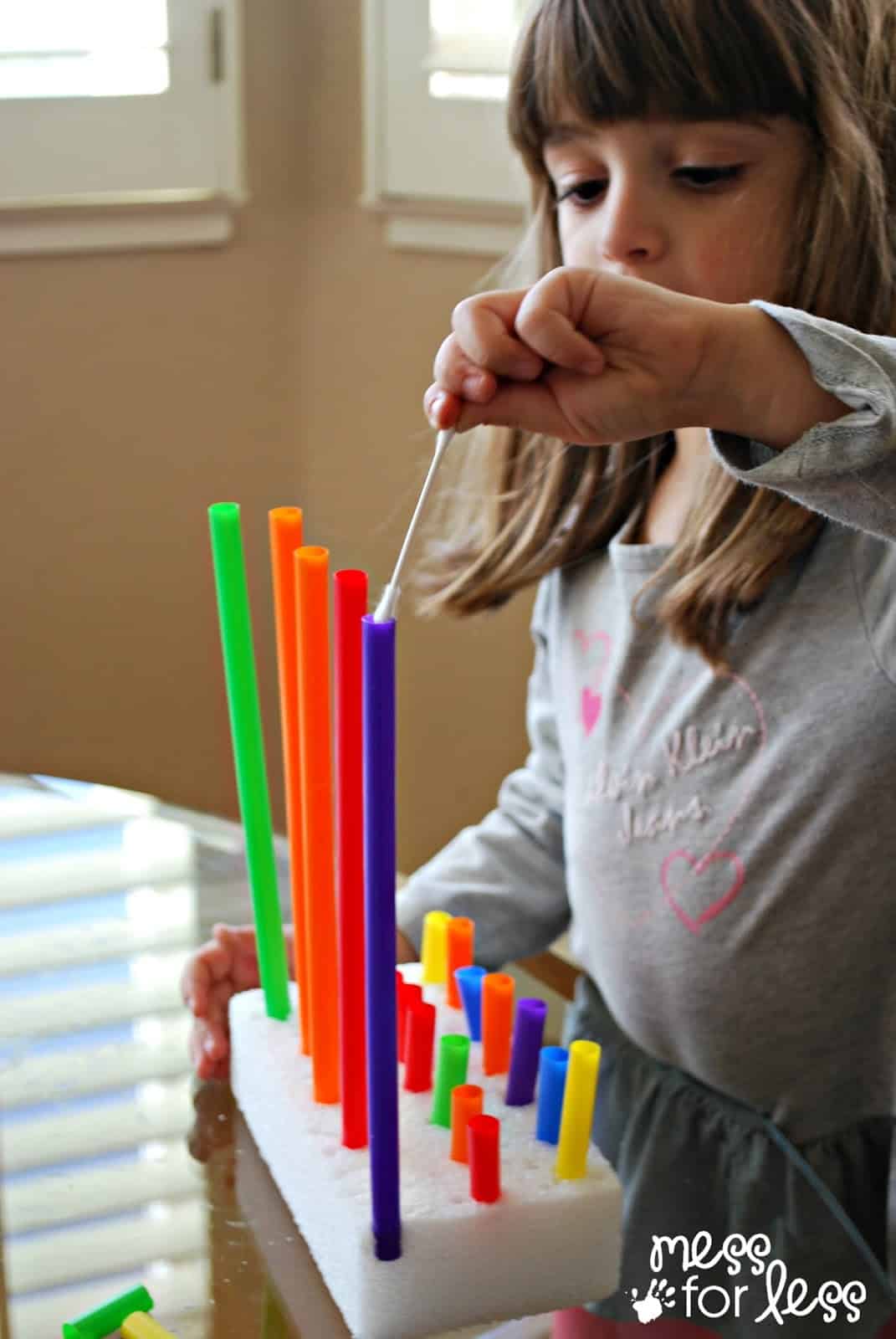 This was so much fun that she kept dropping q-tips into the long straws curious to see how many she could fit into each one. You can encourage kids to estimate by having them guess how many q-tips they think will stack up in a long straw.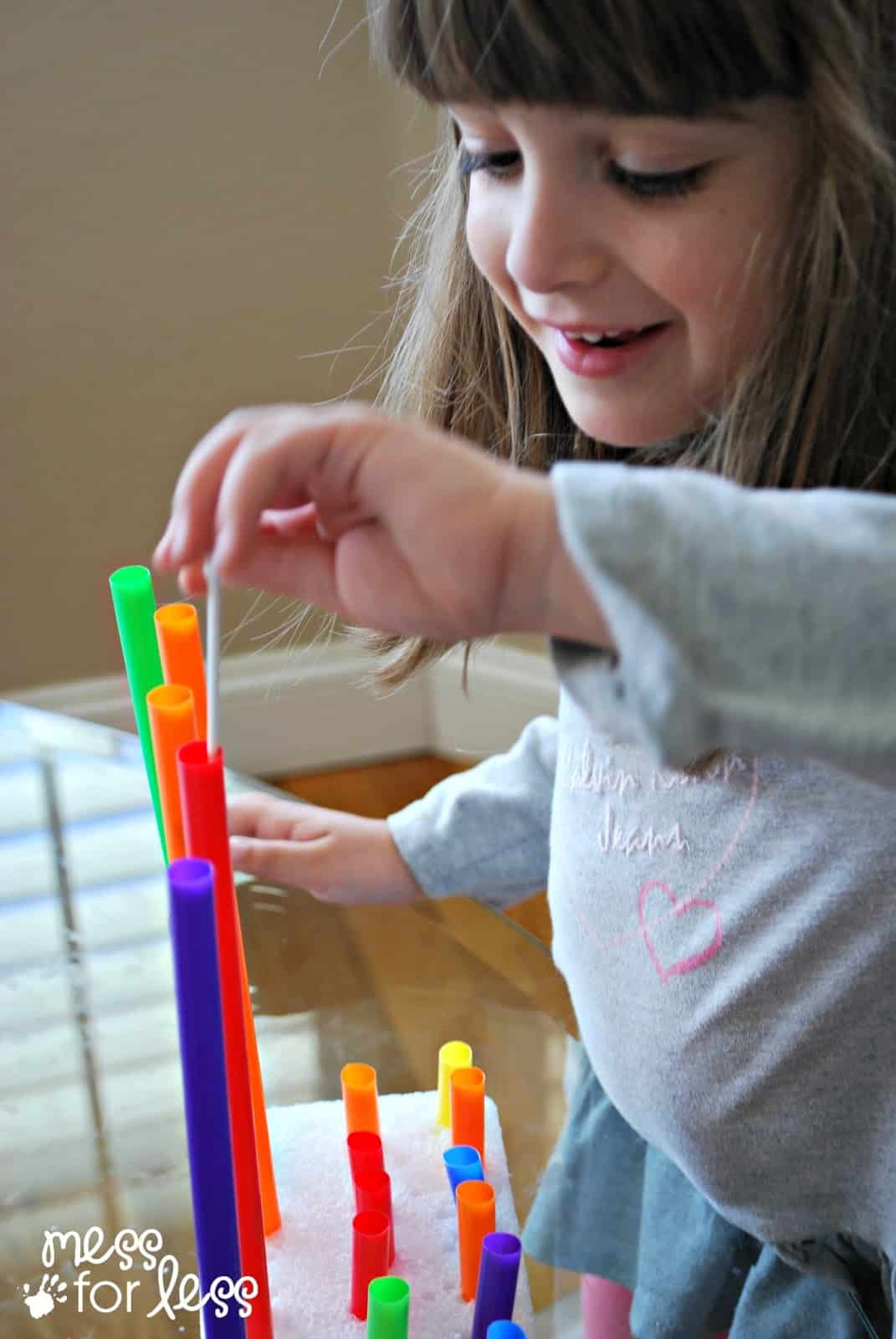 She still had lots of q-tips left over, so she decided to carefully place them in the short straws. In addition to working on fine motor skills, this activity is great for practicing hand eye coordination.
When she was done with that, she pulled out all the straws and tried pushing the q-tips into the foam first. So much fun was had covering the q-tips with the large straws. She laughed as she said that she was hiding the q-tips.
Kids activities don't need to involve a lot of prep work for you. Sometimes the best activities are those kids come up with themselves.
For more fine motor skills activities check out:
Fine Motor Skills Counting Activity Fine Motor Straw Necklace