I love activities that require very little set up time. First of all, my kids aren't that patient, so the quicker I can get something ready, the better. But I am also a busy mom like you, and I don't have all day to prepare activities for my kids. The prep on this
Fine Motor Skills Activity with Beads
was about three minutes. It doesn't get much easier than that. I would recommend this activity for older kids (ages 4-6) because the beads are small and can present a hazard for younger kids plus keeping the clothespin open can prove too challenging for toddlers.
You might also enjoy these
18 Fine Motor Activities for Preschoolers
.
You will need:
*Please supervise your child with any activity. This activity contains small beads which could be a hazard to very young children.*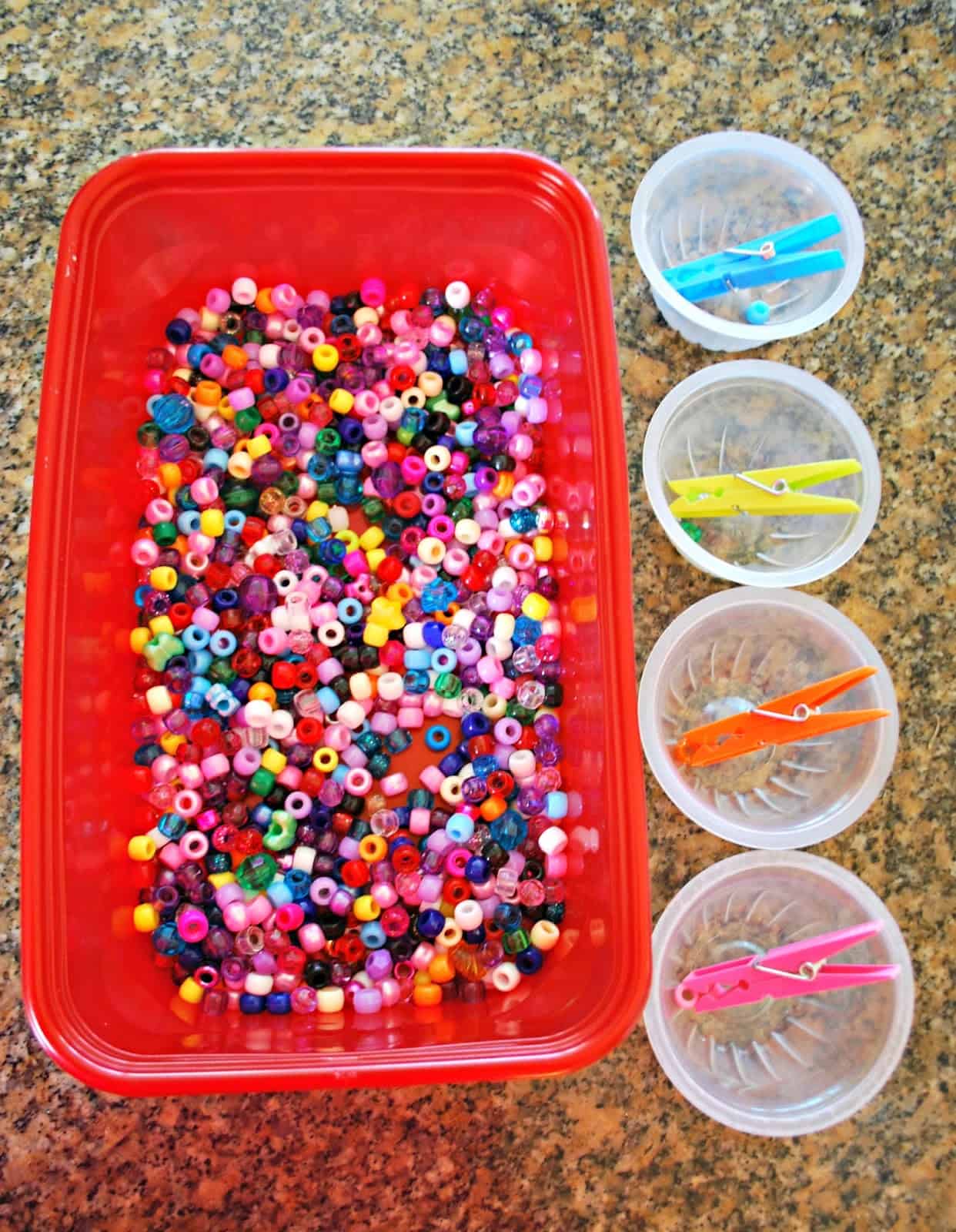 I poured a large assortment of pony beads into a large container and provided it to my child along with some cups and four colored clothespins. I challenged my daughter to use a clothespin to pick up a similar color bead and drop it in the cup. She started out trying to collect orange beads.
This was a tricky task, even for me! My daughter stuck with it and she said it reminded her of those claw games that you see at arcades. She was so proud whenever she managed to pick up a bead. Sometimes, she used both hands to hold the clothespin open as she was going to pick up a bead.
All this work really helped to strengthen her pincer grasp and the small muscles in her hand which are so important for writing.
When my daughter was done, she used the beads she collected to make a necklace. I like how she came up with an extension to this fine motor skills activity all by herself!
For more fine motor skills activities check out:
Want more Mess?