Fine motor skills are an important part of a child's development and success at school. When I was teaching Preschool and Kindergarten, I created many fine motor activities to help kids with weak fine motor skills. After I had my own kids, I saw that they could benefit from these activities, even if they faced no fine motor issues. This idea for practicing fine motor skills for preschoolers uses dyed pasta. You can use dyed pasta for so many fun activities that is worth making a batch. I've included my favorite recipe below.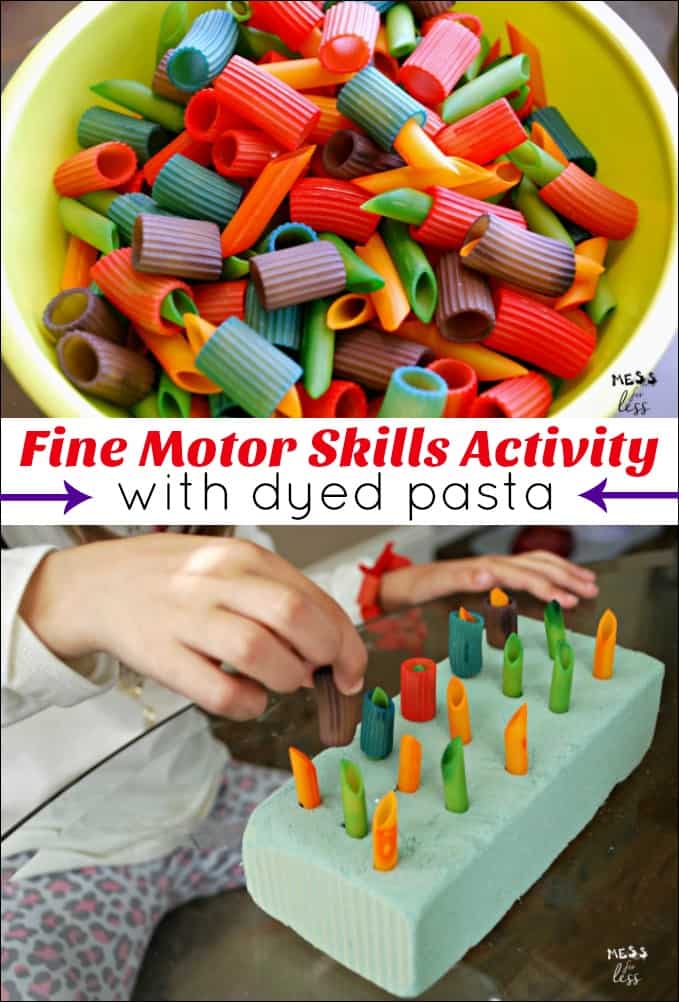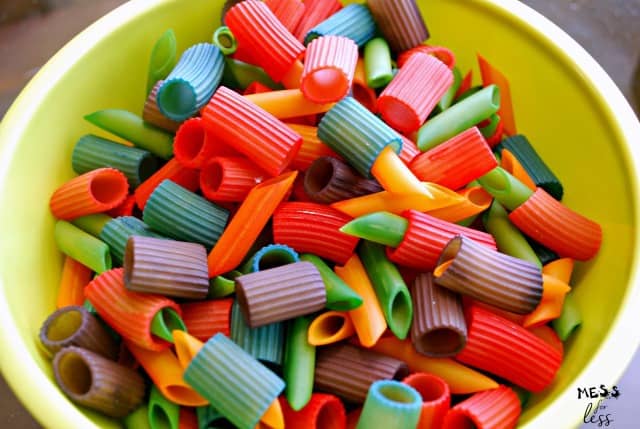 How to dye pasta:
Gather dry, uncooked pasta (two types like rigatoni and ziti), rubbing alcohol, zip top bags, food coloring.
Fill one zip top bag with pasta for each color that you want to make.
Add one tablespoon of rubbing alcohol per bag and 8-10 drops of food coloring to the bag. Seal closed and shake until the pasta is colored.
Spread the pasta on newspaper or wax paper until it is dry.
Fine Motor Skills for Preschoolers
Now that you have dyed your pasta, you can use it and some Styrofoam or floral foam to create a a game to develop fine motor skills for preschoolers.
Simply push the pasta into the foam. This alone is a great fine motor exercise as kids use the small muscles in their hands to push the pasta into the foam. We used the ziti for this step since it was the thinner of the two pastas and had a pointed tip which made it easier to push into the foam.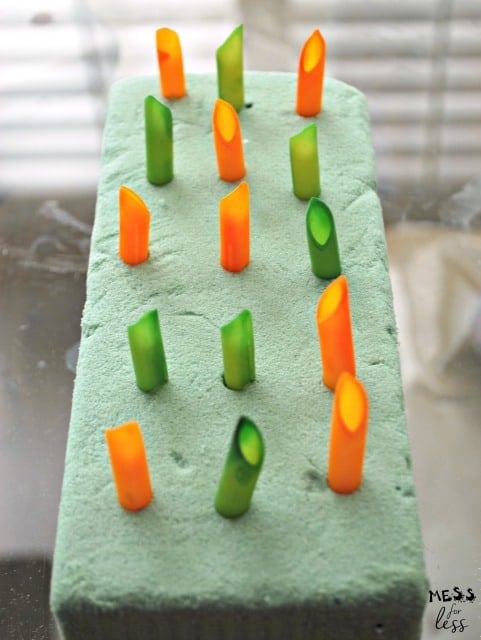 Once your child does that, they can cover the ziti with the fatter rigatoni.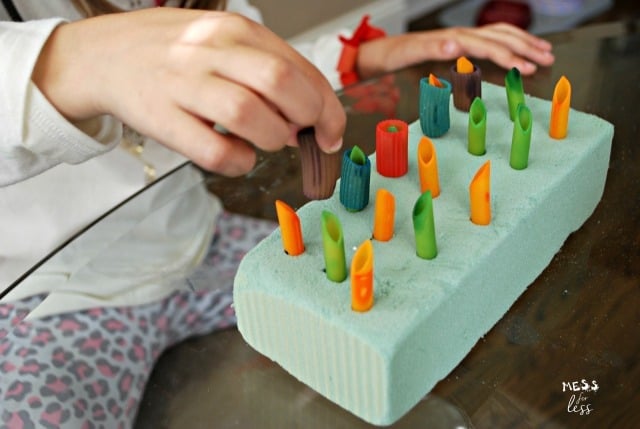 My daughter was wearing a pasta bracelet that she made with the dyed pasta while doing this activity. To make one, just string some colorful pasta onto a pipe cleaner and tie on your wrist.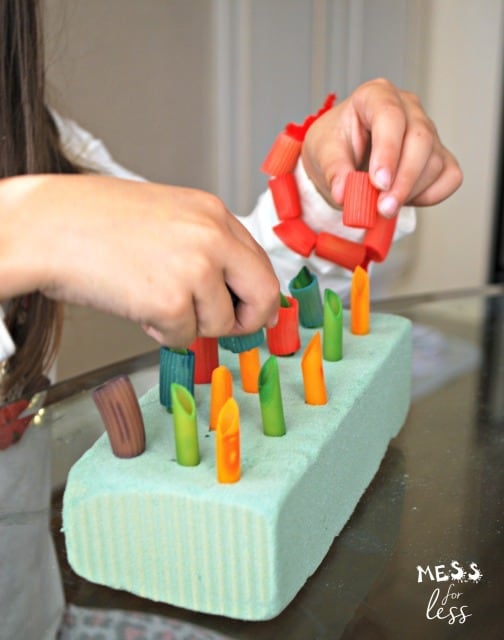 There are lots of ways to play here. You can try and match colors, make them into a pattern or just race against the clock to see how fast you can cover the pasta.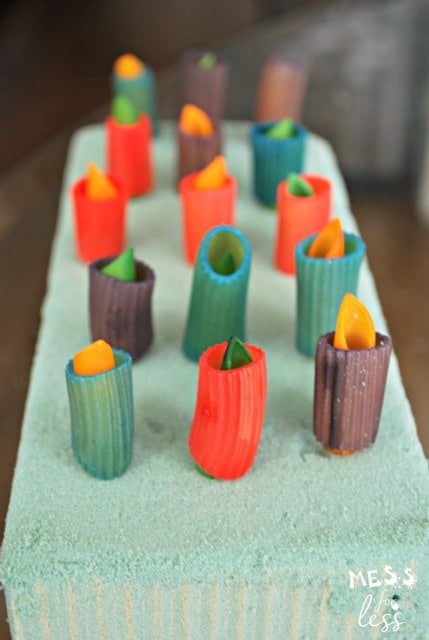 Once you have dyed your pasta, it can last quite a while in a zip top bag. I have had this pasta for at least 3 years.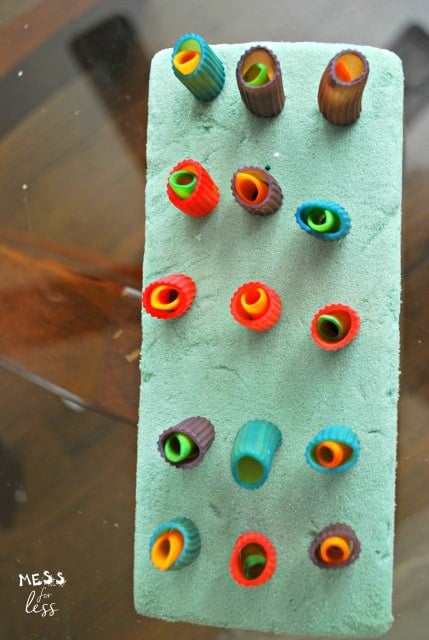 If you enjoyed this fine motor skills for preschoolers, you will love:
Drip Watercolor Painting
18 Fine Motor Activities for Preschoolers