Do you have a slime loving kid at home? I feel your pain. Now, don't get me wrong, slime is very cool and fun to play with. But it can be messy, and if your kids are anything like mine, they are always getting new ideas for a different type of slime they want to make. My kids came to me recently wanting to make a Fluffy Slime Recipe without Borax. Fluffy slime has a different consistency than regular slime, but it is every bit as fun!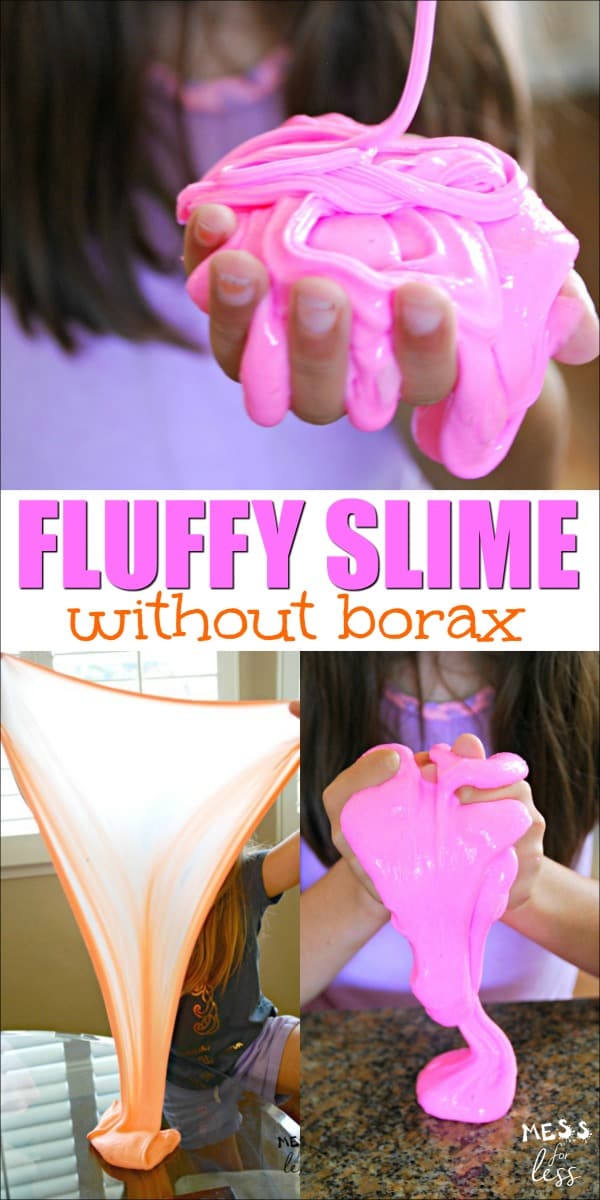 Fluffy Slime Recipe without Borax
This slime is not edible. Please supervise your kids when making slime and have them wash their hands when they are done playing.
Ingredients needed to make fluffy slime: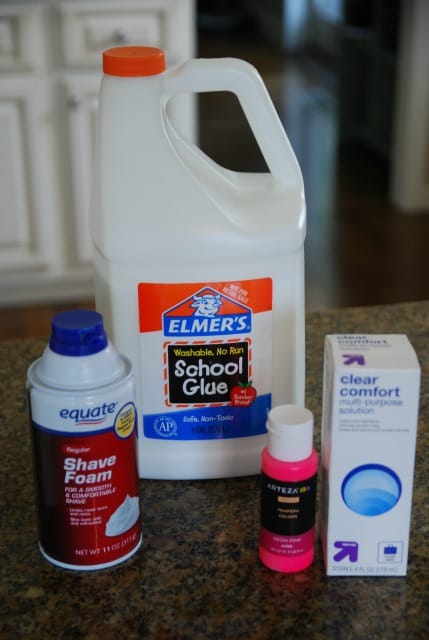 Directions to make fluffy slime:
Pour one cup of white glue into a bowl.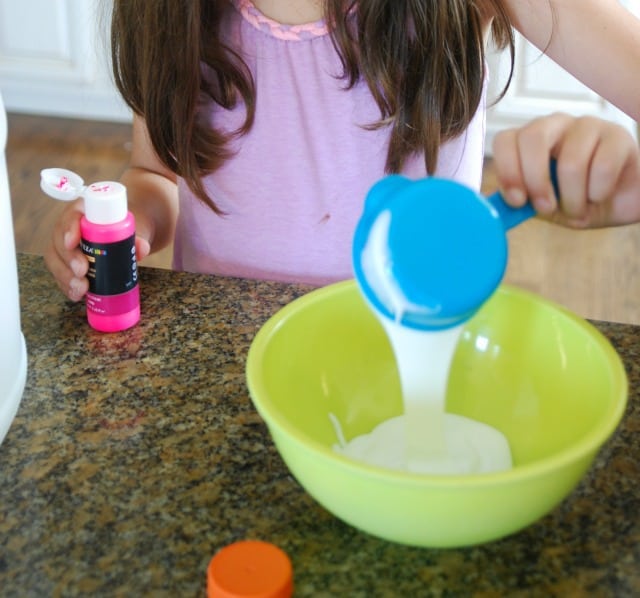 Add a few drops of your preferred color of acrylic paint and stir until thoroughly combined. You can also use food coloring if you don't have acrylic paint, but your colors will not be as vibrant. I prefer acrylic paint for coloring slime since there are a variety of colors to pick from and the slime turns out super bright.
Add two cups of shaving cream to the glue mixture. If you prefer an even fluffier slime, add even more shaving cream. Stir well to incorporate the shaving cream.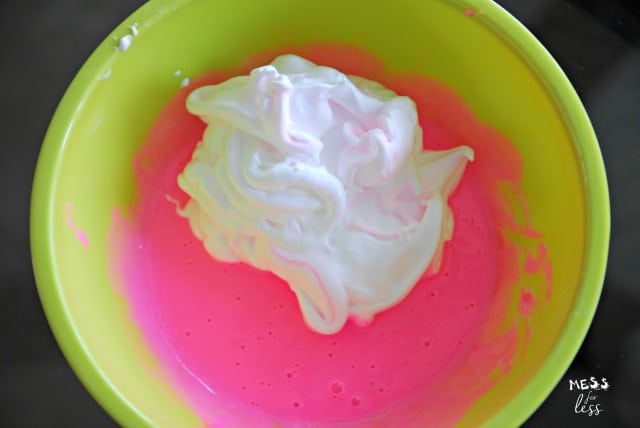 Next, add 5-6 tablespoons of saline solution and mix. As you stir in the saline solution, you will notice the slime begin to take shape and form. If the slime is still super sticky, add more contact lens saline solution.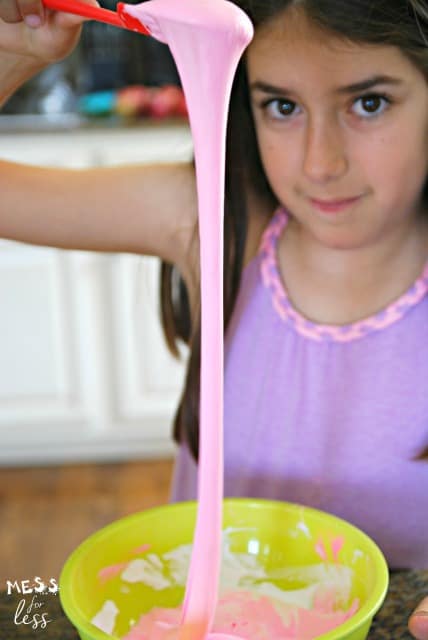 We made this fluffy slime recipe without borax in pink and orange.
My kids had a blast playing with it. They used the slime to make bubbles which they formed by stretching the slime and flipping it over on a table.
If you make multiple colors of this fluffy slime, you can combine them to make a striped slime. My kids did not want to share the slime they had each made, so we did not do that. But if your kids are more generous than mine, it would be fun to see what happens when you combine colors of fluffy slime.
If you have any issues while making any kind of slime, check out How to Fix Slime Recipes from Little Bins for Little Hands.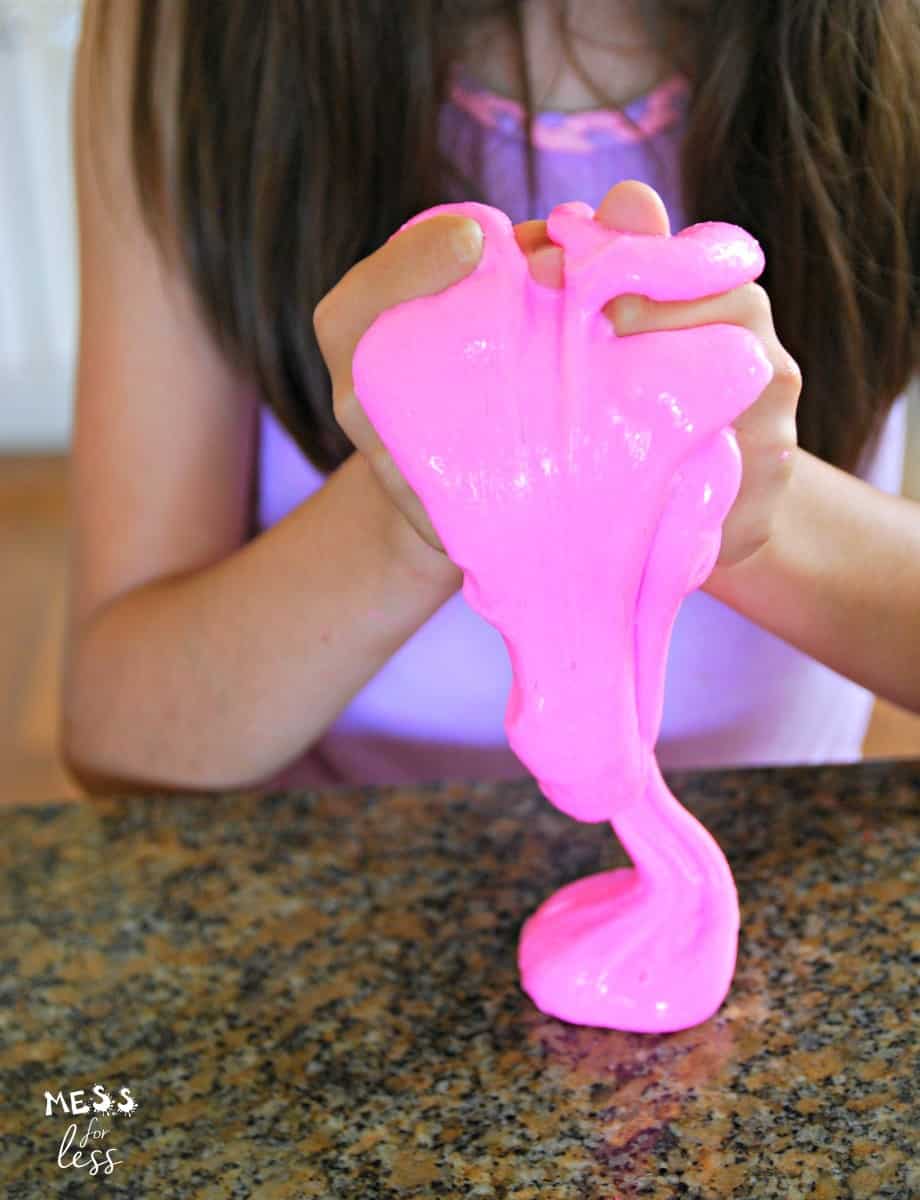 This slime can be stored in an airtight container if your kids don't want to play with it right away. After noticing my kids leaving slime everywhere and finding lots of messes, I purchased these containers and they have been a life saver.
STEVE SPANGLER SCIENCE CLUB
Easy experiments are so much fun for kids and they are not intimidating for parents. If you are looking for some more easy experiments, the Spangler Science Club delivers amazing hands-on science to your door every month. Join Today! These make great gifts for budding scientists. Each month, your child will receive the most amazing science experiments delivered to your door.
If you liked this Fluffy Slime Recipe without Borax, you'll love: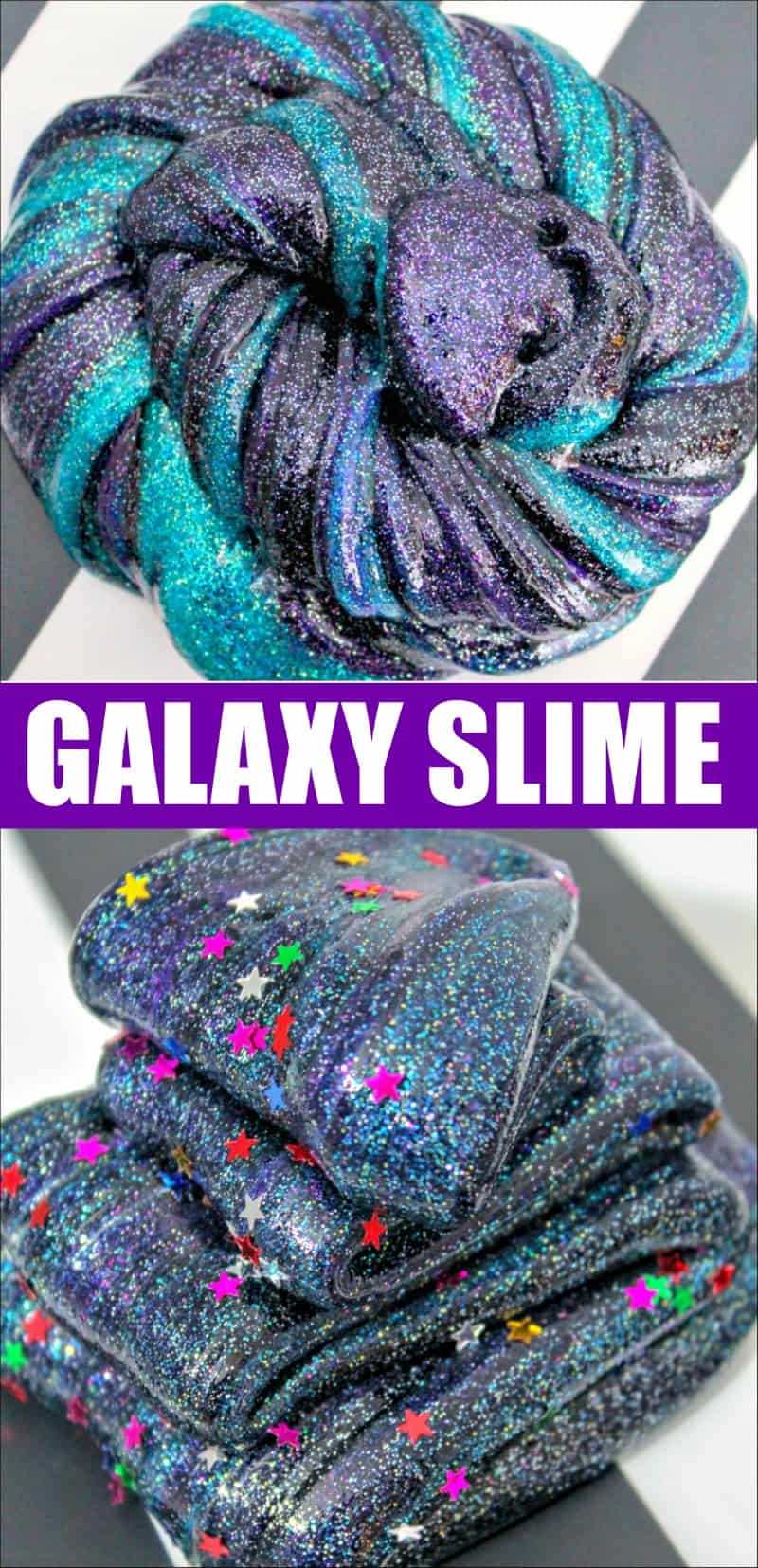 Silver and Gold Slime Tutorial