Read on to find out how and to print out some free worksheets with a doctor theme for your kids.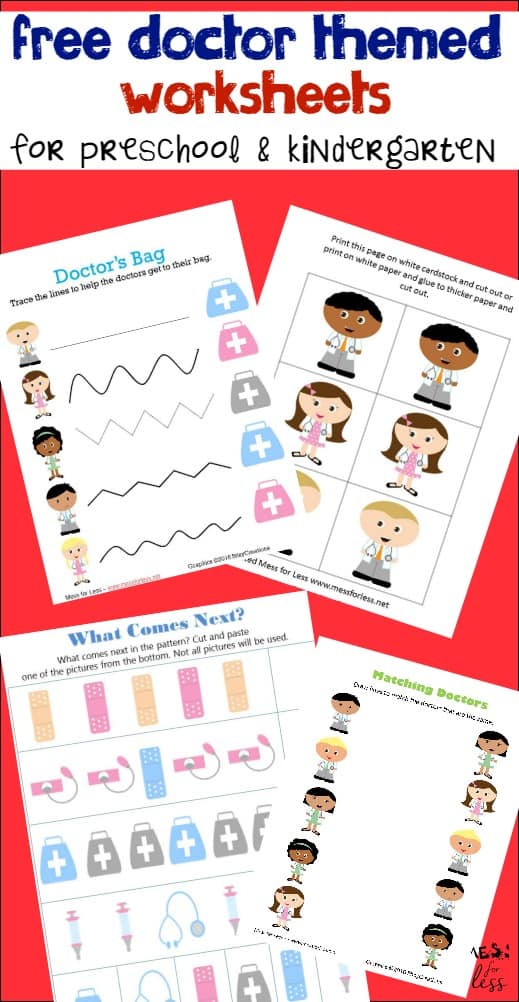 Free Worksheets
The free worksheets kids have a doctor theme and are perfect for preschool and kindergarten aged kids. They cover fine motor and pattern making skills. There is also a fun memory game that you can print out and play with your child. See who can match the most doctors!
These free worksheets may not be copied and sold or reproduced in any way. They cannot be changed or altered by you in any way and then sold as your own. If you are sharing these printables, you must direct people to my website and not to a link for the PDF. Do not store these on your website, on a file sharing website or on Facebook or Dropbox. These free worksheets are created by Mess for Less and the clip art is from ©2016 BitsyCreations.
YOU CAN GET THE FREE DOCTOR WORKSHEETS FOR KIDS BY CLICKING HERE.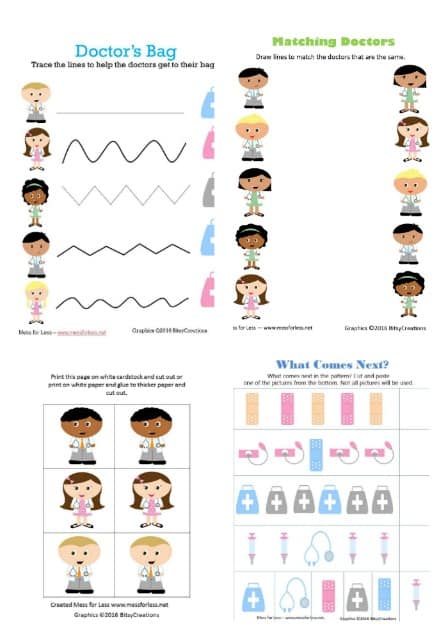 Related posts