How is it that Easter is almost here? We are getting excited for Easter at our house! Between dying eggs and Easter candy, we are ready to go. If your kids are looking forward to Easter and you are looking for some resources to support home learning, these Free Easter Worksheets for Kindergarten will keep kids learning in a fun way. If you have a new Kindergarten student be sure to check out Sending Your Youngest Child to Kindergarten.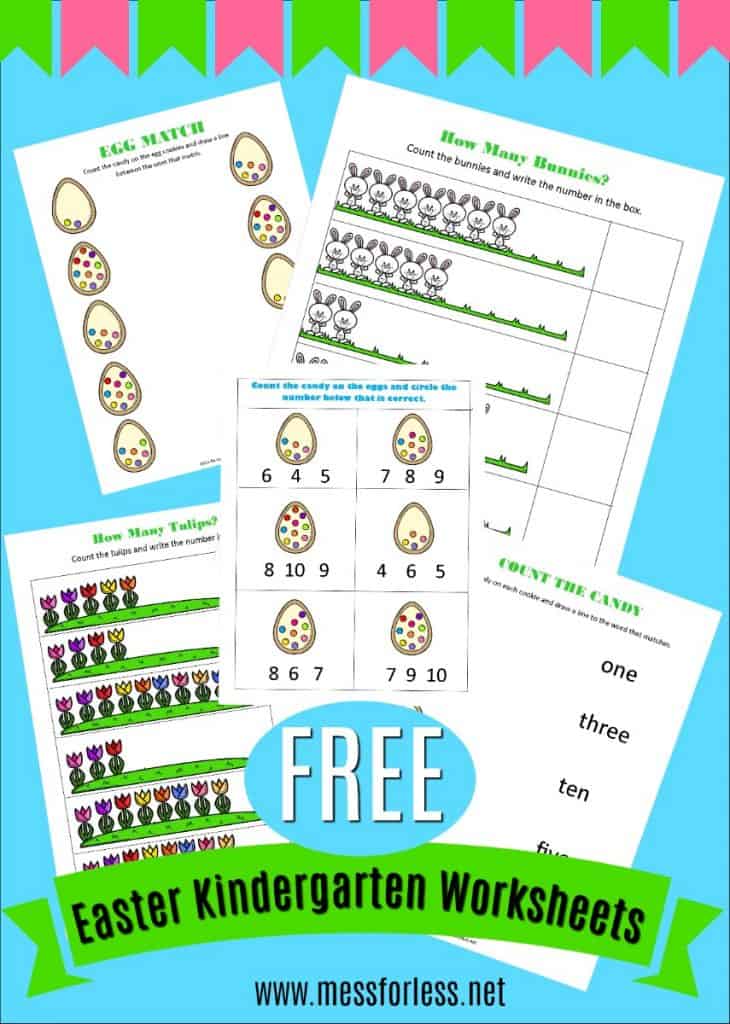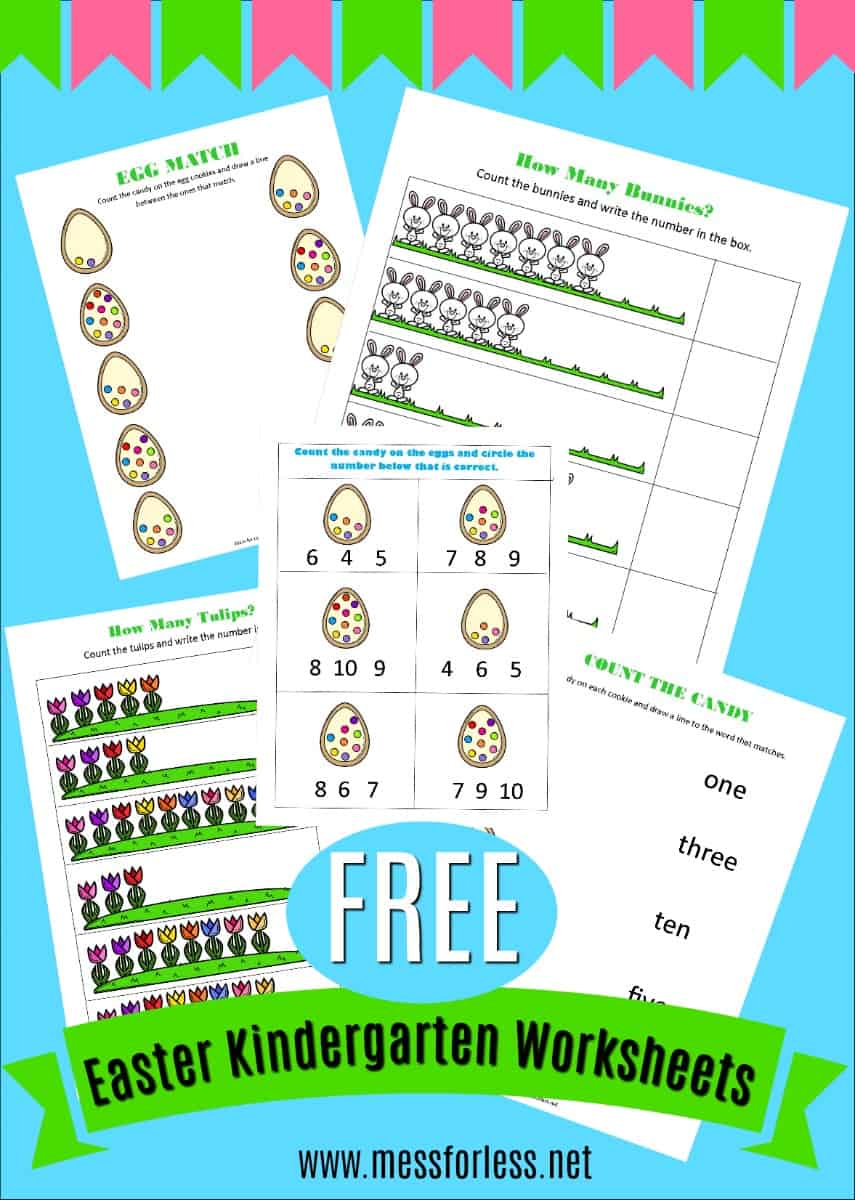 Jump to:
Kindergarten Easter math worksheets
These free math printables will work with kids in Preschool and Kindergarten depending on their skill level. You can also incorporate them into a homeschool or remote learning curriculum. These free worksheets will help reinforce valuable fine motor skills in addition to working on basic math and number concepts. Best of all, kids can do all this with an Easter theme.
I decided to share these Free Easter Worksheets for Preschoolers that I made to help you celebrate the season. There are five free printables perfect for working on counting skills.
If you are still looking to supplement, this is our favorite kindergarten workbook.
Terms of use
These worksheets /printables may not be copied and sold or reproduced in any way. They cannot be changed or altered by you in any way and then sold as your own. If you are sharing these printables, you must direct people to my website and not to a link for the PDF. Do not store these on your website, on a file sharing website or on Facebook or Dropbox. These worksheets are copyright Mess for Less. Clip art has been purchased and is Copyright Scrappin Doodles.
You can get the Free Easter Worksheets PDF by clicking here.
Related posts