Are you a big fan of Christmas cookies? Are you also following a keto or low-carb lifestyle? If you didn't think the two things could mix, you're in for a treat. I found some of the best cookie recipes that are keto and low carb friendly that you can enjoy at Christmas. So now when everyone is doing their Christmas holiday baking, you can too. You'll love these Keto Christmas Cookies!
Jump to:

Why these Keto Christmas cookies are awesome
If you've ever wondered if low carb Christmas cookies are thing, I'm here to tell you that they sure are. I will be sharing some of my favorite low carb cookie recipes that would work perfectly for the Christmas or holiday season. There's no reason to feel deprived when the Christmas cookie season comes around. Enjoy!
Low carb Christmas cookies
Keto Peanut Butter Cookies from Mess for Less - These Keto Peanut Butter Cookies are a great once in a while treat to keep you on program while satisfying a cookie craving.
Keto Pumpkin Cookies from Diabetes Strong - These cookies come out with a crisp outside but a soft inside! All the goodness of pumpkin cookies without the guilt of sugar! Plus, you will love that they are also vegan.
Keto Sugar Cookies from Cooked by Julie - Just because you're not eating sugar doesn't mean you can't have sugar cookies this Christmas. Check out these keto "sugar" cookies. They will pair perfectly with a glass of milk.
Keto Raspberry Lemon Cookies from Goodie Godmother - These cute cookies are a special treat with the wonderful combo of raspberry and lemon flavors.
Low Carb Keto Peppermint Cookies from Butter Together Kitchen - Peppermint is an essential flavor of the holiday season. Enjoy these pretty peppermint cookies even while on the keto diet.
Chocolate Dipped Shortbread Cookies from Keto Cooking Christian - These cookies are just the cutest! They would look awesome on any cookie platter.
Easy Coconut Flour Cookies from Diabetes Strong - If you're looking for a quick and easy cookie recipe, this one fits the bill. It's a simple cookie, but yummy too!
Low Carb Chocolate Peanut Butter Cookies from Home Made Interest - Peanut butter lovers, you must make these cookies at Christmas! There's nothing better than chocolate and peanut butter-except when you can also make them low carb.
Keto White Chocolate Macadamia Nut Cookies from Keto Cooking Christian - If you think you're going to miss out on the gourmet cookie recipes for Christmas because you're on keto, think again. These white chocolate macadamia nut cookies are amazing!
Keto Christmas Cookies from Yummy Keto Cooking - Oh my goodness, these cookies are so cute! You CAN enjoy sugar cookies that can be cut into shapes without having the sugar.
Chocolate Snowball Cookies from Butter Together Kitchen - These chocolate snowballs are so cute and will curb the chocolate craving that you have for all the sugar filled desserts during the holidays!
Keto Butter Cookies from Melanie Cooks - Butter cookies are a nice, mellow flavor compared to some of the other flavor-rich recipes of the season. Perfect treat with a cup of coffee!
Low Carb Keto Cinnamon Pecan Cookies from Low Carb Africa - If you're looking for a cookie with a more nutty flavor, this will be the recipe for you. Cinnamon just brightens up the flavor!
Soft and Chewy Keto Ginger Cookies from Butter Together Kitchen - Ginger cookies offer such a comforting flavor and the soft and chewy texture of these provide a satisfying consistency.
Strawberry Cream Sandwich Cookies from Like Hot Keto -These cookies will provide some variety to your cookie swap. Strawberry might not be a flavor that you would expect at the holidays, but it doesn't make it any less delicious. So pretty too!
Keto Chocolate Chip Cookies from Delightfully Low Carb - There's nothing like a good, ol' chocolate chip cookie. Everyone needs a faithful, go-to recipe for this timeless treat. This is a great keto version!
Cranberry Almond Biscotti Cookies from Low Carb Yum - These biscotti cookies would make a fantastic gift idea for neighbors and co-workers and they won't even miss the sugar! Plus, they are gluten free!
Low Carb Keto Thumbprint Cookies from The Low Carb Muse - I love having a variety of cookies available at the holidays and thumbprint cookies are one of those types that is not as common, but just as good as the "regulars".
Ricciarelli Cookies-Gluten Free Low Carb from Supergolden Bakes - This cookie recipe only requires a handful of ingredients, but offers a flavor that is perfect for serving with tea or coffee.
Peppermint Cream Ginger Cookies-Low Carb from Beauty and the Foodie - This cookie recipe involves two different popular holiday flavors. This recipe is simple but unique!
No Bake Vegan Snowball Cookies from Keeping the Peas - What a fun cookie that is very appropriate for the season. They even look snowy! The fact that they're no-bake is a win too.
Keto Gingerbread Cookies from The Low Carb Muse - Gingerbread is a must-have recipe for the holidays and you can still have that amazing flavor with less guilt with this keto version of gingerbread cookies. As an added bonus, they are egg free as well.
Best Low Carb Keto Sugar Cookie from Low Carb Yum - When a recipe boasts "the best" you know you HAVE to try it! You can continue your Christmas cookie decorating tradition while on the keto diet.
Frequently asked questions
What is the best sweetener to use in Keto Christmas recipes?
Of course everyone has their favorite, but I love Swerve products. I use the granular sugar, brown sugar and confectioner's sugar. They are perfect for baking. There is no weird after taste and you don't need to make an conversions to use them.
Get your own Keto Trackers
To make sticking to a keto diet easier, check out these Keto Weight Loss Tracker Printables. It is a 100 day Keto Challenge to keep you motivated and on track.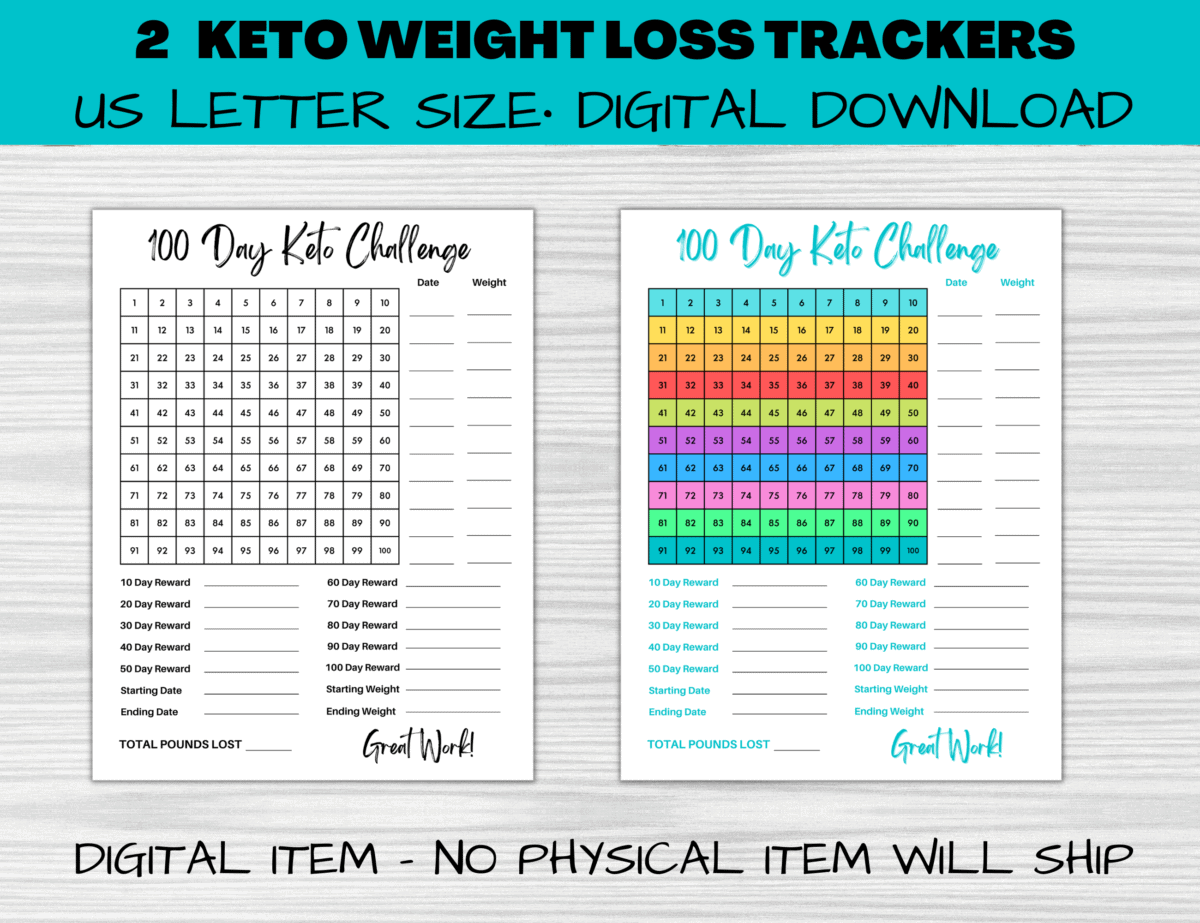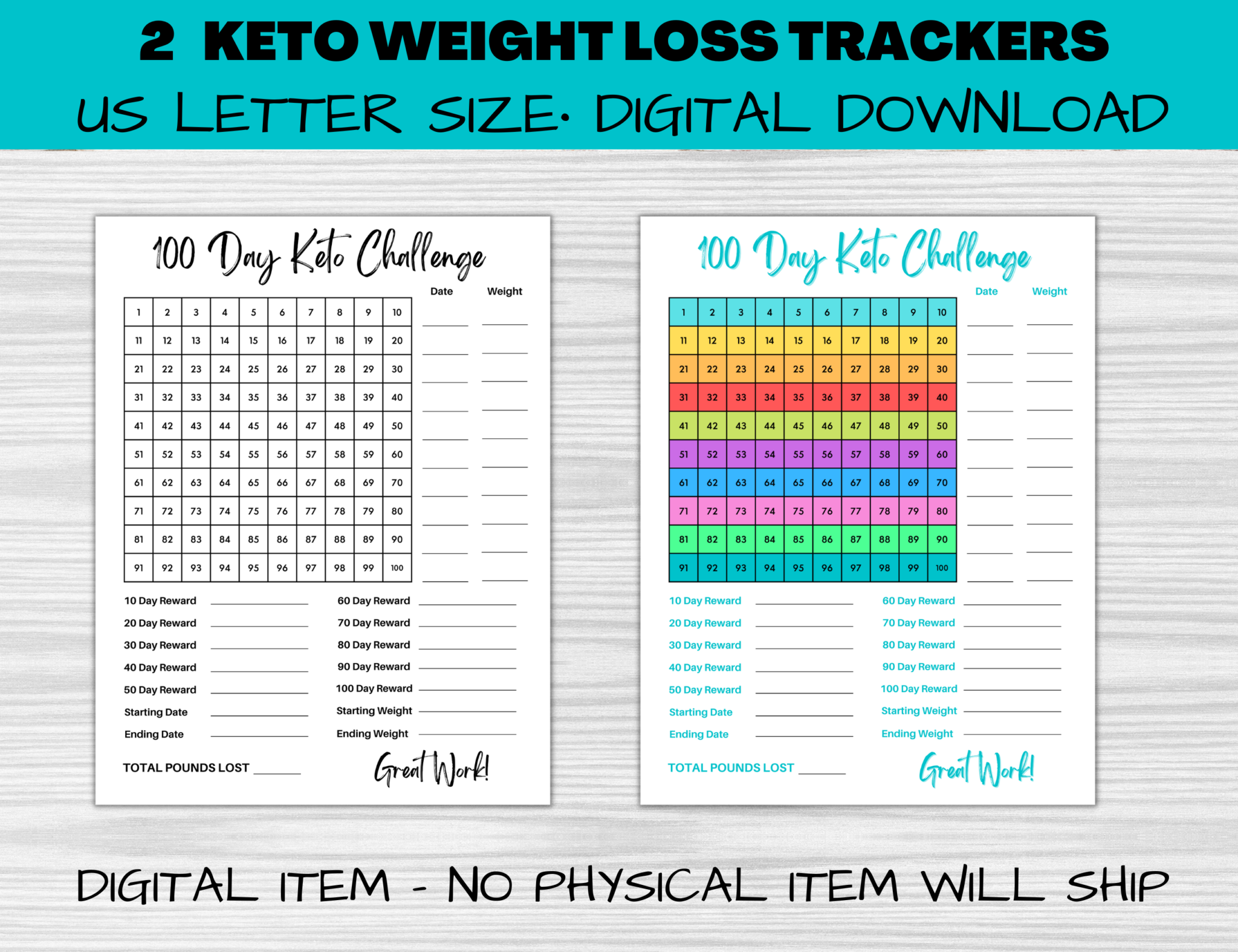 Related posts