Recently, my twins celebrated their 7th birthday with a mermaid themed party. One of the most popular activities at the party was a sand art table where the kids pour colored sand into bottles. I had lots of colored sand leftover so I started thinking of how I could use it to make fun kids crafts. In the past we have painted sea shells and this Sea Shell Craft was inspired by that activity.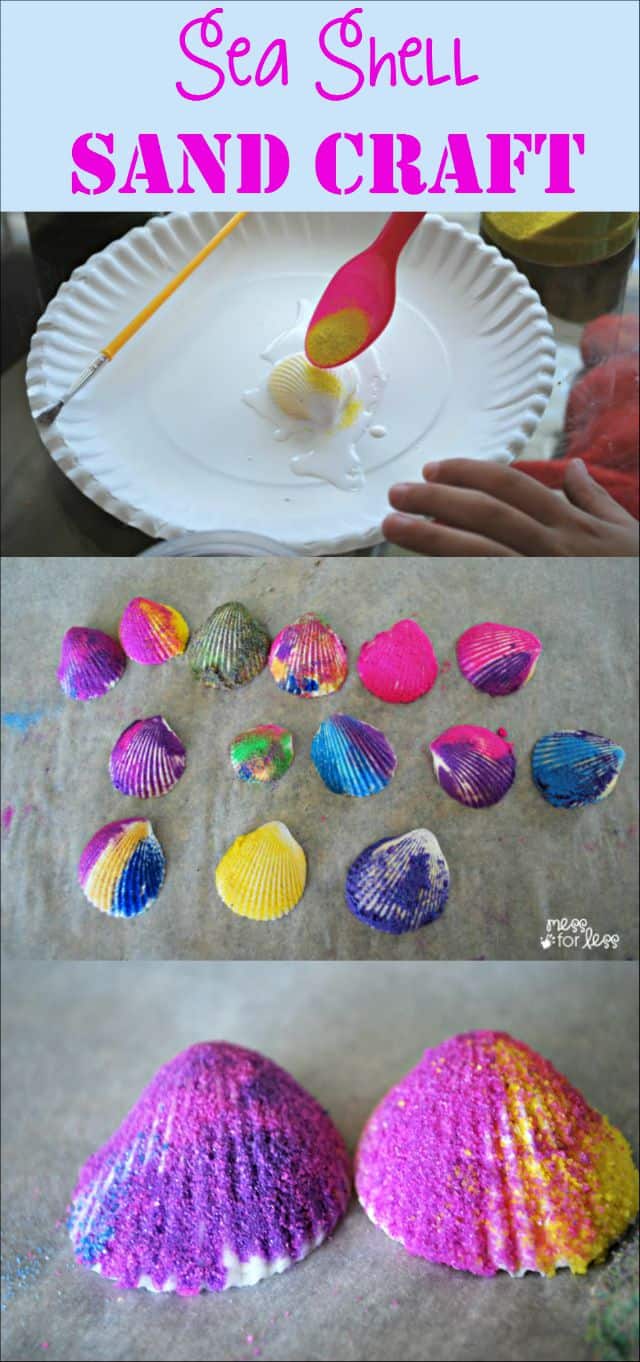 You will need:
White glue
Plastic cup
Water
Paintbrush
Spoons
Paper plate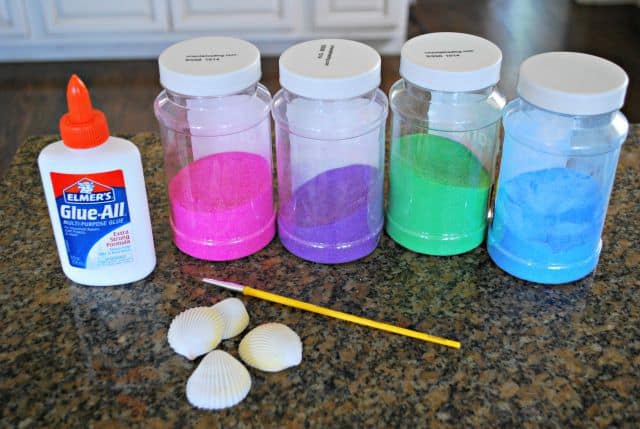 This sea shell craft works best with scalloped type shells. You might also enjoy this Sea Lion Craft.. The surface on them holds the glue and sand really well. We used paper plates to contain our mess. I squeezed a bit of glue into a plastic cup and added a teaspoon of water to thin it out a bit. Then the kids "painted" their shells using the glue/water mixture.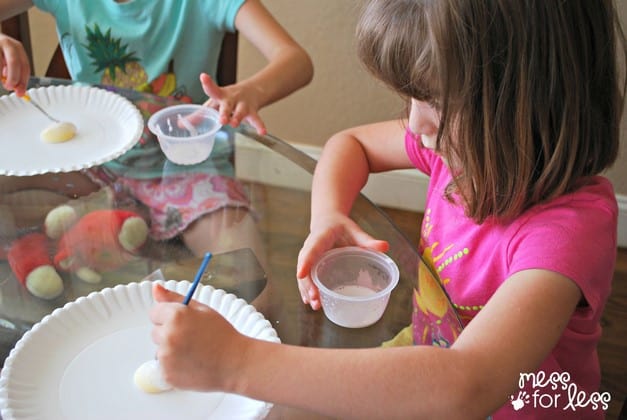 Now it was time to add the colored sand. We used spoons to sprinkle it on to the shells.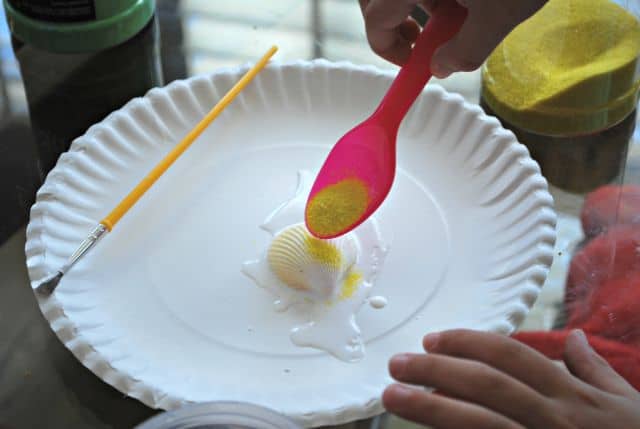 My kids enjoyed creating super colorful shells so we would end up with lots of sand left on our plate. After the shells were covered in sand, we picked them up and shook off the excess sand.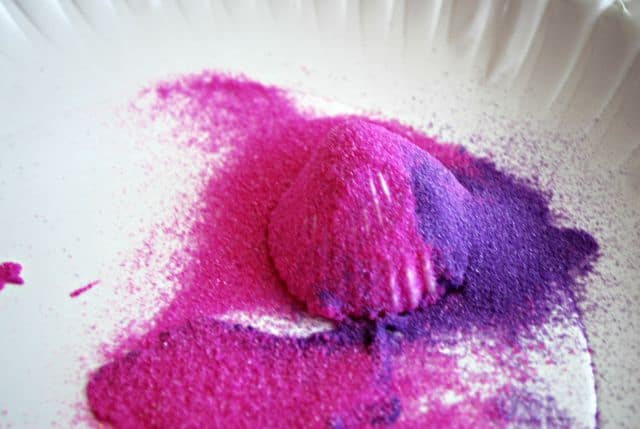 Then we placed them on some parchment paper to dry. It took a few hours for the shells to be completely dry. In addition to being bright and colorful, this sea shell craft has a great texture because of the sand.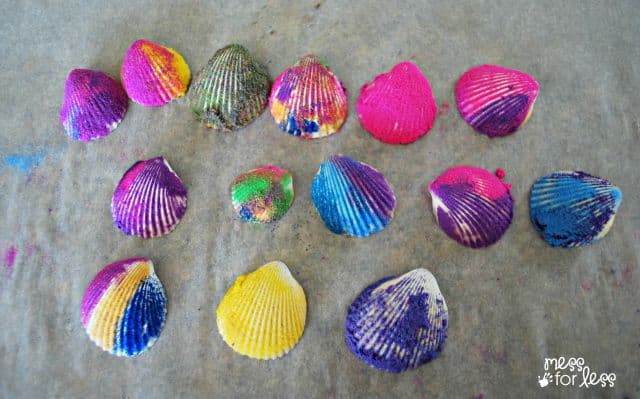 For more ideas for using glue with kids check out: