We love getting outdoors in the California sunshine and one of my favorite places to take the kids is San Francisco. We are lucky enough to live within an hour of San Francisco. The city offers a variety of cultural, entertainment and culinary experiences. It also has so many fun things for families to do. One of our favorites things to do in San Francisco is head over to Pier 39 and visit the sea lions.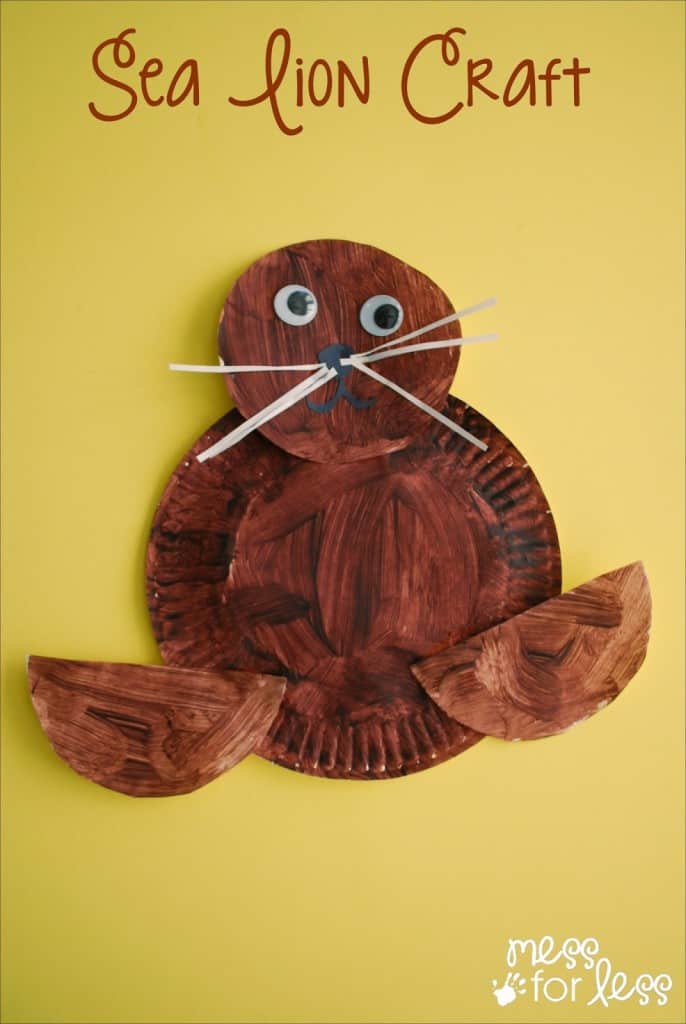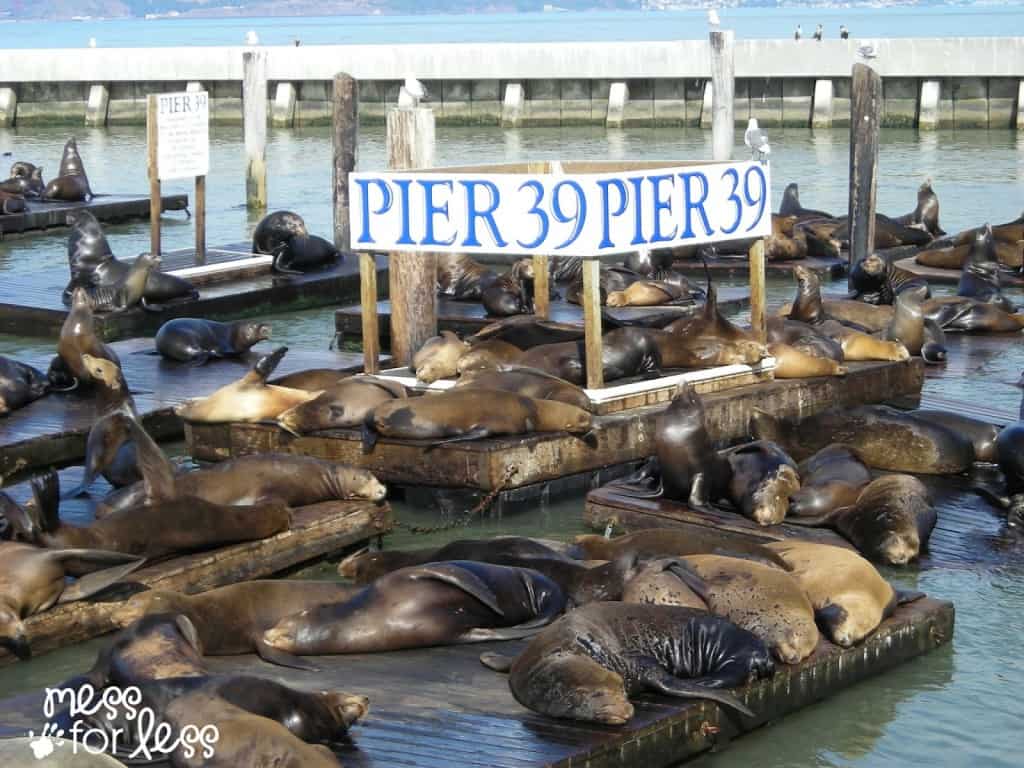 The sea lions arrived at Pier 39 shortly after the 1989 San Francisco earthquake. They have made a home there and are great fun to watch and listen to. My kids can spend hours here watching the sea lions play, interact and rest.
Inspired by the Pier 39 sea lions, we decided to make our own sea lion craft. It is so easy that you will want to make one and enjoy a little bit of California wherever you live.
To make our sea lion craft you will need:
3 paper plates
Brown paint
Paintbrush
Glue
Scissors
Googly eyes
Black construction paper
White paper
Paint the bottom of one paper plate brown. Cut the center out of another paper plate and paint it brown as well.
Cut the third paper plate in half and cut out the middle parts that don't have ridges. Paint them brown as well. These will be your sea lion flippers.
These will be the basic pieces of the sea lion.
The small circle will be the sea lion head. Glue on some googly eyes and cut out a nose and mouth from black construction paper. We were having such great California weather that we decided to head outside to work on our sea lion craft.
Cut some thin whiskers from white paper and glue them to the sea lion's face.
Glue all the body parts together and wait to dry, and you will have yourself a San Francisco sea lion!