This is a sponsored post written by me on behalf of California Association of REALTORS®. All opinions are 100% mine.
We moved to Northern California in 2008 and have loved our time here. It is a great place to live and raise a family. The great weather makes it perfect for exploring the outdoors. We can often be found outdoors whether it be playing in a park, hiking or playing in our yard. When we were looking for our current house we asked our REALTOR® to help us find a place with a big yard. She did not disappoint! We were blessed to get a home with a spacious yard where the kids can play and swim and adults can relax and entertain. Living in California, the outdoors become an extension of the home. When you are looking to buy or sell in California, you want to make sure to use a California REALTOR®. As Champions of Home™, they know the community and can help navigate you through the paperwork, endless details and issues associated with buying or selling a home.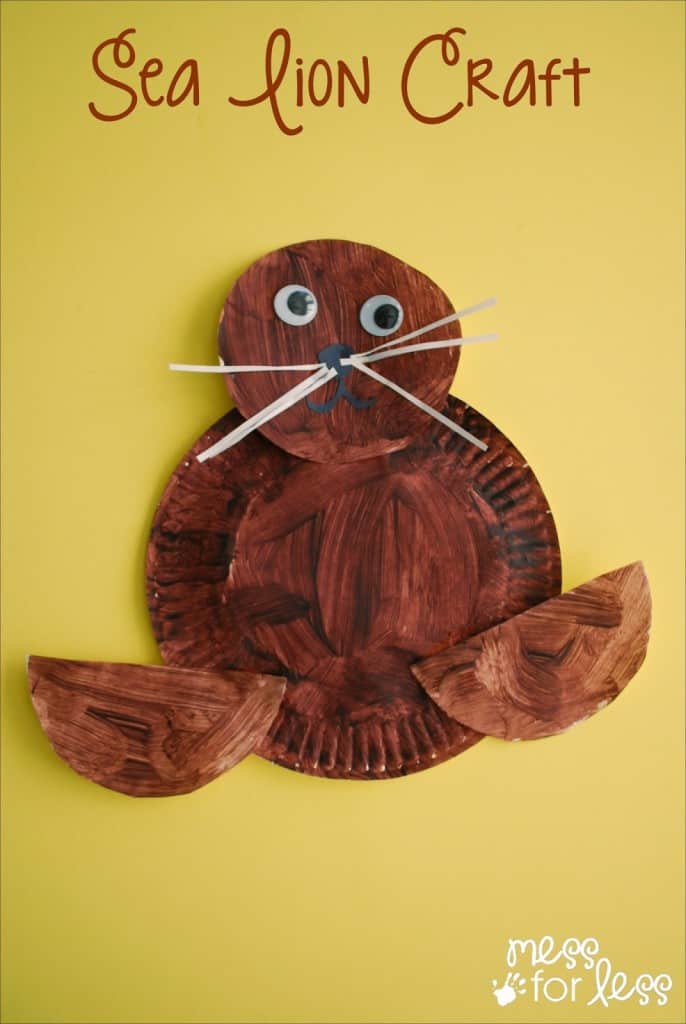 We love getting outdoors in the California sunshine and one of my favorite places to take the kids is San Francisco. We are lucky enough to live within an hour of San Francisco. The city offers a variety of cultural, entertainment and culinary experiences. It also has so many fun things for families to do. One of our favorites things to do in San Francisco is head over to Pier 39 and visit the sea lions.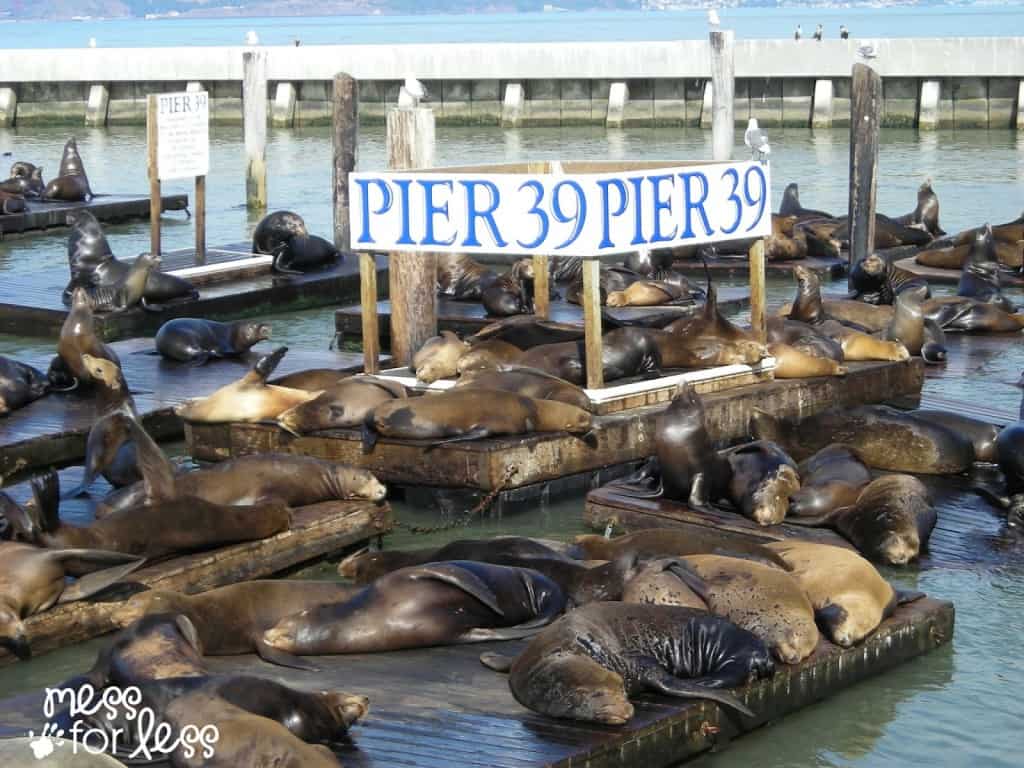 The sea lions arrived at Pier 39 shortly after the 1989 San Francisco earthquake. They have made a home there and are great fun to watch and listen to. My kids can spend hours here watching the sea lions play, interact and rest.
Inspired by the Pier 39 sea lions, we decided to make our own sea lion craft. It is so easy that you will want to make one and enjoy a little bit of California wherever you live.
To make our sea lion craft you will need:
3 paper plates
Brown paint
Paintbrush
Glue
Scissors
Googly eyes
Black construction paper
White paper
Paint the bottom of one paper plate brown. Cut the center out of another paper plate and paint it brown as well.
Cut the third paper plate in half and cut out the middle parts that don't have ridges. Paint them brown as well. These will be your sea lion flippers.
These will be the basic pieces of the sea lion.
The small circle will be the sea lion head. Glue on some googly eyes and cut out a nose and mouth from black construction paper. We were having such great California weather that we decided to head outside to work on our sea lion craft.
Cut some thin whiskers from white paper and glue them to the sea lion's face.
Glue all the body parts together and wait to dry, and you will have yourself a San Francisco sea lion!
California is an amazing place to live. There is a ton to see and do and the great weather gives you lots of time to do it. If you are buying or selling in the state, California REALTORS® will help you close on your dreams. Hashtag us with #ChampionsOfHome If you know someone interested in becoming a REALTOR®, visit the California Association of REALTORS®.

Want more Mess?