I work hard to plan fun and educational activities for my kids, but they taught me a lesson recently, after we attended a friend's birthday party. We got to take home five helium balloons and while I was cleaning up the kitchen I heard lots of excitement coming from the living room. I walked in to discover the kids were experimenting to figure out How Many Balloons Can Lift a Bag. This post doesn't have the greatest photos because of poor lighting conditions, but sometimes the best activities aren't planned. This simple science activity occurred spontaneously as my kids' natural curiosity was piqued. For more science fun check out this Static Electricity Experiment.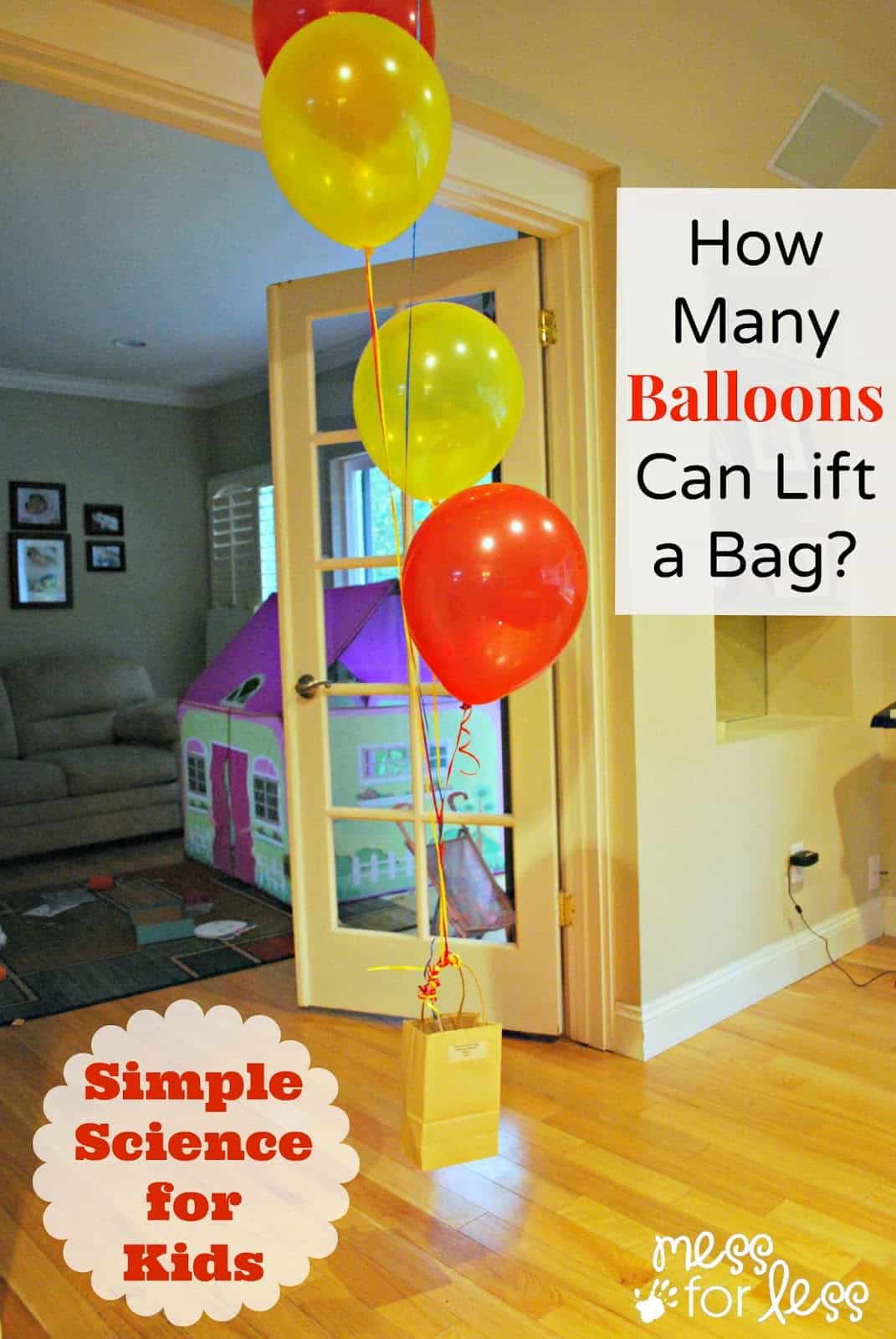 Simple Science
You will need:
Helium filled balloons on string
Small bag with handles or something light you can tie balloons onto
The number of balloons you need will vary depending on what you are attempting to pick up. We had five helium filled balloons and they were enough to lift up a small paper bag.
When I walked into the room, my daughter had tied four balloons to the bag and explained she was trying to get it to lift up. It would go up for a second and then come right back down to the ground. I asked my daughter what she could do to make the bag stay up longer and she thought for a moment and said "add another balloon!" My other kids took off in search of the fifth balloon we got from the party.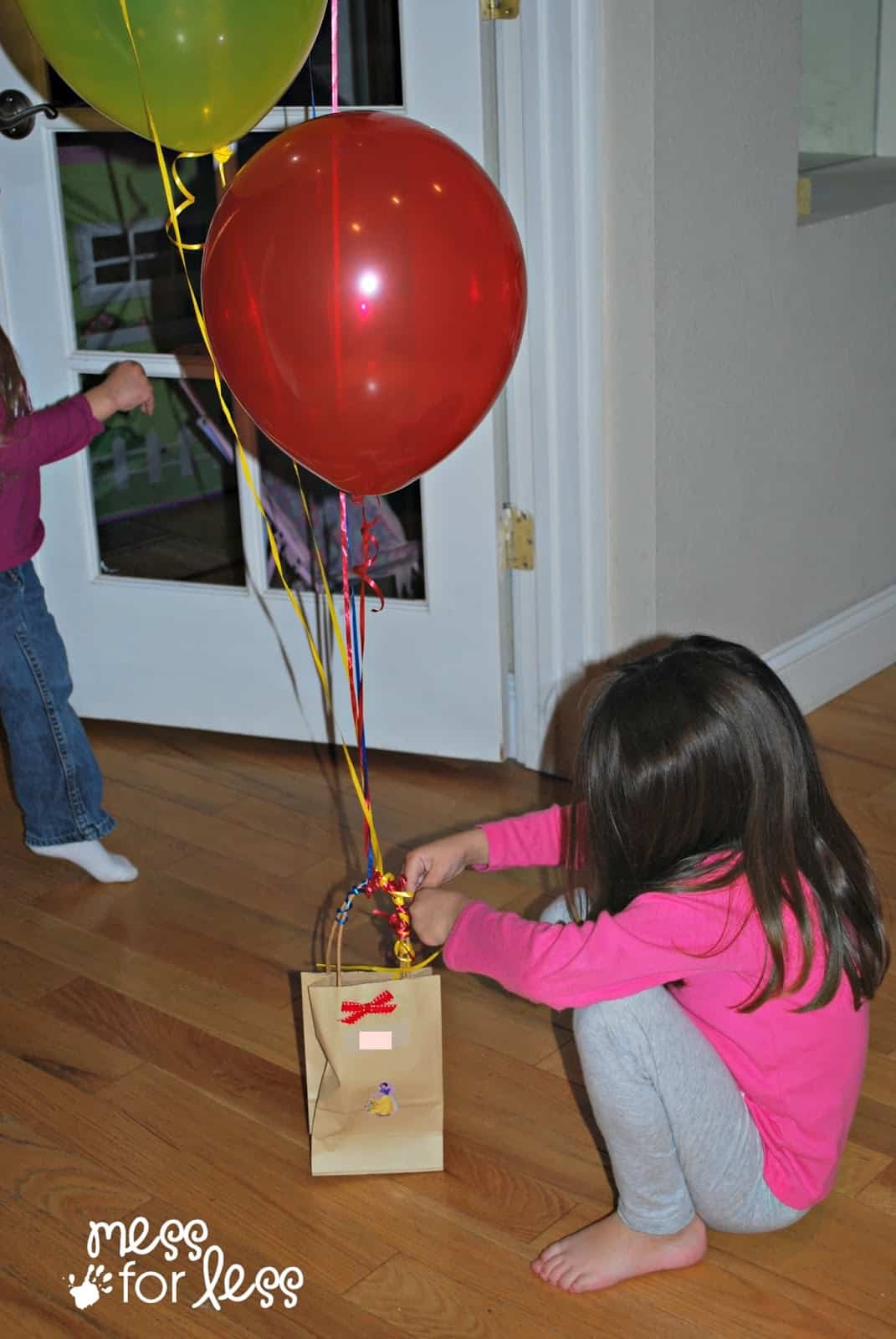 Sure enough, when she added the fifth balloon we had lift off! The kids were so excited! There was hooting, cheering and jumping up and down. I admit, I was cheering and jumping too.
After the bag went up, it settled back down about 2 inches from the ground. I challenged the kids to think of a way to make the bag rise higher. We were out of balloons so we had to come up with something else.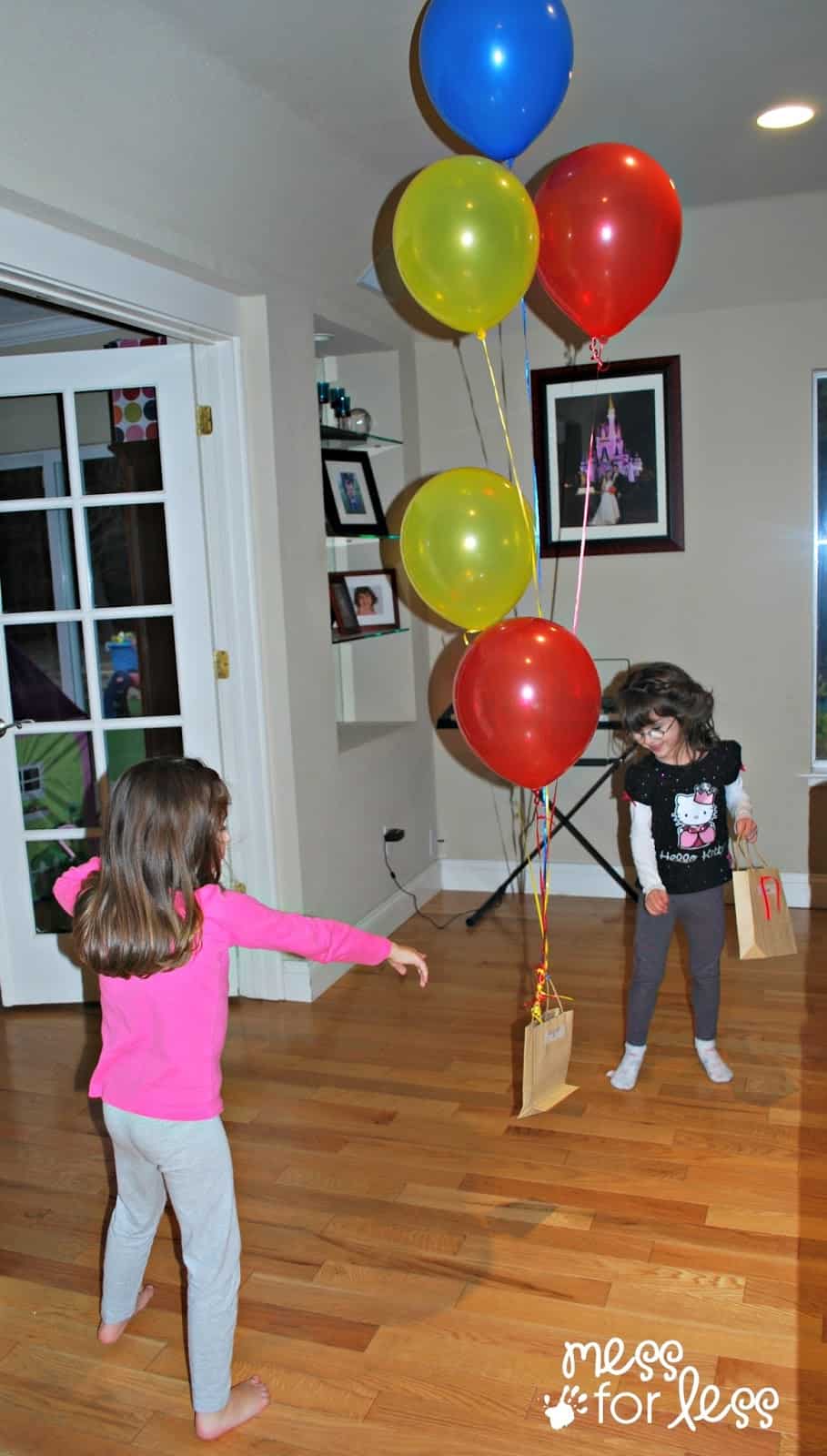 It was decided that we should try and make the bag as light as possible. The bag had a red ribbon tied to it and we removed it. That did it! The bag really took flight.
The kids were really thrilled at this point. They discovered that they could blow on the bag to move it and that sometimes the bag would move on its own because of the heat in the house turning on.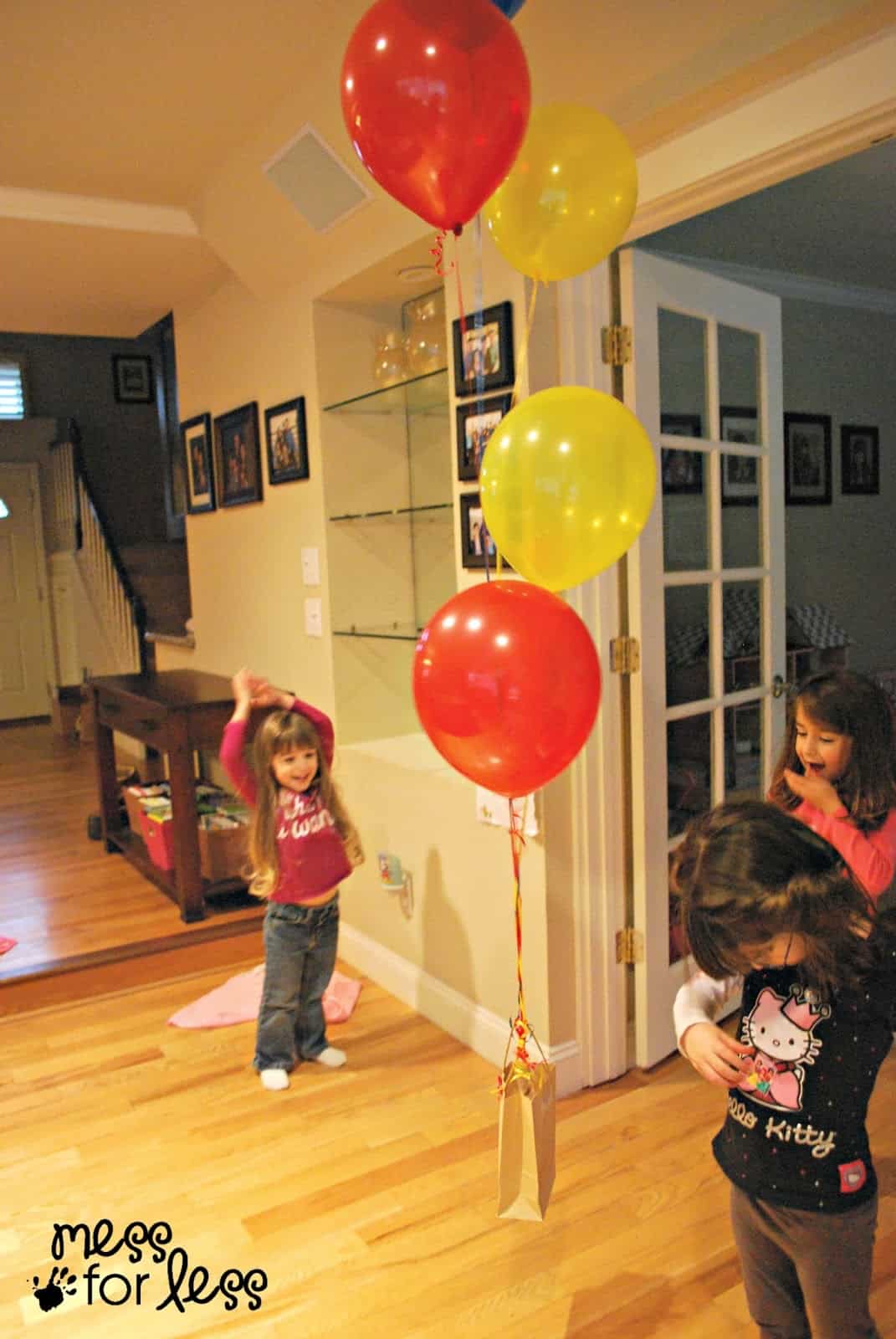 This simple science experiment arose from my kids natural curiosity. I added in a few science concepts as well: I explained how helium is lighter than air and that's what caused the balloons and the bag to rise. We also talked about how something that is lighter can be lifted higher.
As an extension on this activity, you can add paper clips to your bag and see how many it takes to bring the bag back down to the ground. You can also start with a certain number of paper clips in the bag and see how many need to be removed for the bag to take flight.
If you are looking for a fun and engaging way to keep kids passionate about science, check out Groovy Lab in a Box. These boxes are presented in partnership with Popular Mechanics so you know you'll be getting some great stuff each month. Kids will love Groovy Lab in a Box because it contains everything they need to do experiments focused on science, technology, engineering and math (STEM). Kids will get all the supplies they need to complete the activities in addition to a cool lab book. Subscribe here.
If you liked this simple science activity, be sure to visit:
Science Experiments with Balloons