I love seeing how my kids are fascinated by science. We have always done fun science experiments like Making Color Disappear, but since my kids have started going to the science lab at school their interest has really taken off. One of my daughters will come home excited for us to try an experiment that she learned about at school. She has been wanting to do this Static Electricity Experiment for a while but it has been raining every day here for a few weeks and I would not be able to get any good photos. The first thing she said when the sun came out was "now we can do our static electricity experiment!"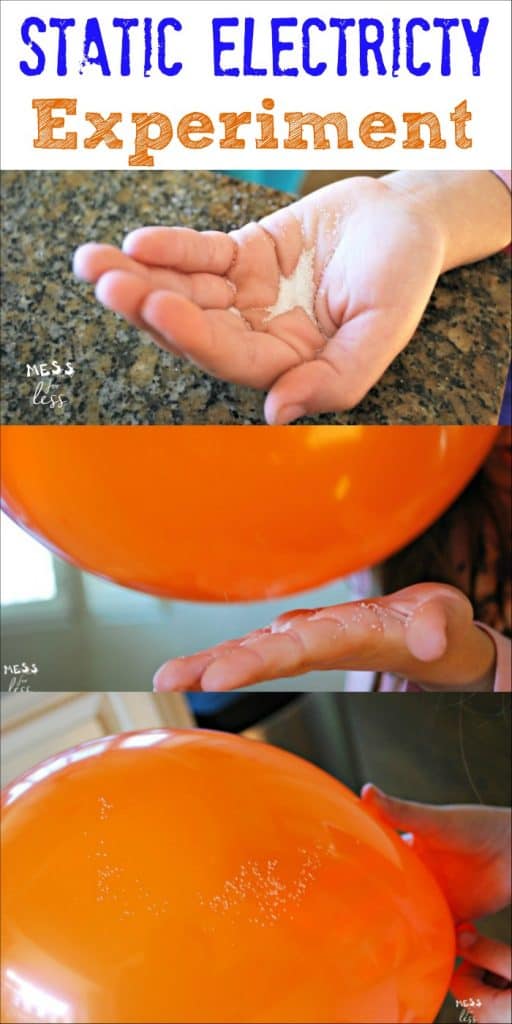 Static Electricity Experiment
You will need:
Static electricity can build up when you rub a balloon on your hair. you may have tried the science experiment where you run a balloon on your head for a few seconds and then it will "stick" to your shirt. Well this static electricity uses a balloon and hair as well.
Start with a blown up balloon.
Rub the balloon on your head (or a friend's) to build up static electricity.
Shake some salt into the palm of your hand and hold the balloon about 3/4 inch above the salt.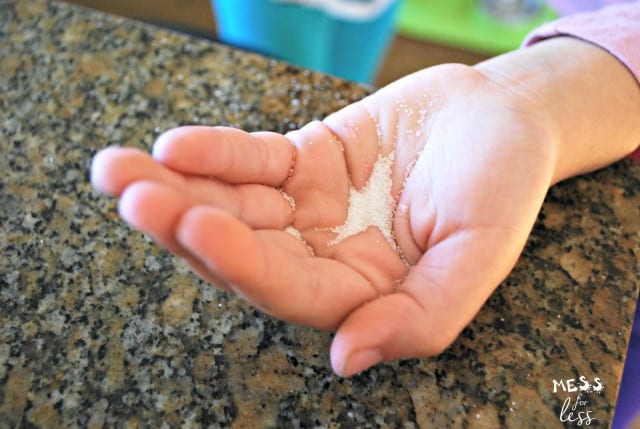 Watch what happens! The salt will start dancing and rising to stick to the balloon. My kids thought it made a cool sound as the salt hit the balloon.
So what happened here? When the balloon was rubbed on your heard it created static electricity and negatively charged the balloon. Then the negatively charged balloon pulled up the salt from your hand and held on to it even after you hand was moved away. The neutral salt is attracted to the negatively charged balloon.
If you liked this static electricity experiment, you'll love:
Simple Science for Preschoolers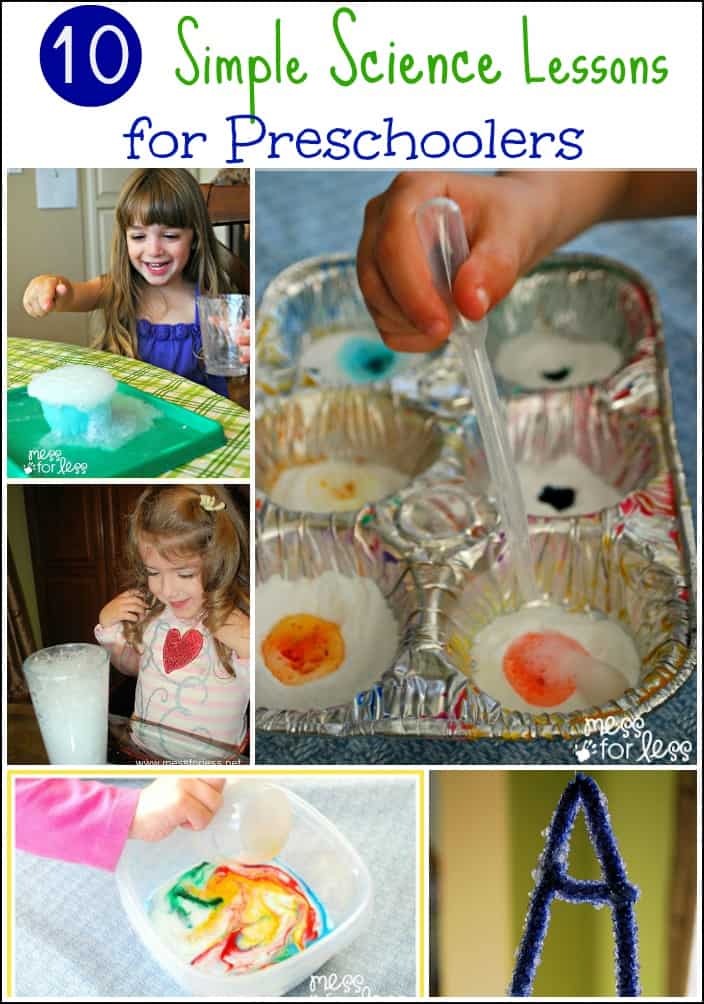 If you are looking for more fun ways to engage your kids, I highly recommend KiwiCo. As a former teacher, I was really impressed with the quality of materials found in KiwiCo. Some moms have told me that they want to do activities like I do on Mess For Less with their kids, but they just don't have to the time to go buy all the supplies and prepare them for the activity. KiwiCo is the perfect solution. Every month your KiwiCo will focus on a particular theme like Colors, Dinosaurs or Gardening. KiwiCo offer a variety of projects ranging from crafts, imaginative play, science experiments and more.