"Do you think you can fit through this index card?" My daughter looked at me like I was crazy as I asked her this question and held up a 3x5 index card. She emphatically answered no, and was very curious when I told her that I could show her how she could very easily fit through an index card. What followed was one our favorite science experiments for kids as we learned how to make an index card chain.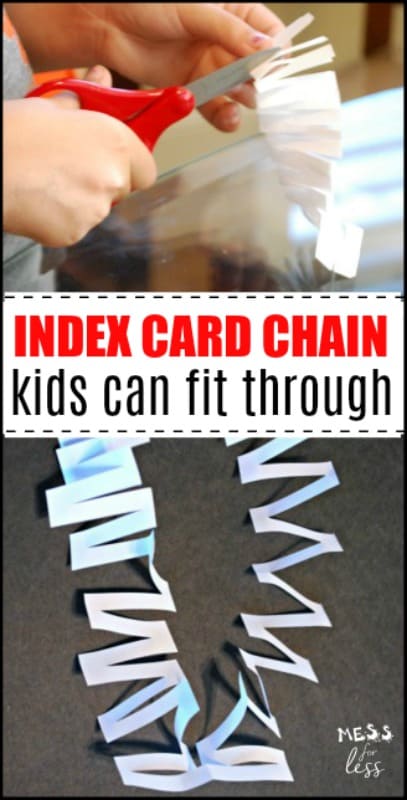 Why this experiment is fun for kids
With this science experiment, kids will learn about how physical objects change. As a bonus, kids will be working on following directions and honing their fine motor skills as they practice cutting the card chain. This is an activity that we have done time and time again since we first tried it when my kids were younger.
Materials needed
How to fit through an index card
Fold the index card in half lengthwise. Make two cuts, one on each end, starting from the folded edge. Don't cut all the way up to the top. Make sure to leave some at the edges still intact.
Next, make alternating cuts, spacing each around ⅛ to ¼ inch apart. For example, for the second cut you would turn the paper over and cut from the non-folded side down to the fold. Then turn over again and cut from the folded side to the non-folded side. Go back and forth like this until you have reached the last cut that you originally made. Remember to not cut all the way to the end or the chain will fall apart.
Next, you will slide the scissor into the "loops" that you have made on the folded side. You will not be cutting the first or last loop so leave those out.
Honestly, the best way to do this is to try it over and over until you get it right.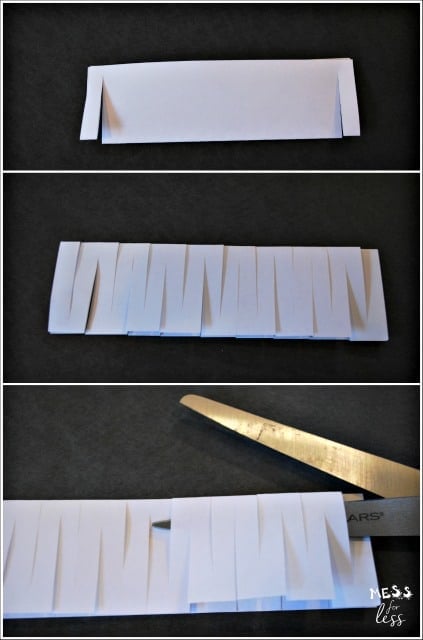 When you open up the index card it should look like this. You can see that everything has been cut apart except for the two ends.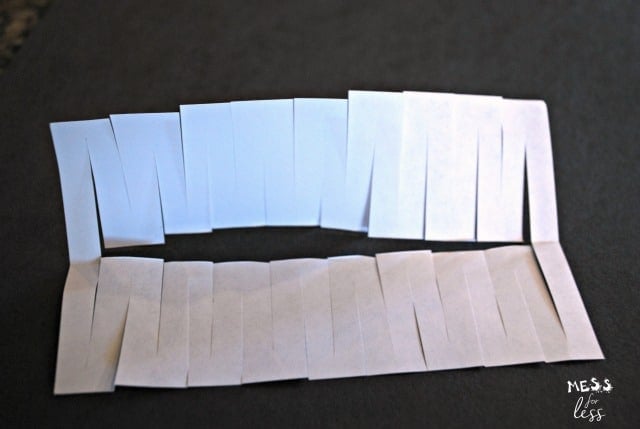 Carefully stretch it apart to get this chain.
Can kids make an index card chain?
Once my kids saw me make the chain they were excited to try it out for themselves. My 6 and 7 year old were able to do this, but it will depend on how much scissor experience your child has.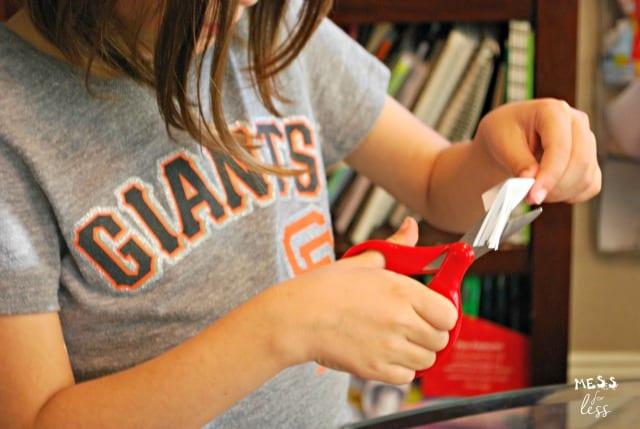 Making these small cuts and not cutting all the way to the end requires a great deal of fine motor control so this is a great exercise for little hands.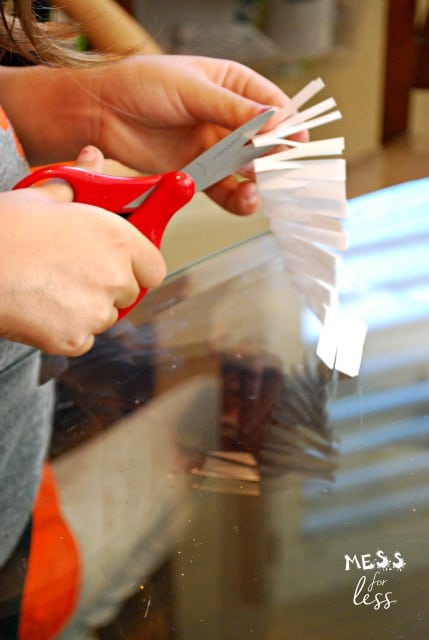 Look how big that one index card gets!
Big enough to step into and wear as a belt!
This is one of our favorite science experiments because we really got to see how one small card when cut in a certain way can change and become an super long index card chain. As an added activity, kids can decorate these chains with markers and wear them as necklaces.
Related posts