With all the rainy weather this month, it is the perfect time for some fun
rainbow activities
. We love rainbows at our house and decided to combine them with another one of our favorite activities – salt art for preschool. If you have never tried
salt painting
before, it is a different way to experiment with paint and produces some beautiful textured art. We have used salt for our
Dripping Salt Painting
and
Black Glue and Salt Leaves
. We recently made a Black Glue and Salt Watercolor Rainbow. I am in love with the vibrant, textured rainbows we created, and am excited to share how your kids can create them as well.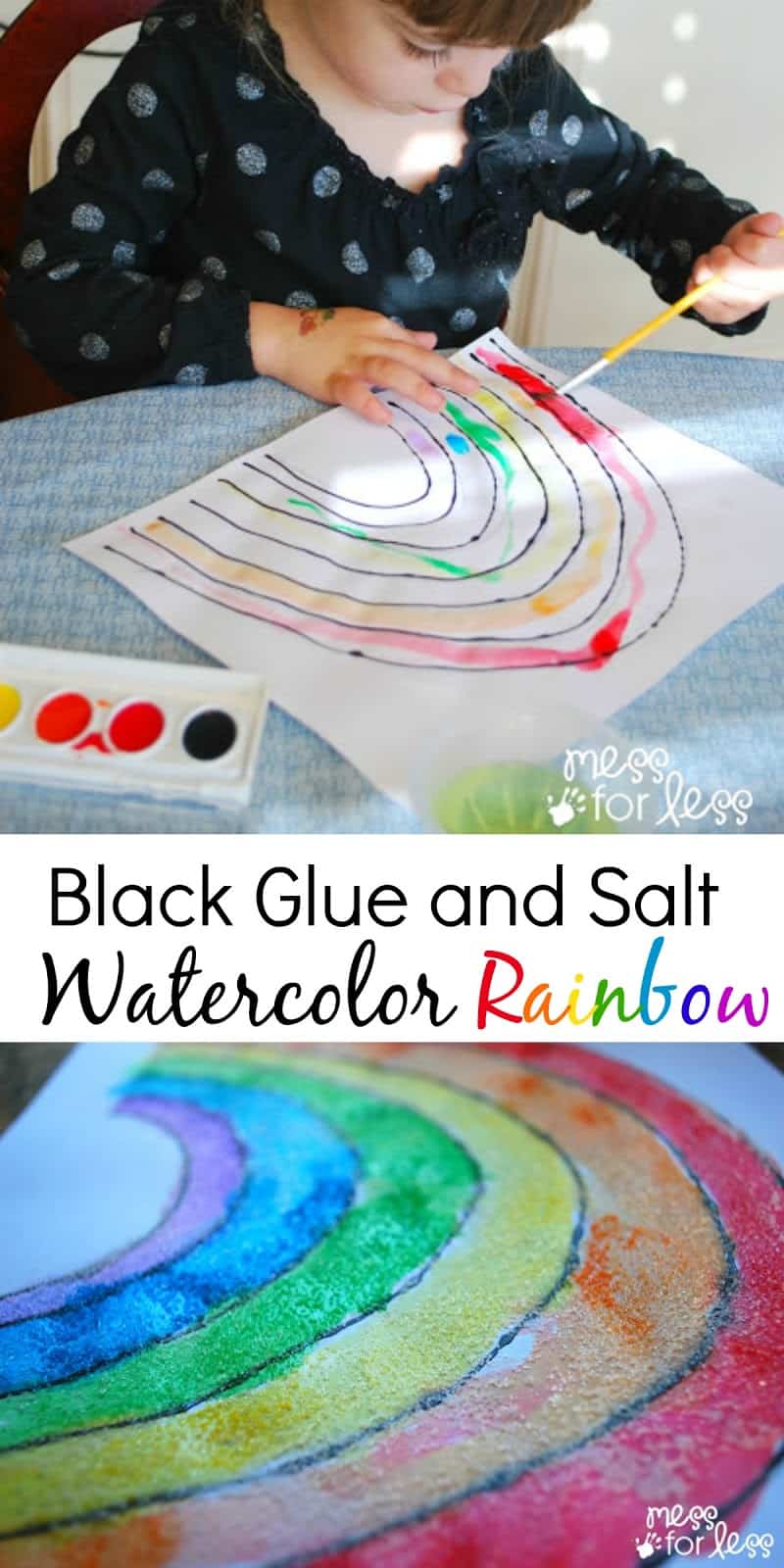 You will need:
Salt
White glue
Pencil
White paper
Salt Painting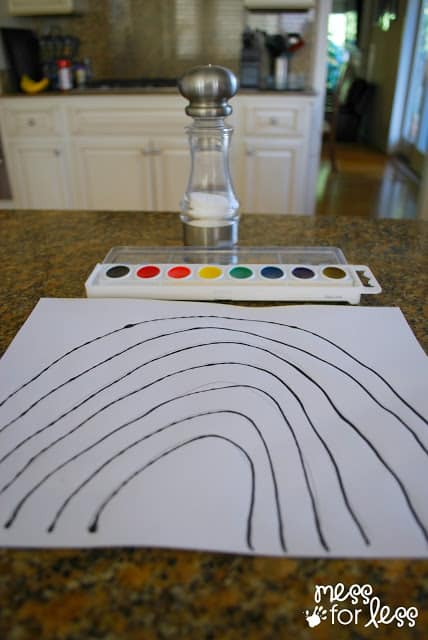 To make black glue, empty your glue bottle so it's only half full. Then add some squirts of black paint. Use enough black paint to fill up an additional quarter of the glue bottle. Shake the mixture until it is totally combined.
Draw a rainbow on a sheet of white paper and outline it with the black glue. Let this dry for a few hours until the glue has hardened to the touch.
Now it's time to start painting. If you have younger kids who have trouble remembering the colors of the rainbow, you can paint a dot of the correct color into each section so they can follow along.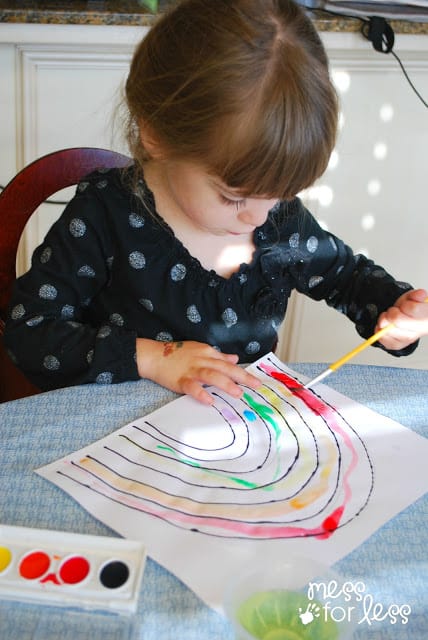 My kids were careful to stay within the lines of black glue, but I think having the colors blend would look great too.
Make sure your painting is fairly wet before adding salt. If parts of it have dried already, have your child go over it again with a wet brush.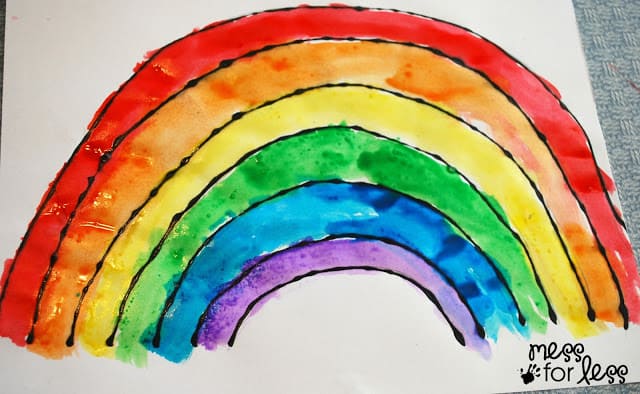 Next, add your salt. A shaker works great here so that kids can shake the salt on themselves.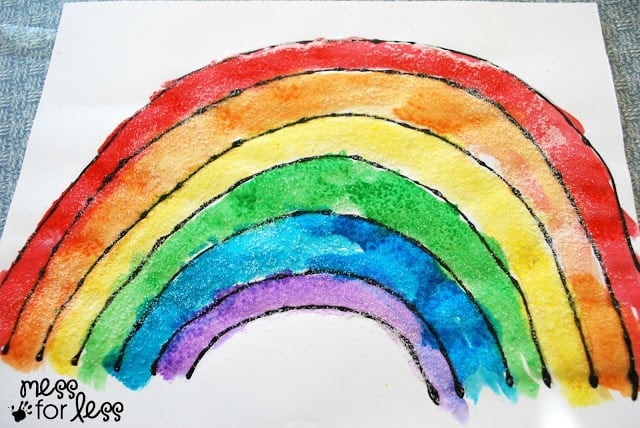 Leave the salt on until the painting dries and then you can shake off the excess.
You will be left with a vibrant rainbow painting which has a sandy texture. If you are looking for rainbow activities, this is one that will brighten up any rainy day.
If you are looking for more fun ways to engage your kids, I highly recommend
KiwiCo
. As a former teacher, I was really impressed with the quality of materials found in KiwiCo. Some moms have told me that they want to do activities like I do on Mess For Less with their kids, but they just don't have to the time to go buy all the supplies and prepare them for the activity. KiwiCo is the perfect solution. Every month your
KiwiCo
will focus on a particular theme like Colors, Dinosaurs or Gardening. KiwiCo offer a variety of projects ranging from crafts, imaginative play, science experiments and more.
If you liked this salt painting, check out:
Want more Mess?