We have been on a Fall Craft kick here at Mess for Less. Recently, we made these Fall Leaves Window Stickers and they are still adorning our front window. As part of that project, I created a fall leaf printable. I loved how the printable turned out and I wanted to be able to use it again for another activity. I remember how we had made Fall Leaves Using Black Glue in the past and decided to make them again but add a twist by using my leaf printable and adding salt. If you have never used salt with watercolors before, your kids will love the textured art created when you combine the two. We used a similar process when we made Black Glue and Salt Watercolor Rainbows. I just love how these Black Glue and Salt Leaves turned out.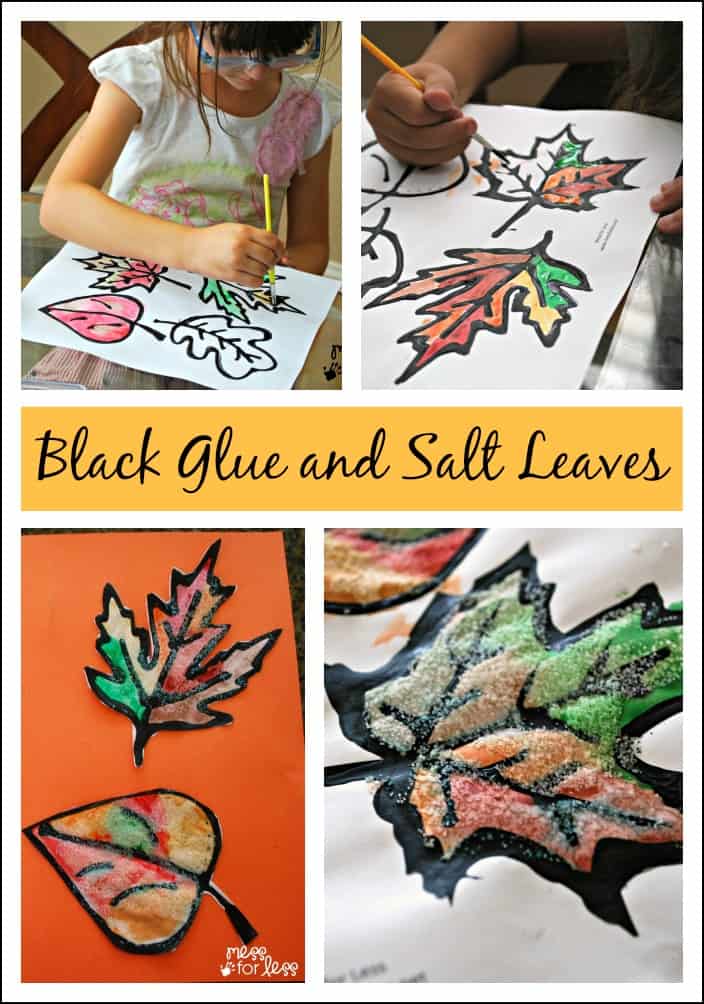 Fall Craft
You will need:
For this Fall craft, you will need to print out this free leaf printable. Once you have done that, it's time to make your black glue. Black glue is simply a mix of white glue and black paint. Empty your glue bottle so it's only half full. Then add some squirts of black paint. Use enough black paint to fill up an additional quarter of the glue bottle. Shake the mixture until it is totally combined.
Outline the leaves on the leaf printable using the black glue and allow to dry. I let ours dry outside and they took about 3 hours. Make sure you allow plenty of time for the black glue to dry before starting the painting.
Provide your child with watercolors, a brush and some water. Before we started, we discussed what color leaves we typically see in Fall. My kids decided their favorite kinds of leaves were those that had various colors on them.
My kids were determined to stay within the leaf outline but this is certainly not necessary.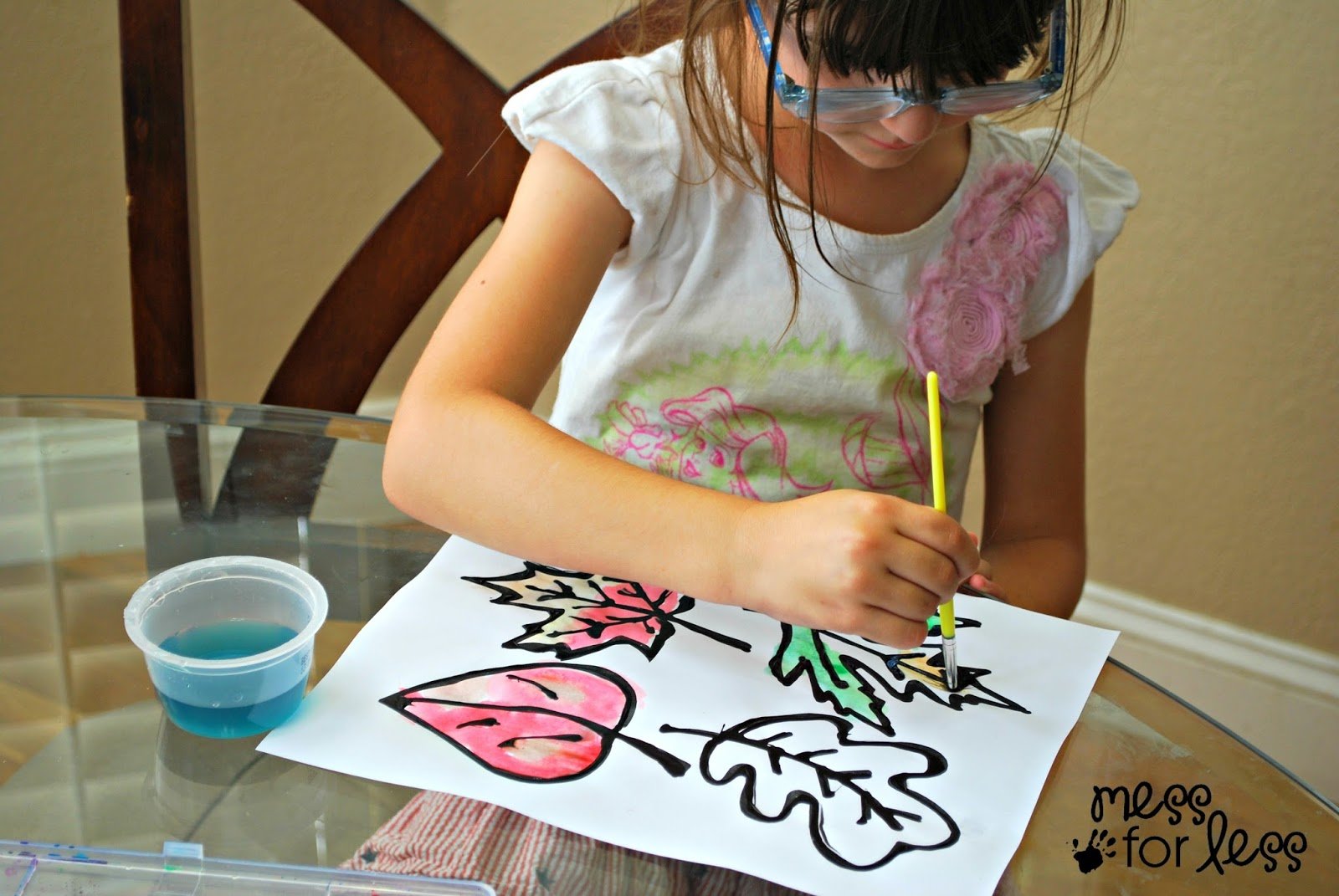 Anytime you work with paint, there is the chance to learn a little bit about color mixing. My daughter was thrilled when she was able to make a maroon color by mixing the red and brown.
The next step is to add the salt. You will want to be sure the painting is still wet before adding the salt. If parts of the painting have dried already, have your child go over it again with a wet brush.
I find this step the easiest using a salt shaker. You will get salt on your table and if your kids are anything like mine, they will be dipping their fingers in that table salt and licking it. Pretty gross huh?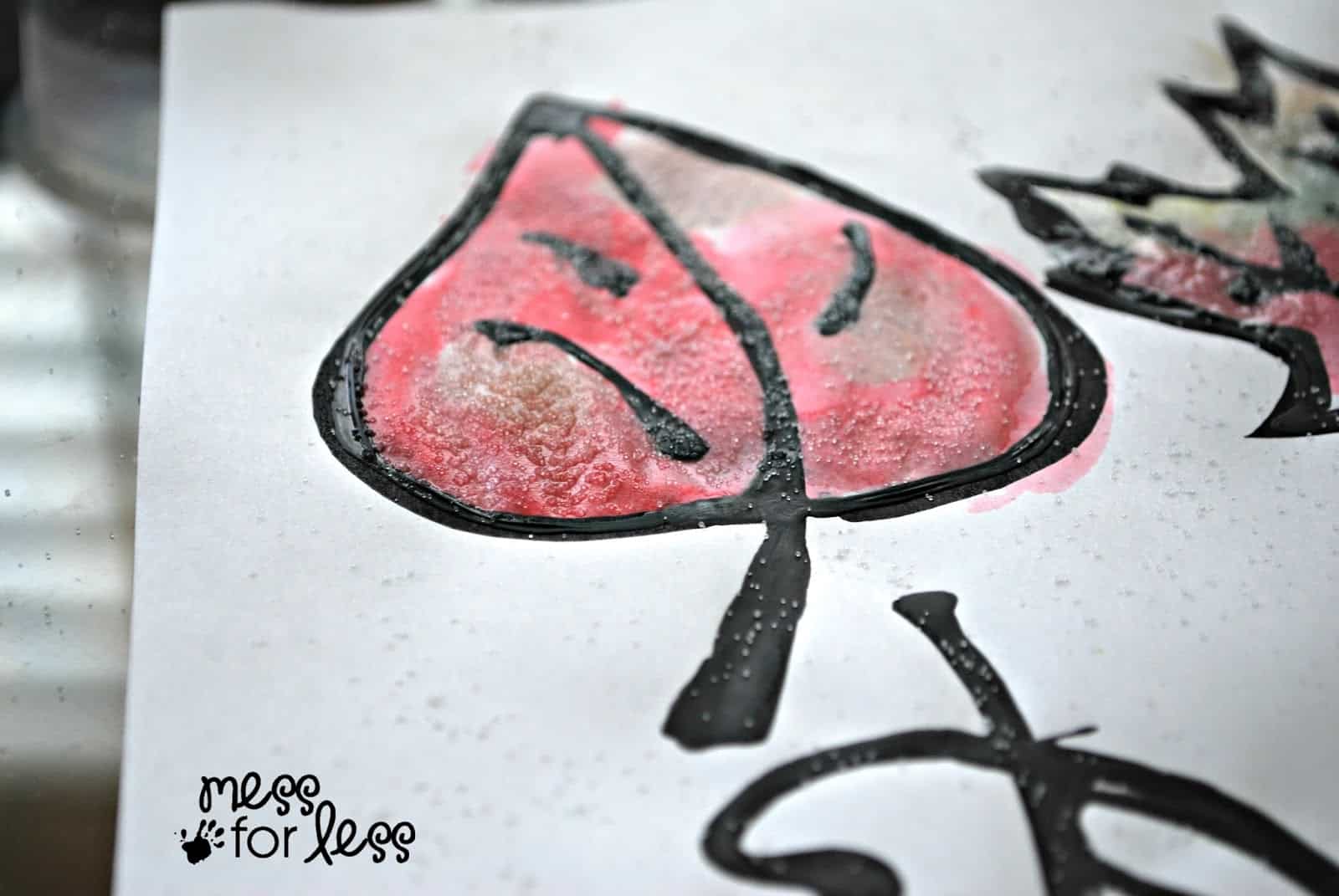 When the watercolor paint dries, you can shake the excess salt off the painting. What remains will be these textured leaves which almost appear to be frosted. So pretty!
The black glue adds a raised texture that reminds me of stained glass.
You can display the leaves as is, or you can cut them out and glue them to some colored paper. Either way, these black glue and salt leaves make a fun Fall decoration!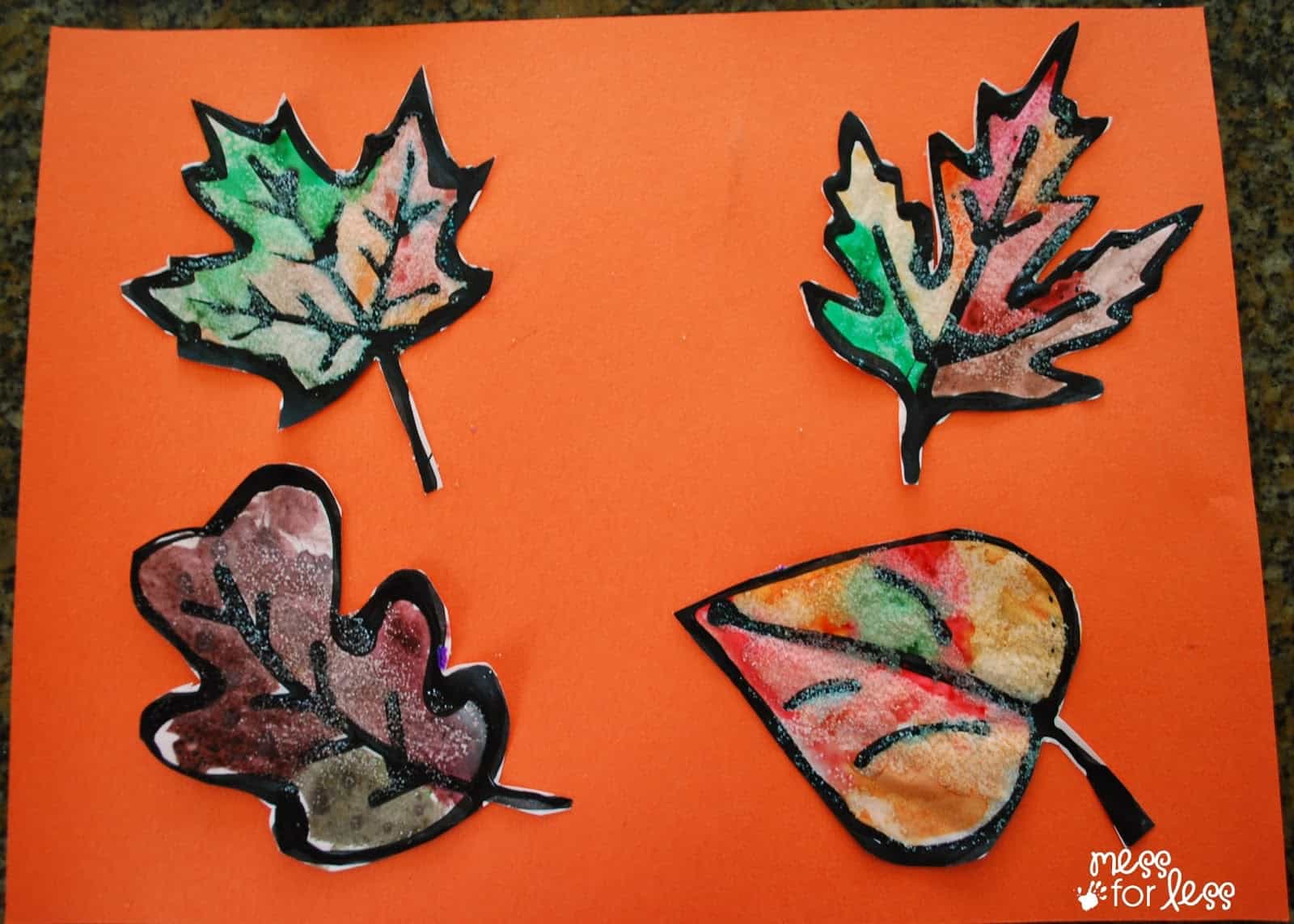 If you liked this Fall craft, you'll love:
15 Fall Crafts for Kids