Hopefully the leaves are changing colors where you live. When we lived on the East Coast it was one of my favorite things about Fall. We don't see as much of it here in California, but we do have some Fall foliage. That surprised me when we moved here. I thought the days of brightly covered trees were over. We have been so inspired by the changing leaves that we made a Fall Tree with Suncatcher Leaves and a
Fall Fingerprint Tree
. No matter where you live, your child can make their own
Q-Tip Fall Tree
ablaze with the colors of the season with this fun Fall activity. Be sure to also check out our
Fall Tree Window Painting
.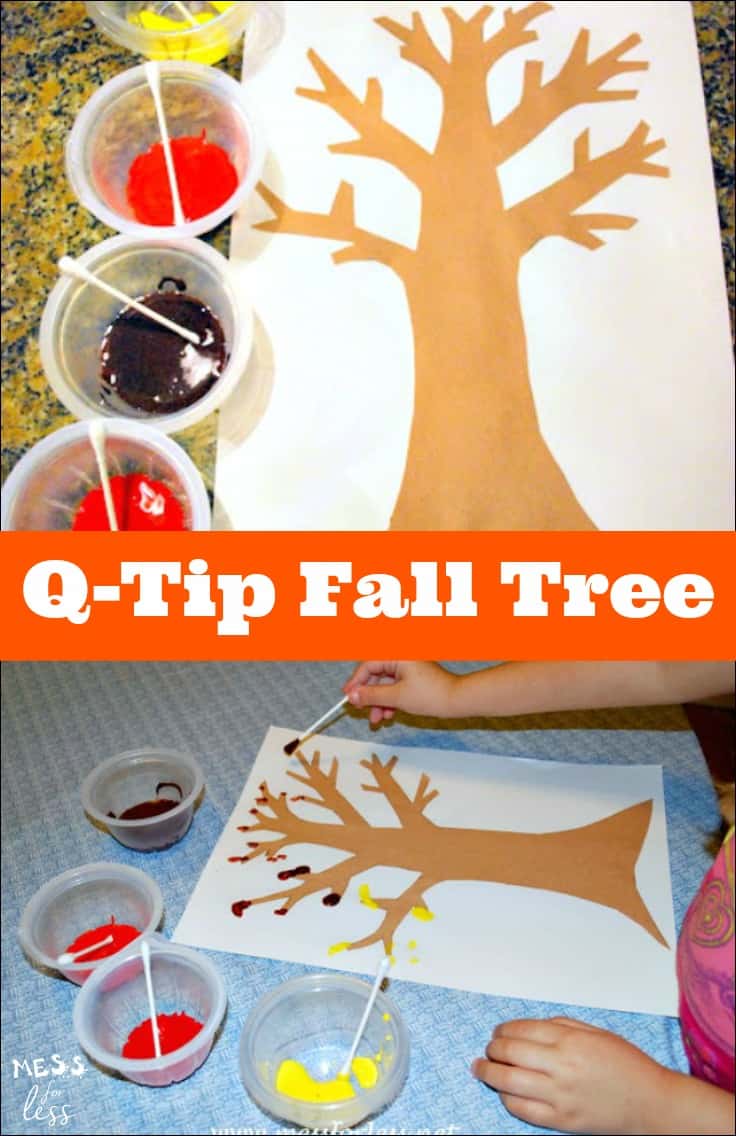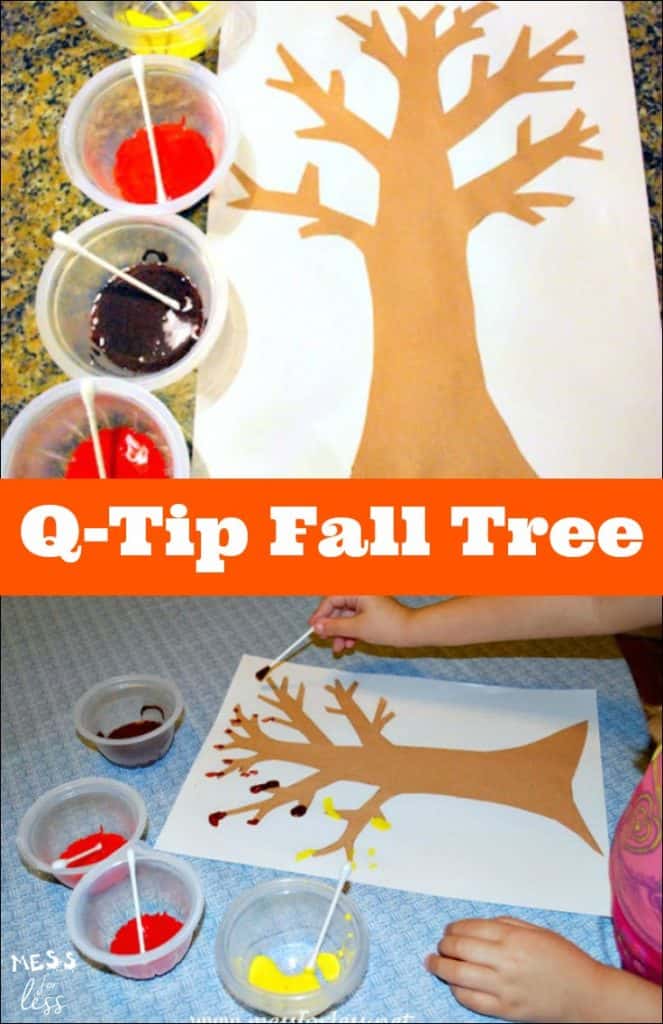 Q-Tip Fall Tree
You will need:
You will want to draw a tree on brown construction paper. Drawing is not my strength so I enlisted my husband to draw the tree. My husband did a great job don't you think? Cut out the tree and glue it to some white construction paper. Fill some cups with fall colored paint. We used yellow, orange, brown and red. Place a q tip in each cup.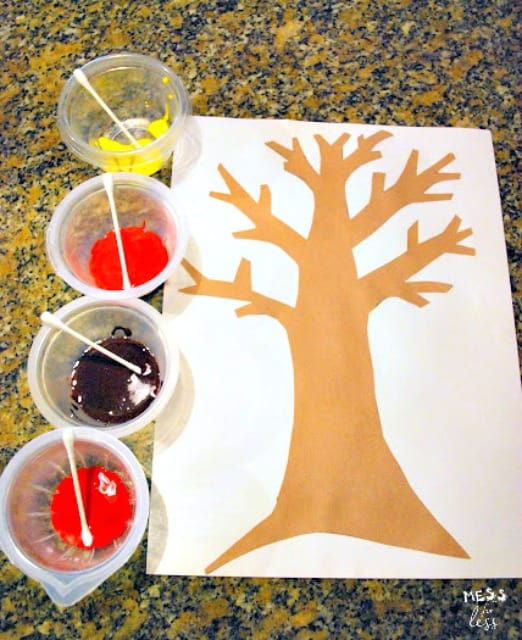 Have the kids use the q tips dipped in paint to make leaves on their trees.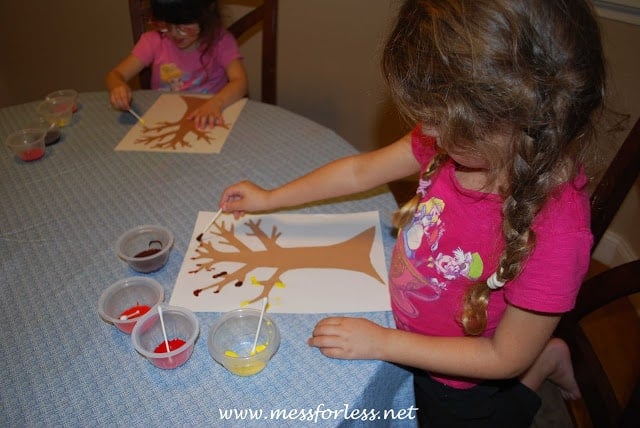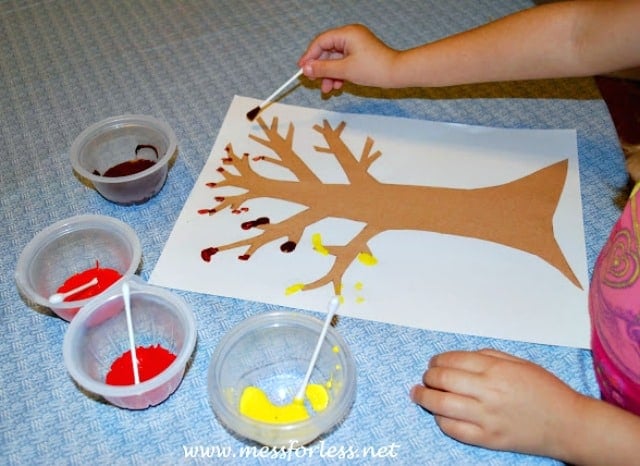 B used specific colors for each branch of the tree. It's so interesting to see the process kids use as they paint the tree.
An unexpected benefit of working with q tips is that it forces kids to use a more traditional grip. When my daughter writes she holds a crayon between her fist, so it was great to see her strengthening her fine motor skills.
Once the tree is done, kids can paint leaves near the bottom of the paper. My daughter told me these were leaves that were falling.
It's very easy to create this Q-Tip Fall Tree, and when your kids are done they can use the remainder of the paint and q tips on some white paper for art exploration.
ENVIORNMENTALLY FRIENDLY KIDS CRAFTS?
If you are looking for more fun activities for kids, check out Green Kid Crafts, an earth friendly monthly craft subscription box for kids that sparks creativity while teaching kids a respect and love for the environment. These boxes are themed and each month will be filled with fun projects and creative activities that can be enjoyed by kids from ages 3-10.
Since Green Kid Crafts is an earth friendly company, they use sustainable, safe materials in all of their products. They also give a portion from each sale to environmental non-profits. Learn more about a monthly subscription of fun!
If you like this Q-tip Fall Tree Painting, you'll love: