If you are looking for a simple art activity to do with the kids, this Dripping Salt Painting is perfect. We had some unexpected results with this dripping salt painting which I think turned out pretty cool. Judge for yourself. When you are done be sure to check out our Drip Watercolor Painting which is just as fun.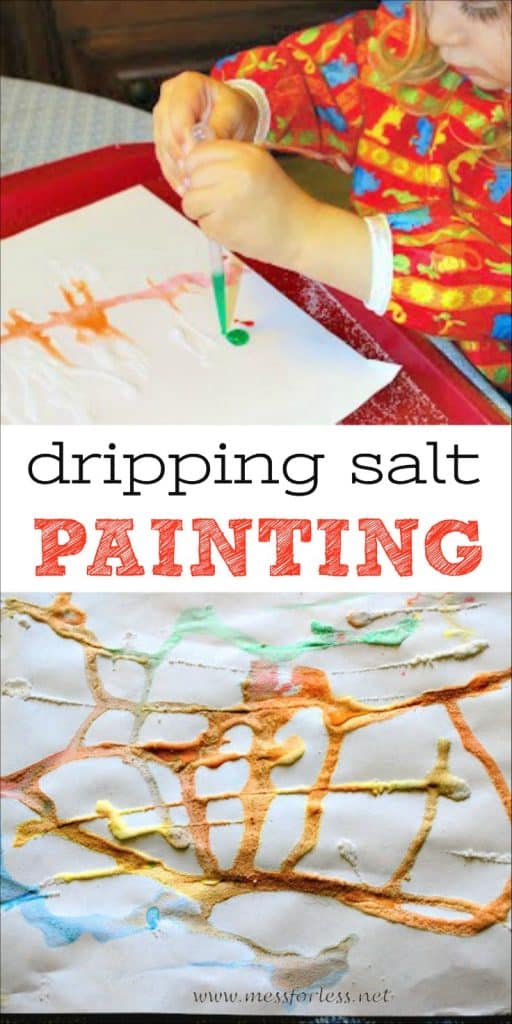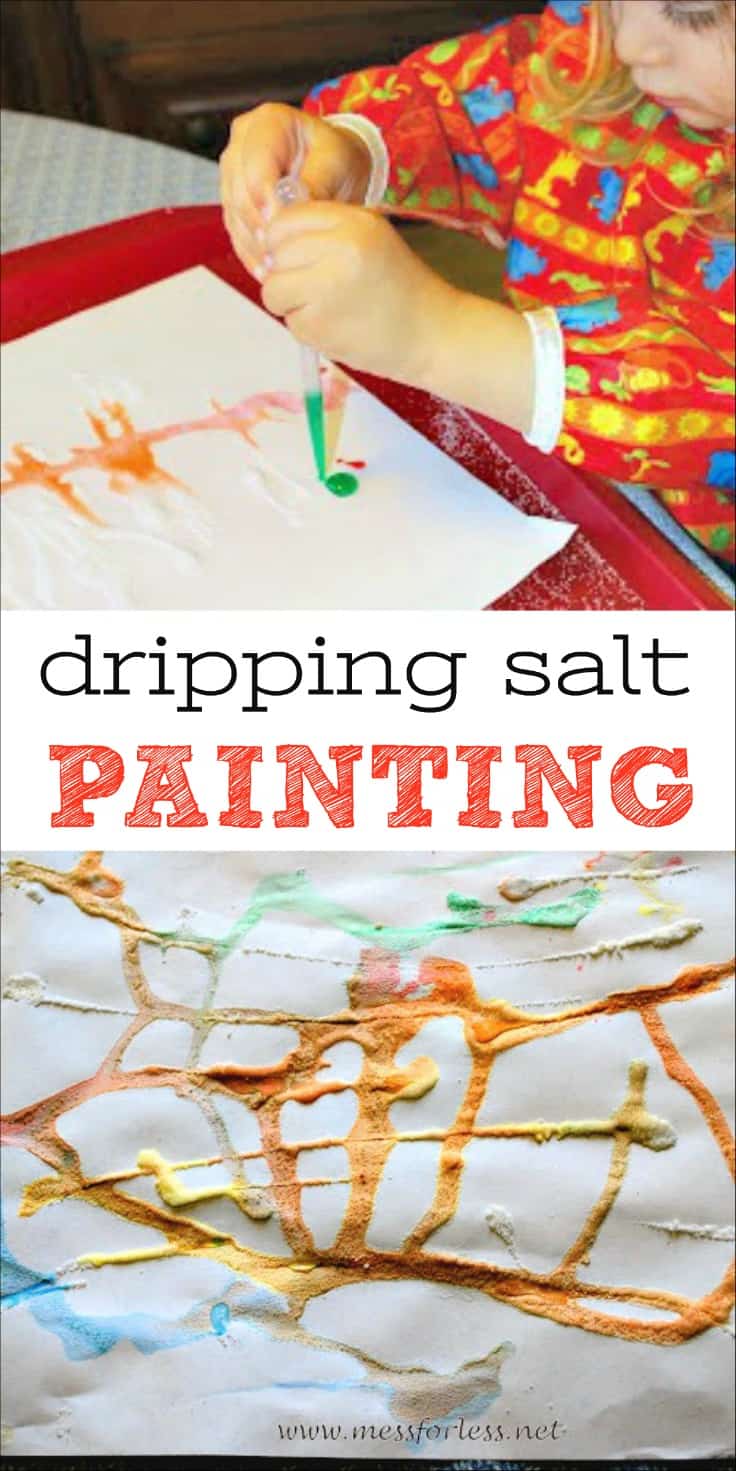 Dripping Salt Painting
Supplies you will need:
Paper (white or black)
Salt
Water mixed with food coloring (we made 4 colors)
Droppers or pipettes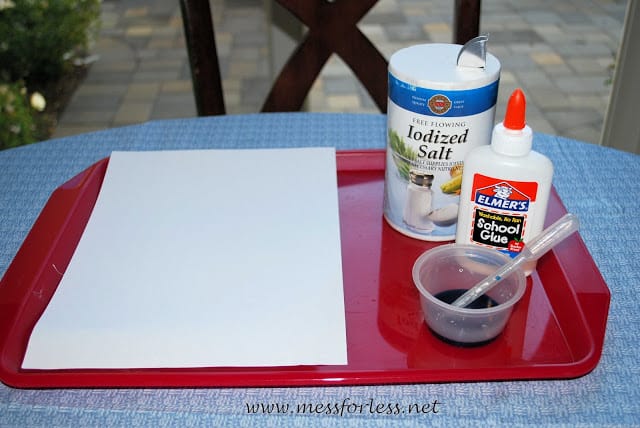 Have your child squeeze some glue all around on a piece of paper. An older child can do a more elaborate design, but with younger kids, just squeezing the glue on random parts of the paper is enough. Younger kids also find the glue squeezing incredibly fun.
Next, have the child pour some salt over the glue. You will want to be sure to have a tray under the paper so it can catch the extra salt. I put the salt in a cup and my kids spooned it on. Pouring straight from the container works too.
After they have poured the salt on, you may need to help them shake the excess salt off of the paper. Since I used a cup for the salt I was able to just pour it back into the cup to reuse.
Next, have your child squeeze some of the food coloring and water mixture into a dropper and deposit it on the salt.
This is where things got interesting for us. The color started to spread on the salt but the water also helped to dissolve some of the salt so that it started to run.
I decided to just go with it and had the kids pick up their papers to make some trails and designs.
It was fun for the kids to discover which way the paint would go and how it would go in different directions depending on how you turned the paper.
The kids had a blast and I was happy that even though this dripping salt painting didn't turn out like I planned, it was still a fun experience that created some colorful art.
In the finished products below, you can see how the texture of the salt really comes through and leaves a trail even in the places where they had not glued. I am excited to try this again with liquid watercolors.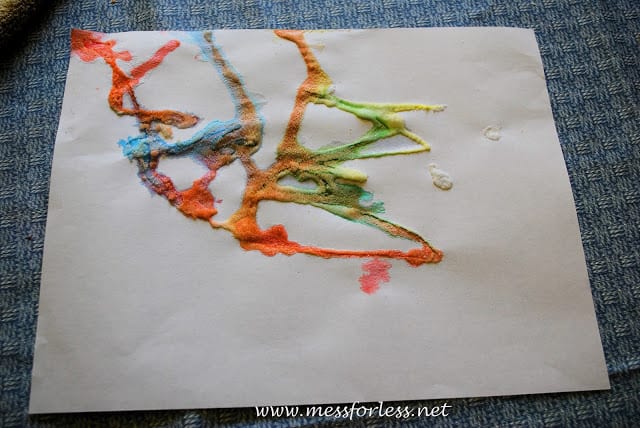 If you liked this dripping salt painting, you'll love:
If you are looking more fun ways to engage your kids, I highly recommend KiwiCo. As a former teacher, I was really impressed with the quality of materials found in KiwiCo. Some moms have told me that they want to do activities like I do on Mess For Less with their kids, but they just don't have to the time to go buy all the supplies and prepare them for the activity. KiwiCo is the perfect solution.
Every month your KiwiCo will focus on a particular theme like Colors, Dinosaurs or Gardening. KiwiCo offer a variety of projects ranging from crafts, imaginative play, science experiments and more.