I took a stroll down memory lane while writing this post. I gathered up some of our best loved Toddler Activities and marveled at how these simple ideas have made my kids so happy. These ideas do not require much in the way of set up time or monetary investment. Though my kids are older now, some of these toddler activities are still favorites. I hope they will be as popular with your kids. For some more fun toddler activities, check out Sensory Bags for Babies and Toddlers.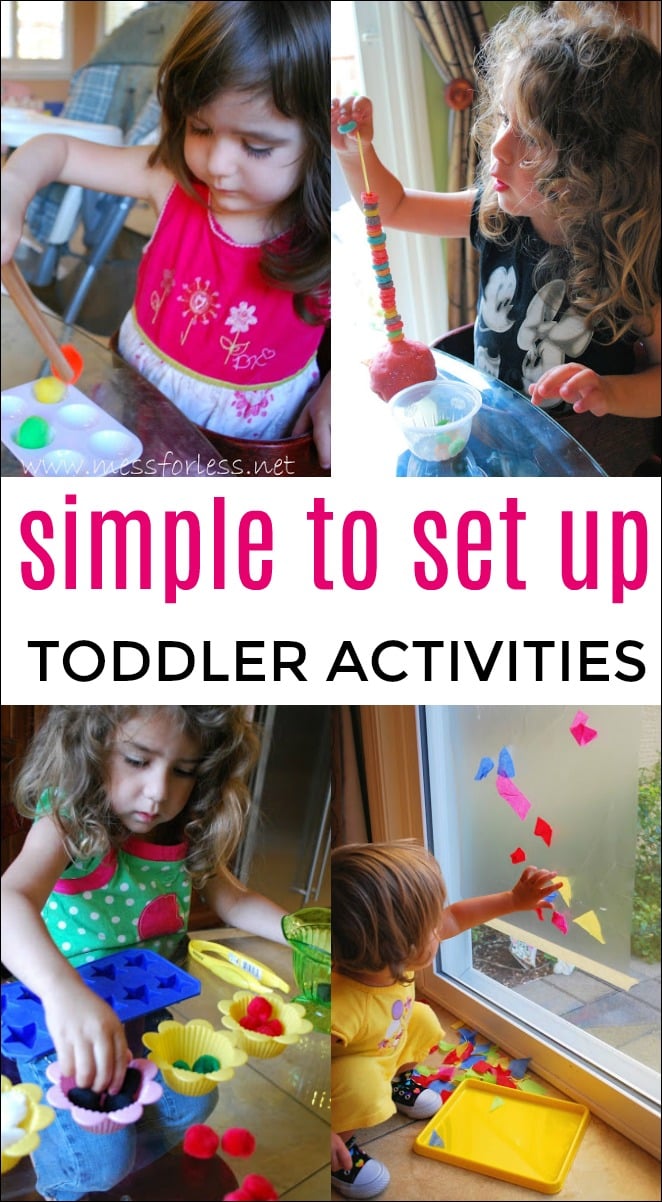 Toddler Activities
Paper Plate Baby Farm Animals - What a fun Spring craft that little ones can make with paper plates.
Fine Motor Activity with Tongs - Kids transfer pom poms using a pair of tongs.
Painting Popcorn - Kids will love painting their popcorn before they eat it. The paint is simple to make and edible.
Contact Paper Art - Tissue Paper Sticky Window - Create a sticky window using contact paper and tissue paper. Fabulous sensory idea!
Fun with Pipe Cleaners - Kids will have a ball while pushing and pulling pipe cleaners through a colander.
Fruit Loop Towers - These fruit loop towers are a simple way to practice fine motor skills with little ones.
Marble Painting - A great first art activity for toddlers. They can create a work of art using marbles and paint.
If you enjoyed these toddler activities, you'll love:
15 Toddler Recipes to Make Together