Do your kids ever get bored with the same old snacks? Well, I am sharing a cute and fun Bumble Bee Kids Snack sure to delight any child. This snack is perfect for a class party or for a day when you are the snack mom at school. Besides being an adorable treat, the snacks contained inside are kid favorites. These buzzy bees will be a hit with little ones! If you are on a bee kick check out how to make this Paper Mache Beehive.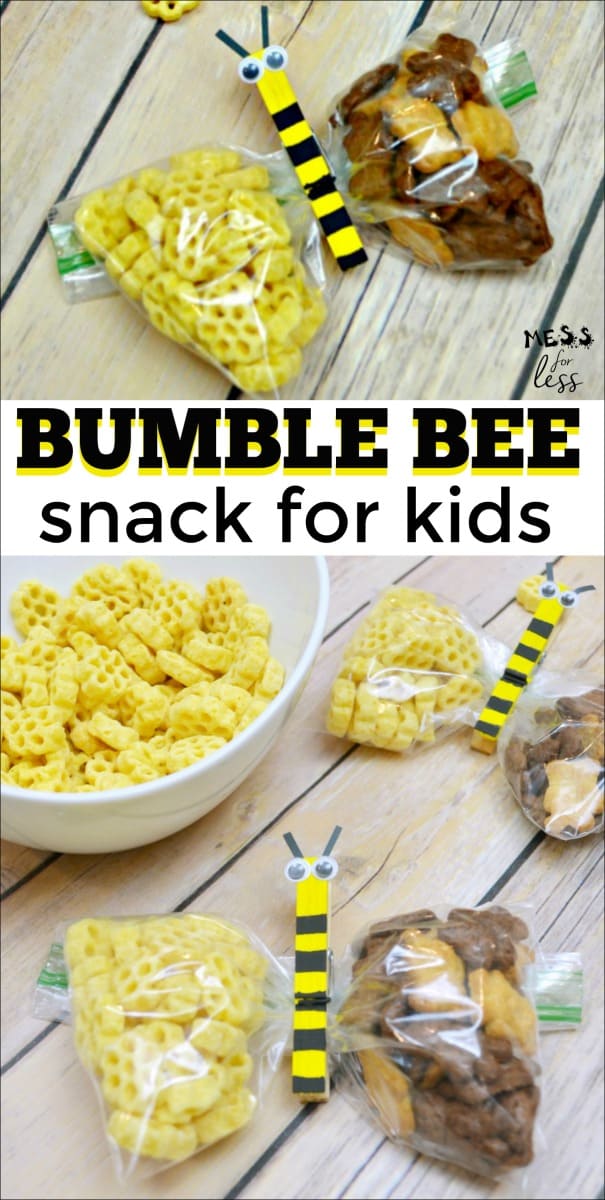 Bumble Bee Kids Snack
You will need:
Black Construction paper
Scissors
Paint brushes
Glue stick
¼ cup measuring cup
Sandwich sized zip bags
Yellow and black paint
Teddy Grahams: Chocolate and Honey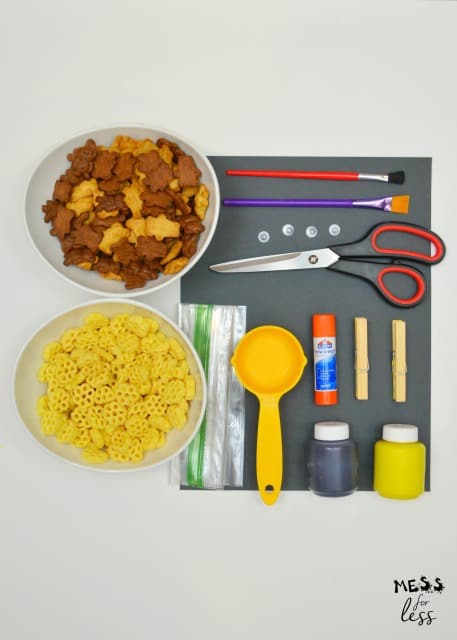 To make this adorable bumble bee kids snack, start by painting the front of the clothes pins with yellow paint. You will need to paint as many clothespins as you are making snack bags. Set the clothes pins aside to dry.
To make the antenna for the bumble bee, use your scissors to cut the black construction paper into skinny 1" pieces. You will need 2 for each clothespin.
When the yellow paint has dried, paint stripes on the clothes pins with the black paint.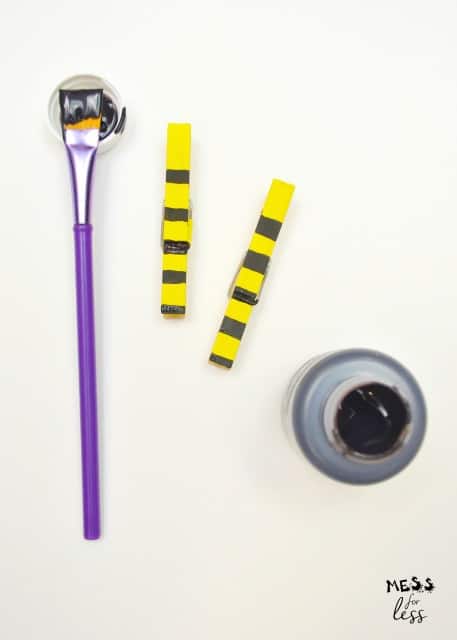 Glue the black construction paper antenna to the back of clothes pin.
Stick the googly eyes to the front of the clothes pins.
Using the measuring cup, dump ¼ cup of Honeycomb cereal into one side of the bag, and ¼ cup of Teddy Grahams into the other side of the bag. Then press the bag flat to let the air out and seal it shut.
To make the bag look like the wings of a bee, fold over the zip top a few times, and pinch the bag together. Then secure in the middle with a clothes pin.
Now the buzzing bee snack is ready to serve!
This is an adorable snack to to pack in your child's lunch box along with these Lunch Box Jokes for Kids.. Just imagine their surprise when they reach for their snack and find this!
You can also have the kids help to make this snack. They would certainly have fun painting the clothes pins and pouring in the cereal and bears.
I hope you enjoyed this bumble bee snack for kids. For more cute bee snacks, check out these Bumble Bee Pineapple Treats from Meaningful Mama.
If you have Star Wars fans at home, they will love these Star Wars Snacks for Kids.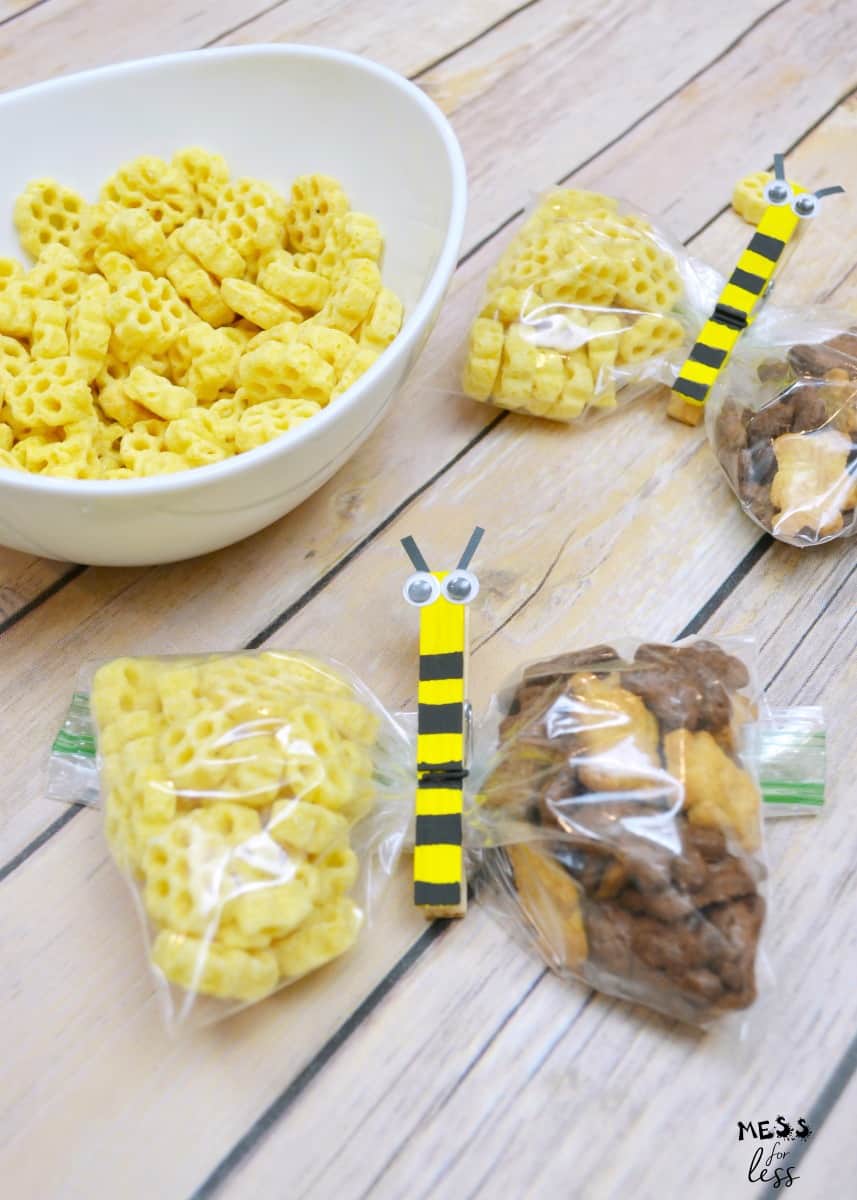 Loved this bumble bee kids snack? Then you should check out:
Monkey Rice Cake - Curious George Snack
10 Kids Snack Ideas