I have been getting into the Easter spirit lately and made a simple Easter Egg CVC Word Game using paint chips I got from the home improvement center. This game took a few minutes to put together but offers a number of ways for kids to practice reading and making words. If your kids are a little younger, try our Easter Egg Letter Match.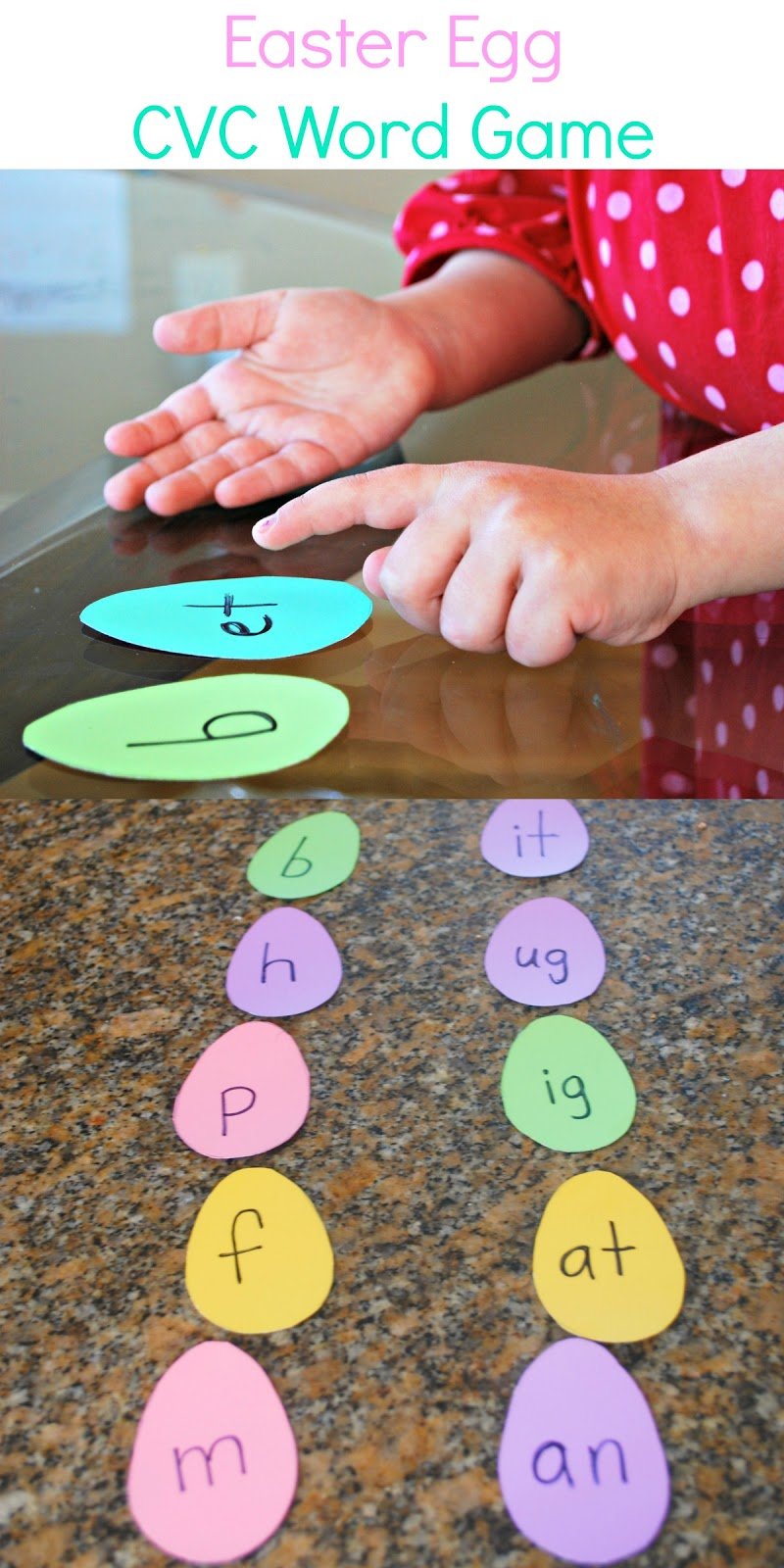 You will need:
Head to your local home improvement store and grab some paint chips in pastel colors. For this activity try to get the larger paint chips rather than the ones that look like a bookmark. Draw and cut some eggs out of the paint chips. I was able to get 2 eggs out of each of the larger paint chips.
I wrote some endings for CVC (consonant-vowel-consonant) words on some eggs and and consonants that could be used to make words on other eggs. The endings I used were -an, -at, -ig, -ug, -it, -ag, -un, -et, -ot. I used the following consonants: c, s, r, t, b, h, p, f, and m.
My daughter has started sounding out short words and so I thought this would be a good way for her to practice making words and work on her letter sounds.
I gave her one word ending egg and some eggs that had consonants on them. She pushed various letters next to the word ending card and sounded them out until she found ones that made a word.
Once she got used to the ending sound, in this case -et, she was easily able to switch the beginning letter and figure out what it said.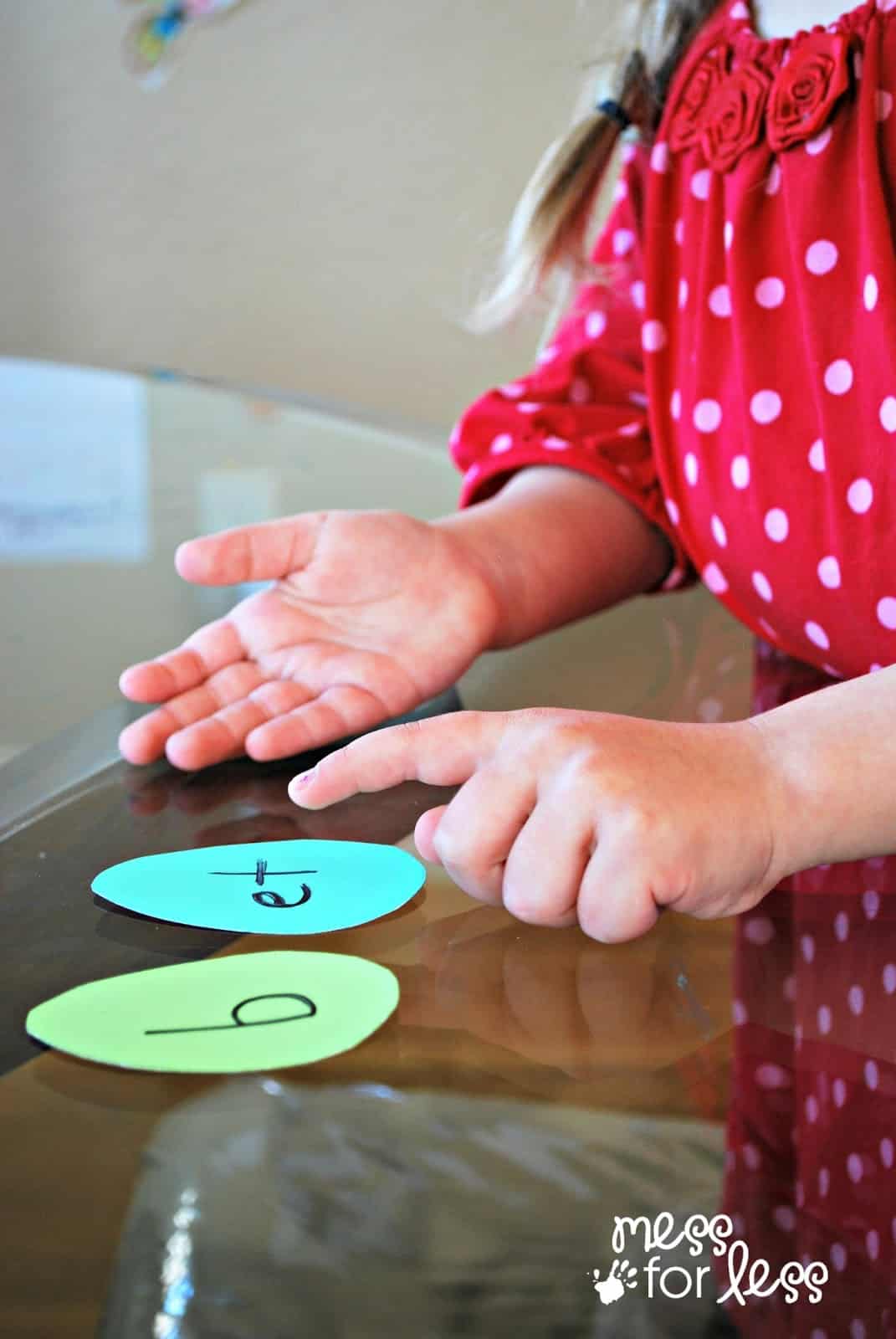 Since she was doing so well with that, I placed all the word ending cards out and gave her the stack of consonants and asked her to see what words she could make. This was a challenging task and I did help her a little, but she was thrilled whenever she made a word. She had so much fun with this Easter Egg CVC Word Game.
Have you ever made anything with paint chips? I would love to hear how you have used them in the past.
For more word games check out: