Have you ever used liquid watercolors before? I did when I was teaching, but hadn't with my own kids before. If you have never heard of them, they are a concentrated paint that can be used as is or diluted for the effect of traditional watercolors. I recently ordered some and the very first thing we did with them was to create these Liquid Watercolor Decorated Eggs.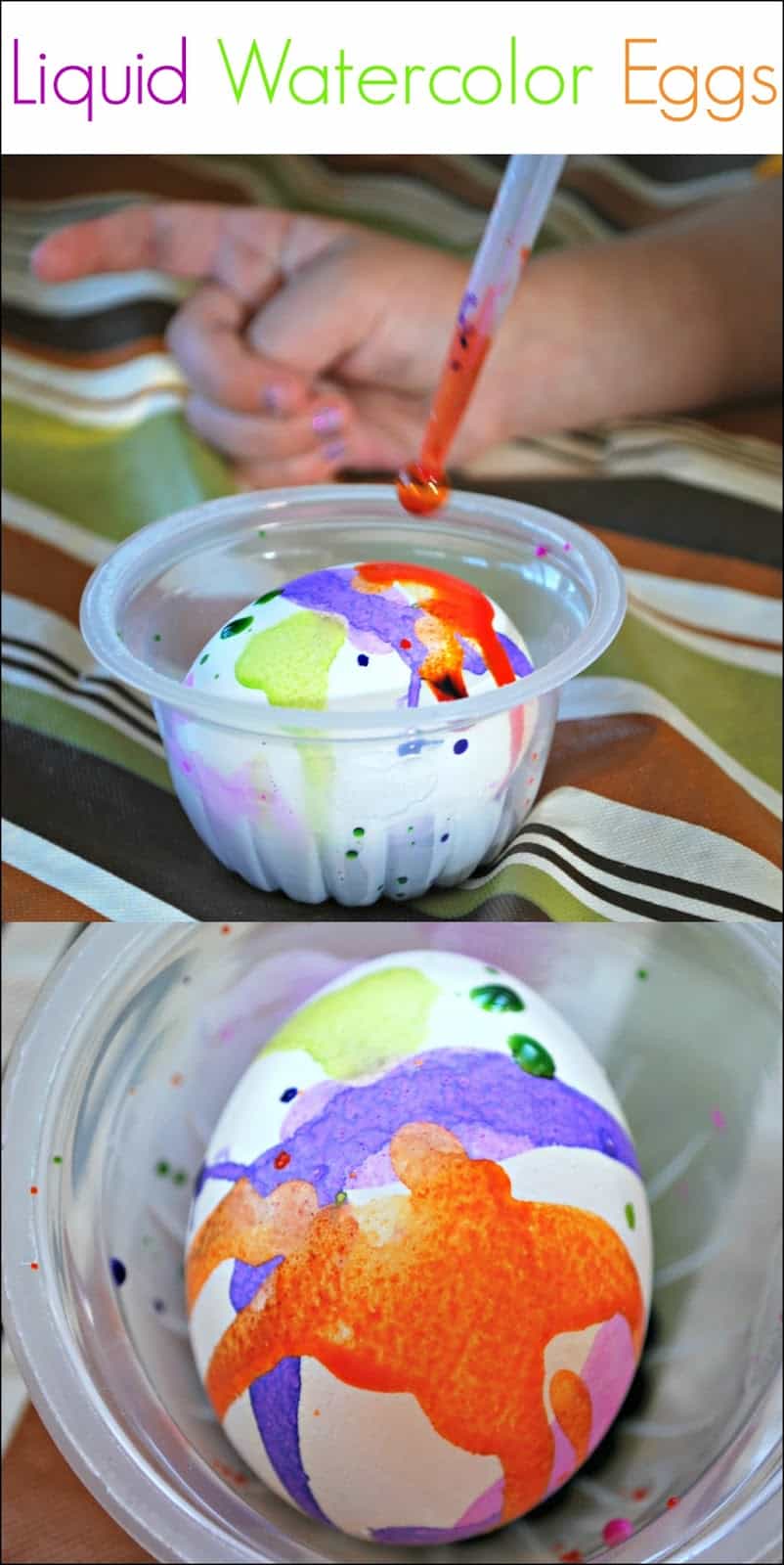 You will need:
Hard boiled eggs
Small cups for the eggs
**Liquid watercolors are not safe to consume so if you peel you eggs and notice any color on them, do not eat them.**
This will be a messy activity so you will want to have your child wear a smock. You can pour some of the liquid watercolors into a cup and have your child fill their dropper or just fill it straight from the bottle. I held the bottle of watercolors for them (so they would not spill) and let them stick in their dropper to draw up the color.
I placed an egg for each child to decorate in a small fruit cup and let them color the eggs using the liquid water colors and dropper.
Getting the liquid water colors into the dropper and squeezing them out provided the bonus of a fine motor exercise.
You can dilute the liquid watercolors with water, but I chose to use them at their normal strength to get bolder colors.
My kids were excited to use a variety of colors on their eggs.
Sometimes the colors mixed to form new shades.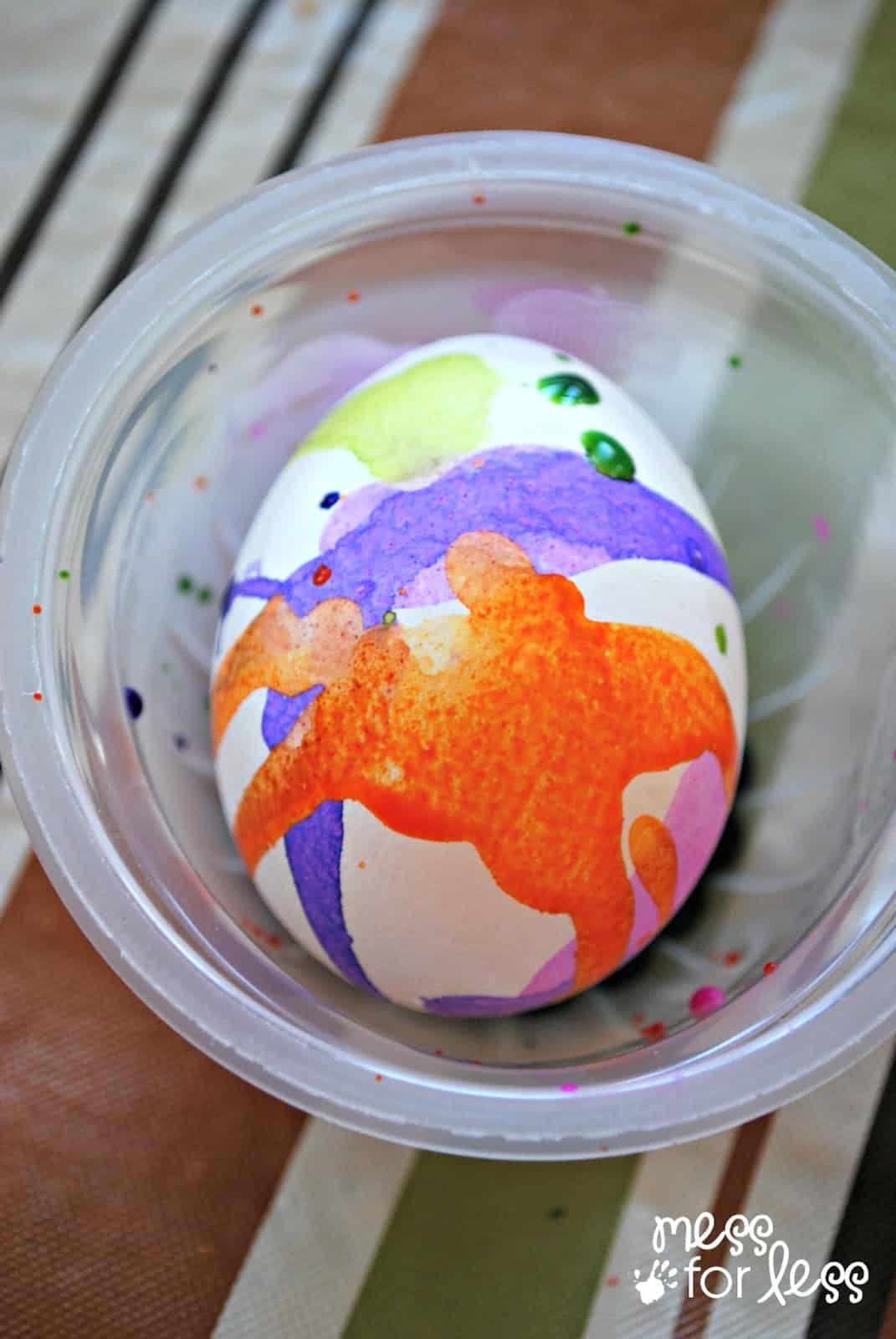 I placed them in an empty egg carton to dry. They didn't take any longer to dry than eggs dyed with an at home kit. They are so eye catching and each one is totally unique because of the way the drops of watercolor fell.
For more Easter activities check out:
Easter Egg Letter Matching Game