Our church has a great child care program and they often inspire me with their craft ideas. In my youngest daughter's class, they made these clever homemade harmonicas. When my daughters twin sisters saw her harmonica, a few fights occurred, so to keep the peace, I made them some of their own. They were super simple to make and my kids made more than one Homemade Harmonica. They had enough to start their own band. If you kids can't get enough of homemade instruments, check out Making Musical Instruments with Kids and our Didgeridoo Craft.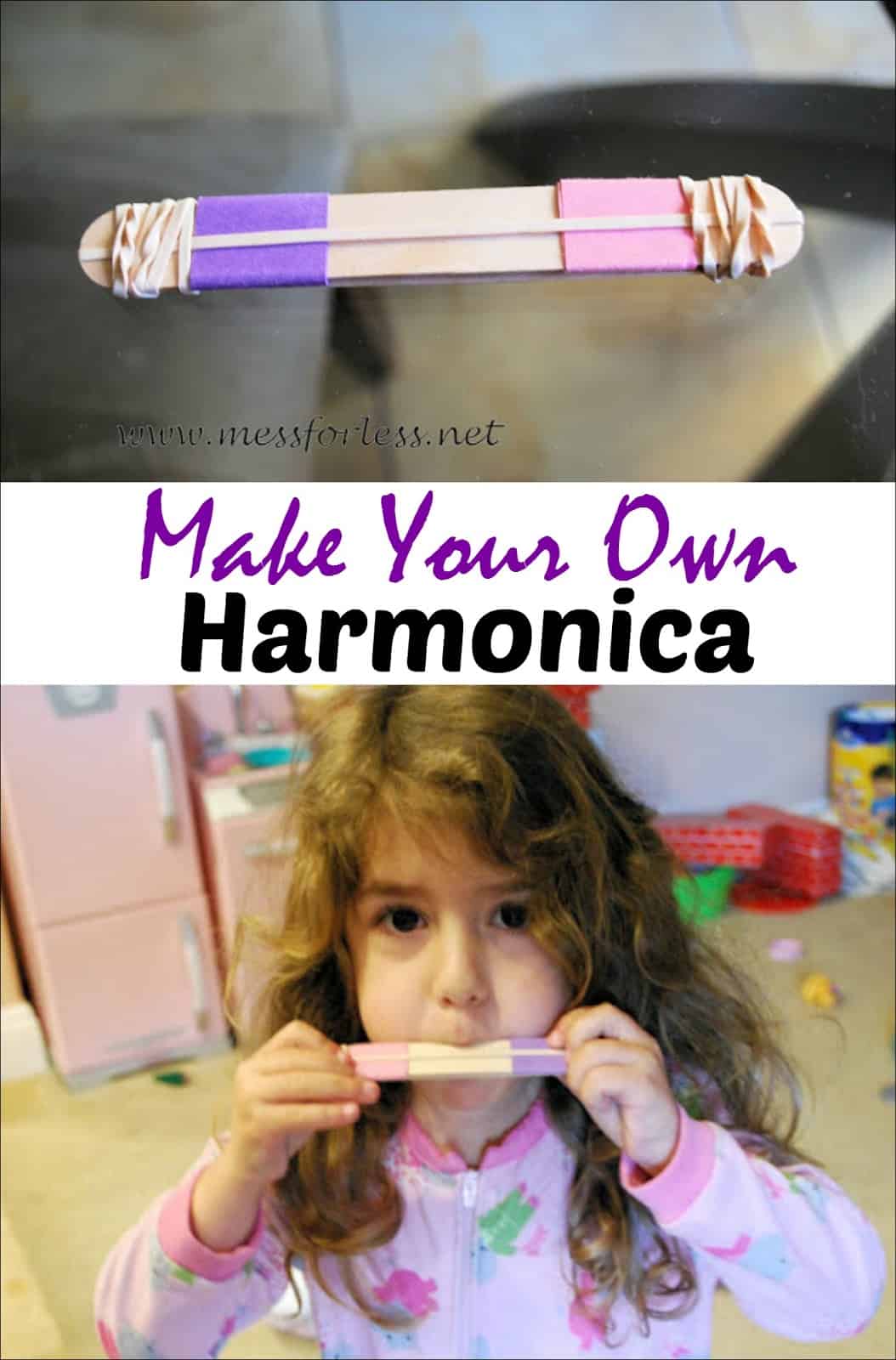 How to make a homemade harmonica
Supplies You Will Need: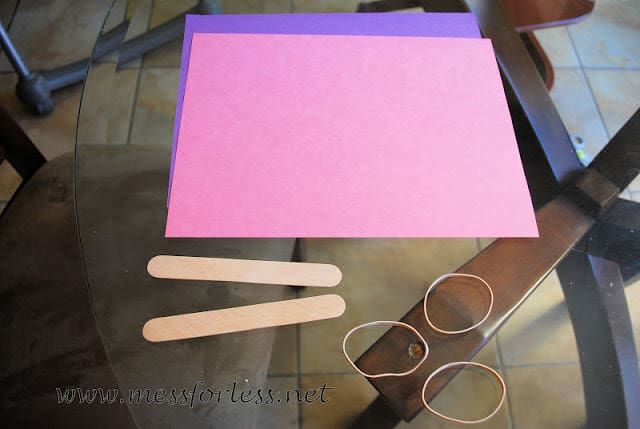 First you will want to cut out two construction paper strips. I cut mine 1 inch wide by 4 or 5 inches long. The kids could not decide on a single color so we did pink and purple, but you only need one sheet of construction paper.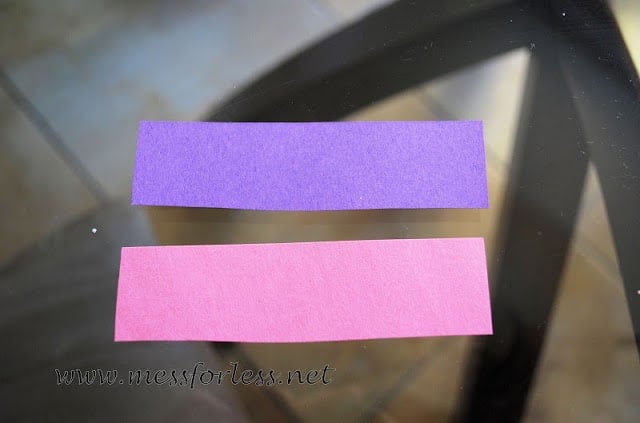 Wrap your strips on each side of the craft stick making sure to keep them near the edge with a bit of craft stick still showing.
Wrap a rubber band around the length of the craft stick.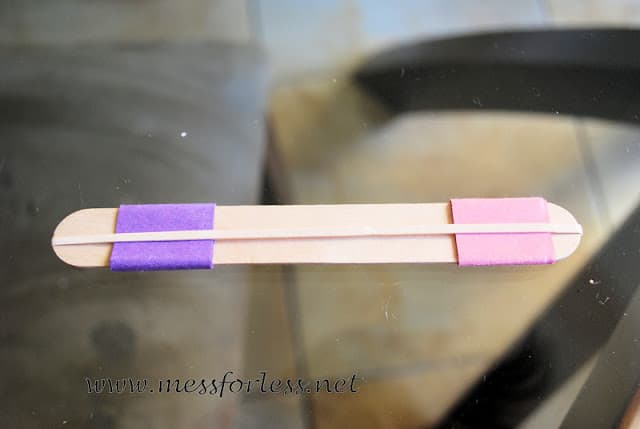 Place the second craft stick under the one with the construction paper strips and using another rubber band, wrap the ends together.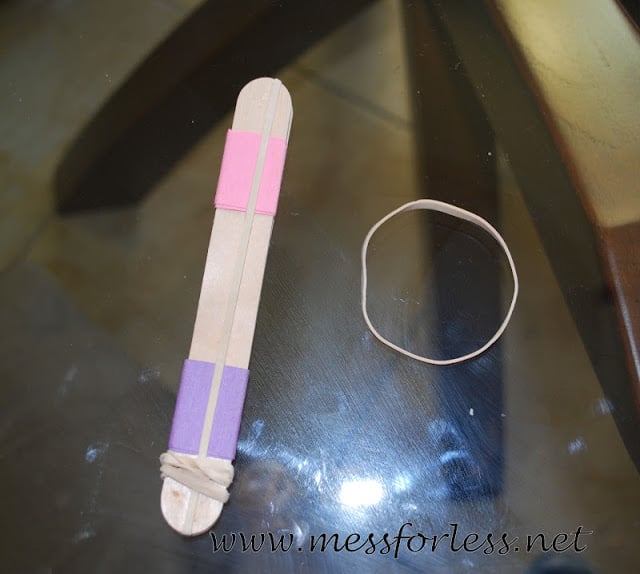 Do the same with the other end and you should have something that looks like this.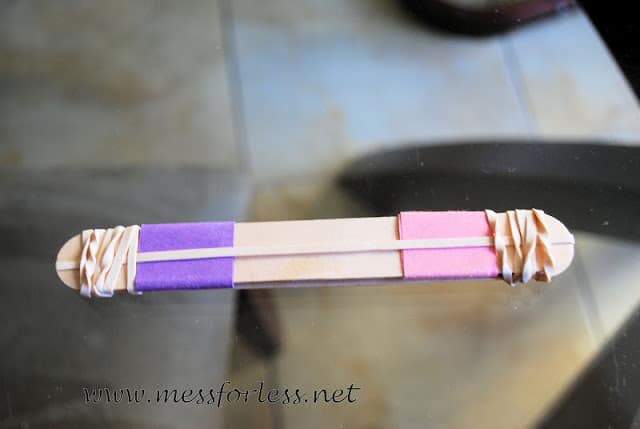 Now your homemade harmonica is ready for playing. Make sure your kids blow on the wooden middle part and not the part covered in paper. Playing this homemade harmonica will require some practice. At first my girls were biting down on the stick which will not allow the breath to travel. But with some practice, we were making music!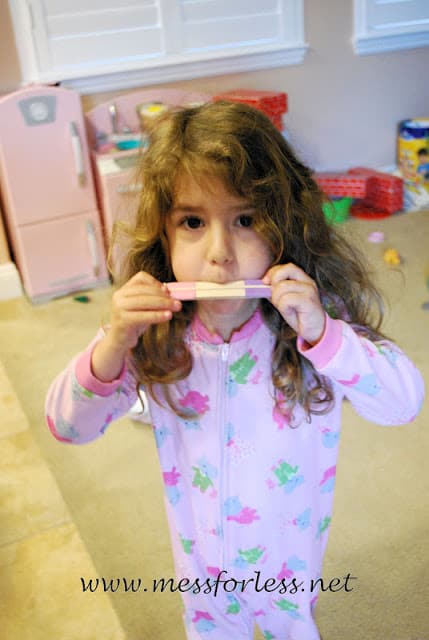 If you liked this homemade harmonica, you'll love:
If you are looking for more easy kids' activities, check out Green Kid Crafts. Each month your child will receive a package filled with fun projects and creative activities than can be enjoyed by kids from ages 3-10. This is an earth-friendly monthly craft subscription box that encourages respect for the environment.