My youngest will be turning 3 this weekend, so my girls are all about birthdays right now. Every day the twins use their toy cupcakes to have a "birthday party" for their sister. I am always looking for fun playdough games that I can use to liven up our normal playdough experience. Making birthday party playdough cupcakes using seemed timely and fun. See how we did it with items we already had at home.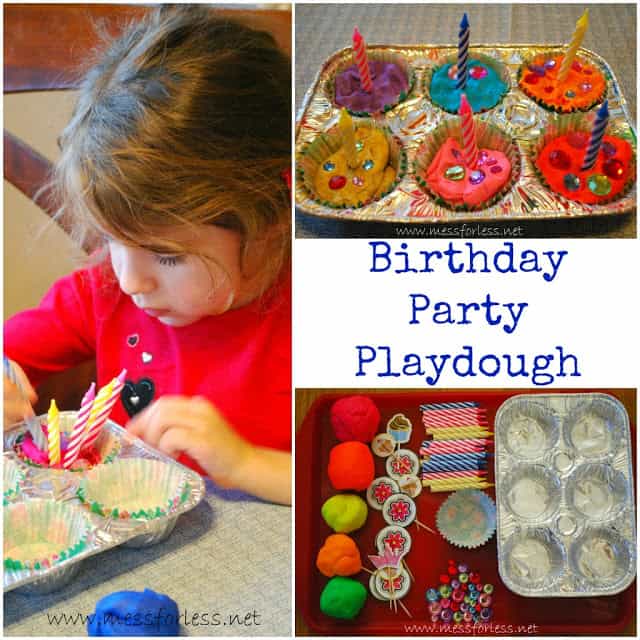 Cupcake pan
Candles
Playdough in various colors
Paper cupcake holders
Cupcake picks
The kids were so excited when I presented them with the supplies for this playdough activity! Right away they started molding the playdough and pressing it into the cupcake holders.
Next, candles and jewels were added.
When the cupcakes were decorated, it was time to sing "Happy Birthday" and blow out the candles.
You will want to make sure you have a good supply of jewels or any other kind of decoration you decide to use. My kids kept asking for more and more jewels. They were pretending that they were sprinkles.
These kinds of playdough games really allow a child to explore their creative side and use playdough as a prop in their imaginative play. When my daughter was done with her cupcakes, she took the playdough out, flattened it, and made birthday cakes. This pretend play, inspired by adding some new items to playdough, kept her absorbed for some time.
For more fun playdough games check out: