Are you looking for a fun activity to entertain the unicorn lover in your life? Then you will love this Printable Unicorn Craft for Kids. It requires no glue, messy supplies, or anything you don't already have. In fact, if you have a piece of paper, a printer, and some crayons, you have everything you need to make this big mouth unicorn.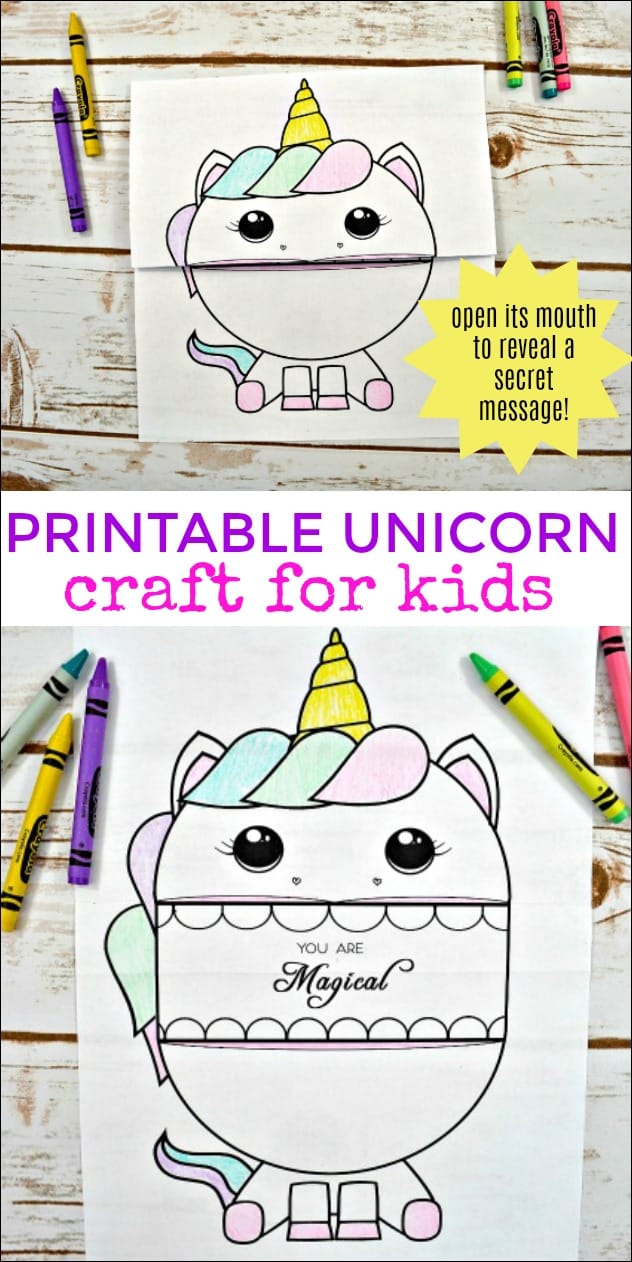 Printable Unicorn Craft for Kids
Supplies you will need:
Paper with printed unicorn (download below)
Crayons or markers
How to make a big mouth unicorn
To download the free unicorn printable, click here.
Print the unicorn PDF. Have your kids color the unicorn with either crayons or markers.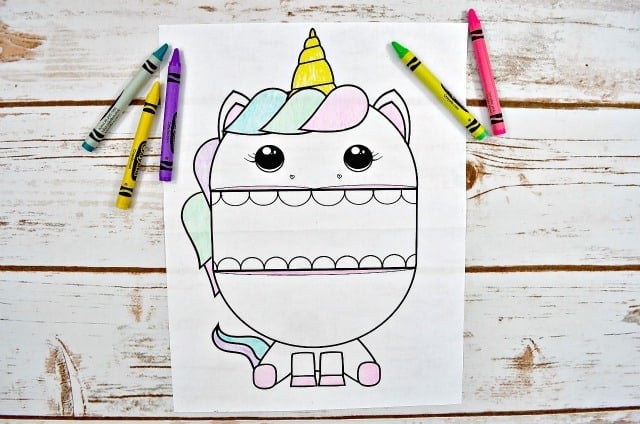 If using the blank mouth, you can add your own words or message. You can even have kids draw some stuff in the unicorn's mouth or draw some food on another piece of paper and cut it out. How fun would it be to feed the unicorn?
Next, fold the paper back on the top lip line. Then, bring that fold down to meet the bottom lip line. The unicorn is now ready to talk, eat and sing!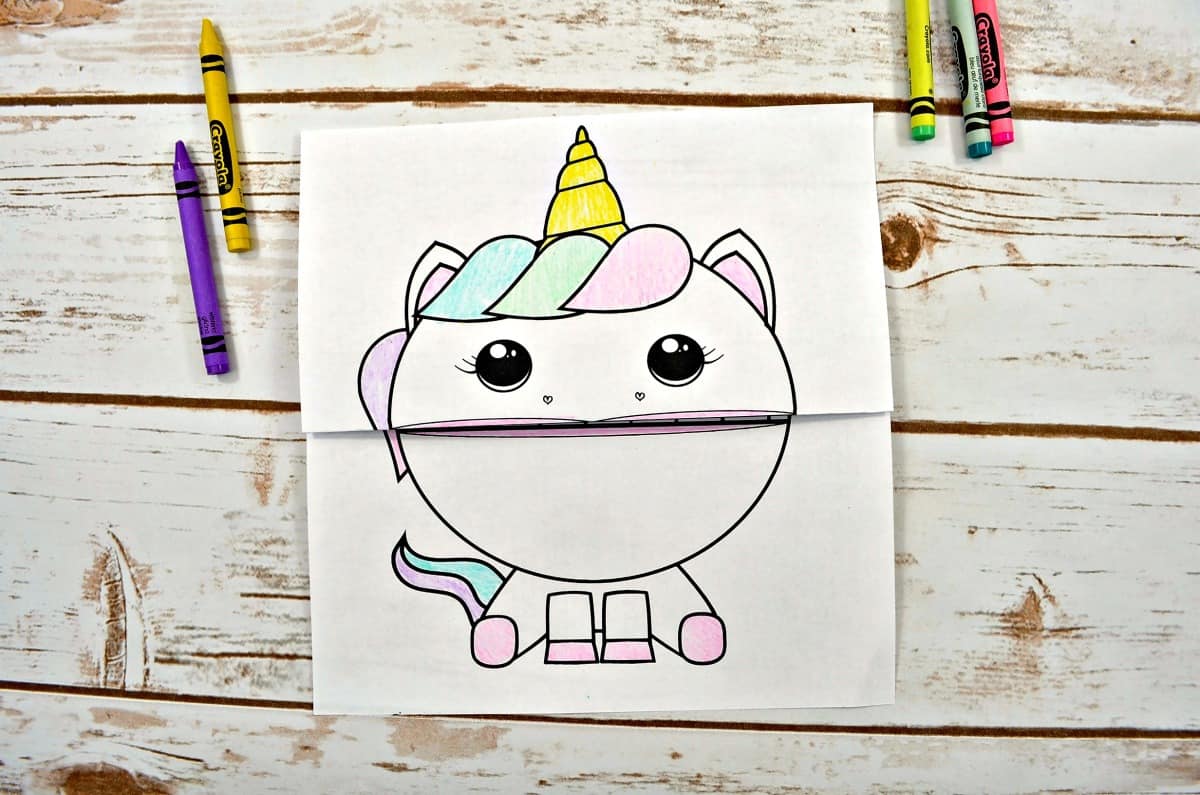 This Printable Unicorn Craft for Kids can be made into a fun card with a birthday greeting inside its mouth.
You can also use it as an invitation to a unicorn party. Open up the mouth to reveal the party details. How cute would that be? This Unicorn Dough from The Imagination Tree would make a great party favor.
Here is fun video showing you exactly how to make this unicorn craft.
Looking for more fun projects to do with your kids? I highly recommend KiwiCo. As a former teacher, I was really impressed with the quality of materials found in KiwiCo. Some moms have told me that they want to do activities like I do on Mess For Less with their kids, but they just don't have to the time to go buy all the supplies and prepare them for the activity. KiwiCo is the perfect solution.
Every month your KiwiCo will focus on a particular theme like Colors, Dinosaurs or Gardening. KiwiCo offer a variety of projects ranging from crafts, imaginative play, science experiments and more.
If you liked this printable unicorn craft for kids, you'll love:
How to Make a Unicorn Gift Bag