Are you looking for a fun activity to entertain the unicorn lover in your life? Then you will love this Printable Unicorn Craft for Kids. This DIY requires no glue, messy supplies, or anything you don't already have. In fact, if you have a piece of paper, a printer, and some crayons, you have everything you need to make this big mouth unicorn.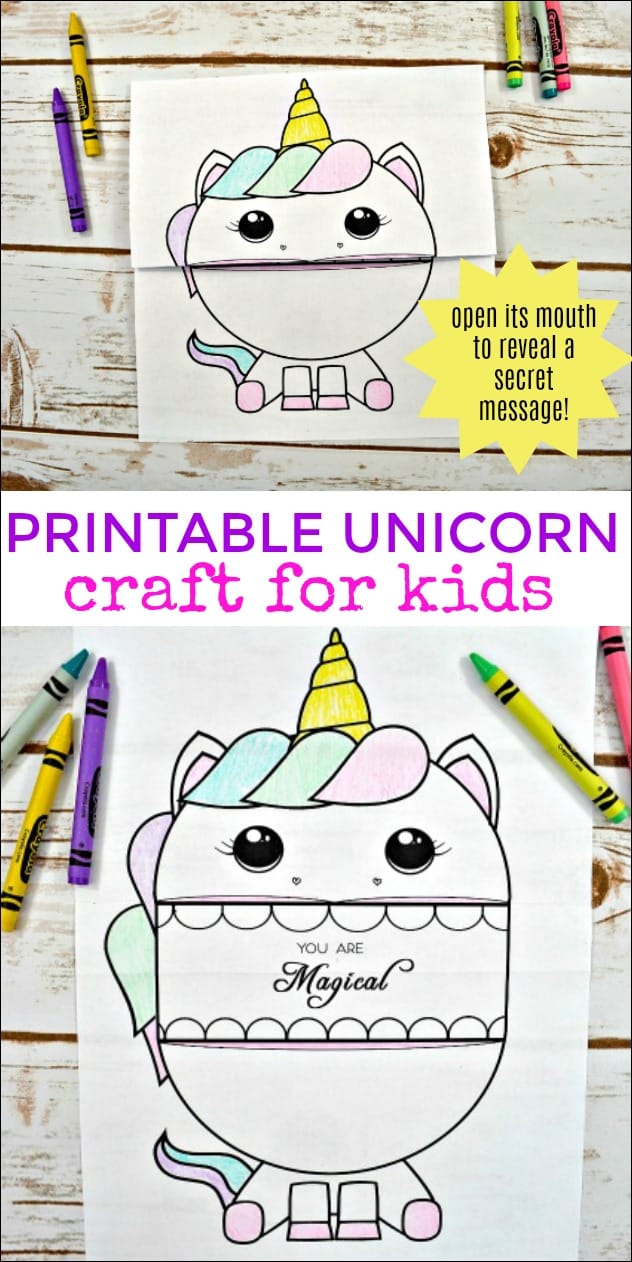 Jump to:
Why kids will love this unicorn craft printable
They can play with it again and again
Doesn't require a lot of additional supplies
Makes a great addition to a unicorn themed birthday party
Supplies you will need:
Paper with printed unicorn (below) free pintables
Crayons or markers
Tutorial for how to make this unicorn craft idea
To get the free unicorn template printable, click here.
Print the free printable template unicorn PDF. Have your kids color the unicorn with either crayons or markers. Of course we colored our unicorn horn yellow and did the unicorn's mane in a variety of colors, but you do whatever catches your fancy.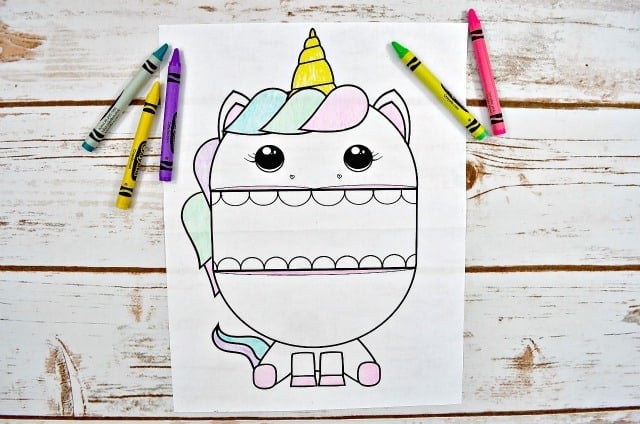 If using the blank mouth, you can add your own words or message. You can even have kids draw some stuff in the unicorn's mouth or draw some food on another piece of paper and cut it out. How fun would it be to feed the unicorn?
Next, fold the paper back on the top lip line. Then, bring that fold down to meet the bottom lip line. The unicorn is now ready to talk, eat and sing!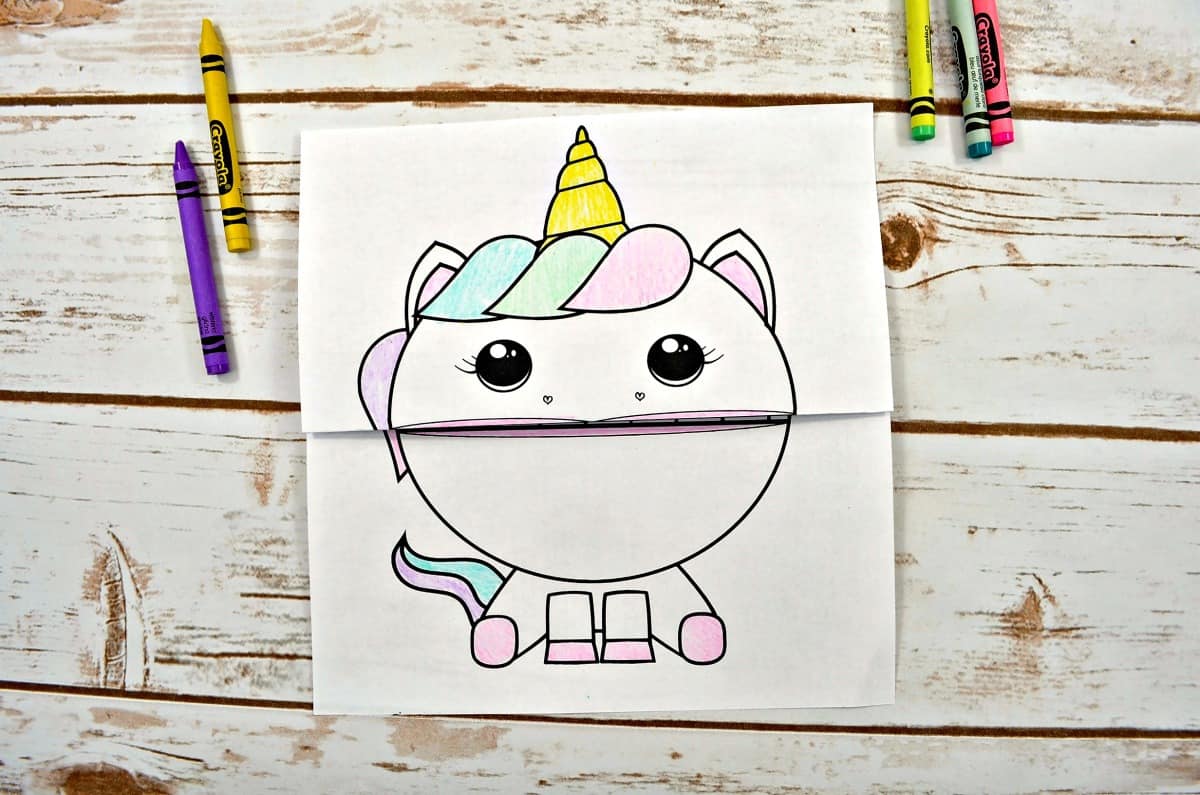 This Printable Unicorn Craft for Kids can be made into a fun card with a birthday greeting inside its mouth.
You can also use it as an invitation to a unicorn party. Open up the mouth to reveal the party details. How cute would that be?
Here is fun video showing you exactly how to make this unicorn craft.
Frequently asked questions
How can you use this fun unicorn craft?
It make a fun activity at slumber parties, birthday parties, or when the kids are just bored.
Can I add anything to this unicorn craft for kids?
If you are feeling adventurous and want a particularly fabulous unicorn, you can add some glue to the horn and top it with gold glitter. You can also glue some yarn in rainbows on the unicorn's mane.
Related posts